Persimmon Homes have submitted a NEW application to build 217 homes on the land opposite Gosforth Park Nature Reserve. In doing so, threatening to damage one of Newcastle's most diverse Sites of Special Scientific Interest (SSSI). We remain staunchly proposed to any residential development here and, despite assurances from and an ecological report commissioned by Persimmons, will be reiterating our objection to the plan. We hope that you, our members and supporters, will join us in providing a voice for local wildlife. Object here. 
---
Despite the concerns of local residents, Persimmon Homes have returned with a NEW proposal to build 217 starter homes, alongside associated car parking and infrastructure, on the land opposite Gosforth Park Nature Reserve (GPNR). In doing so, threatening to damage one of Newcastle's most diverse SSSI sites.
NHSN remains staunchly opposed to this proposal, and reiterates our objection on the following grounds:
The proposed development is contrary to North Tyneside Council's adopted Local Plan which designates the site for employment use.
The current application does not provide suitable access to public green space. Increased trespass onto the nature reserve and surrounding private land, particularly from dog walkers, will disturb biodiversity. Protected species, such as otter, bittern, badger, and red squirrel, will be threatened, and vulnerable habitats degraded.
Residential properties will bring cats and dogs to the site. Predation of birds and small mammals in the SSSI will be detrimental. During initial discussions Persimmon suggested that a covenant is applied prohibiting cat ownership, however they have no way of checking or enforcing this, making it meaningless. We consider that the proposed mitigation for cat predation will be completely ineffective at preventing cat ownership which will result in a negative impact on wildlife in the SSSI.
The development does not comply with the approved policy. A detrimental effect to the SSSI is contrary to the Council's policies to protect biodiversity (DM5 and DM6).
The proposed development poses a clear threat to strategic wildlife corridors.
Since the time of the first proposal, developers have commissioned an ecological report. This concluded that the proposed development will have no detrimental impact on the status of the SSSI. We strongly disagree.
NHSN has managed GPNR since 1929. During that time, we have managed the impact of trespass, disturbance, vandalism, fires and pets. We believe that the threat posed by these factors cannot be understated. Trespass and associated vandalism put fragile reedbed and woodland habitats at risk, particularly during dry weather, and disturbance and the increased occurrence of both cats and dogs pose a clear threat to the site's wildlife.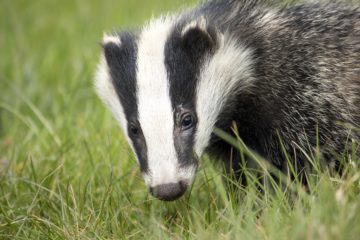 The value of Gosforth Park Nature Reserve goes far beyond its designation as an SSSI for important deadwood and wetland habitats. The reserve is home to many legally protected species set to be impacted by the plan – Red Squirrel, Badger and Otter – and is of great importance to bird species. Among these, Red-listed species such as Willow Tit. It is also one of a select few sites in the entire North East England boasting a regular winter population of Bittern. All of these species and many more will be impacted should the development proceed.
It is our belief that the proposed development of the land opposite GPNR poses a severe risk to the status of the site as an SSSI and nature reserve; as well as to local, regional and nationally important wildlife populations and the integrity of Newcastle's green space as a whole – the current plan threatening to sever a vitally important wildlife corridor. We believe that employment use of the site would be more appropriate and would not have such a detrimental impact upon the nature reserve.
We hope that you will join with us in stopping the proposed development in its tracks and in sending a clear message to Persimmon Homes and North Tyneside Council that the destruction of Newcastle's remaining wildlife havens is both unacceptable and inexcusable; as well as contrary to their own policies and plans.
Please join with us and take a stand for Gosforth Park Nature Reserve, and YOUR local greenspace, by voicing an objection to the proposed development here. 
Clare Freeman, NHSN Director