Kittiwake Resources
The Tyne Kittiwake Partnership has produced a range of information material which is available to view or download, including a documentary film, leaflets, briefing paper and education resources for schools.
Kittiwake Millenuim Bridge © Ian Cook
Kittiwake Leaflets
There have been several leaflets produced about the Tyne Kittiwakes:
Kittiwake Film
In 2013 the Northumberland & Tyneside Bird Club commissioned local film-maker Cain Scrimgeour to make a documentary about the Tyne Kittiwakes. The short film is as much a social documentary about what the birds mean to the people of Tyneside as it is about the birds themselves. The film was premièred at the Star & Shadow Cinema in Newcastle in March 2014.
Kittiwakes for Schools & Teachers
We are currently developing resource sheets for teachers for Key Stages 1 and 2. These will help teachers to take school groups to visit the colonies at the quayside and to carry out activities back in the classroom. These are not quite ready yet but if you would like to study the Kittiwakes with your students during 2016 then get in touch and we will share what we have so far.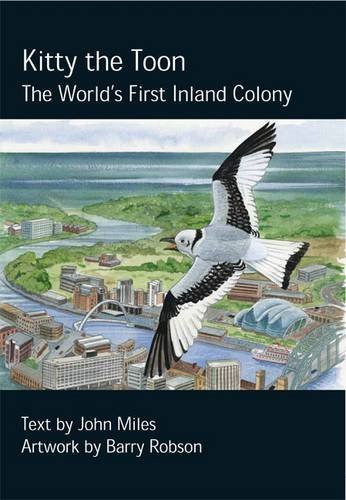 Kittiwake Books & Articles
Kitty the Toon: The World's First Inland Colony by John Miles & Barry Robson is an illustrated children's book. A captivating and informative read about the life of the Kittiwake. The book is ideal for young wildlife enthusiasts or beginner birdwatcher.
The book includes illustrations of many iconic buildings of Newcastle and Gateshead, which also makes this book a great read. A good resource for Primary School teaching about the story of the Kittiwake and how Newcastle became the home to the most inland colony in the world. Available from Amazon.
You may be interested in
Local ornithologists conduct annual counts of the Tyne Kittiwakes to monitor changes in population. Recording the Tyne Kittiwakes Living as…
The Tyne Kittiwake Partnership is a collaboration to protect Tyneside's iconic urban kittiwakes. Here, you can find out about the…