Thanks to the generous support of the North East Local Enterprise Partnership, one of the oldest nature reserves in the region will continue to thrive in 2021.
NHSN volunteers are delighted to have been granted £91,500 in funding from the North East Local Enterprise Partnership (North East LEP). This will protect wildlife, support young people and provide new educational opportunities at Gosforth Nature Reserve.
Through their Local Growth Fund VCSE Capital Grant programme, North East LEP aims to help communities across the North East recover from the impact of the COVID-19 pandemic.
At the reserve, vital funding will directly support the creation of a new Environmental Field Station, timber-built so blending seamlessly with the reserve's woodland. Serving as a regional centre for outdoor education, the new field station will provide a dedicated learning space for school, college, and university groups, helping committed volunteers share their natural history knowledge and providing many new and exciting opportunities to visitors.
Celebrating the good news, NHSN Director, Clare Freeman said:
NHSN volunteers have developed relationships with local organisations to inspire wonder in the natural world. Among these, are young people's charities, such as Children North East. They will love the new field station and toilets, gaining a warm and dry space from which to learn about the natural world year-round, whatever the weather.
Rubio, age 14, who visited the site with Children North East said: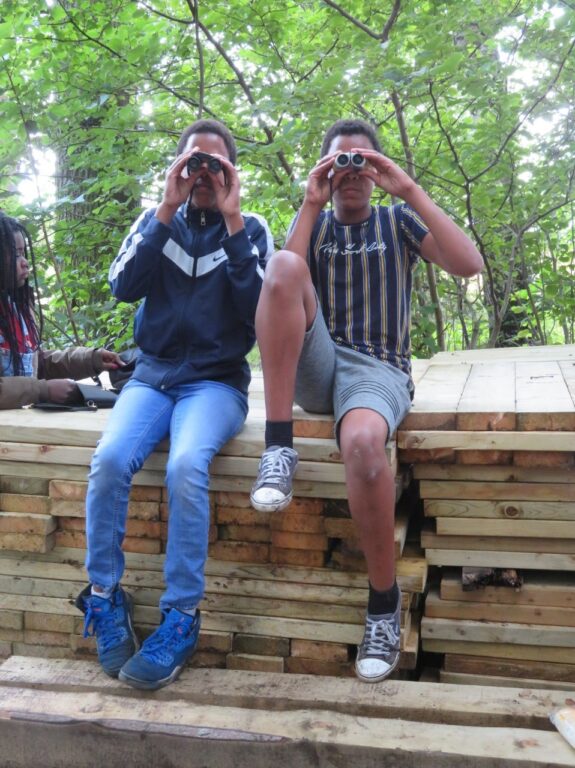 Carol Botten, North East LEP Board Member representing the Voluntary, Community and Social Enterprise Sector (VCSE), said:
Sharing her thoughts on the latest news, Louise Roberts, Curriculum Manager for Early Years at New College Durham said:
In more great news for wildlife and local people, funding from the Local Growth Fund has raised the possibility of extending Gosforth Nature Reserve to cover an additional 20 hectares of nearby woodland.
In the future, passionate volunteers could manage the new woodland for the benefit of local wildlife and local people. In doing so, protecting vital habitat in the city to the benefit of many species, including badger, roe deer, willow tit and barn owl.
NHSN volunteers have managed Gosforth Nature Reserve since 1929 – providing an all-important home for nature in the heart of an increasingly urbanised Tyneside. With the generous support of North East LEP, they will continue their work long into the future, safeguarding more of Newcastle's green space and providing vital room for nature.
NHSN Volunteer Ranger Dan Clark said: