Room Hire in Newcastle
Are you looking for a well-equipped, high-quality venue for a meeting or workshop? NHSN's Council Room at the Great North Museum: Hancock is available for hire.
The perfect space
This impressive room is located in the centre of Newcastle, in the Great North Museum: Hancock, one of the region's top attractions. It combines modern architectural design by Terry Farrell & Partners with NHSN's historic furnishings and artwork from our internationally-renowned collections.
The centre-piece is a circular board table built for the Society in 1884 by the celebrated Newcastle workshop of Thomas Sopwith. The table seats up to 12 delegates. The room has the capacity for additional tables and chairs to comfortably accommodate up to 20 people seated or up to 30 standing.
Facilities include data projector and screen, laptop, wi-fi, flip charts and catering. The room and adjacent toilets are fully accessible (in 2011 the Museum won the Gold Award from Visit Britain in the Access for All category).
The room was created as part of the £26m renovation of the museum, which was opened by the Queen in 2009. The first official booking of the Council Room was by Her Majesty and The Duke of Edinburgh who relaxed and took refreshments there between activities.
The room is hired for meetings, workshops, interviews, photo-shoots/filming, wedding parties and conference break out. It is also used for temporary exhibitions and teaching small classes.
Situated on the top floor of the museum, the room is tastefully decorated, including an 1815 portrait of Thomas Bewick by James Ramsay, a 1850 bronze sculpture by John Hancock and a marble bust of P. J. Selby, a founding member of the Society.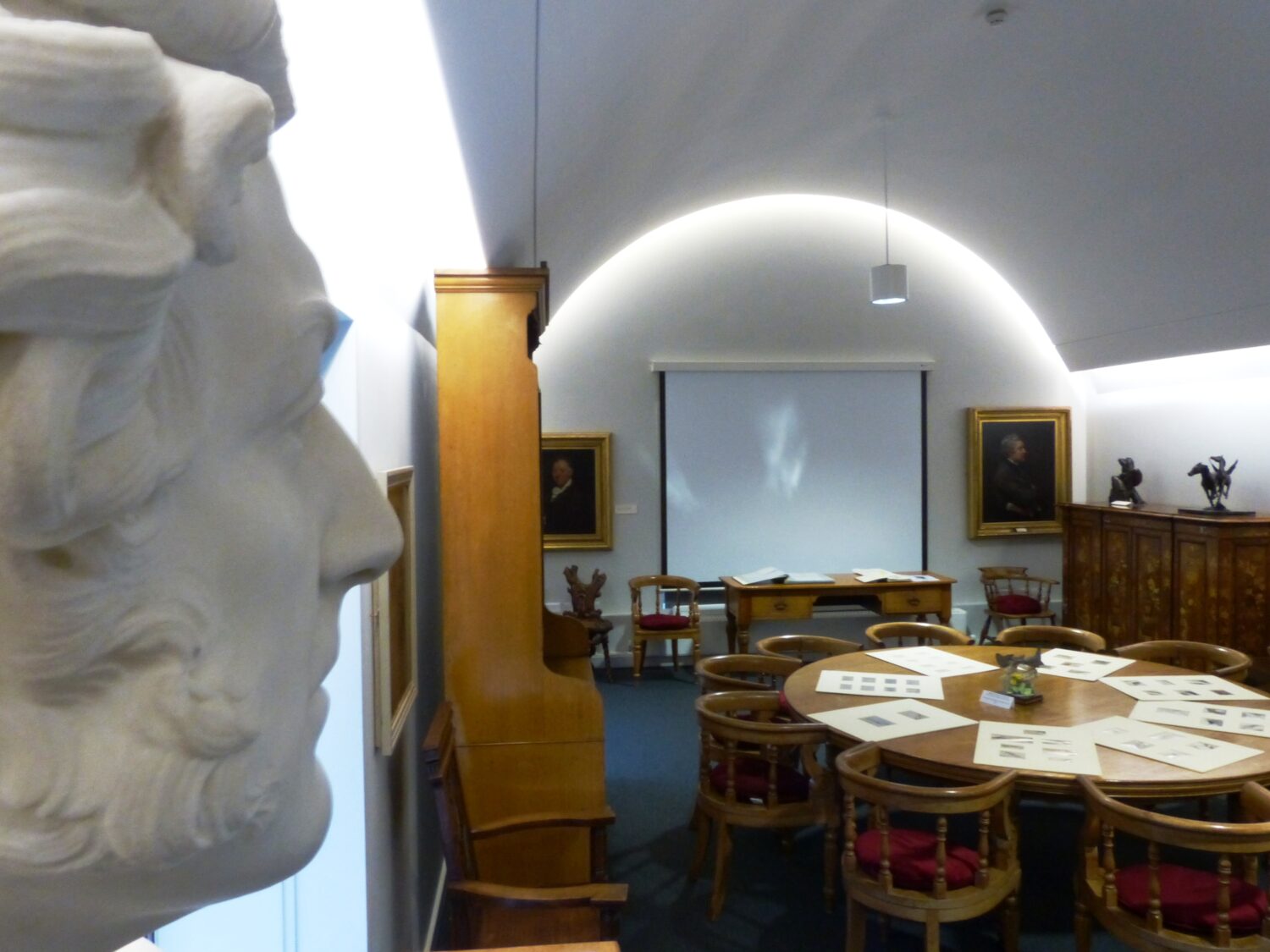 Booking Form
Our simple booking form tells us everything we need to know to make your event a success and includes pricing for half-day and full-day events.
If you have any questions prior to booking, please contact us on 0191 208 2790 or at nhsn@ncl.ac.uk. Please read our terms and conditions before booking.
If you would like to visit the Council Room in advance, please get in touch. We're happy to help.