Visit Gosforth Nature Reserve
To plan your next visit and experience Gosforth Nature Reserve, please see the visitor information below.
Please note that as a woodland nature reserve and owing to a wealth of important deadwood habitats, Gosforth Nature Reserve becomes unsafe during storms and periods of high wind. During windy conditions, the reserve may be closed for your safety. Please check this page for the latest updates.
Opening Times
Public Entry/Visitor Pass Holders
9.00 am – 4.00 pm (last entry 3.00 pm)
Extended Opening Times For NHSN Members
October: 7am-8pm
November: 8am-4pm
December: 9am-4pm
January: 8am-4pm
Extended access for NHSN members is available by prior arrangement at the times above. If you would like to visit between these times, please email James Common at james.common@newcastle.ac.uk during office hours for further information.
Visitor information
NHSN Members and visitor pass holders only. Visitor passes can be purchased online or at the gate.
Hides and the eco-loo are unlocked during opening hours.
Please bring proof of NHSN membership, such as a membership card or joining email.
Please note that only guide dogs are permitted on site.
How to get here
Gosforth Nature Reserve is accessible only by an entrance on Salter's Lane, located next to Lake Lodge, the home of our Reserve Warden. The entrance is signposted, and limited parking is available on Old Salter's Lane.
Parking at the reserve can be limited, especially on busy days, NHSN encourages sustainable travel to and from the reserve wherever possible.
By Bicycle
Coming from Newcastle, there is a cycle path alongside the A189 Salters Lane that goes past the reserve entrance.
There is also a cycle route along Heathery Lane that links Longbenton and Melton Park.
Cycle racks can be found just beyond the reserve welcome area.
By Bus
The nearest bus stops are the two stops named 'BT Call Centre' on Gosforth Park Way, which are a 10 minute walk from the reserve. From these bus stops, use the footpath along the A189 to reach the reserve entrance. See directions here.
Stagecoach (X63 and 62) and Arriva (X7 MAX and X8 MAX) bus services from these stops cover various areas including Newcastle City Centre, Gosforth, Longbenton, Killingworth, West Moor and further afield. Further service details can be found on the bus company websites.
The nearest Metro stop is Longbenton, a 30 minute walk from the reserve.
By Car
The reserve can be reached using the following postcode in your Sat Nav: NE3 5EP.
The reserve is not signposted, and the entrance is easily missed but there are roundabouts at either end of the road for you to retrace your steps! There is car parking outside the reserve entrance or on Gosforth Park Way road opposite the Greggs factory.
Entry to Gosforth Nature Reserve
Gosforth Nature Reserve is open year-round to NHSN members and members of their households. Non-members are welcome to visit by purchasing a visitor pass online. These cost £5.00 per adult, £2.00 per student and £1.00 per child.
If you would like to join NHSN as a member, we will gladly reimburse the cost of your visitor pass within 30 days.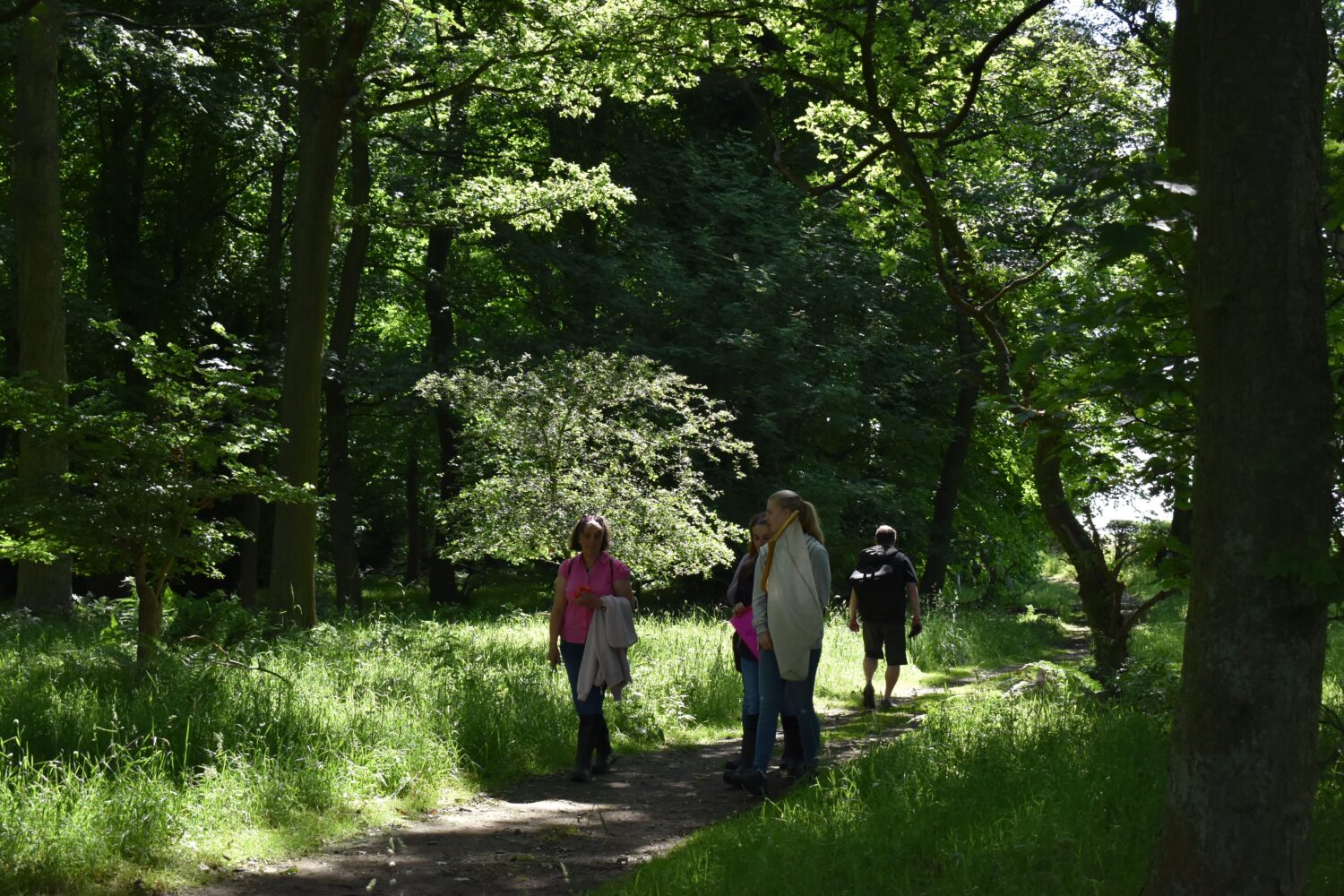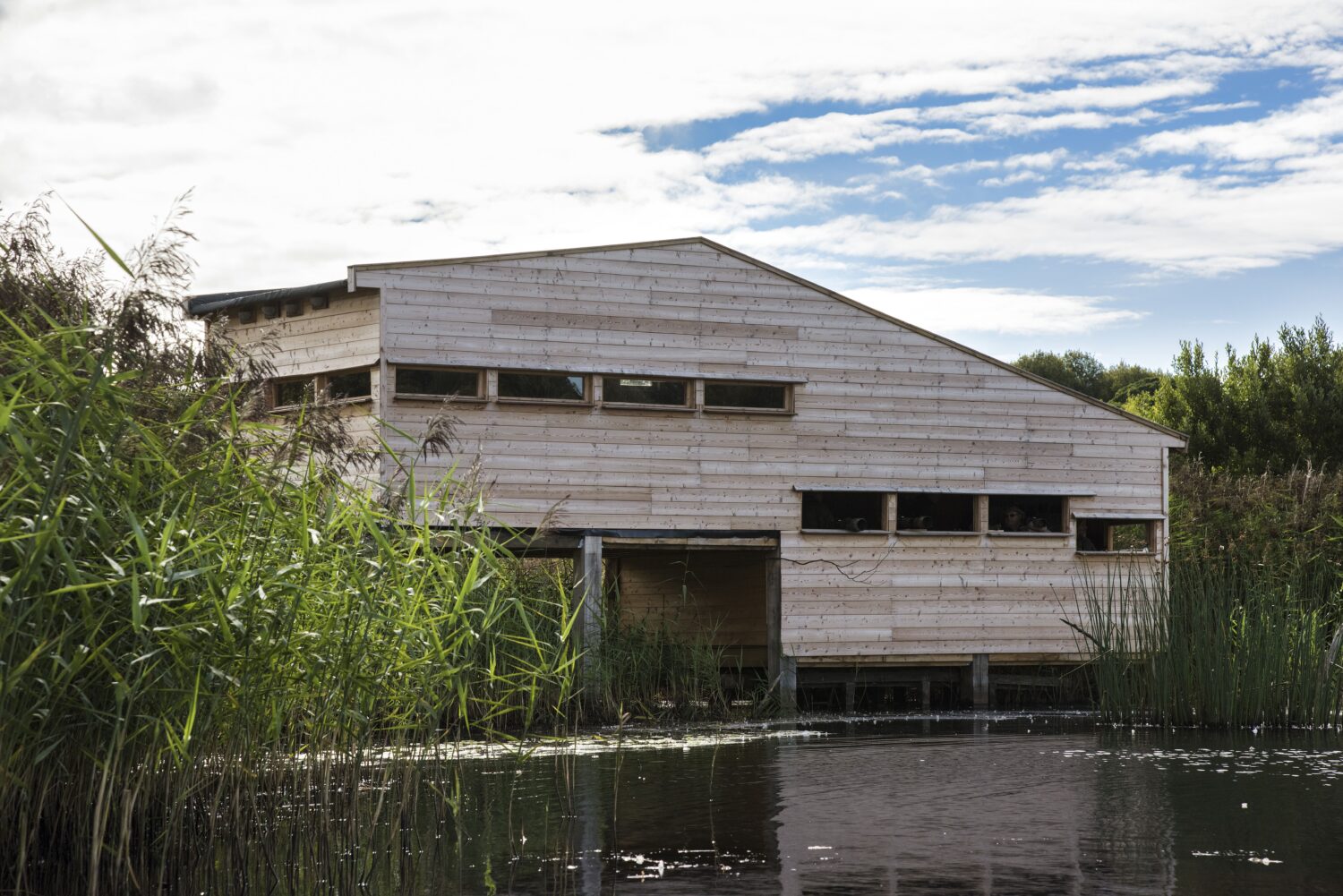 Facilities and access
There are three wildlife hides and an additional viewing screen in the reserve, which provide a great opportunity for visitors and photographers to watch birds and animals in their natural habitat.
The welcome area, located by the reserve entrance, provides the perfect opportunity to find out more about the reserve and meet the Volunteer Rangers who help protect it.
Toilet facilities on site include an eco-loo, located on the main path to the south of the reserve, and an accessible toilet at the reserve entrance. Click here for more information.
Visit Gosforth Nature Reserve ›
Gosforth Nature Reserve is a haven for wildlife on the outskirts of Newcastle. Discover the North East's longest-running nature reserve…
Visit Gosforth Nature Reserve ›
Managed by NHSN volunteers since 1929, Gosforth Nature Reserve is one of the best places to watch wildlife in the…
Visit Gosforth Nature Reserve ›
Gosforth Nature Reserve is a fantastic resource for school and community youth groups to learn outdoors about the natural world….