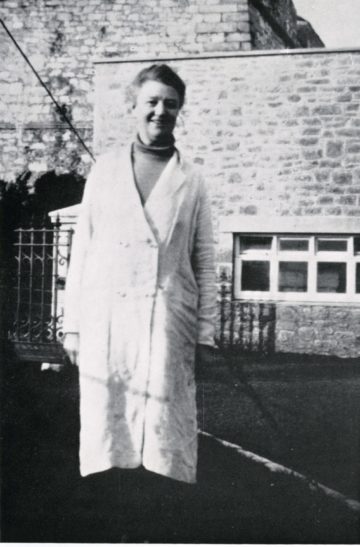 As the Great Exhibition of the North prepares to launch and the Great North Museum: Hancock completes the final preparations for its innovative Which Way North exhibition, we thought it would be the perfect time to delve a little deeper into our upcoming 'Women Naturalists' exhibition and events.
The inescapable truth is that, despite what we would like to believe, natural history has always been viewed as a rather macho, male-dominated affair. Here in the North East, when the topic of past naturalists is raised, doubtless many will recall the eminent male figures – George Bolam, Joshua Alder and the Hancock brothers – who dedicated their lives to the study of the natural world and in doing so, left a permanent mark on our region. This is all well and good, these individuals are, after all, thoroughly deserving of the recognition bestowed upon them; though one cannot help but notice the lack of women represented, both in conversation and in the historical records. Something which, in itself, is quite surprising given the momentous contribution of 'Women Naturalists' to the field of natural history both here, in the North East, and elsewhere.
Lost among the familiar names of their male peers (or should that be disguised) are countless female pioneers who achieved paramount feats of greatness in their respective fields. Women who dedicated their lives to the study of nature in the North East and, in doing so, greatly increased our knowledge of the world around us. Dedicating their time and effort, also, to highlighting its beauty through means of exquisite art and, in some cases, actively campaigning for its protection. It is these women, these trailblazers, who we honour with this exhibition: individual's side-lined during their own era who, today, find themselves recognised for their momentous contribution to our field. 
From the work of Northumberland native Dr Marie Lebour and her tireless study of molluscs and their parasites, to Mrs Catharine Hodgkin and her bird ringing on the Farne Islands; and finally, NHSN stalwart Grace Hickling and life-long devotion to the Northumbrian coast and its seals. Throughout the Great Exhibition of the North, we aim to provide a rare insight into the lives, discoveries and legacies of the leading ladies who, through their devotion, inspired wonder in the natural world for a whole new generation of naturalists. This Summer's itinerary also featuring Kathleen Blackburn, Evelyn Lobley, Margaret Rebecca Dickinson and, of course, Mary Jane Hancock – respected sister to founder of the Great North Museum: Hancock, John Hancock.
---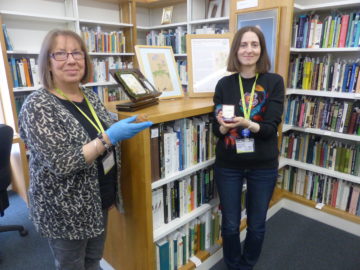 So what can you expect from our celebration of 'Women Naturalists'? Well, first and foremost there are our events. Through a series of informative talks we aim to provide an insight into the lives of the women who dedicated their lives to the study of nature in our region. The trailblazers who, through their own actions, greatly increased our knowledge of the world around us and helped shape the vibrant field of natural history in North-East England. Many of whom contributed just as much, if not more, than their male counterparts during their years of activity.
Great Exhibition of the North visitors will be able to enjoy a range of events and talks including:
An

 introductory talk on 

the exhibition by PhD student, Claire Jones, designed

 to give in an insight into the lives and legacies of the naturalists featured in the exhibit.

An exclusive viewing of the 'Women Naturalists' exhibition for NHSN members, led by Claire Jones.
A drop-in session centred on the life and work of naturalist Kathleen Blackburn, led by Alan Hart and featuring an opportunity to view rarely seen photos, manuscripts, newspaper articles and her many papers.
An exclusive reading of Portrait of an Artist as an Island Flower – a poem inspired by Margaret Rebecca Dickinson's 1874 expedition to Holy Island, brought to you by award-winning poet and PhD student, Linda France.
A talk on the life and legacy of naturalist, campaigner and Natural History Society stalwart, Grace Hickling. Delivered by Farne Islands Archivist, Anne Wilson.
You can view our full range of events here.
As part of the exhibition we will also display a permanent showcase in the NHSN library between Friday 22 June and Sunday 9 September where visitors can view archive material, artefacts and written work relating to all of our female pioneers. With just some of the treasures on show including Grace Hickling's MBE medal, unique works by Margaret Dickson, and shells collected by Marie Lebour during her many travels.
---
All of the team here at NHSN are very proud of our 'Women Naturalists' exhibition and are delighted to finally cast the spotlight on to the many great women who, throughout their years of activity, helped shape our organisation. We hope that you enjoy both the events and our library exhibition and would love to hear from you, should you know of any.