NHSN member, Jane Kysow, shares a short account of a fern identification trip to Hareshaw Linn in Northumberland
NHSN members at the beautiful Hareshaw Linn in Northumberland © Hazel Metherell
Following a five-week Zoom beginners fern ID course with tutors Chris and Hazel Metherell, a group of us took up their kind offer to examine some real ferns on a field trip to the pteridological heaven that is Hareshaw Linn in Northumberland.
Well-briefed during our course, and now under their expert guidance, we walked up the Linn checking the sori and shape of indusia on the underside of fronds, improving our pinnate counting and checking for other identifying features on the more than ten different species of ferns we found. While it was certainly most helpful to have copies of their Ferns of the North East crib sheet and lovely that they'd organised the sun to shine, it surely went above and beyond to introduce us to a fern previously unrecorded at Hareshaw Lin, the Soft Shield Fern, Polystichum setiferum, spotted on their pre-trip recce!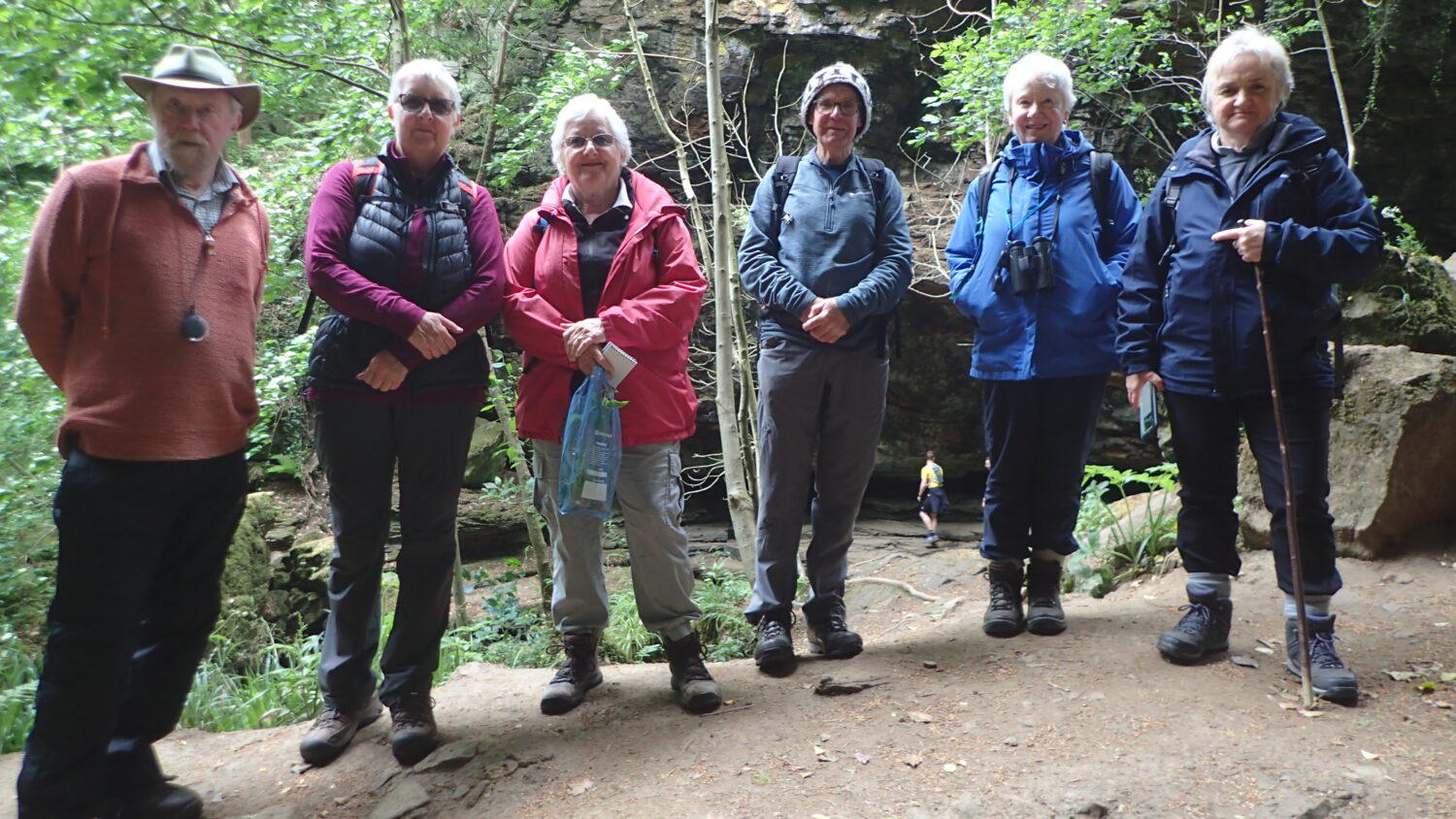 As we left the top of the Lin after admiring the splendidly named Brittle Bladder Fern and Maidenhair Spleenwort – a rare subspecies of which, Asplenium trichomanes pachyrachis, has its only Northumberland site there – a pair of Grey Wagtails returned to their parental duties clearly unimpressed with ferns and fern hunters! We made our way down appreciating even more the importance of being in the field rather than on Zoom in order to savour the elusive scent of the Lemon-scented Fern, Oreopteris limbosperma, and gauge the thickness of fronds by touch to help differentiate members of the Dryopteris affinis family.
Our thanks to Chris and Hazel for such a well-organised, informative and thoroughly enjoyable field trip.
By Jane Kysow, NHSN member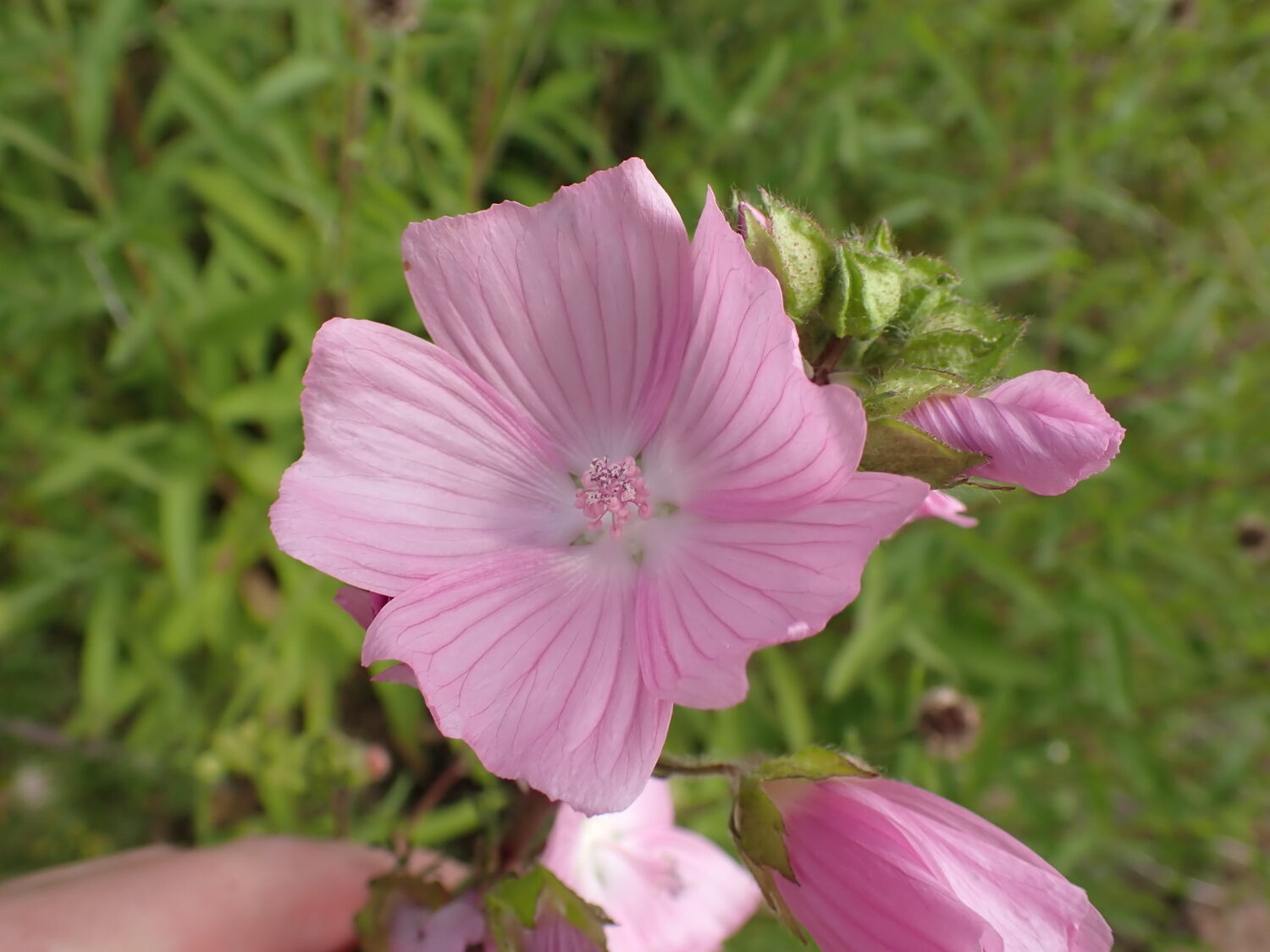 More ways to get involved in local botany
From special events to help with identification, alongside ERIC North East, we've set up a new Facebook group open to all with an interest in wild plants across the North East.
Whether you're a keen botanist or someone who simply enjoys observing and photographing wildflowers, if you enjoy sharing your observations with like-minded people, this could be the place for you.