Inspired by a spring visit to Darden Lough in Northumberland, local naturalist Garry McWilliams shares his observations and art.
Every year, May draws me to the wild and lonely spot of Darden Lough, a few miles north of the Northumbrian village of Elsdon. The attraction for me is the chance to see a full range of upland birdlife, as they return each spring from coastal or milder climatic areas, or from far off Africa and Asia.
The short, sheep cropped turf at the start of the walk leads to ancient Alder trees lining the Grasslees Burn. Most are nearing the end of their life but fascinating to look at. Embalmed in a pretty, bearded type of lichen, festooning the twisted branches, giving the place a "lord of the rings " type feel. The Alders have persisted due to a practice of coppicing and pollarding in the past, having been harvested for charcoal use in local industry.
The trees provide nooks and crannies for a variety of bird life to nest. This year I am greeted with the simple, sweet song of a Redstart, a Dipper foraging in the burn, as a Curlew on nest guard duty patrols the sky.
I find the Curlews decline marked over the last decade, where specific hill vantage points have in the past given me an idea of their prevalence, the glorious bubbling cry ringing out over the hills. This year, and the previous, I have been encouraged to detect a very slight uptick in their numbers.
Crossing the burn, the track winds through bracken and heather, with Birch, conifer and the odd Rowan being predominant, the glorious lilting song of countless Willow Warblers ringing out from the valley.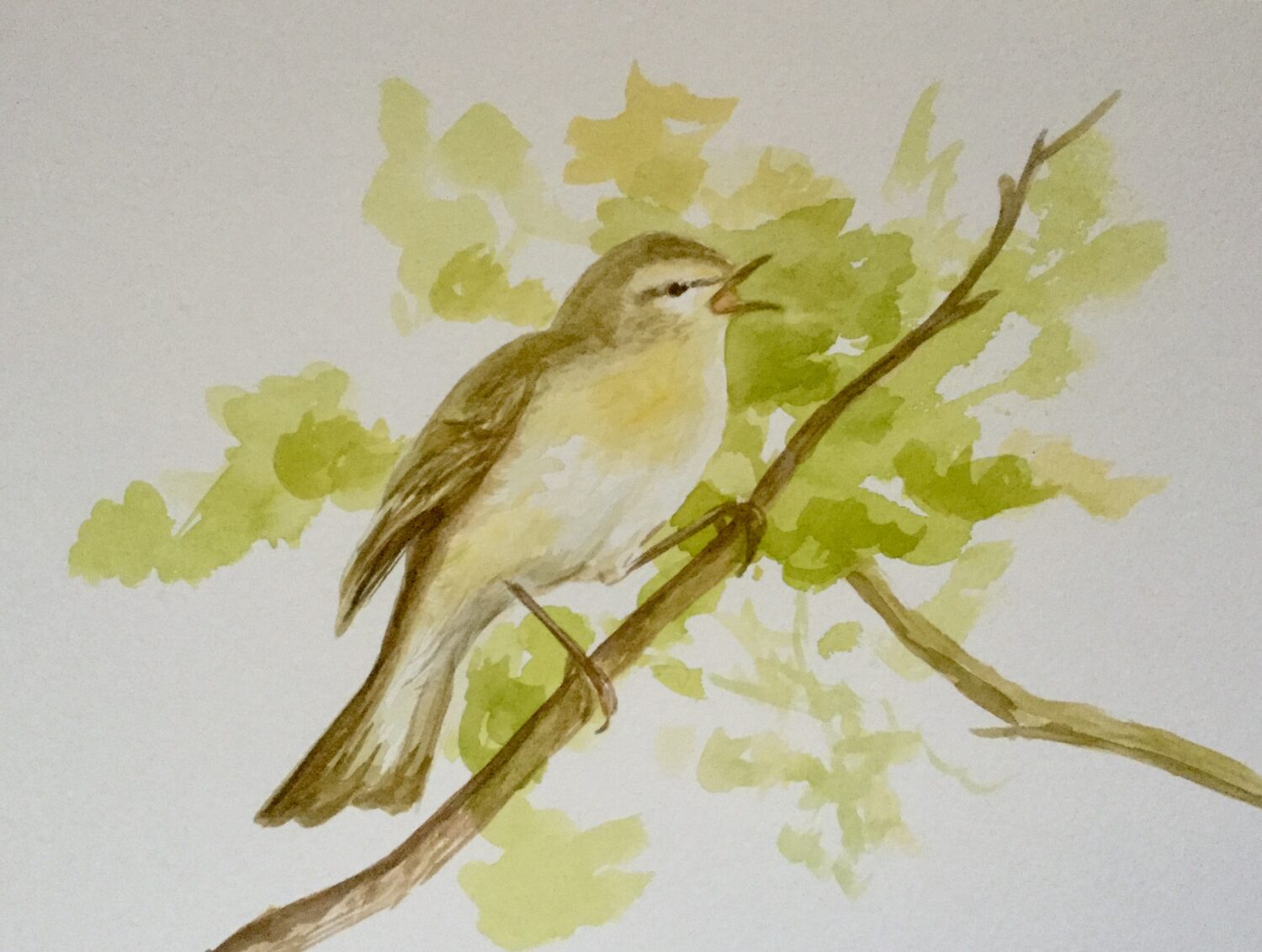 As the moorland opens out the little moor watchmen, Wheatear and Stonechat, clack disapproval at my presence, and a Red Grouse joins in condemnation as it urges me to "go back, go back".
This year, recovering from illness means I reluctantly heed the bird's advice. The trek can be challenging in wet weather, and a marker regarding advancing age and capability. The solitude of the brackish sepia black Lough waters can wait another year, my soul refreshed anew.
All art and images © Garry McWilliams