Nature Ranger, Jack Butlin, shares an update on NHSN's 'How to be a Young North East Naturalist' project so far.
It's all systems go for the Nature Rangers working on the 'How to be a Young North East Naturalist' project. Julie and I have been busy organising our special Launch Event at the Great North Museum: Hancock. We've been making sure all 200+ young people and their teachers will be able to attend the event free of charge and have been planning exciting activities to get everyone excited about North East Nature on the day.
As well as planning activities for the Launch, Julie and I have also been busy coming up with ideas for the in-school sessions. We've been testing out some new camera traps, designing a 'Guide to being a Young North East Naturalist', and talking to our Evaluation Team about the best ways to move forward. We're looking forward to getting the results of our baseline surveys so that we can tailor the project to the individuals involved and ensure that the project is child-led.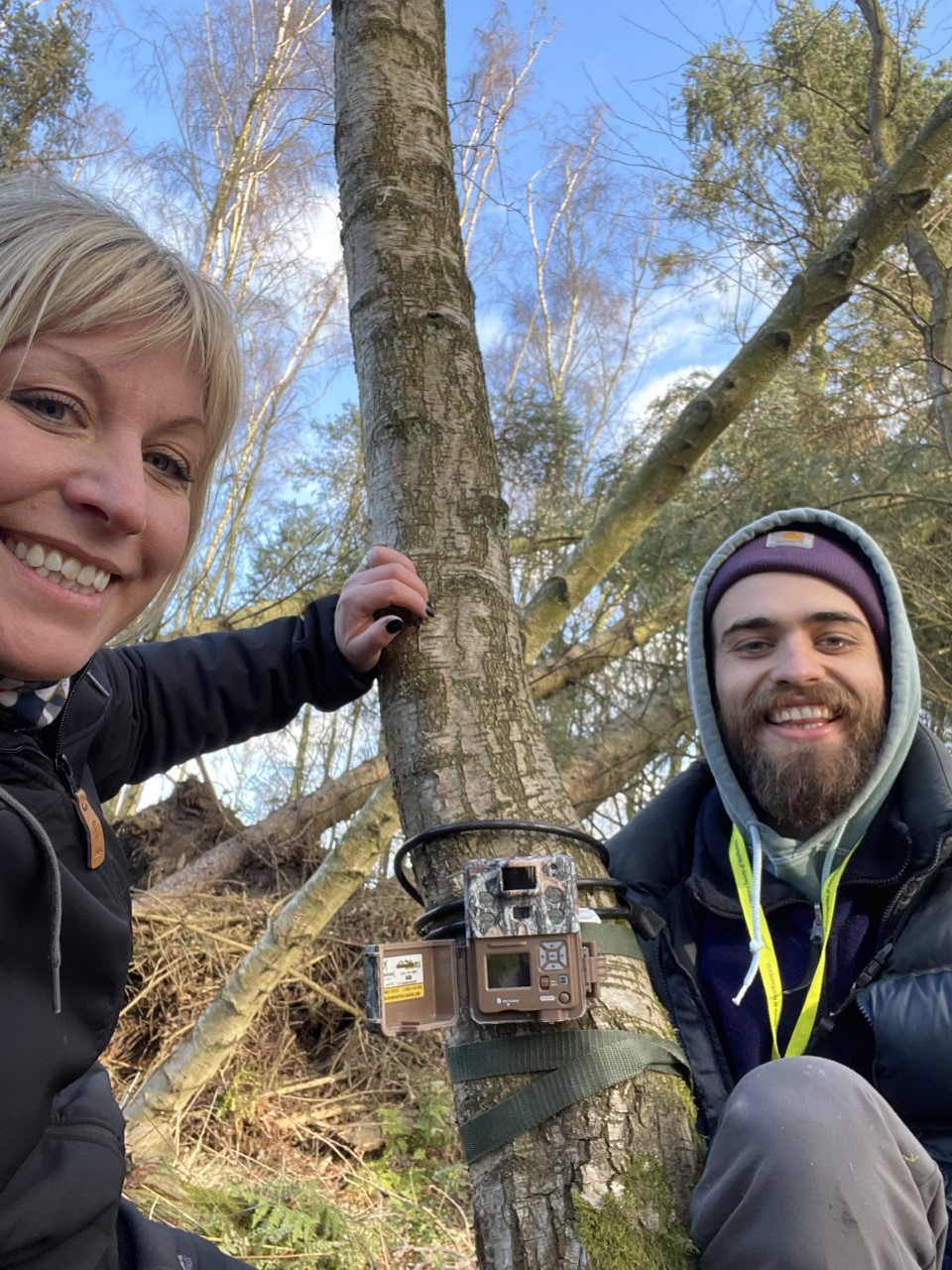 We were delighted to collect an array of amazing logo ideas from our partner schools – there are some very talented young people in and around Newcastle! We're very excited to announce that the winner is the wonderful design below. We loved the clarity and bright colours, as well as the nod to North East Nature with the beautiful, charismatic puffin. This will now be the official logo of the project 'How to be a Young North East Naturalist'. Well done to everyone who took part – the best designs from each school will also receive a special prize.
The Nature Rangers have also been making sure that it's not just the lives of young people that the project touches. We have been organising and planning several Continuing Professional Development (CPD) sessions to ensure that local teachers have the confidence and tools to deliver nature-based learning across the North East. The sessions will take place at Gosforth Nature Reserve over the coming months, giving us all an opportunity to learn and grow.
All of us at the Natural History Society of Northumbria would like to extend a huge thank you to the National Lottery Heritage Fund for making this possible, and we are looking forward to providing you with more updates as the project progresses.