A new boardwalk and path improvements are enabling more people to enjoy nature, thanks to committed volunteers and the MGL Group.
Opening of the new accessible boardwalk
We were delighted to welcome NHSN Members Hugh and Marian to formally open the new accessible boardwalk, and to give us advice as to how to further improve the reserve to enable more people to enjoy nature.
Volunteers at Gosforth Nature Reserve are constantly, looking for ways to improve the reserve to allow the enjoyment of nature by all. Feedback included improving the accessibility for wheelchair users. During lockdown, the volunteers built a new raised boardwalk at the back of the reserve, where waterlogging was a problem. This year, a new ramp leading up to Beck Hide was constructed.
Due to narrow paths, building materials had to be carefully chosen, as heavy machinery could not be used to carry materials to the hide. Eight tonnes of concrete would have been needed, for the foundations of the new ramp. Logistically, and coupled with a large carbon footprint, this was not practical. Volunteer, Christopher Wren sourced helix screws as an alternative to provide a stable base for the ramp. These innovative screws from Finland meant that no concrete was needed, reducing the manpower and carbon footprint.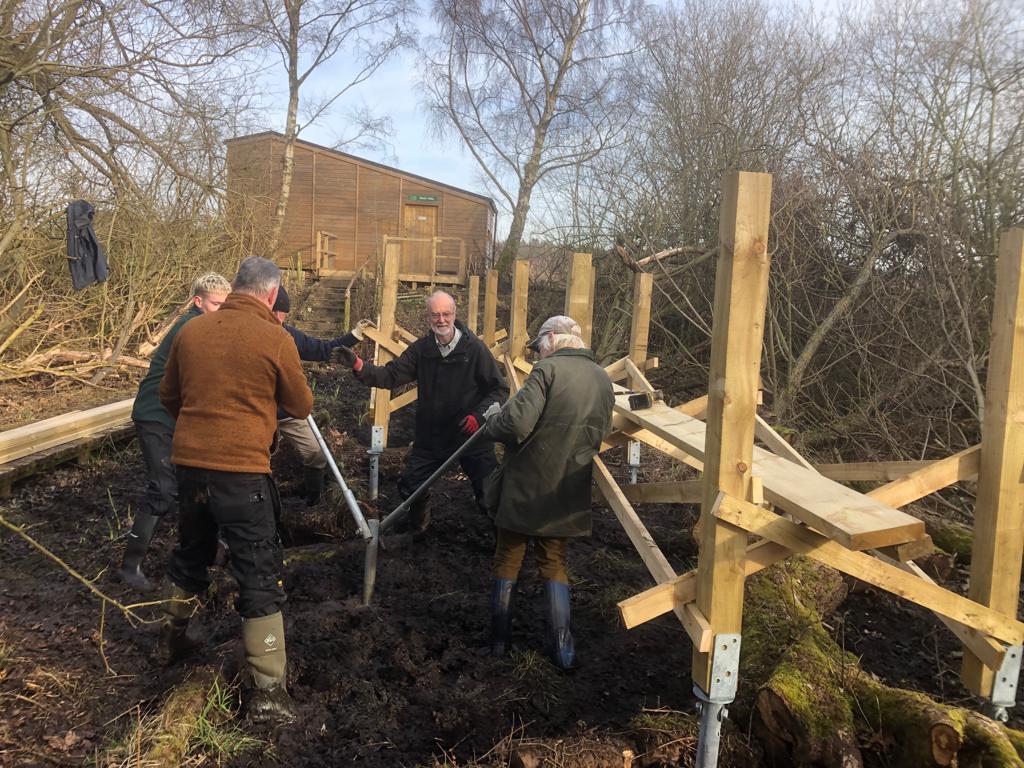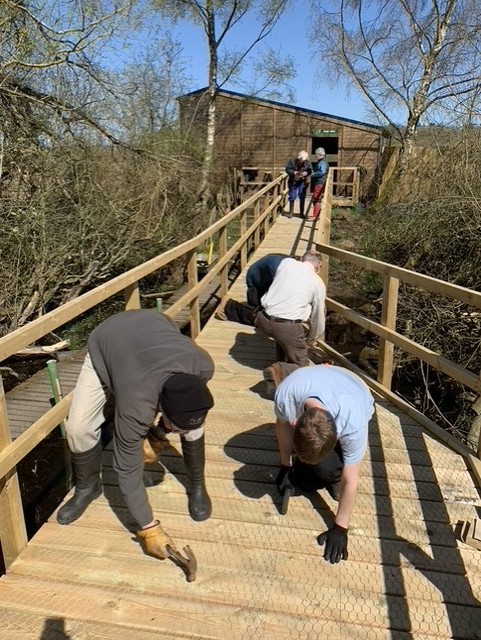 A huge thanks are due to the volunteers who constructed the boardwalk and carried 200 planks, 37 legs. Volunteers and visitors are especially grateful to MGL Group for supplying 25 tonnes of local stone to improve the reserve paths. This generous donation will make the reserve easier to access so that people can enjoy local wildlife. School and community groups, local residents, volunteers and members will all benefit from these positive access improvements.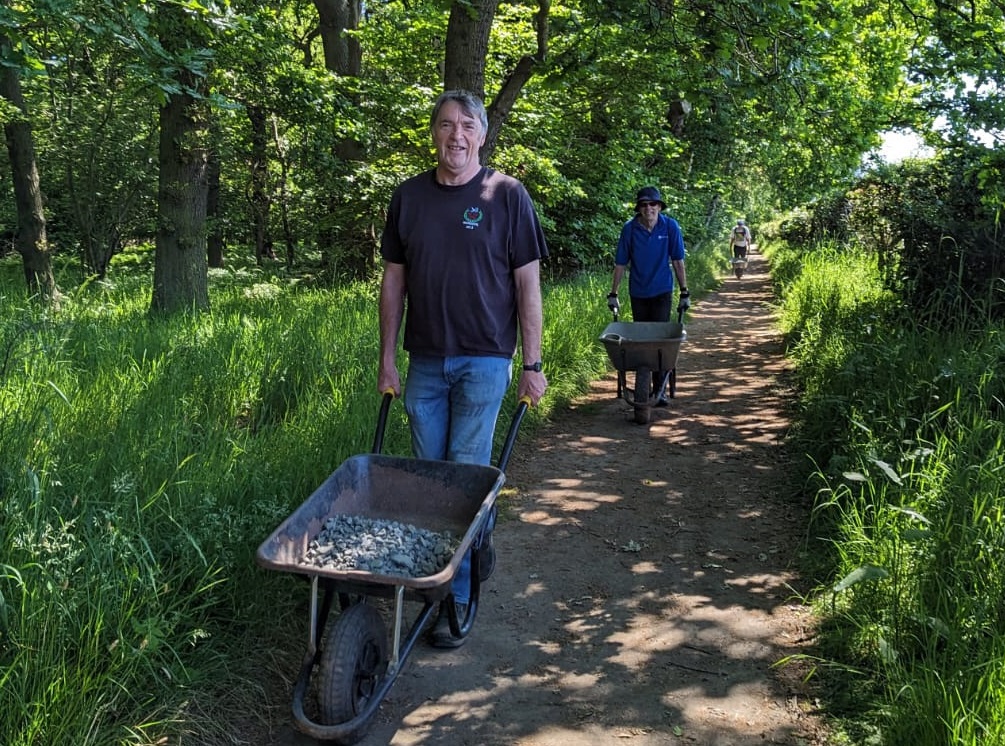 We welcome volunteers at Gosforth Nature Reserve. From practical conservation tasks, volunteer rangers and education rangers, there is something for everyone. Find out more about opportunities here.