Take a look back at a recent NHSN botany trip to Wylam in a short blog by local naturalist, James Common.
In the latest of this summer's botanical walks with NHSN Botany Section Coordinator, Chris Metherell, July saw local naturalists head to Wylam for a morning of wildflowers on the banks of the Tyne.
Starting out from the car park near the town, attendees enjoyed an informative walk East along the river, botanising as they went. Together, we admired Wych Elm and Ash, hearing more about the imported diseases blighting these species across the UK, and studied the incredibly diverse leaf shape of English Ivy as it moved upwards towards the canopy.
Here too, Chris shared a simple way to identify Perrforate St. John's-wort and the group looked closer at Greater Plantain, enjoying tips on how to separate it from its scarce but similar relatives.
Eventually reaching the much-celebrated Calaminarian grassland that sits beside the Tyne at Close House Riverside, wildflowers came thick and fast. Black Horehound was an interesting find and Harebells were out in force, attracting their fair share of invertebrate life. Not least the rare Gold-tailed Melitta spotted in abundance at one of its only North East sites.
Thanks to its location atop silt contaminated with heavy metals, a number of scarce and interesting plants are found on this particular stretch of riverbank. One of these, Alpine Penny-cress, was noted soon after arriving and all enjoyed the opportunity to admire a plant more typically found in inaccessible, upland locations.
Reaching the end of the walk, another such species was encountered and undoubtedly proved a highlight for many: Dune Helleborine. Another plant that thrives at sites boasting historic contamination, it was exciting to note upwards of thirty of these muted but exquisite orchids strewn along the riverbank. Keeled Garlic was also spotted here, as was the alba form of Giant Bellflower.
All in all, attendees enjoyed a fantastic and informative trip to Wylam. One made better, of course, by sublime weather throughout the trip.
NHSN's next botany field trip will see us heading to Gosforth Nature Reserve – all are welcome to attend.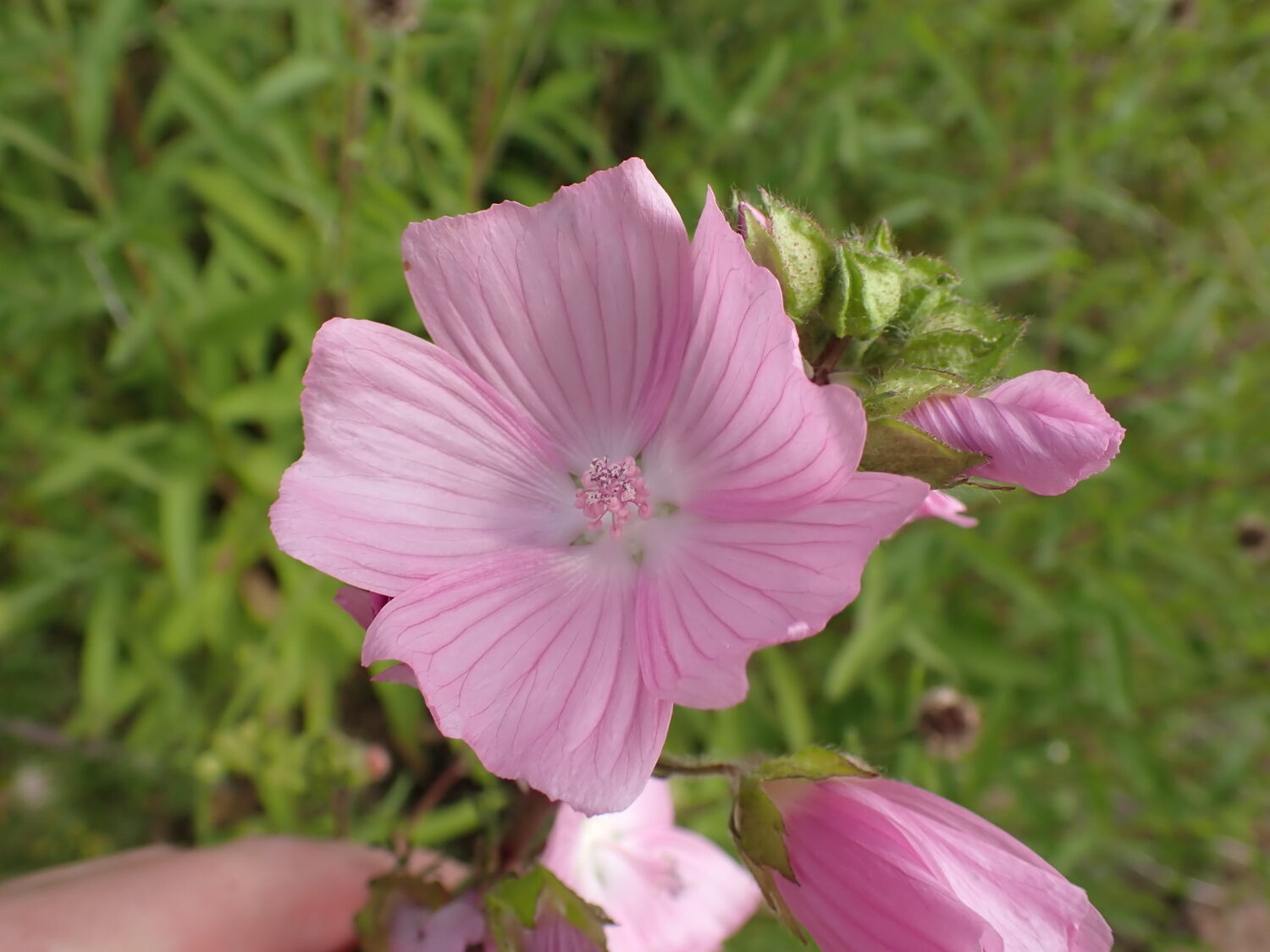 More ways to get involved in local botany
From special events to help with identification, alongside ERIC North East, we've set up a new Facebook group open to all with an interest in wild plants across the North East.
Whether you're a keen botanist or someone who simply enjoys observing and photographing wildflowers, if you enjoy sharing your observations with like-minded people, this could be the place for you.