Passionate NHSN volunteers were delighted to receive £5,174 from Northumbrian Water's Branch Out Fund to support their important work to protect wildlife and enhance habitats at Gosforth Nature Reserve.
Hard at work on the new boardwalk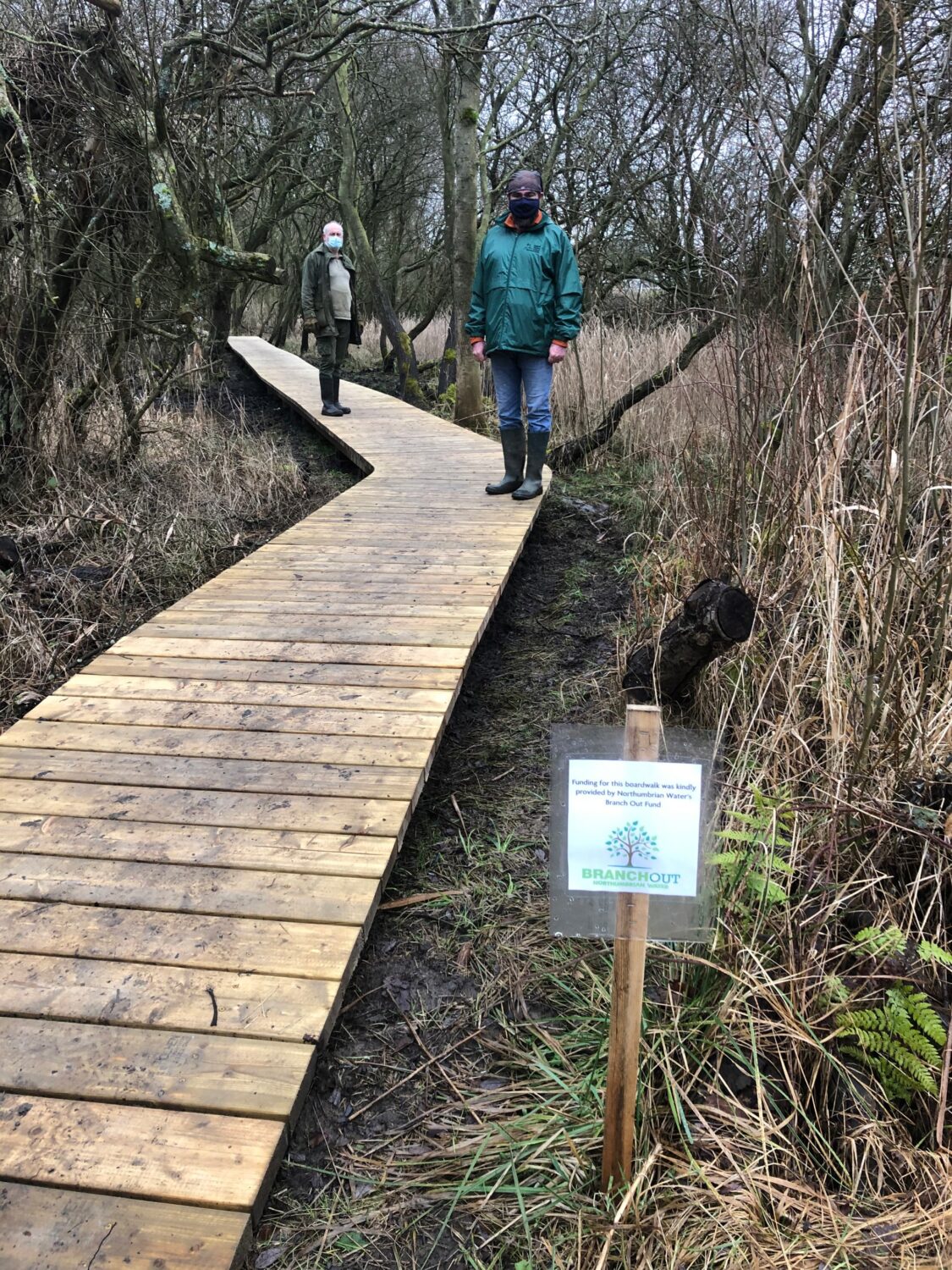 One of the North East's oldest protected sites, the reserve's wetlands are home to thriving amphibian populations. In spring, the young of both Common Frog and Common Toad migrate in large numbers across the various trails present on site. In past years, this has led to instances of accidental trampling but now, with the support of Northumbrian Water, these species will receive a helping hand as they undertake their journeys in future years.
Led by NHSN Conservation Task Lead, Christopher Wren, volunteers have now created a purpose-built raised boardwalk over known amphibian corridors. Specially designed by Chris, this will ensure that these vulnerable species remain safe as they undertake their annual migration to and from wetland areas.
Elsewhere on site, support from the Branch Out Fund will enable volunteers to refresh and reinvigorate the reserve's expansive woodland areas by planting 550 native shrubs. Among these, species such as Hawthorn and Blackthorn, will help increase species diversity and provide habitat for a diverse range of wildlife.
At ground level, volunteers will also plant a range of native woodland wildflowers to increase floral diversity on site. Including important species such as English Bluebell, Wood Anemone and Greater Stitchwort, this will not only provide a net gain to biodiversity at the reserve but provide a valuable resource for pollinating insects and woodland wildlife.
Support from Northumbrian Water has helped volunteers carry out conservation work right across Gosforth Nature Reserve, combating the pressing problem of plastic pollution in the Whitecroft Burn, and enabling them to improve this urban oasis for the 1,600 species which call it home.
For more information about Northumbrian Water's Branch Out Fund, see here.