During Nature Journaling Week, we encourage you to join daily activities to celebrate and document the beauty and diversity of the natural world.
Flora Londinensis
As inspiration for your natural journaling, we're featuring highlights from Flora Londinensis, or, Plates and descriptions of such plants as grow wild in the environs of London, one of many richly illustrated volumes in NHSN's Library collection.
Published from 1777 by William Curtis, in six volumes, Flora Londinensis features hand-coloured copperplate plates with detailed illustrations help to identify different species. The work is notable for its accessibility to general readers, with descriptions of plants using familiar common names as well as Latin binomial names.
Browse illustrations
Browse through the image gallery, below, showcasing illustrations from volume 1 of Flora Londinensis.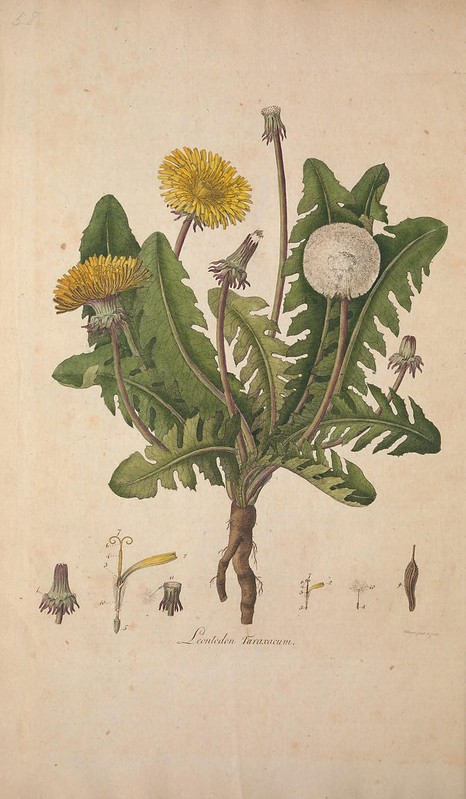 Read more online
All six volumes of Flora Londinensis have been digitized and published online by the Biodiversity Heritage Library.
Try nature sketching
Nature Journaling Week has invited educator, author, and natural journaling mentor John Muir Laws to present workshops on nature sketching, including this short introduction to sketching wildflowers and plants.
For more sketching techniques and prompts for your journals, visit Nature Journaling Week's Plants theme page.
Share your reflections
Across the North East, naturalists have been forced to adapt the way in which they study and enjoy wildlife. We want to capture your Notes from a Lockdown Naturalist; a snapshot of your thoughts and reflections.
You could share a selection from your nature journal, write a short paper, create some art, compose a poem. It's up to you.
Find out how to contribute at Notes from a Lockdown Naturalist.