Young naturalist, David Raffle, shares his Lockdown Naturalist experience from Gosforth
Common Frog © David Raffle
Lockdown has left many of us largely confined to our gardens, balconies, and local green spaces and with more time on our hands to discover the wealth of urban wildlife right on our doorstep.
During the lockdown, our encounters with nature have been limited to the areas surrounding our homes. My experience of the natural world over the last couple of months has been focussed on my back garden in Gosforth. Spending more time in the garden has been rewarded with the sights and sounds of the local birdlife, buzzing bumblebees, and fluttering butterflies. The garden pond has attracted at least seven frogs and a Common Blue Damselfly. Less common garden visitors have included a Ruby-tailed Wasp and a Cream-spot Ladybird.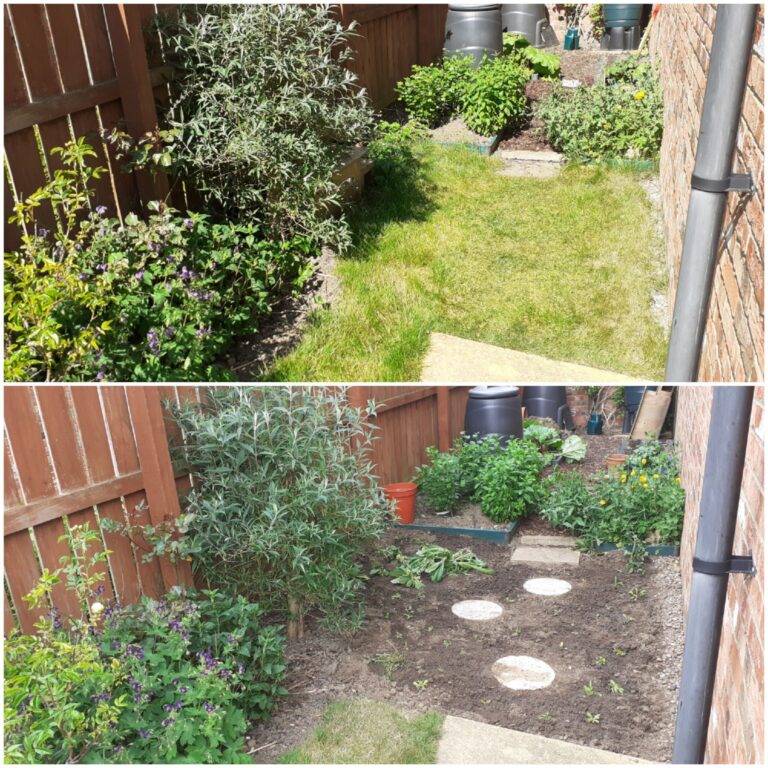 I have also taken the opportunity to delve into the world of moths. The wildlife in my garden now includes a growing list of moths caught since I started moth trapping this spring. I have been able to watch the changing of the seasons as the assemblage of moth species seen in the garden changes as the flight season progresses.
This spring I have paid particular attention to the bees visiting the flowers and submitting my sightings to NHSN's North East Bee Hunt. All seven of the most common bumblebees have visited my garden, along with Red Mason Bee and Tawny and Chocolate Mining Bees. As well as the bees, there have also been bee mimics including hoverflies and the Dark-edged Bee-fly. Why not spend some time watching the flowers in your garden, balcony, or window box and see how many bees you can spot for the North East Bee Hunt?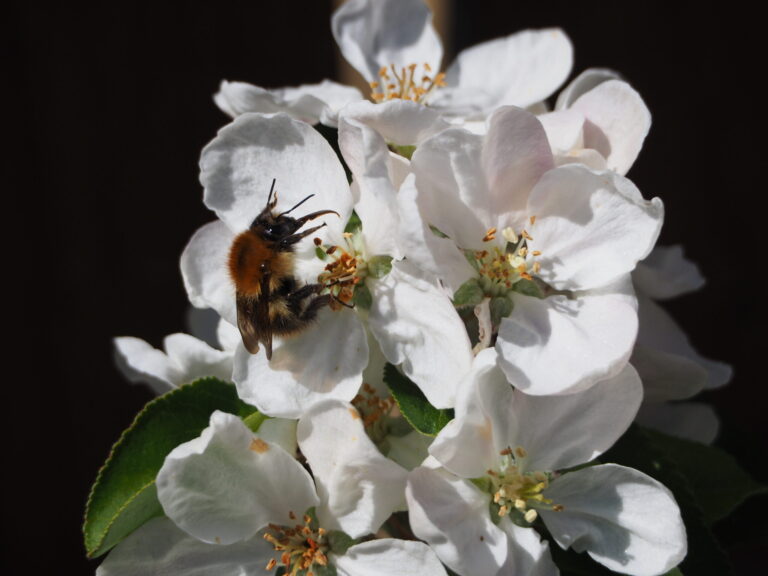 In addition to enjoying observing the wildlife in my garden, I have been attempting to attract even more wildlife by planting more pollinator-friendly plants, building a bee hotel, and turning a small patch of lawn into a mini wildflower meadow.
I hope that you have all been able to enjoy the wildlife on your doorstep and find solace in nature during these challenging times.
By David Raffle, Gosforth
About the author
David is a local naturalist spending his lockdown in Gosforth. Interested in all areas of natural history, he is a familiar face at Gosforth Nature Reserve volunteering at open days, lending his time as a Volunteer Ranger and recording the wildlife to be found on site.