Local naturalist, Christopher Wren, takes a look back over an incredible year for dragonflies at Gosforth Nature Reserve.
The dragonfly season at Gosforth Nature Reserve is just about over for another year. The reserve is turning out to be a bit of a hot spot for dragonflies and damselflies and 2021 has perhaps been the best year yet. All of the 17 species which have been recorded made an appearance this season, including one photographed for the first time and one first record. This is pretty impressive, given that there are only 46 species that are established breeders or regular migrants in the British Isles and only about half of them can be found in the north of England.
The 2021 season started slowly with April and most of May being cold and dry. Large Red Damselflies and Four-spotted Chasers were the first to emerge while Common Darters and Migrant Hawkers were still on the wing in early November. Each species has its own flight period so the early season sees damselflies, chasers, skimmers and the Emperor, and the later season is mainly more damselflies, darters and hawkers.
This year seemed to get better as it went on. After the slow start, mid and late summer were warm and gave sightings of several local rarities – Black-tailed Skimmer, Black Darter and Brown Hawker. Common Hawkers have been anything but common in previous years (its other name of Moorland Hawker is a clue to its preferred habitat) but there were many sightings in August and September, including several ovipositing females.
The 17 species recorded in the reserve this year were:
Large Red Damselfly, the first odonate to emerge in late spring.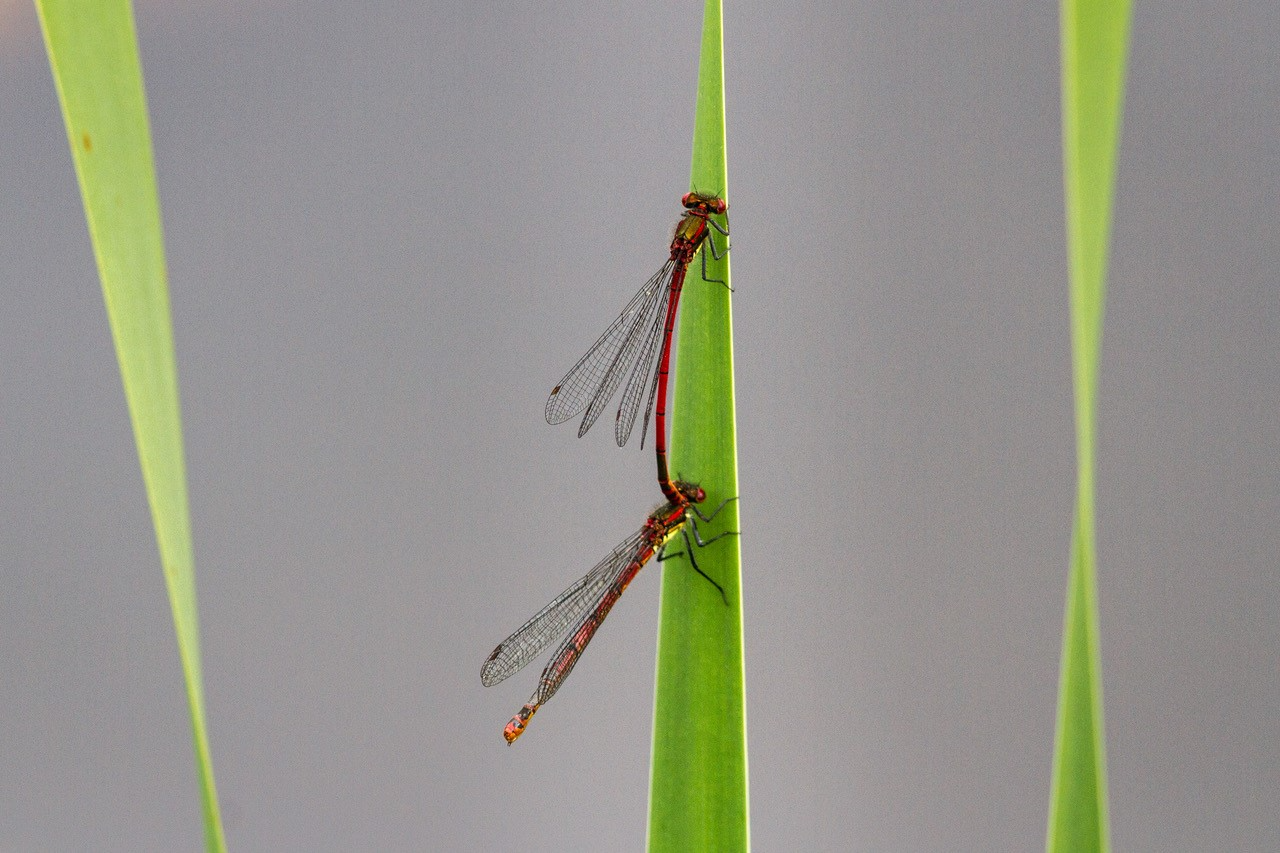 Blue-tailed Damselfly. The females come in at least six different colour forms, not all of which have a blue tail. This is an immature male.
Common Blue Damselfly, common and blue.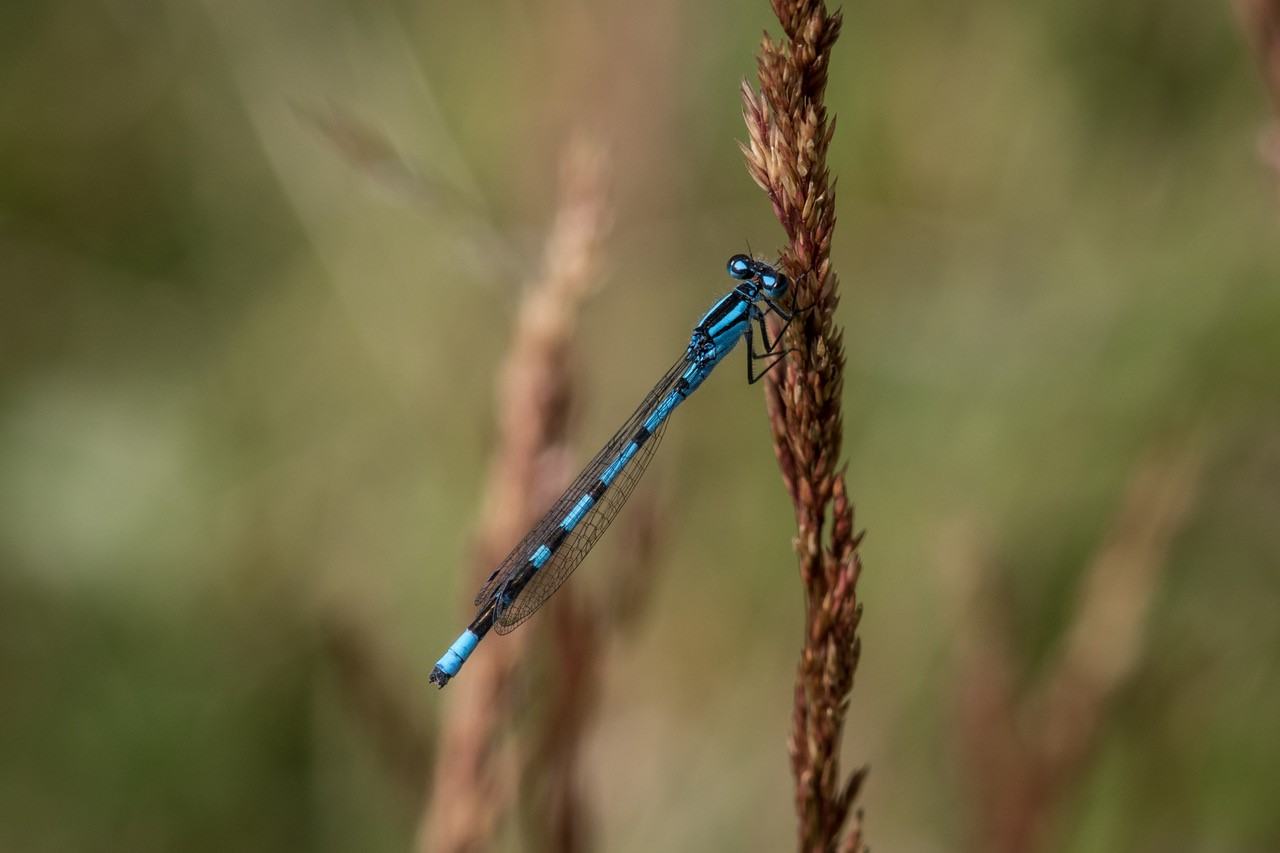 Azure Damselfly, also blue and usually also fairly common but there weren't many about this year.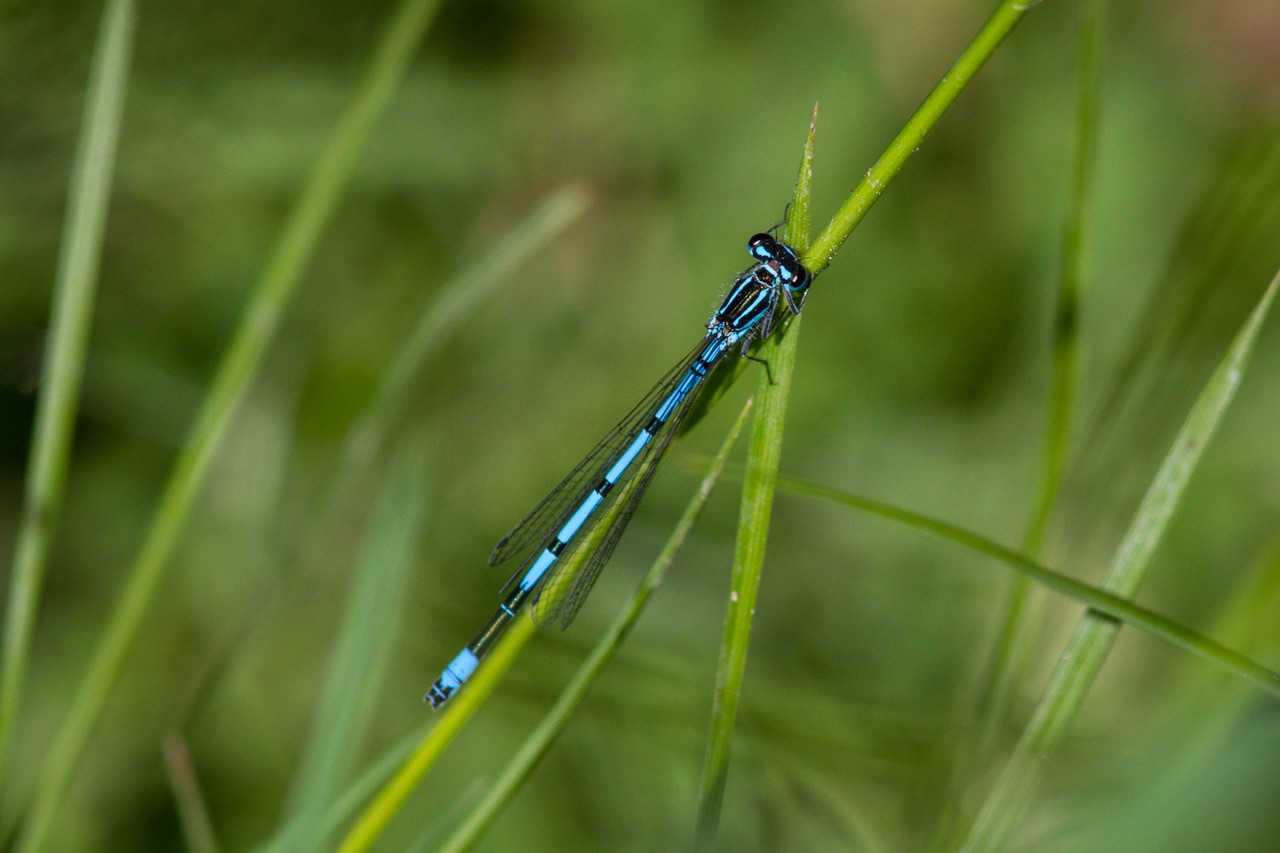 Banded Demoiselle. One or two are seen in the reserve each year but this damselfly breeds in running water. This male was probably visiting from the Ouseburn. Photo by Johnston Morrow.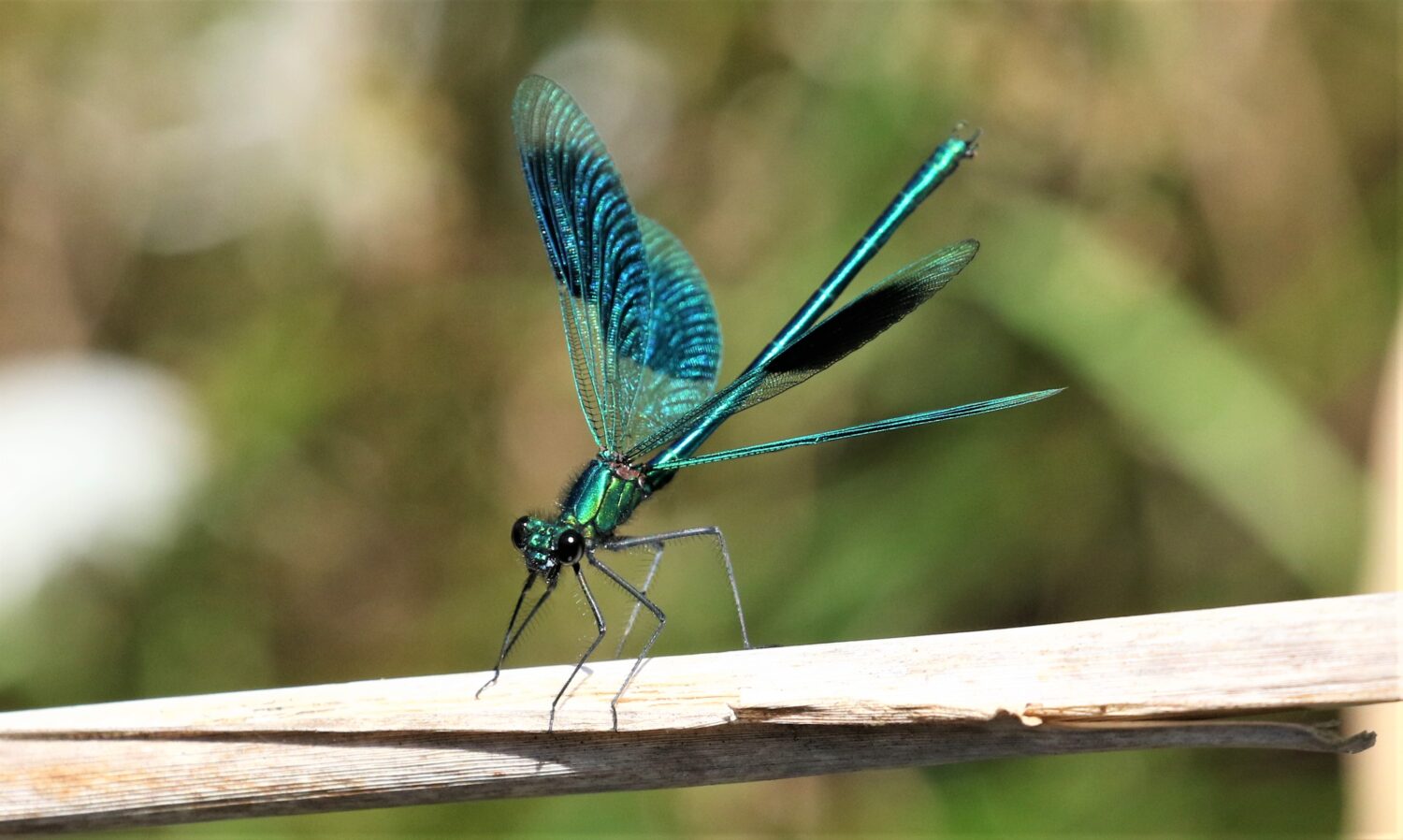 Emerald Damselfly, the last damselfly to emerge and fly until late summer. This is a male photographed by Ron Bowe.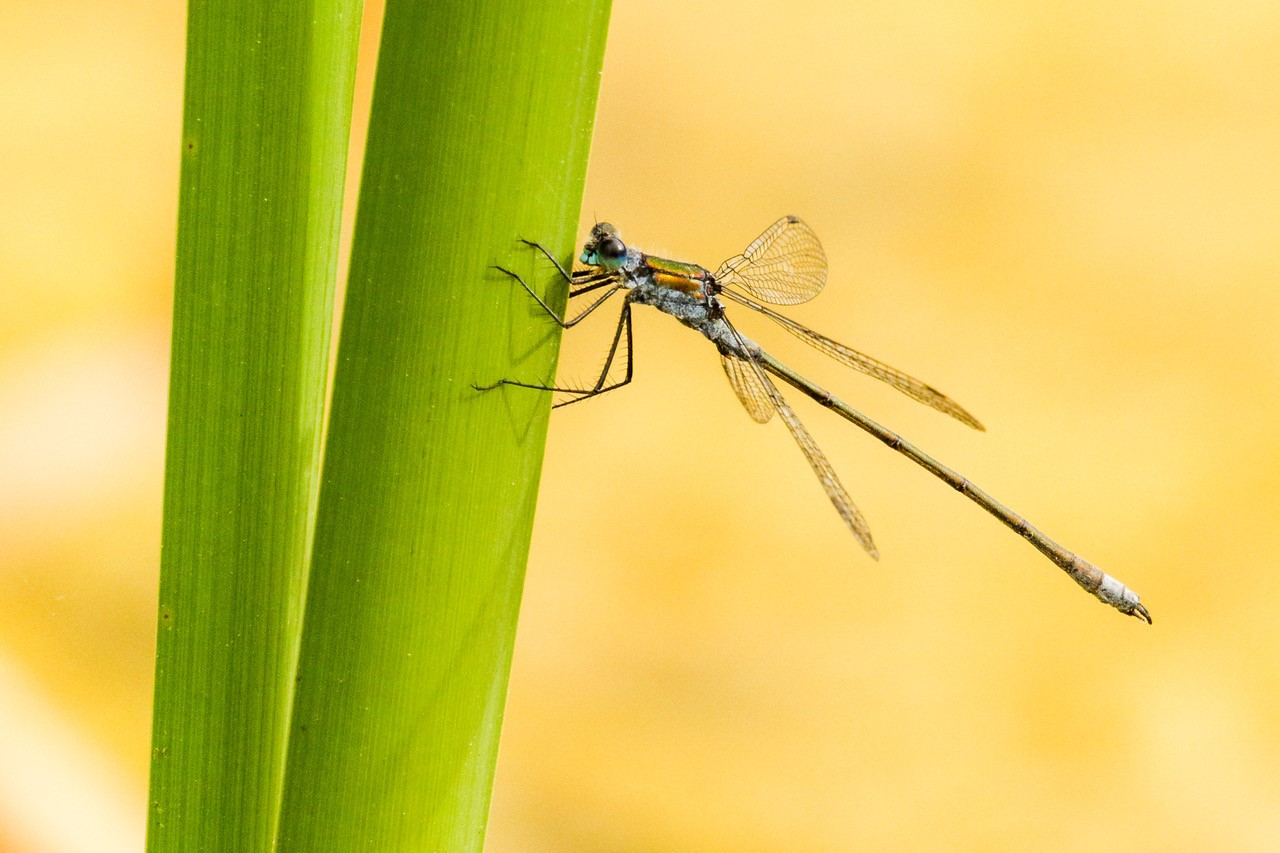 Four-spotted Chaser, the first dragonfly of the season. This photo of an emerging adult holding on to its exuvia while it expands its wings was taken by Chris Castling.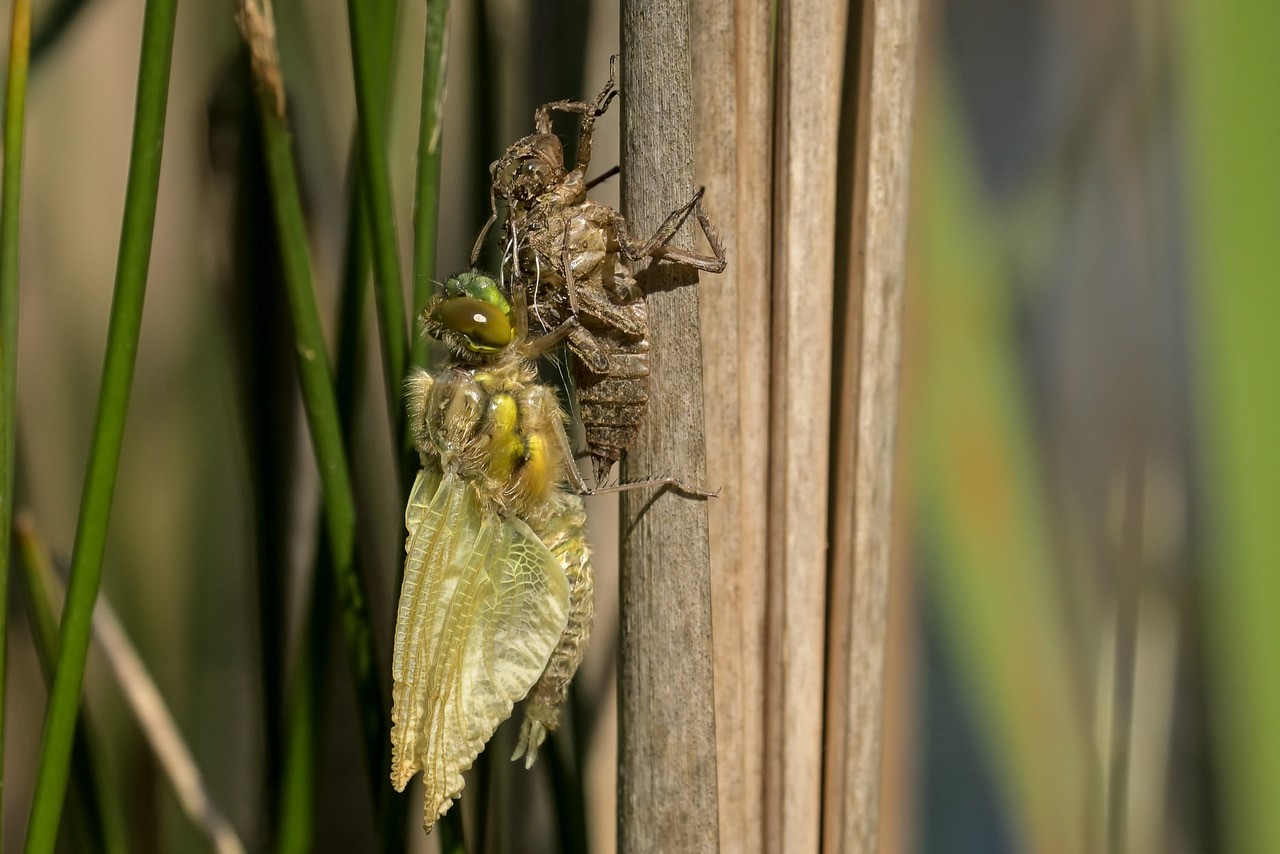 Broad-bodied Chaser, another early-season dragonfly. This male is powder blue and the female is yellow.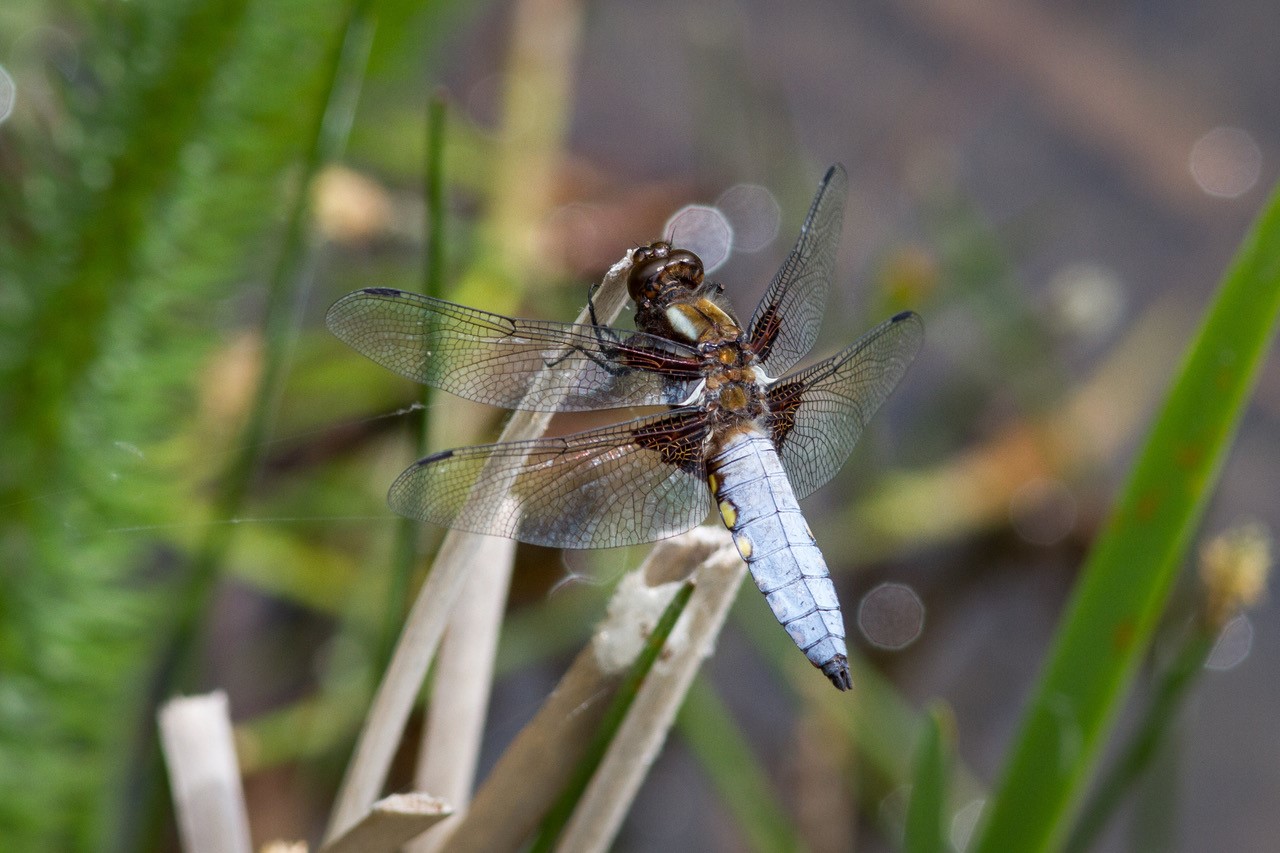 Emperor Dragonfly, our largest dragonfly, the males usually seen on patrol and the females mainly seen only when ovipositing. The flight season extended into September this year. This is a male.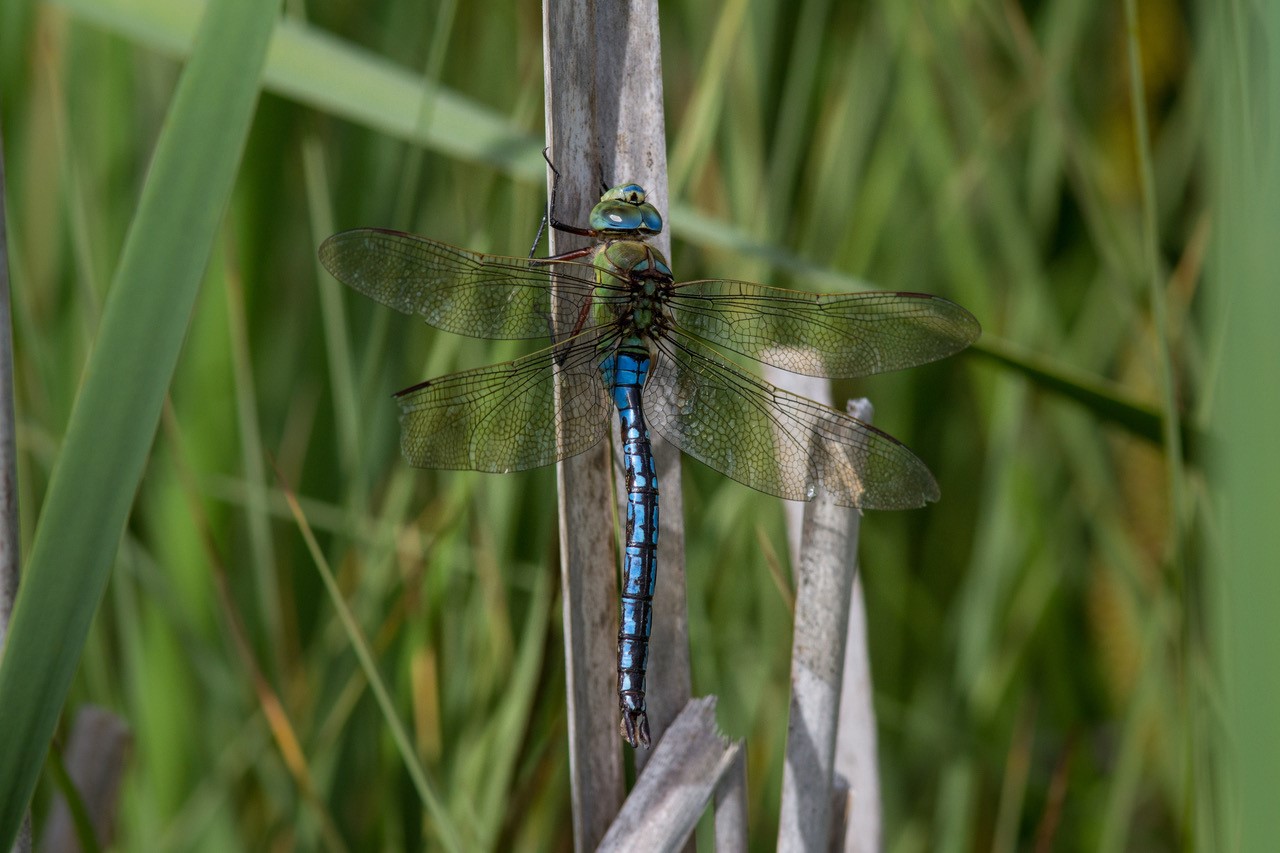 Black-tailed Skimmer, a very rare sighting and a first photo by Philip Jordan. This is probably a female although an immature male looks very similar.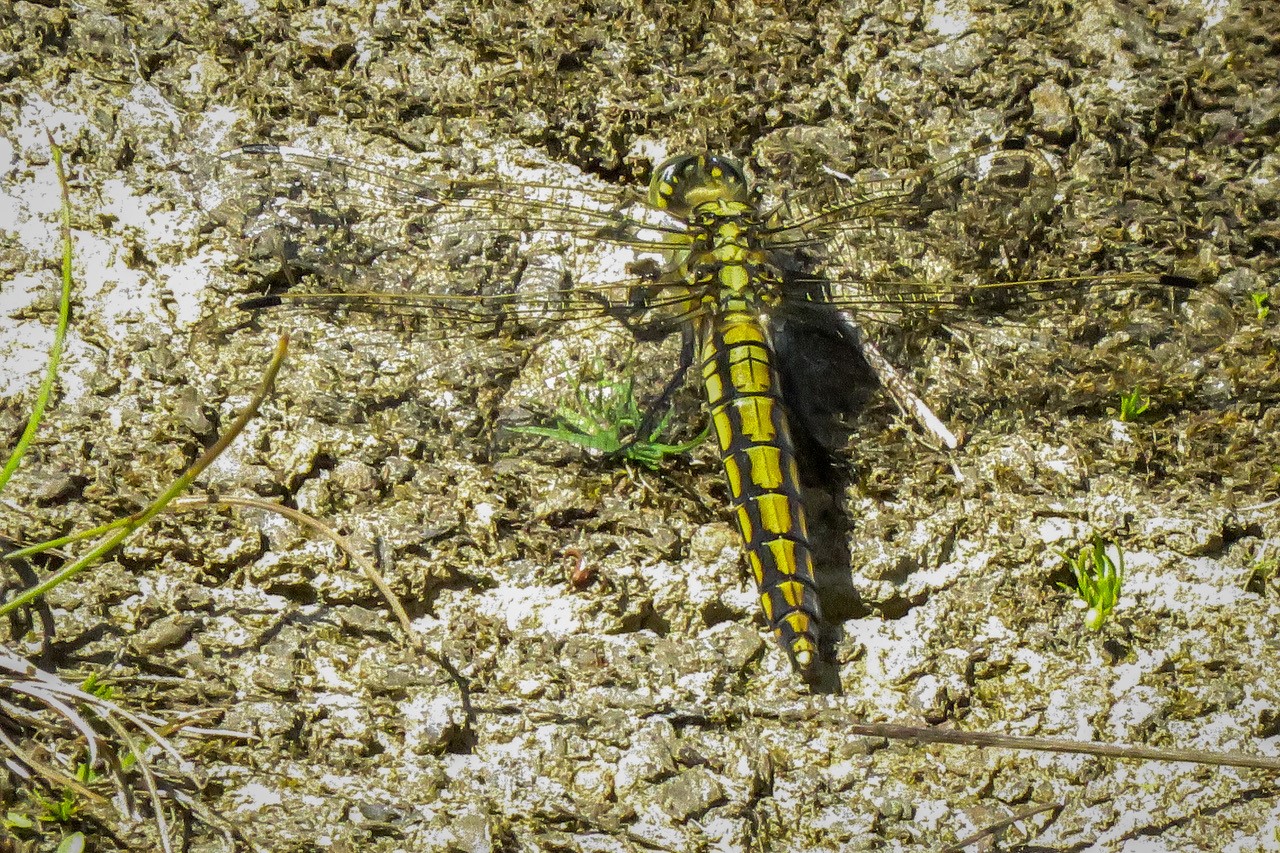 Common Darter, the commonest dragonfly in the reserve with a long flight season this year from June to November.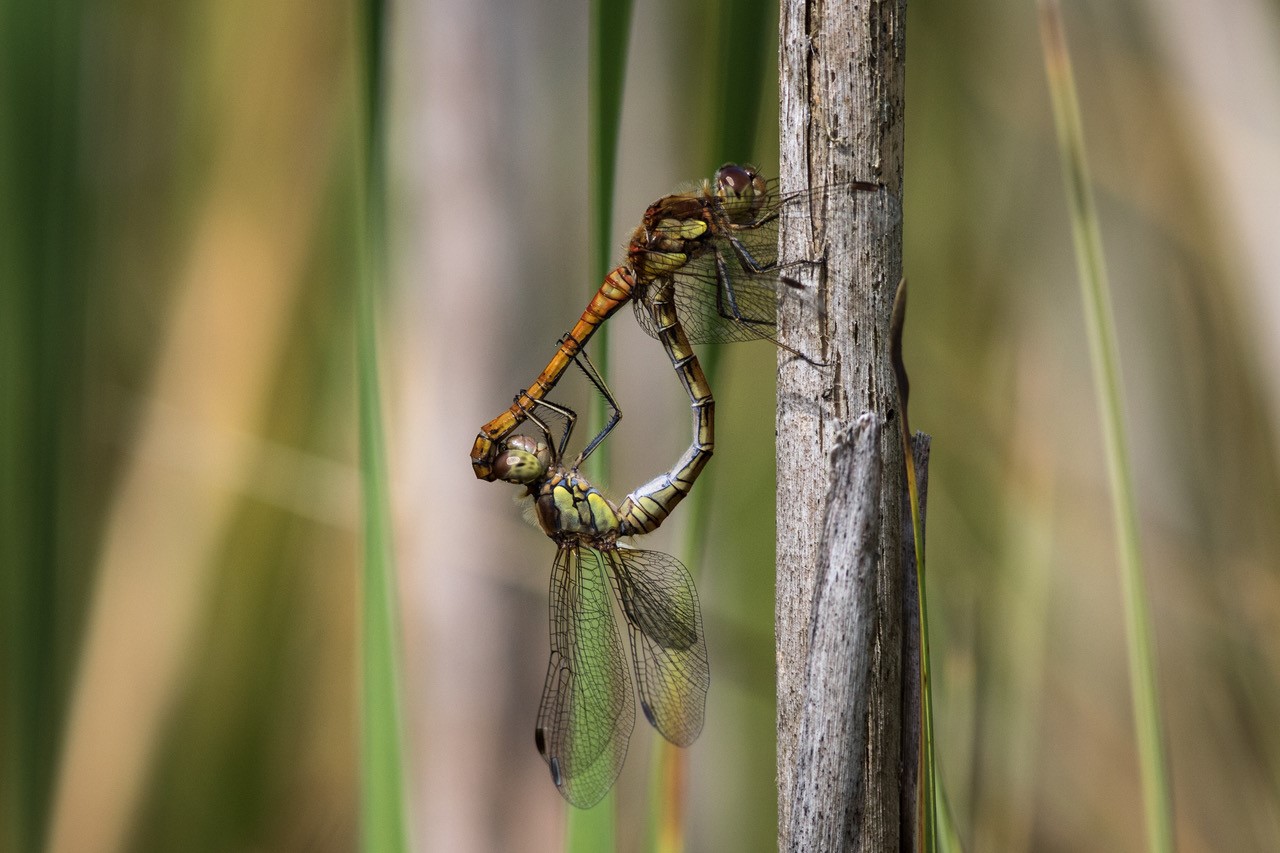 Ruddy Darter – this is a male, as far as I know, the only sighting this year.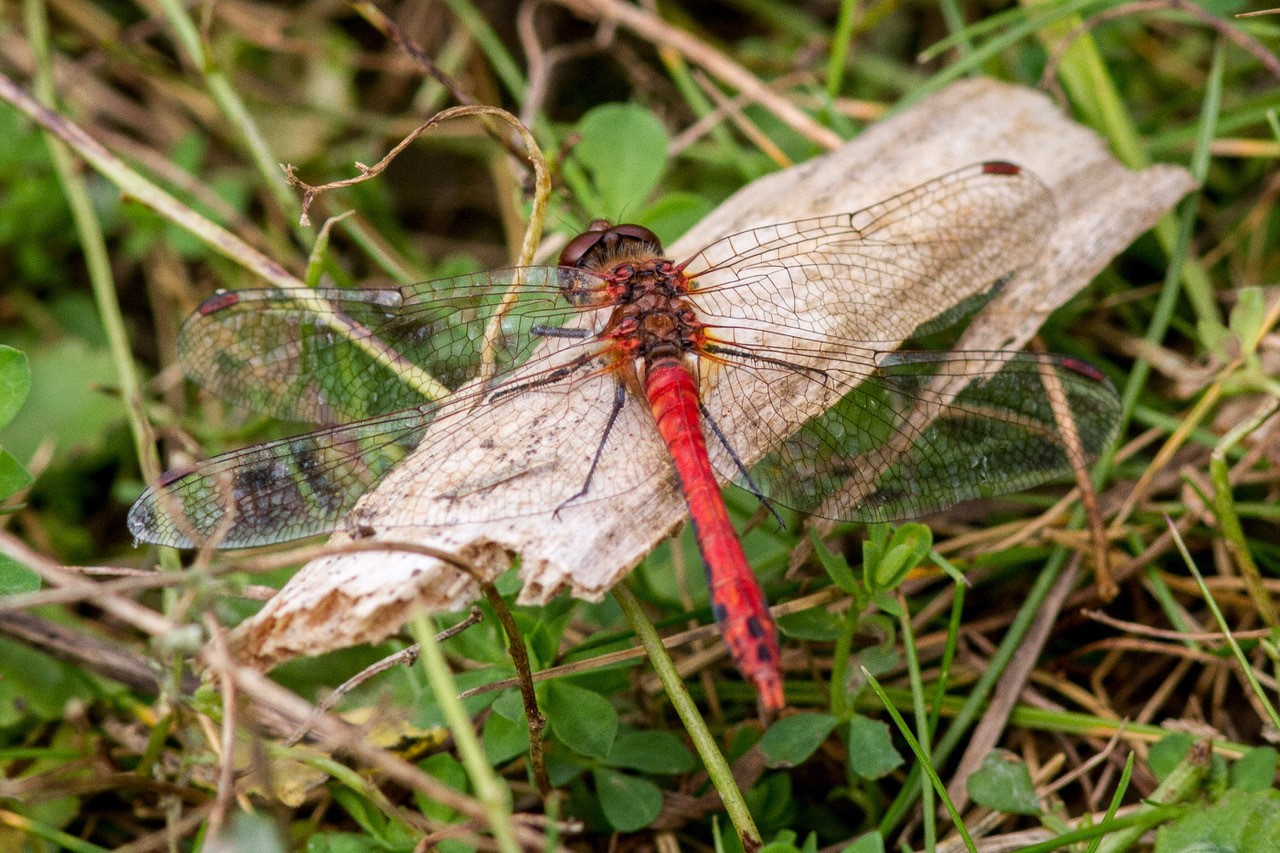 Black Darter, previously very rare in the reserve and not photographed before, this is the smallest British dragonfly and is mostly a resident of upland acidic ponds and lakes. Up to four males were present from late August to early October. This photo is by Philip Jordan.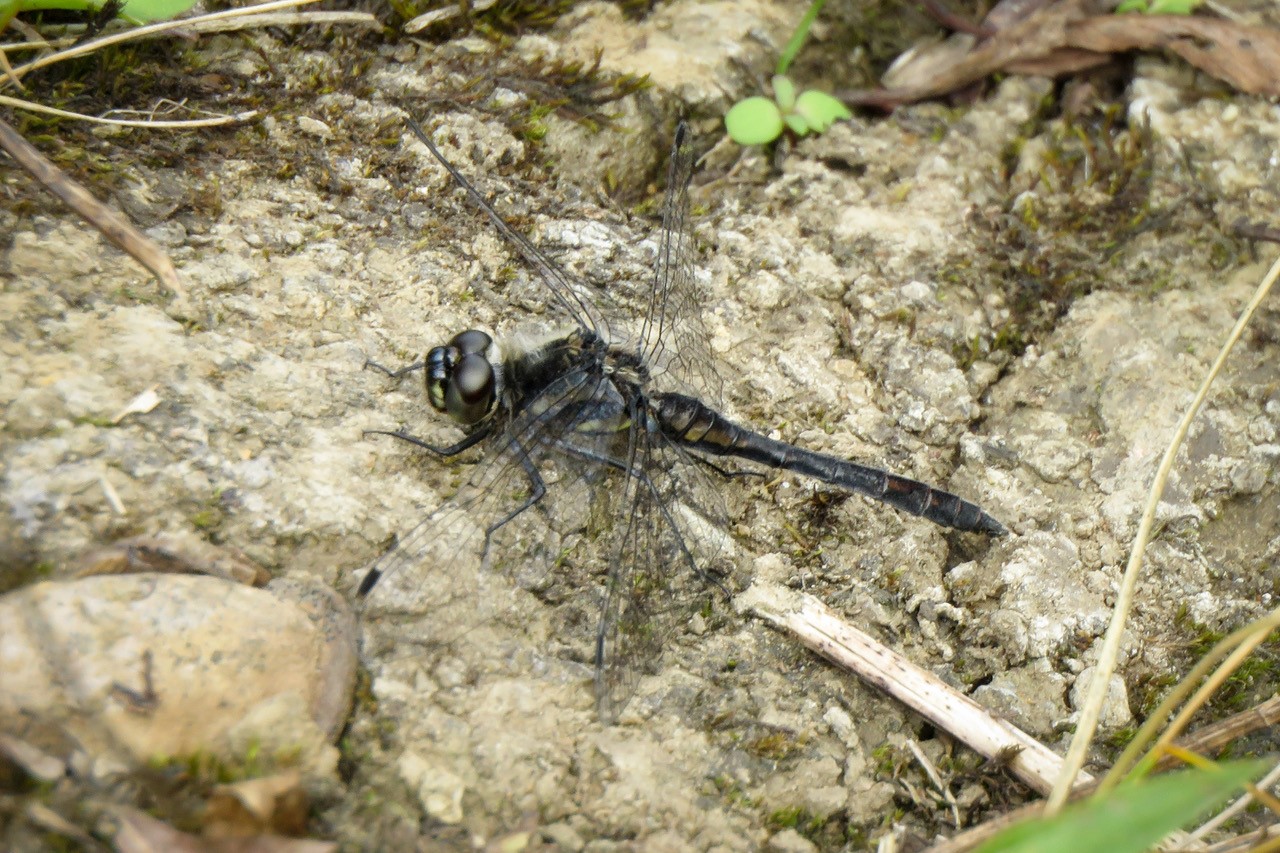 Southern Hawker, a common late summer dragonfly in the reserve. The colourful male is very inquisitive and will often approach you quite closely.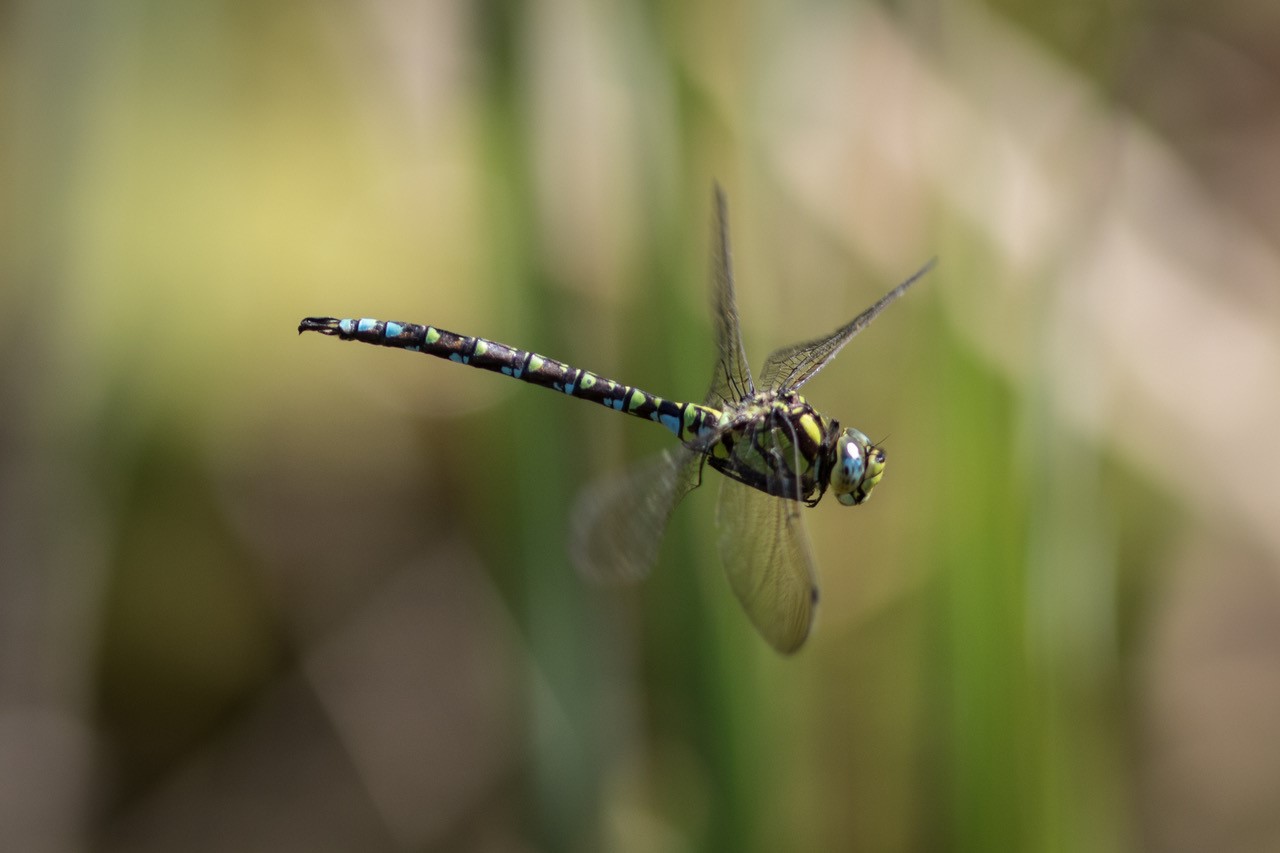 Common Hawker. A male was seen briefly last year and may have been the first record. This year they were regulars in August and September with several males and several ovipositing females.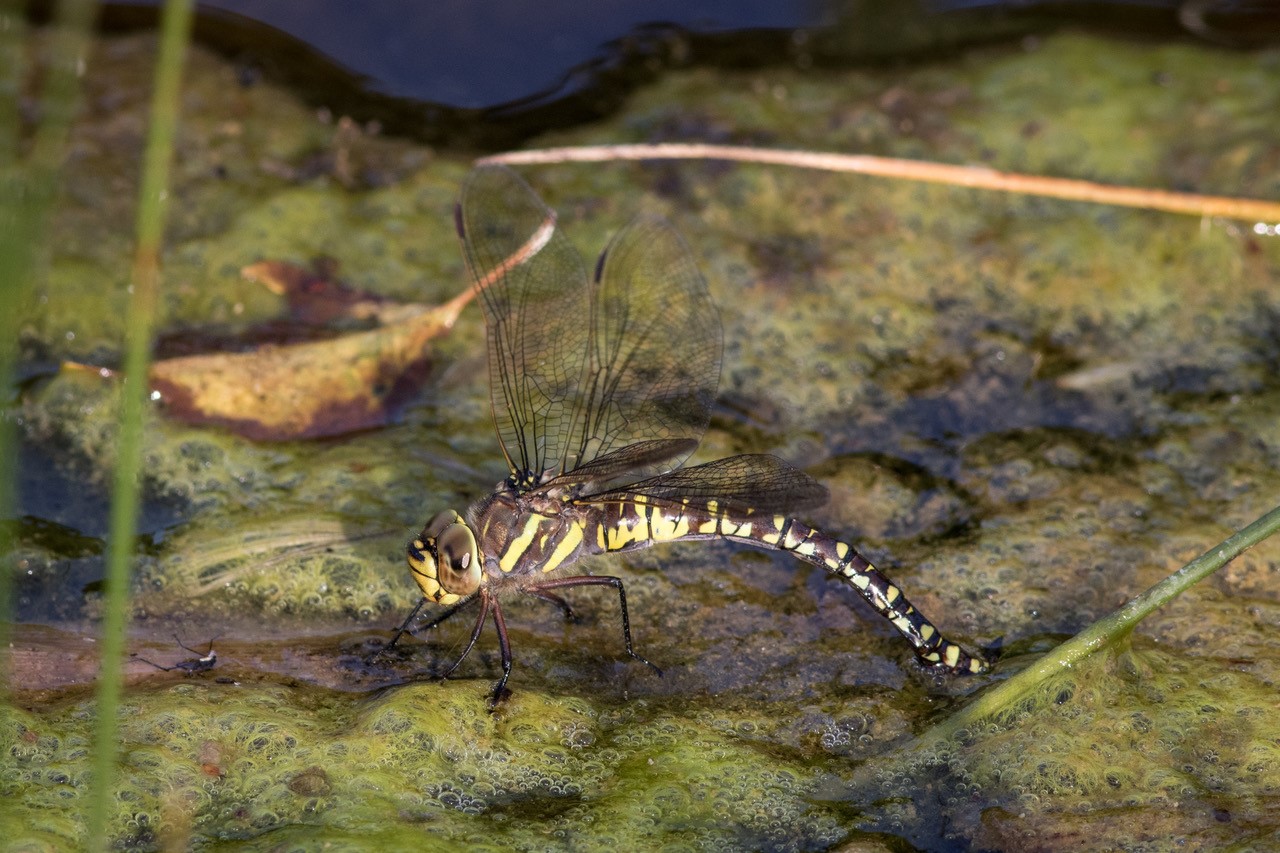 Brown Hawker, a very rare dragonfly in the North East. This male is the first record for the reserve. It was present near the screen for several days in September.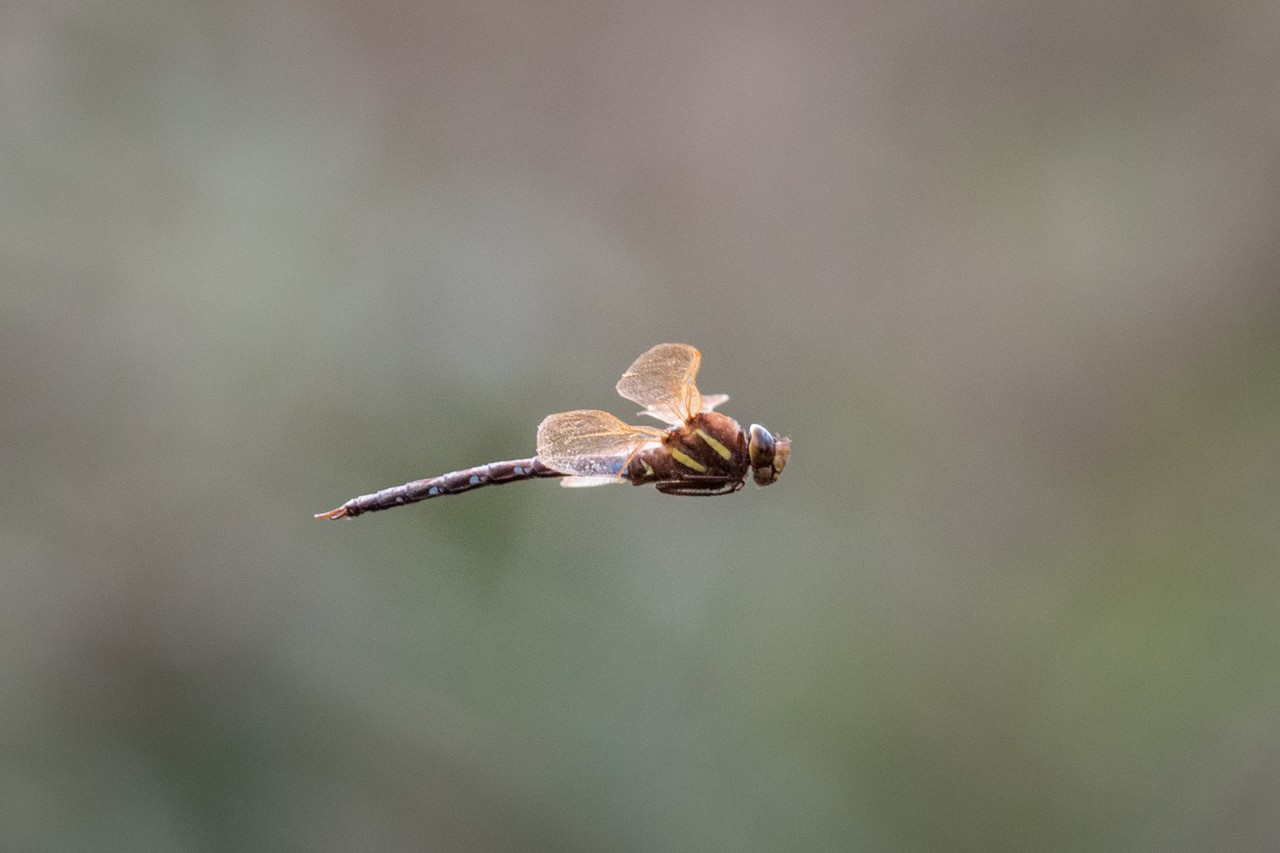 Migrant Hawker, our commonest late-season hawker and found through the reserve, from the warden's garden to the ponds and lake.[photo 18]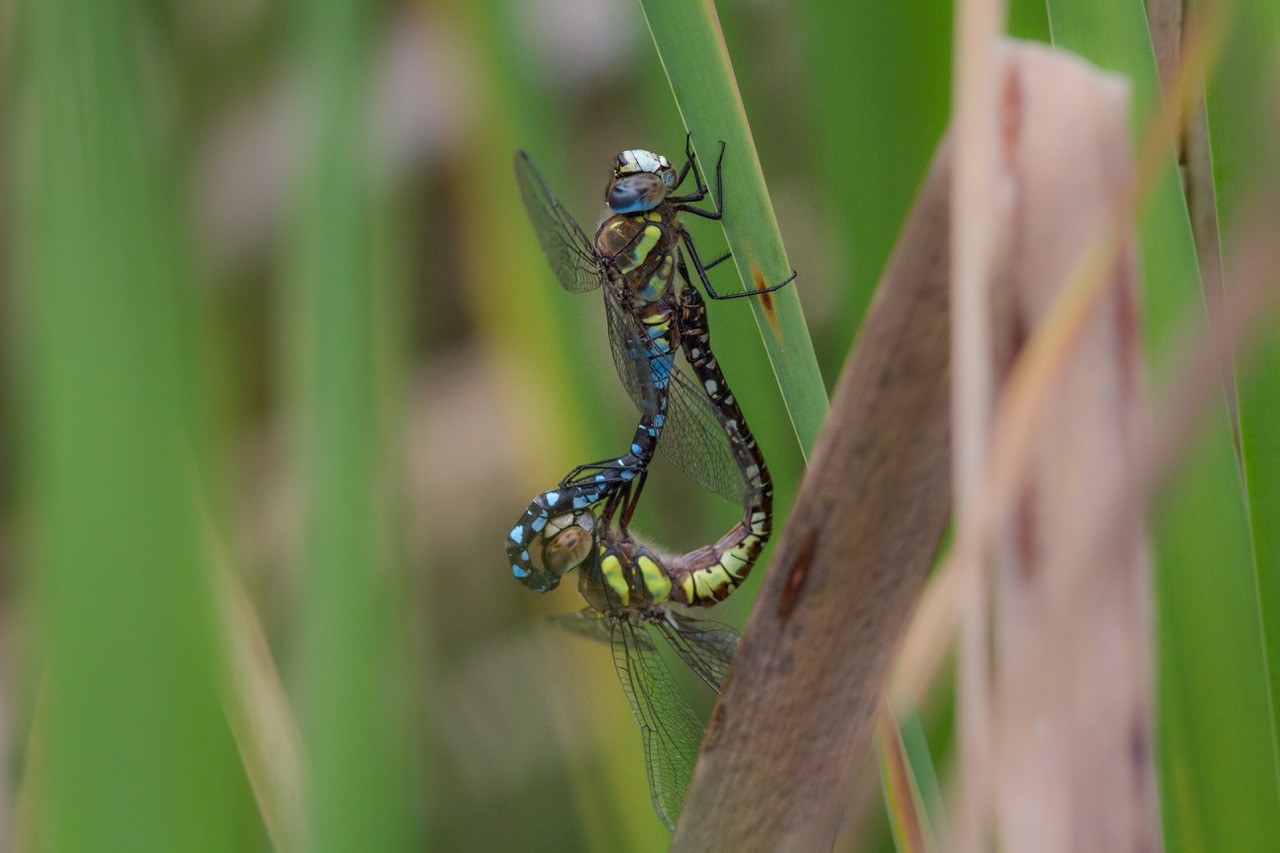 There are probably several reasons why dragonflies seem to be doing so well in the reserve.  The ponds put in to deal with drainage from the all-weather racecourse a few years ago are now maturing and are the best place to look.  There are also more numerous and more knowledgeable observers reporting their sightings.  And the warming climate is probably beneficial to dragonflies in this part of the country.
The British Dragonfly Society has recently published its report State of Dragonflies 2021.  It used over 1.4 million records collected by over 17,000 citizen scientists over 50 years to analyse trends in occupancy and abundance.  Forty-one per cent of the 46 resident and regular migrant species showed an increase in distribution while five declined.  This contrasts with recorded widespread declines in bird, mammal, butterfly and moth species.  The report documents increasing species richness in many parts of the country, including the North East.
In the next few years, we are likely to see more species in the region and in the reserve. Those to look out for include Small Red-eyed Damselfly, already present in County Durham; Southern Migrant Hawker and Hairy Dragonfly, present in Yorkshire; and Willow Emerald Damselfly, which arrived in Suffolk in 2009 and has been spreading across the country. And there is always the possibility of a Vagrant Emperor or a Lesser Emperor. There is plenty to look forward to in 2022.
Photos by Christopher Wren except where mentioned.