Whether you are observing wildlife from your window, in your garden, or whilst out on your daily exercise, there are a number of projects you can get involved right now to help study and conserve the natural world. To help you find the right one for you, NHSN member and local naturalist Sean Linley introduces five citizen science schemes you can contribute to from home, or within your local area.
Nature's Calendar
Nature's Calendar is a project run by the Woodland Trust established to track the effects of weather and climate change on wildlife. The great thing about this project is that you can record a diverse range of species. You can help by looking at flowering buds in your garden, keeping an eye out for juvenile birds or listening out for buzzing of emerging invertebrates.
The Woodland Trust are seeking records of Amphibians, Birds, Flowers, Fungi, Grasses, Insects, Shrubs and Trees. This gives you a sense of how diverse your recording can be.
The Nature's Calendar biological records date back to 1736 and currently contains 2.9 million records. It is believed to be the longest written biological record of its kind in the UK and its data is used by researchers from across the world to explore the effects of weather and climate on timings in wildlife.
Records from 2019 show that it was an early year in terms of spring seasonal changes. Will it be the same in 2020?
You can easily add a record online via the Nature's Calendar website but you must register (free) in order to submit a record.
The North East Bee Hunt
Piloted by NHSN itself, the North East Bee Hunt was launched to help increase knowledge and awareness of bees across the North East.
You can use the Bee Identification Guide (available free via this website here) and all you need to do to submit a record is to locate one of the five target species, take a photo and then submit the record to the North East Bee Hunt via iRecord.
Recent studies have shown that many pollinating insects are in decline so it is vitally important that data on their distribution is recorded so that more can be done to protect them.
By submitting your records you can make a difference and you can also build your bee identification skills too!
If you want to learn more about Bumblebees in North East England then you can also purchase an electronic copy of the recent Northumbrian Naturalist which covers the subject for only £4.00. Sections of the publication cover confusing species, bee-friendly gardening (another lockdown must) and bumblebee conservation! Follow this link to find out more.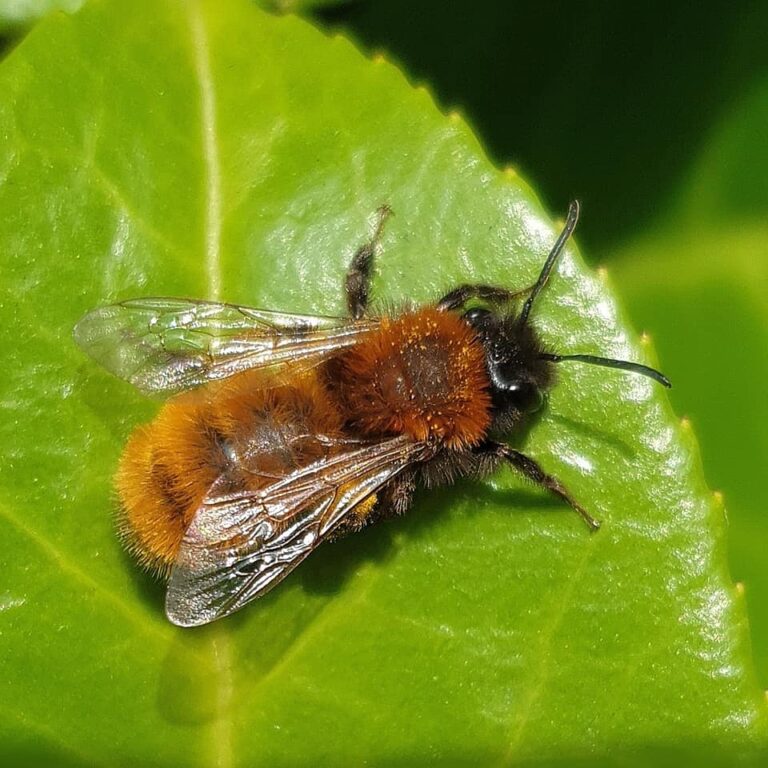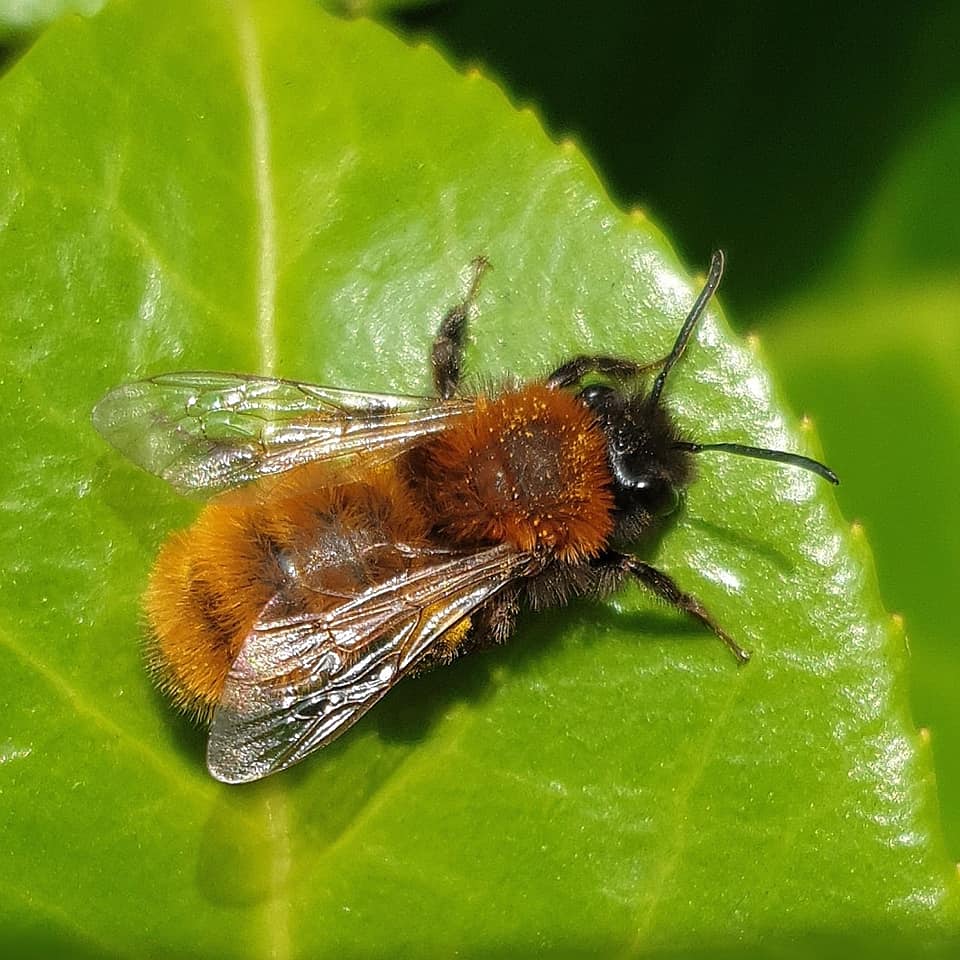 RHS Cellar Slug Hunt
Many of us are paying closer attention to our gardens during lockdown. This brings it with exposure to an exciting array of invertebrates.
The Royal Horticultural Society, in partnership with the University of Newcastle, are seeking records of Yellow Cellar Slug and Green Cellar Slug in UK gardens. Much like with the North East Bee Hunt, records can be submitted via iRecord.
The Yellow Cellar Slug (Limacus Flavus) was first recorded in the UK in 1884. Fast forward to the 1970s then the Green Cellar Slug (Limacus maculatus) began to appear in the UK. Since the recognition of the Green Cellar Slug, Yellow Cellar Slug populations have declined. The Cellar Slug Hunt seeks to find out if this picture is accurate and whether this might point to the possible extinction of the Yellow Cellar Slug.
The project is hoping to find out what garden features may influence where each species resides and this could help protect (or deter) them.
For any gardeners worried, there is no need! Cellar Slugs are not considered plant pests as they are detritivores which essentially means they feed on decaying plant material and not live plant material. Indeed they could be considered to be an extension of the gardening team!
The Cellar Slug Hunt website sets out a handy guide as to how to go on your own slug hunt in your garden. This is something which you are actually required to do after dark as the slugs are nocturnal. The next time someone asks how you spent your Friday night wouldn't it be great to say on a Cellar Slug hunt?
And if you missed it (or just fancy watching it again) members can view last year's 1829 talk all about mapping slug diversity in the garden via the members' area of the NHSN website.
BirdTrack
Spring is an exciting time for migration with comings and goings. Even in the urban landscape, we have migratory species appearing from Kittiwakes in the city centre of Newcastle to Sand Martins in various spots along the North East coast. Birdtrack is a way to monitor migration movements across Britain and Ireland.
It isn't just about migration movements though, it also tracks and records the distribution of birds. By knowing where these birds are, conservation organisations can focus conservation efforts where they are most needed/
BirdTrack is a collaboration between the British Trust for Ornithology (BTO), the RPSB, Birdwatch Ireland, the Scottish Ornithologists' Club and the Welsh Ornithological Society.  It gives a sense of the scale of the project with all these organisations involved.
To take part all you need to do is note all the species you see or hear, be that from a window, garden or on your daily exercise and then log them via either the BirdTrack website or the App.  You can also use BirdTrack to look at national and regional summaries so you can compare what you are seeing where you live.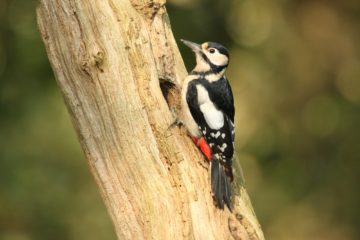 City Nature Challenge 2020 
This event ran from 24 – 27 April 2020. Thank you so much for your contributions!
Citizen Science at its heart is local but the City Nature Challenge 2020 lets you take part in something global with participants from as far and wide as Argentina, Botswana, Thailand, Russia and of course, the UK!
The City Nature Challenge is an annual global bioblitz which this year takes place from 24 to 27 April 2020.  In 2019 more than 35,000 people participated across 159 cities. It pits cities from around the world against one another with awards for the most observations (Cape Town last year), most species (also Cape Town last year!) and the most participants (San Francisco last year).
The challenge started as a way to hold a citizen science event around urban biodiversity in 2016. Back then only two cities were involved, Los Angeles and San Francisco. It was a test of their friendly rivalry.
The City Nature Challenge this year is represented by the region of the North East of England and covers the area from the Scottish Border to North Yorkshire. It is co-ordinated by ERIC North East and uses iNaturalist which is available as an App. You can find out all the necessary information via the iNaturalist page. The focus of this year's challenge is on the wildlife on our doorsteps.
Will last year's North East results be bettered? Last year 3,041 observations were made by 132 people with 670 species identified.
________________________________________________________________________________
The above gives some examples of citizen science projects which you can get involved with from home. With many organisations forced to abandon events associated with projects, your records are now more important than ever.
Current restrictions may make it feel like there is not a lot we can do but for our local wildlife but we can all make a difference by simply logging what we see close to home.
By Sean Linley, NHSN member