Thanks to the support of NHSN volunteers, members, donors and supporters, the reserve's new Field Studies Room is now ready to welcome guests
Supported by funding from the North East Local Enterprise Partnership and the donations of NHSN members and supporters, since 2021, volunteers have worked around the clock to create a new Field Studies Room at Gosforth Nature Reserve.
Timber-built to blend seamlessly with the reserve's woodland, the new building realises NHSN's dream of creating a purpose-built space for outdoor education. Going forward, it will not only provide a dedicated learning space for school, college, and university groups but create new opportunities for talks, natural history courses and local community events.
Celebrating a momentous occasion, this week, volunteers, trustees, members and donors came together to welcome local children from St Wilfrids and Ivy Road Primary Primary Schools to officially open the space. Together, the children cut a ribbon, planted a wildlife-friendly Buddleia to mark the occasion and delivered a fantastic Q&A session on what nature and the Field Studies Room mean to them.
Bringing together people from all areas of NHSN with members of the local community and supporting organisations, the event also provided the perfect opportunity to say a special 'thank you' to those who made the project possible. Not least, the NHSN members and local people who supported our Gosforth Nature Reserve Appeal and the many dedicated volunteers who helped every step of the way.
This important addition to Gosforth Nature Reserve simply could not have happened without the hard work and dedication of NHSN volunteers. Contributing at all stages of the project, from planning and groundwork to building, decorating, and even creating a new garden and pond, their contribution has been immense. Together, over fifty volunteers have contributed throughout the project, helping create something truly special that will stand the test of time inspiring groups for years to come.
Celebrating the achievement of volunteers, NHSN Director, Clare Freeman said:
Helen Golightly OBE, Chief Executive of the North East Local Enterprise Partnership (North East LEP), commented:
Open and ready for use, the Field Studies Room will begin welcoming more school, community and university groups over the weeks and months ahead. The building is also available to hire for NHSN members, organisations and members of the local community. With a maximum capacity of thirty people, toilets, a kitchenette, free WiFi and much more, it offers the perfect place to host your small-scale events and meetings in an idyllic outdoor setting. Find out more about venue hire here.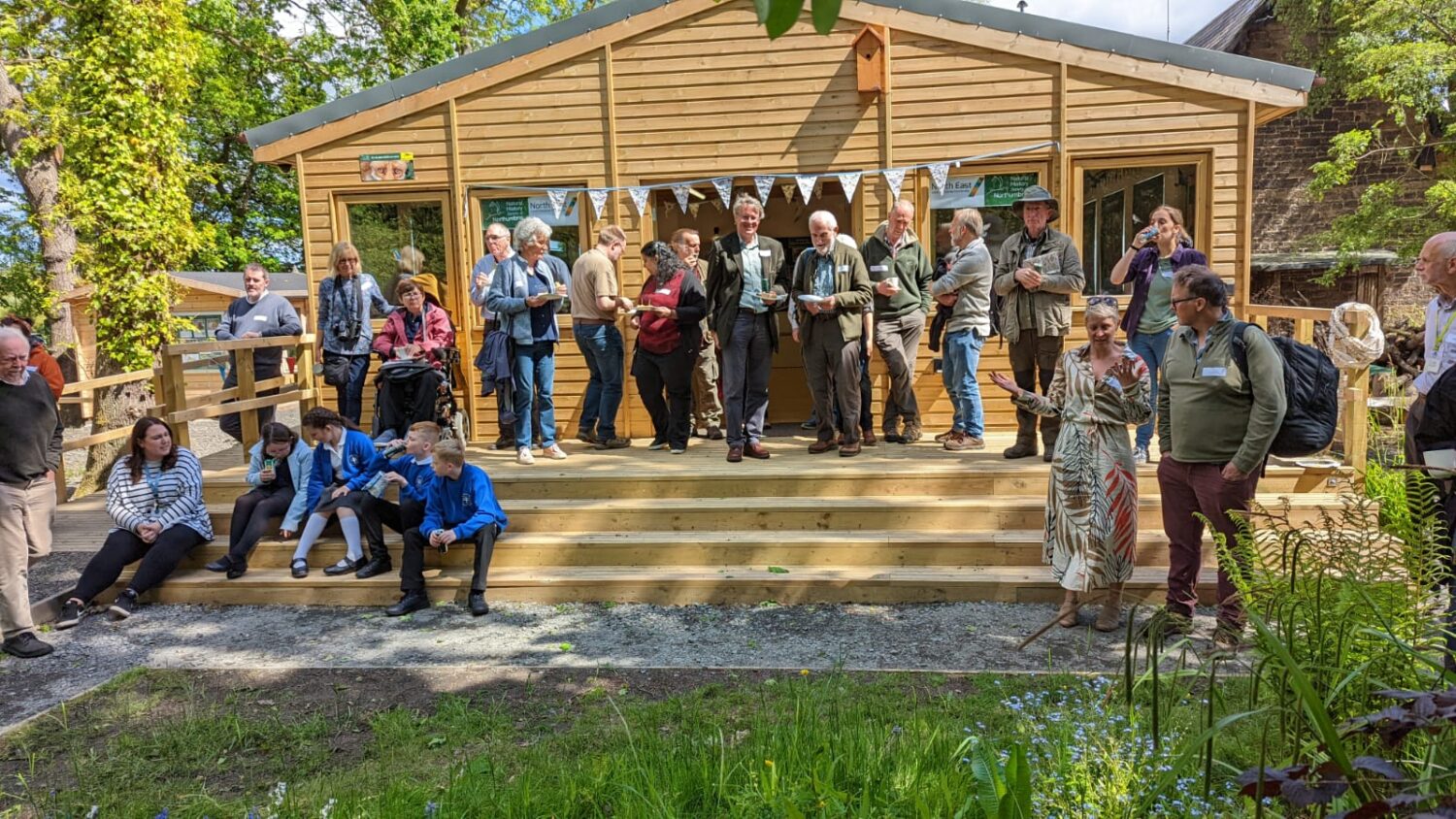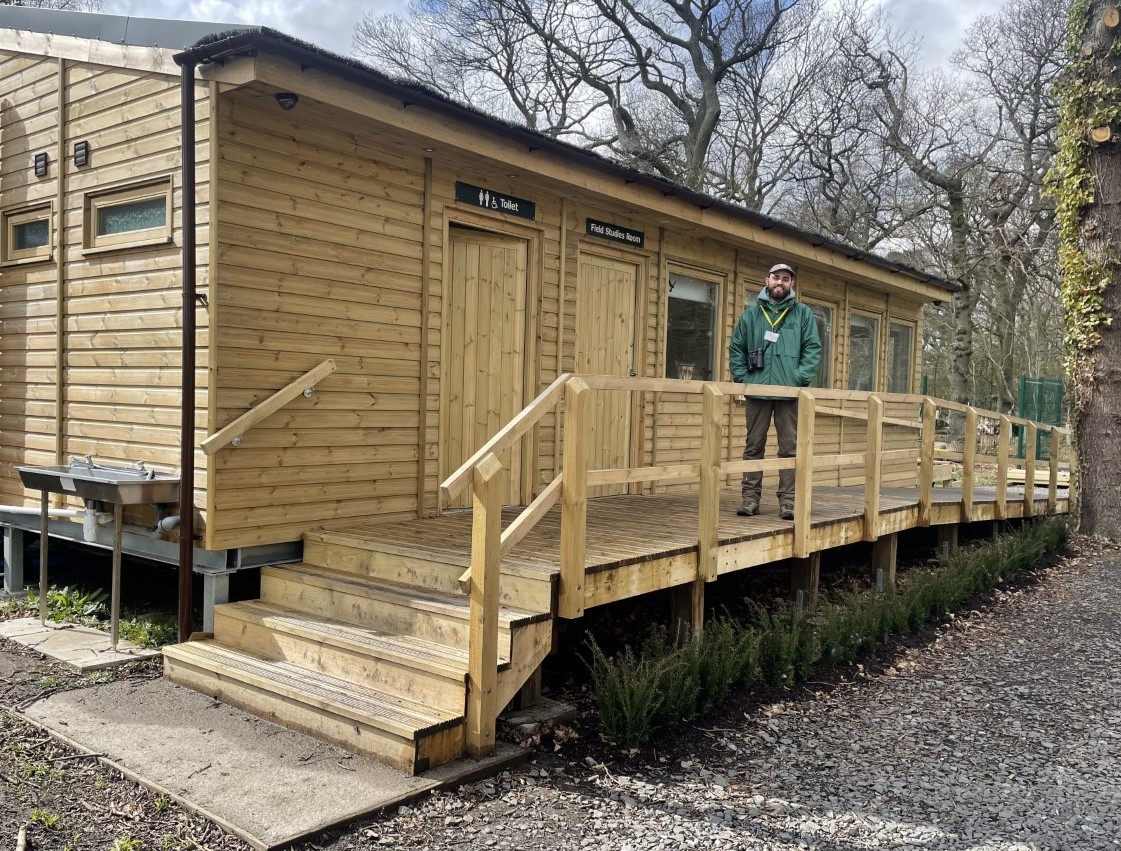 Hire the Field Studies Room
Looking for a tranquil, natural setting to host your next event, meeting or workshop?
NHSN's Field Studies Room is located in the quiet oasis of Gosforth Nature Reserve, a wildlife haven located on the outskirts of Newcastle.
Suitable for groups of up to thirty adults, or forty children, room layout can be tailored to find your group's needs.