For Ian Beddison, lockdown provided an opportunity to photograph and admire a wealth of eyecatching invertebrates.
The arrival of the virus disrupted plans for a program of Special Invertebrate Site visits in the North Pennines AONB with a local group, and various invertebrate photography events I was preparing, and travel restrictions meant that we've all had to look closer to home this year, but the small and slightly unkempt garden of my own home never failed to reward close scrutiny with sightings of some lovely creatures.
A very welcome sight in April was this female Platybunus pinetorum, a large and striking species of harvestman first recorded in the UK in 2010, which is successfully extending its range. This individual was patient enough to pose for a series of detailed photographs.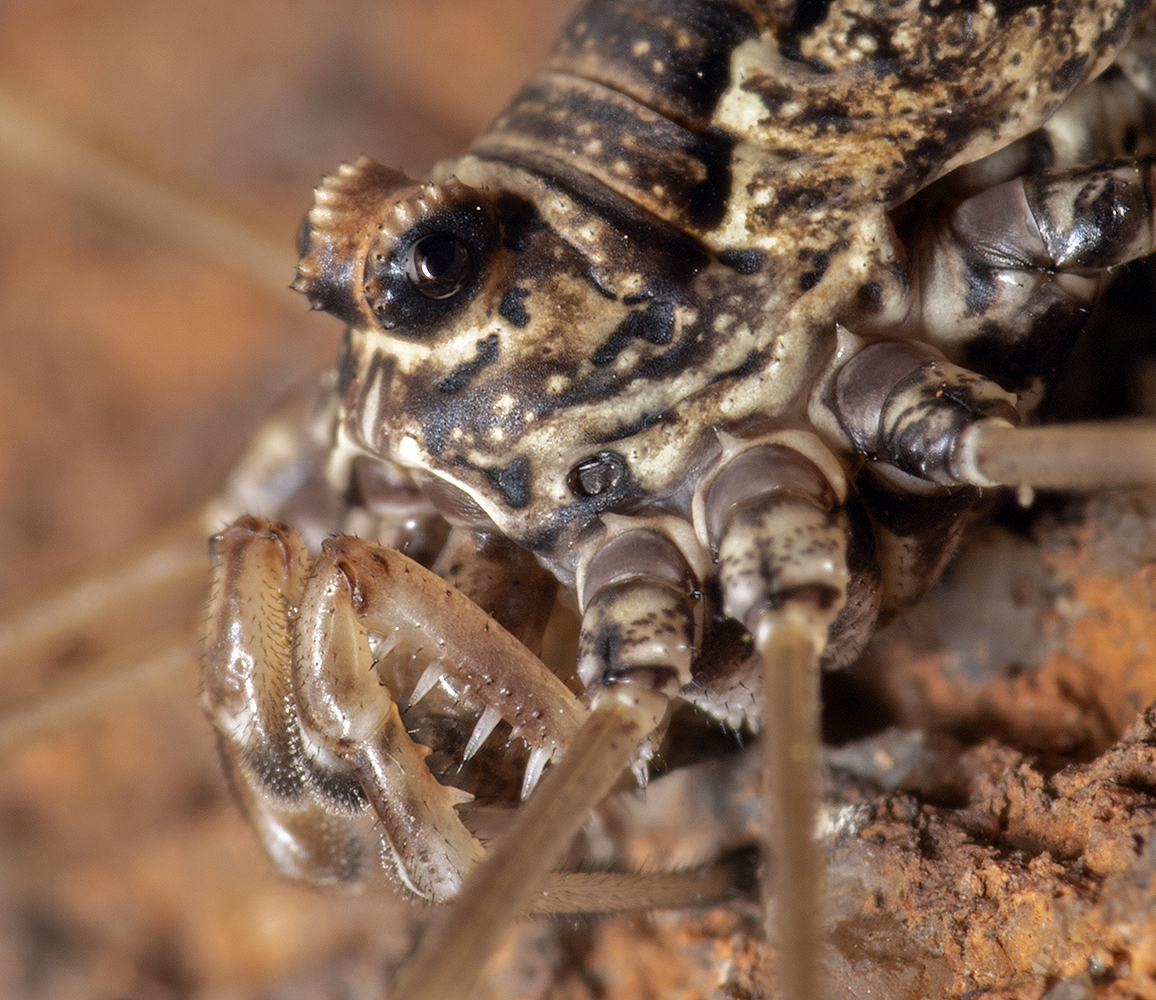 Interestingly, this is only the second time I've seen this species here, a year almost to the day since there was another lone female on the same area of brickwork. This sense of an annual rhythm to the appearance of species was apparent again in the case of Blaste quadrimaculata, a tiny and scarce barkfly which I photographed in August. Over a three week period, numerous individuals were active on a small area of the house wall, during the same dates and in the same location as 2019.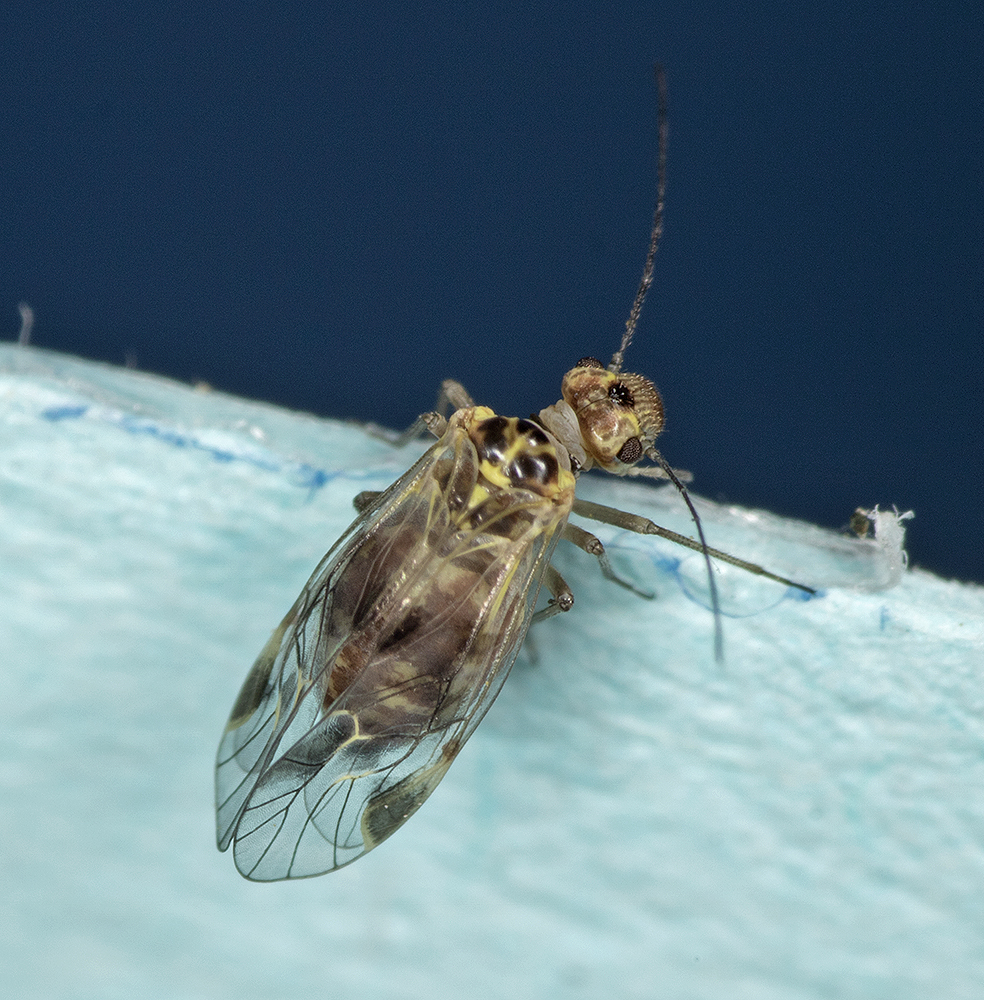 The necessity of being confined to my home patch soon began to feel like a gift rather than an imposition, and my garden became a nature reserve to be explored, and teeming with discoveries. Among the many creatures inhabiting the shrubs, I found the spider Platnickina tincta. This small and delicate member of the Theridiidae has a rather patchy distribution this far north, but I seem to have quite a population of them.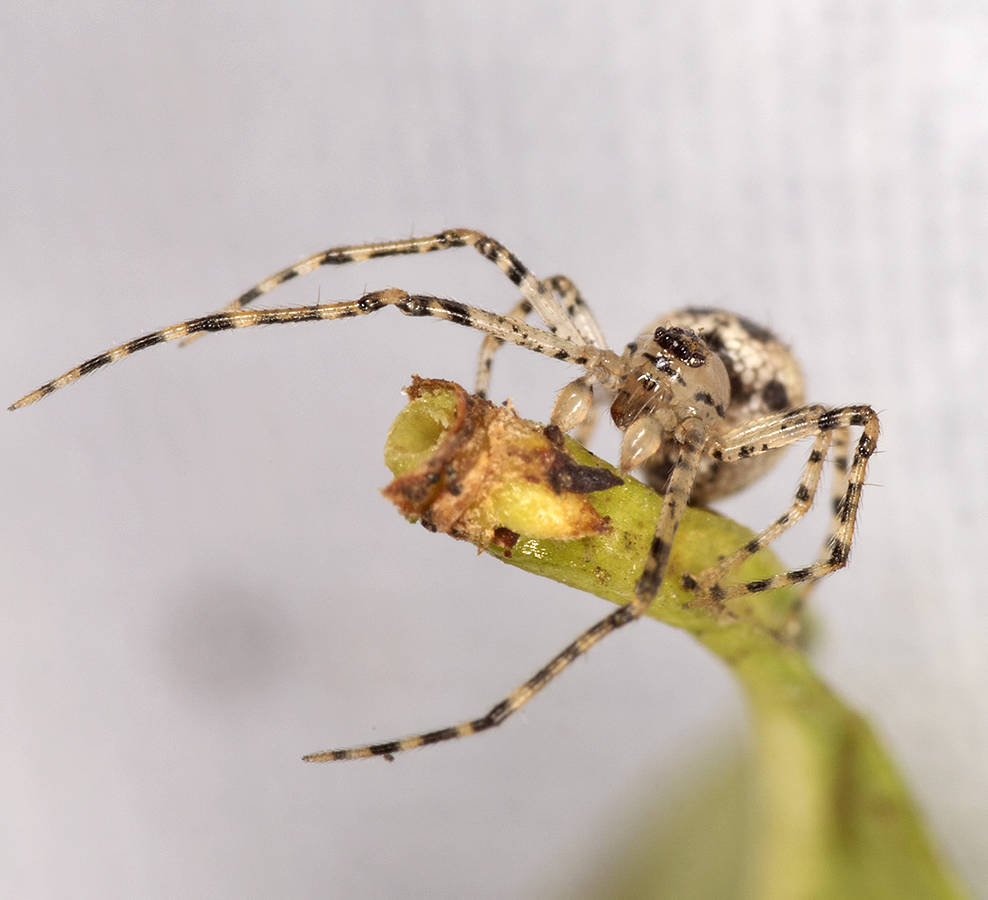 Time spent watching the activity around a climbing rose was also rewarded by the opportunity to capture photos of Leafcutter bees (Megachile sp.), neatly and rapidly cutting circular leaf sections, to be taken back to their nests and rolled up to form the cells in which their larvae develop.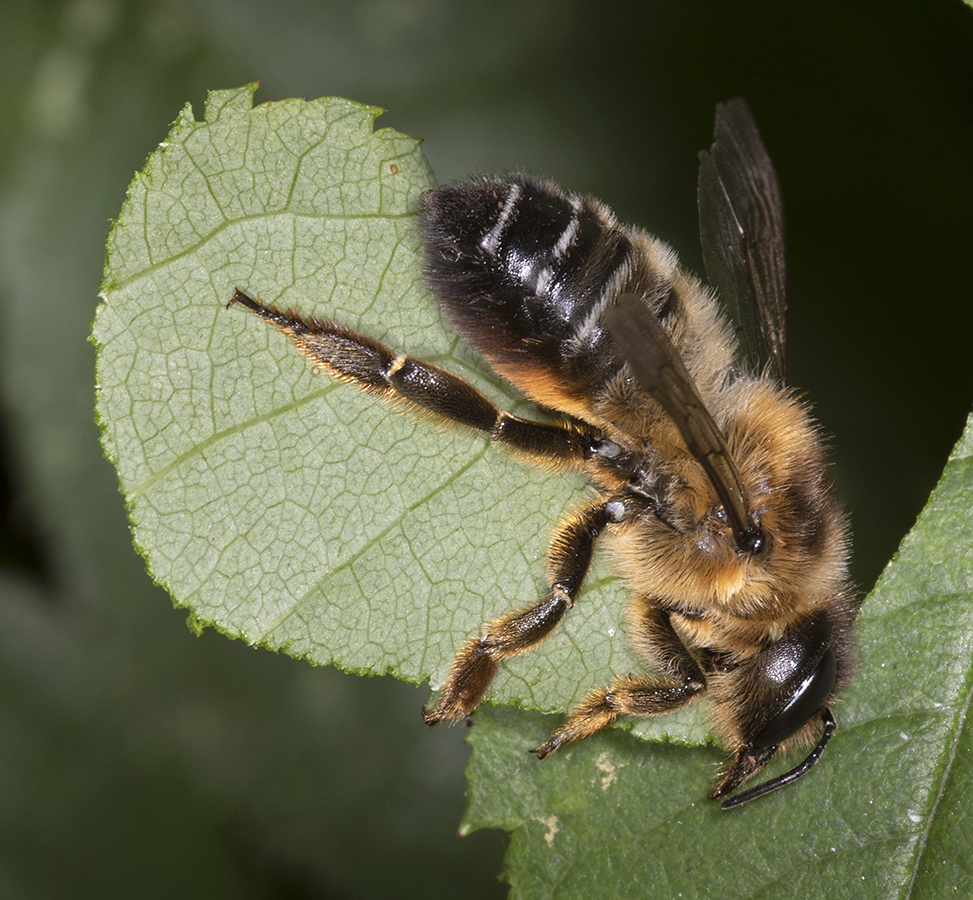 Once travel restrictions were relaxed, I made a regular haunt of a nearby area of mixed woodland and farmland, but once more I found my attention drawn to one small area, a short stretch of wire fencing where the fence posts were teeming with invertebrate life. On one memorable occasion this included one of the snakeflies (possibly Xanthostigma xanthostigma), my first opportunity to photograph this little-seen inhabitant of the canopy layer. A Cream-spot ladybird (Calvia 14-guttata) also wandered into frame for this picture.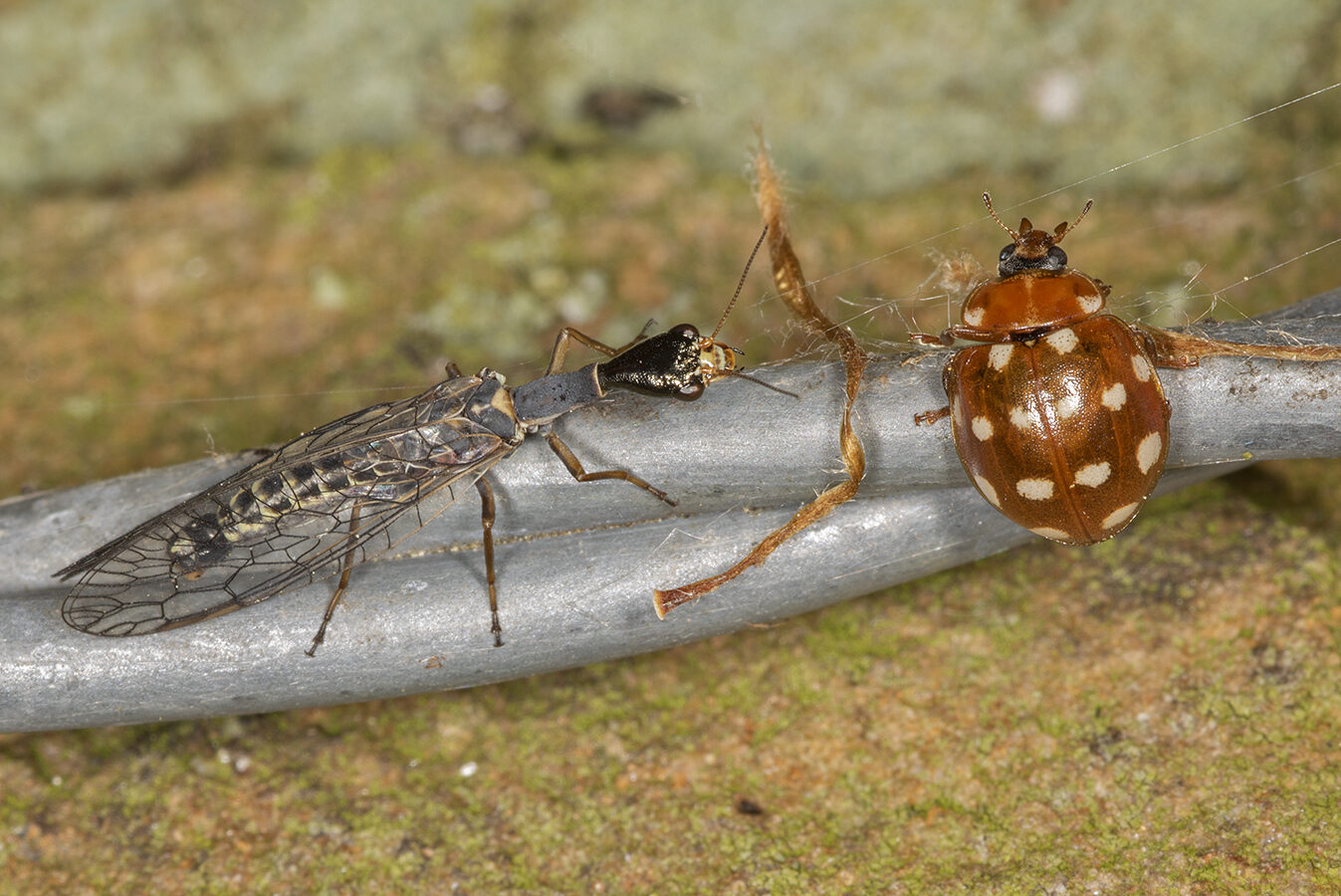 I'm sure that for many of us, the natural world has provided valuable respite during this strange time, and I find that close examination of invertebrates in their habitat, and observing the teeming small-scale life all around us, gives a sense of perspective that can be quite exhilarating, and has been hugely beneficial this year more than ever.