Tyne Kittiwake Population Data
Local ornithologists conduct annual counts of the Tyne Kittiwakes to monitor changes in population.
Baltic Kittiwakes © Roger Newbrook
Recording the Tyne Kittiwakes
Living as I do at the coast of North Tyneside, once my interest in birds had started at a young age it was inevitable that I would focus on our coastal and Tyne birds. Early visits to the seabird cliffs of Marsden Bay, South Tyneside, held a fascination and my link with Tyne nesting kittiwakes progressed too. In my early birding years, I made observations of the kittiwakes nesting at the Brewery Bond Warehouse, North Shields, where Dr John Coulson and his students undertook pioneering studies on the ecology and behaviour of kittiwakes.
Every year, from the 1970s into the 2000s, I recorded colour-ringed kittiwakes visiting North Shields fish quay, mostly birds ringed at the nest by John and his Durham University colleagues. There came a time when my interest expanded into annual monitoring of all the birds and nests of which I was aware along the Tyne. I received guidance from John and based my methods additionally on those of the Seabird Colony Register. I surveyed nesting kittiwakes at Marsden Bay in 1985-87 which fed into a full national report in the book 'The Status of Seabirds in Britain and Ireland' (Lloyd, Tasker & Partridge 1991). My Marsden results were also included in a 1990 paper by Harris & Wanless (Breeding success of British Kittiwakes Rissa tridactyla in 1986-88: evidence for changing conditions in the northern North Sea. J. Appl. Ecol. 27:172-187).
Since 1994, my Tyne nesting kittiwake monitoring has continued annually, evolving and growing as numbers of birds and nests have changed and increased. My holidays from work would be timed to fit with each kittiwake season, recording nests and young at different times. Helping to survey the gulls we have Dr Kathy Evans who has been monitoring at Akzo Nobel since 2015. In addition, the Northumbria Ringing Group rings chicks and some adults at the Saltmeadows kittiwake tower, Gateshead, most summers. I find this gull incredibly interesting and think it is important that we record them carefully in order to learn more and help them on their way. Our Tyne kittiwakes have gained more general interest from people, too. The kittiwake is normally a fully-marine species breeding on cliffs, I still find it intriguing how they have found their way up the Tyne and manage to nest here very successfully each year on buildings and other structures some nine miles from the sea.
Daniel Turner, April 2019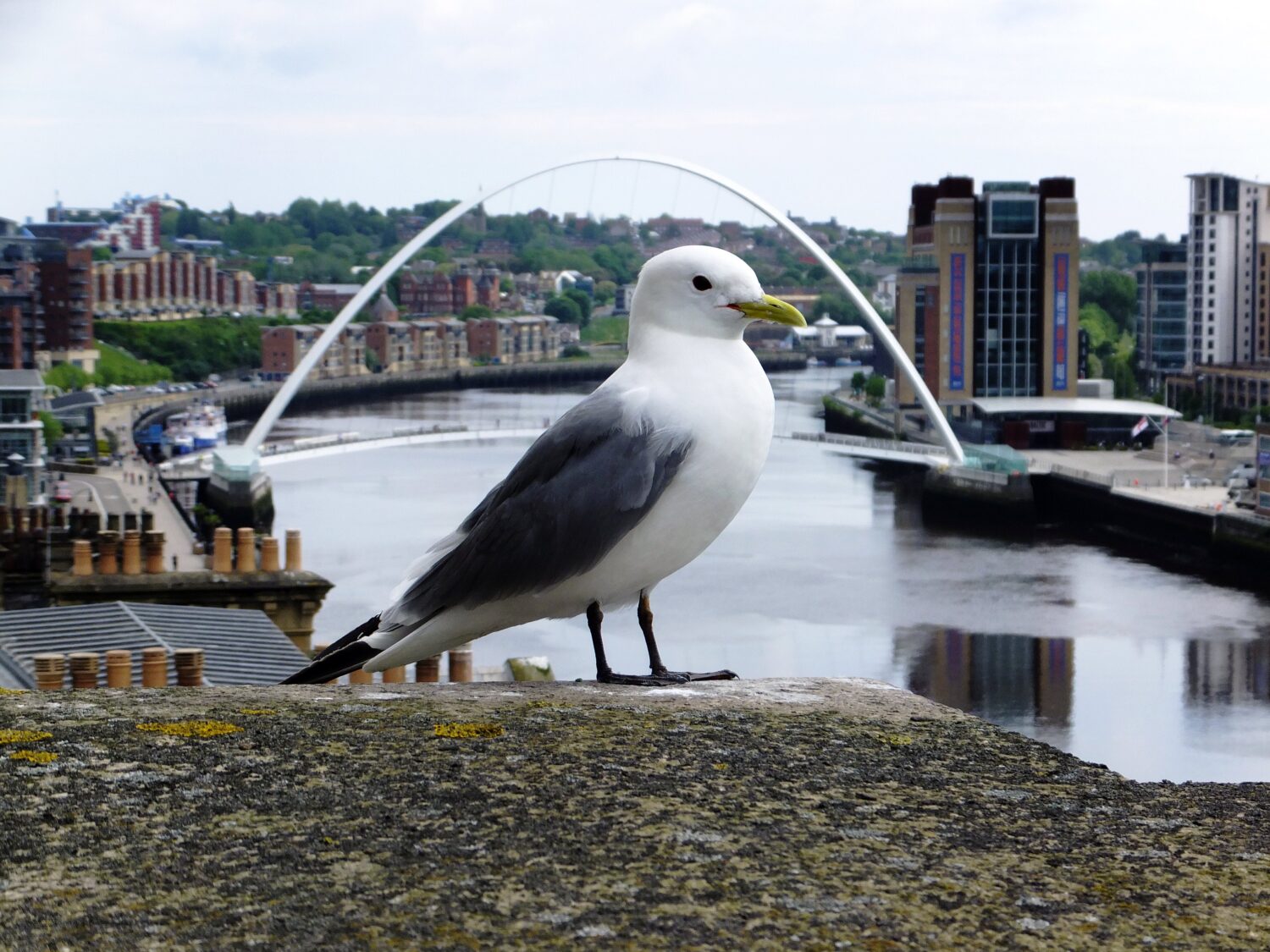 Population Data
See these links for recent and historic population data on Tyneside's urban kittiwakes.