For Pauline Gilbertson, lockdown provided an opportunity to uncover the diverse and beautiful wildlife that thrives on the outskirts of her small village
Yellow Wagtail © Pauline Gilbertson
My favourite local 'lockdown walk' takes me along a two-mile bridleway behind my village. It's a pleasant enough walk in its own right and can be varied by deviating through woods, by the golf course, or around a willow plantation.
I look out for wildlife and (in addition to 'garden' birds) almost always see and hear Yellowhammers, Skylarks, Willow Warblers, Chiffchaffs, Lapwings and Oystercatchers along with the occasional Buzzard. I've also been excited to see Wheatears and Yellow Wagtails over the last few weeks. I'd never before seen a Yellow Wagtail and was captivated by these gorgeous birds, usually spotted sitting calling on a fence post.
Then one day in late April I spotted a different wagtail with a blueish head (photo 2) which turned out to be a hybrid known as 'Channel Wagtail' (Motacilla flava x flavissima), a cross between the (European) Blue-headed Yellow Wagtail (Motacilla flava) and the (British) Yellow Wagtail (Motacilla flavissima). Although these have been spotted in various parts of Northumberland over recent years I've been told that they have not yet been recorded as breeding in the county, so it will be exciting if this one does breed here. I subsequently spotted two female Yellow Wagtails feeding nearby, so maybe one of these will pair up with it; all are still around in early June, although I haven't yet spotted any young.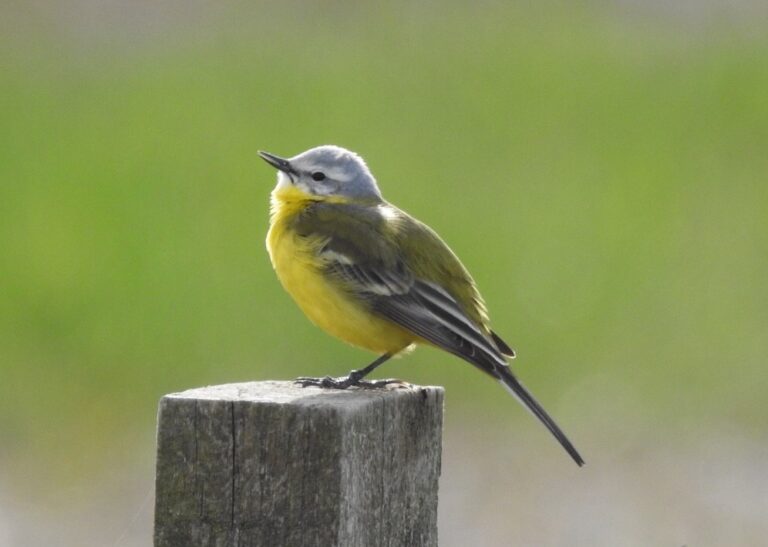 If I get up early enough I also see fantastic Brown Hares and Roe Deer. I'd never have spotted any of these local treasures if it hadn't been for lockdown – I'd have spent my spare time driving up and down the coast and out to the hills rather than focusing on my local patch. A silver lining indeed!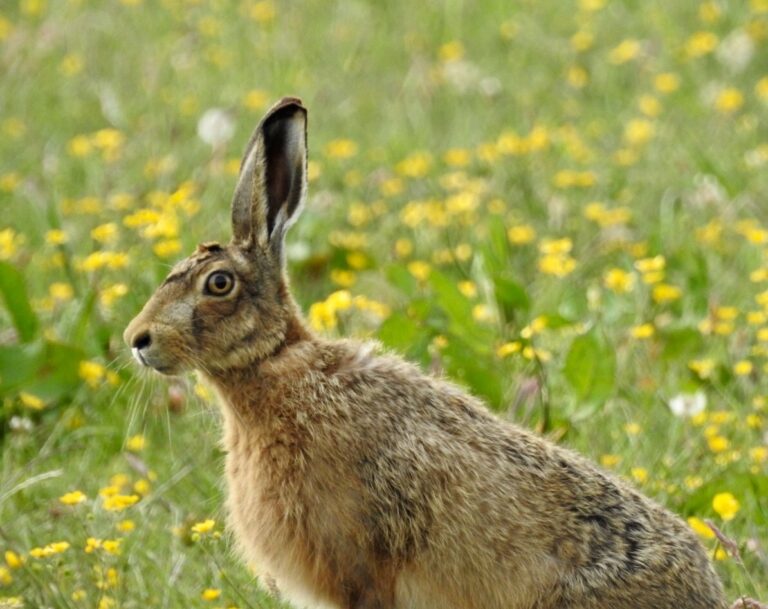 By Pauline Gilbertson, Northumberland
About the author
Pauline Gilbertson, from Longhirst Village, is a life member of NHSN and a volunteer for Northumberland Wildlife Trust, the Northeast England Beached Bird Survey and Morpeth and District Red Squirrels.