Discover five beautiful migratory birds to look out for this season with Student Naturalist, Carter Smith.
Brent Goose (c) Edward Appleby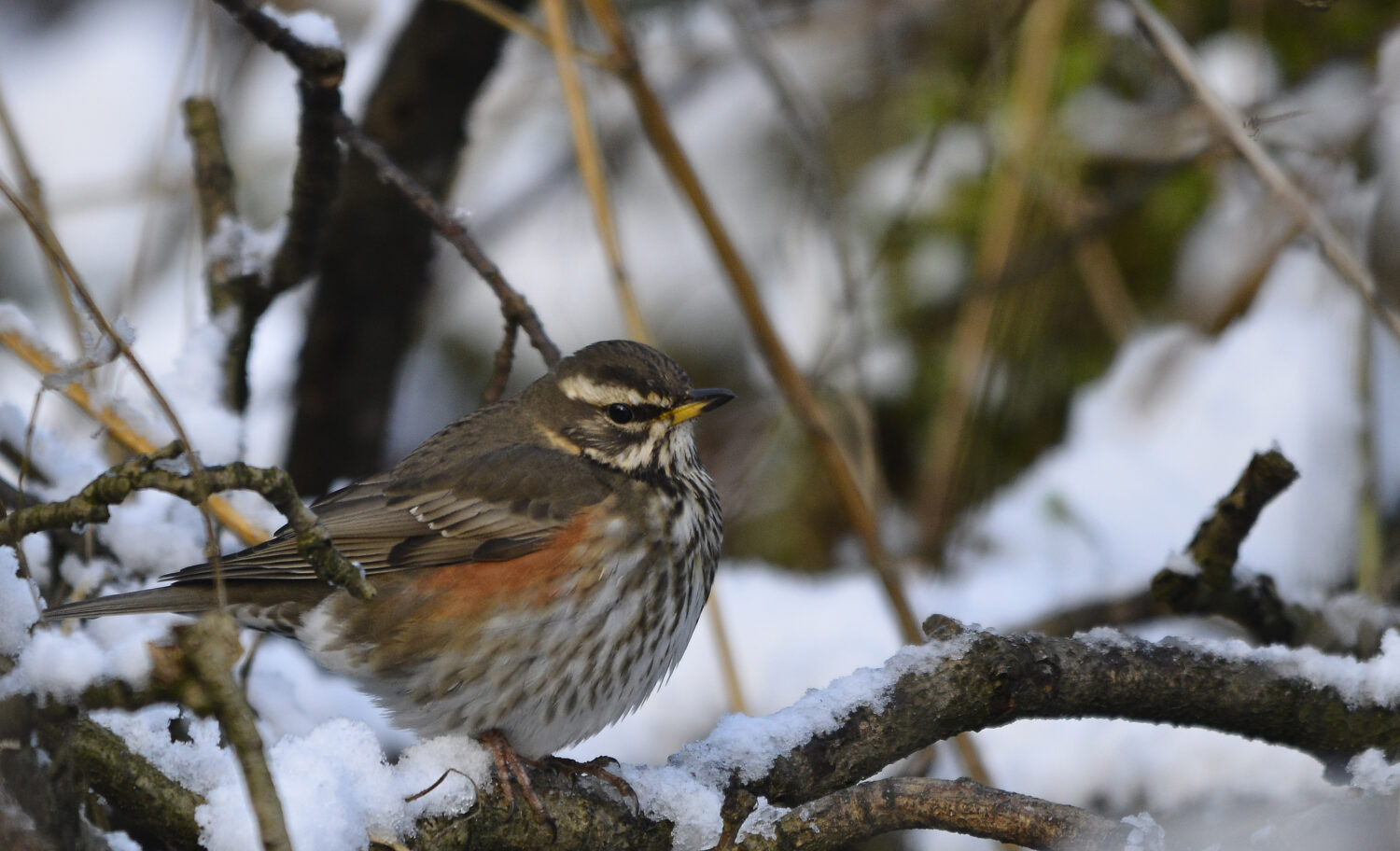 Redwing
With winter rapidly approaching, winter thrushes are beginning to arrive on our shores. At the end of September, the high-pitched whistling call of the aptly named Redwing can already be heard in the evening. Look out for Redwings on your local playing fields, in parks or sometimes even gardens as we advance into the Autumn.
Especially fond of areas of open grassland, or Rowan and Whitebeam trees, joining us from as far north as Iceland and Scandinavia, Redwings are always a welcome sight come Autumn.
Redwing © Rochiard Potts
Brambling
These charming little finches, otherwise referred to as the 'Mountain Finch', will soon be joining us from their frosty abodes in Northern Europe. Easily distinguishable from our local finches, look out for bramblings in your local parks, where they tend to favour Beech trees. If you are lucky, you may find Bramblings visiting your feeders at home – they tend to prefer a seed-based diet in the winter as opposed to their usual insect-based diet in their breeding season. Unfortunately, we tend to receive Bramblings in their non-breeding plumage, but they are still beautiful birds nonetheless!
Brambling ©Edward Appleby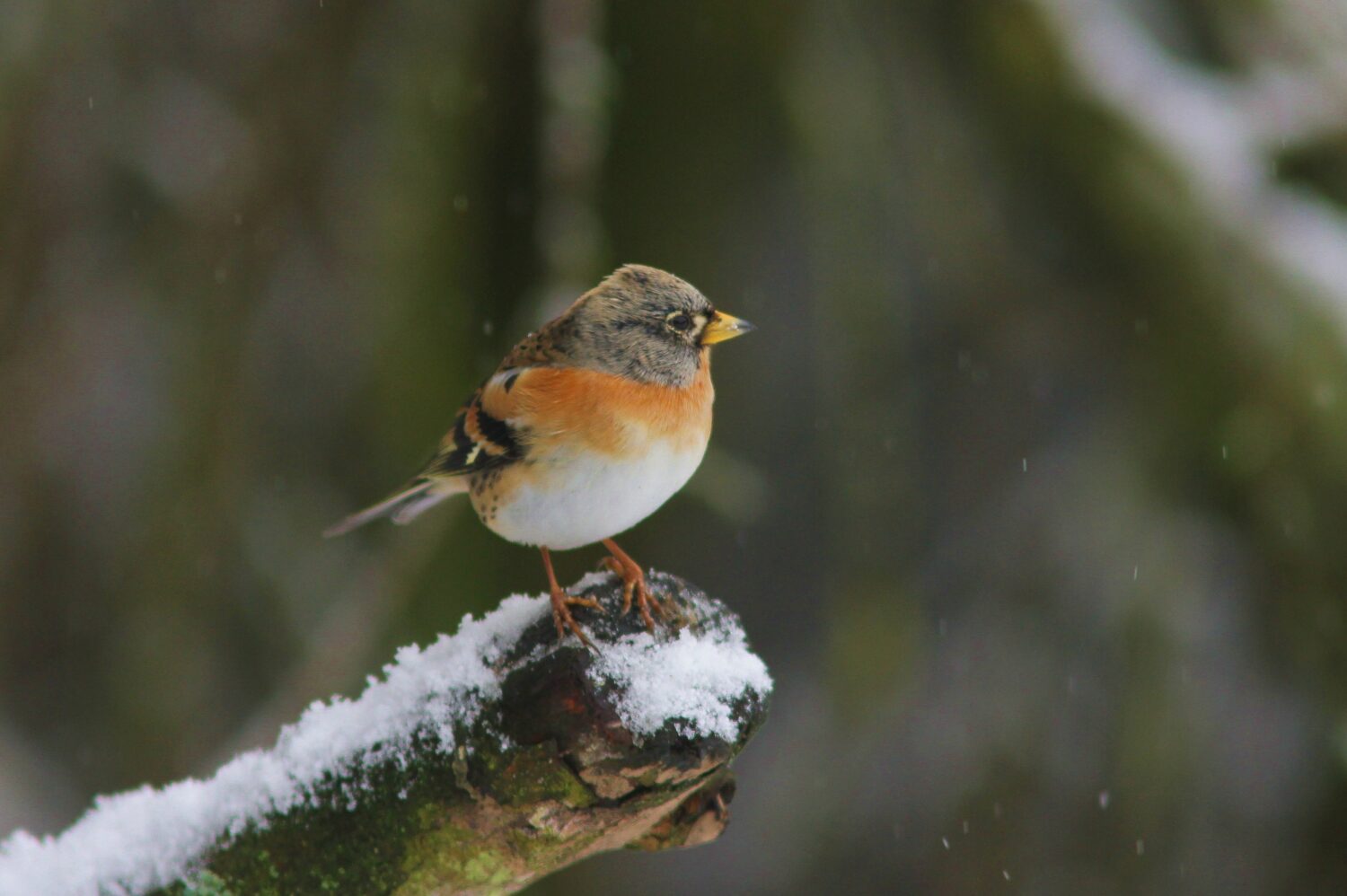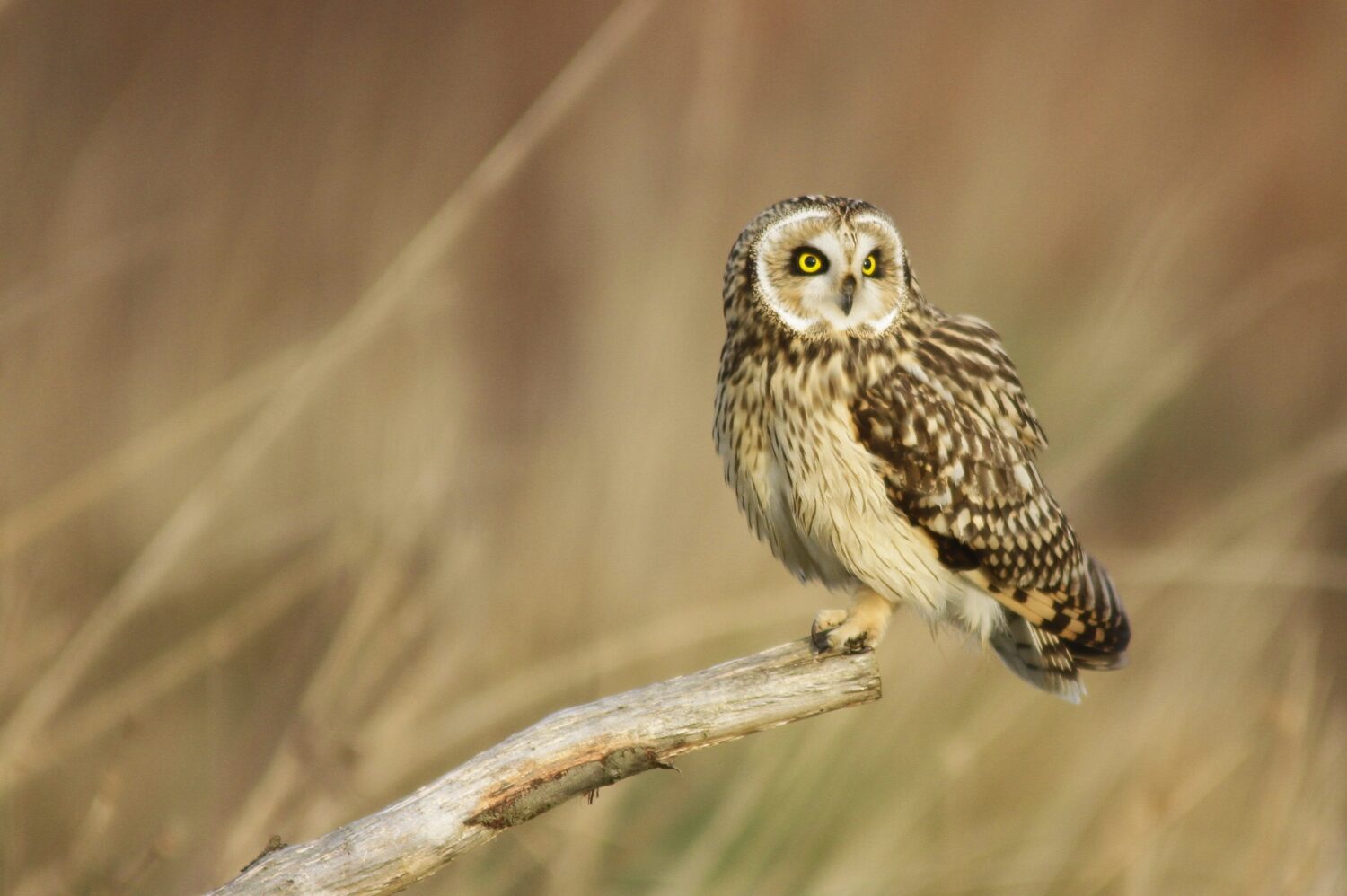 Short-eared Owl
Short-eared Owls start arriving on our shores from Scandinavia in the Autumn and are exciting birds to watch. They are crepuscular owls, which means that they like to hunt at dawn and dusk, but can often be seen hunting in the day in large open areas. Head to open wetlands, and if you are driving keep an eye on fenceposts lining the road, as these can be favoured perches (but make sure you focus on your driving!).
The Short-eared Owl is distinguishable from the similar Long-eared owl by their brilliant yellow eyes, shorter 'ear' tufts, visible while perched, and chest streaking which doesn't reach the bottom of their bellies. In Long-eared owls, this streaking is continuous.
Short-eared Owl ©Edward Appleby
Whooper Swan
For a welcome change from our resident Mute Swans, keep a lookout for overwintering Whooper Swans in fields and wetlands across our region. Pronounced 'Hooper', Whooper Swans, visit us from their subarctic breeding zones in Siberia and Russia to winter and benefit from our slightly milder winters. They are distinguishable from mute swans by their yellow bill with a black tip.
Whooper Swans tend to migrate in large groups and can often be seen from the coast as they arrive in the North East, however, they can also be spotted at several local nature reserves with lakes, as well as some town/city parks if you are lucky!
Whooper Swan ©David Jarema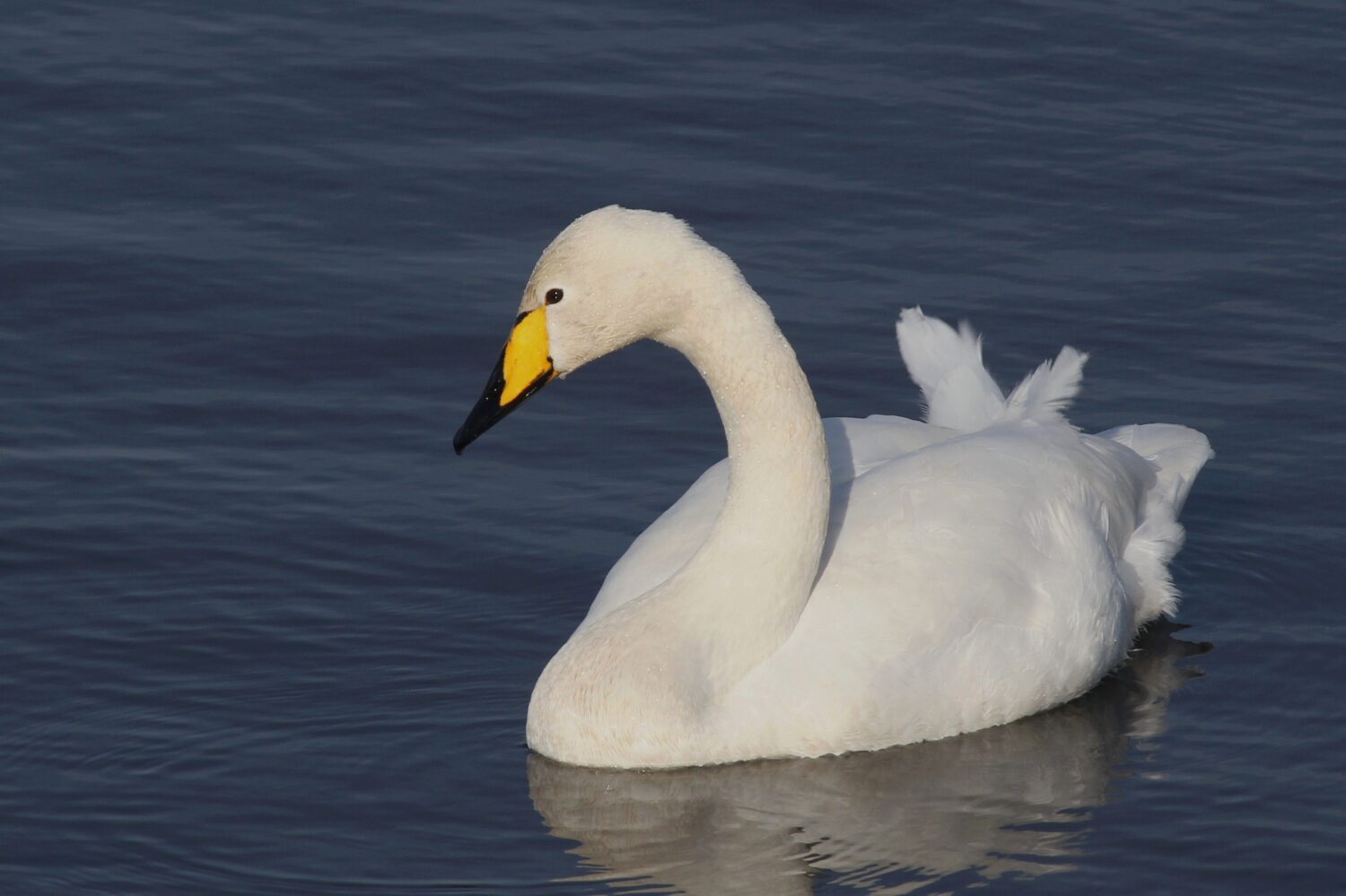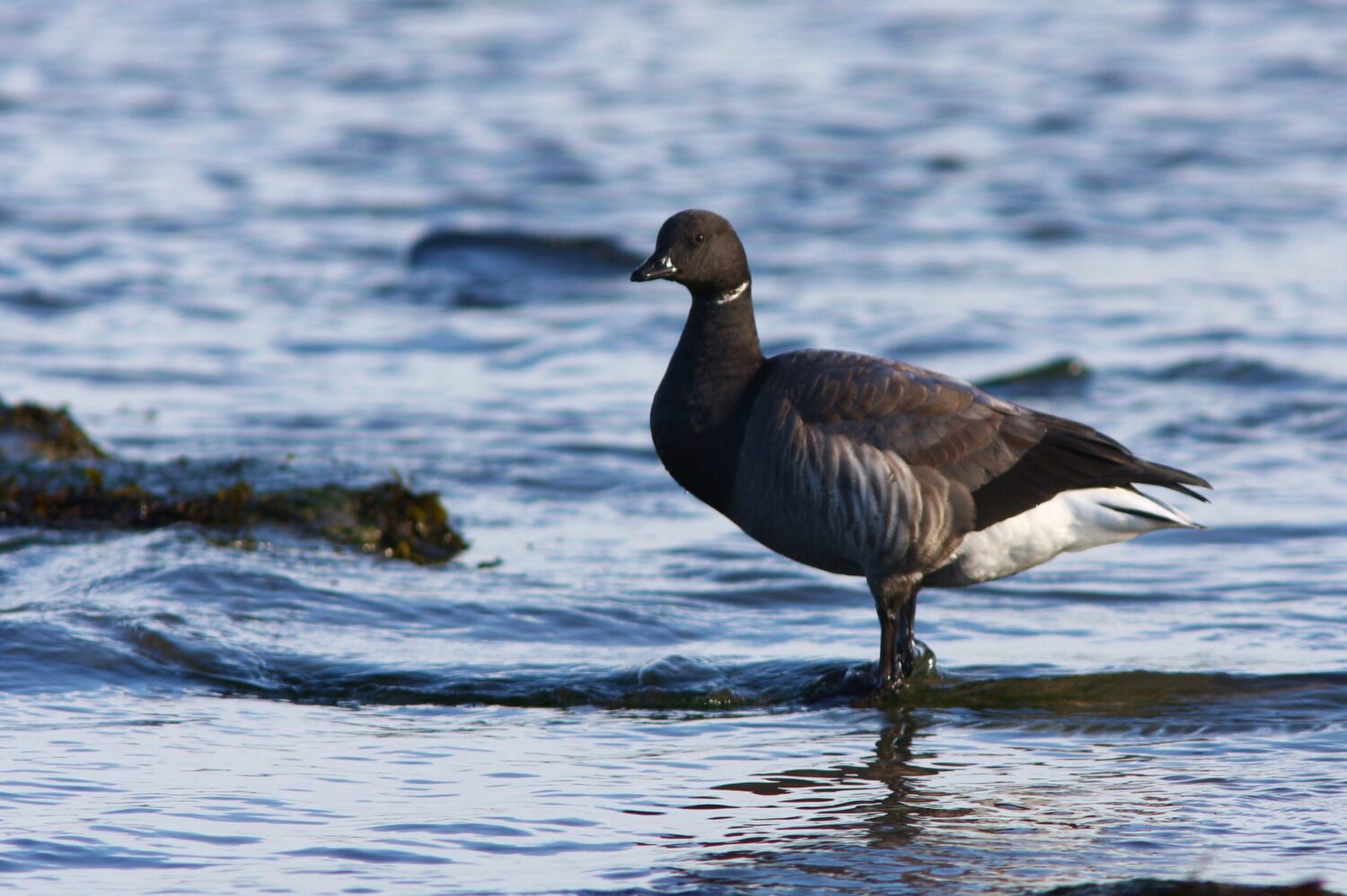 Brent Goose
In Autumn and Winter, the UK is home to three different subspecies of Brent Goose. In the North East, we tend to receive the pale-bellied variant which spends its Summer breeding in Norway and Greenland but joins us for our more temperate Winter. These geese are very small and smart-looking and can be spotted along our coastlines, particularly around areas of salt marsh and mudflat. They are easily distinguishable from other geese by their small size, dark head and neck and white collar. Keep an eye out for these geese on coastal walks this season.
Brent Goose ©Edward Appleby