This is a story of group experience.
The Tuesday Bird group (2019-20) is a mix of experienced and less experienced bird enthusiasts taught by the admirable David Noble Rollin. Lockdown in the UK ended both the indoor and outdoor sessions that had been inspiring the members over the past few months.
Or so it seemed.
Early during the enforced absence, we were invited to maintain contact with our hobby and with one another through the setting up of a WhatsApp group. An inspired suggestion, from one of our members, that we embraced immediately. There were no rules, no hierarchy only enthusiasm, advice, photographs, and local knowledge. Very soon reports were coming in of green woodpeckers in the garden or kites picking up carrion. Long lists of species were arriving from Riding Mill, Iveston, West Duddo and Jesmond Dene. Owls and fluffy ducklings garnered attention as did the strange behaviour of dunnocks and 'bird feather' outlines on patio windows. Quizzes appeared, videos and sound recordings. Butterflies, fish and even seals in the river also got a mention.
As restrictions eased and travel became possible then a small group of five intrepid birders decided to form a little sub-group with a second WhatsApp channel and a commitment to enjoy our hobby with the promise of a coffee and a scone afterwards. Our group consisted of old friends and a new member (me).
Creswell Pond was an early destination. The lake shoreline boasted avocets, lapwing and a variety of gulls, reed warblers feeding their fledgelings and male reed buntings singing avidly. The hides were near empty, and a lack of detailed knowledge did not deter us from attempting identification, all with good humour. Spoonbills were our main goal. And sure enough, following a further short drive they were spotted (with their backs to us) in the distance.
Not to be defeated we travelled between hides looking at spotted orchids and speckled wood butterflies on the way and were rewarded eventually with super views of this surprisingly large bird scooping the water for food. Birders can be a strange lot. And a gaggle of long-lensed and very serious looking chaps staring into a bush allowed me to accidentally capture a photograph of a pied flycatcher (which apparently is quite unusual).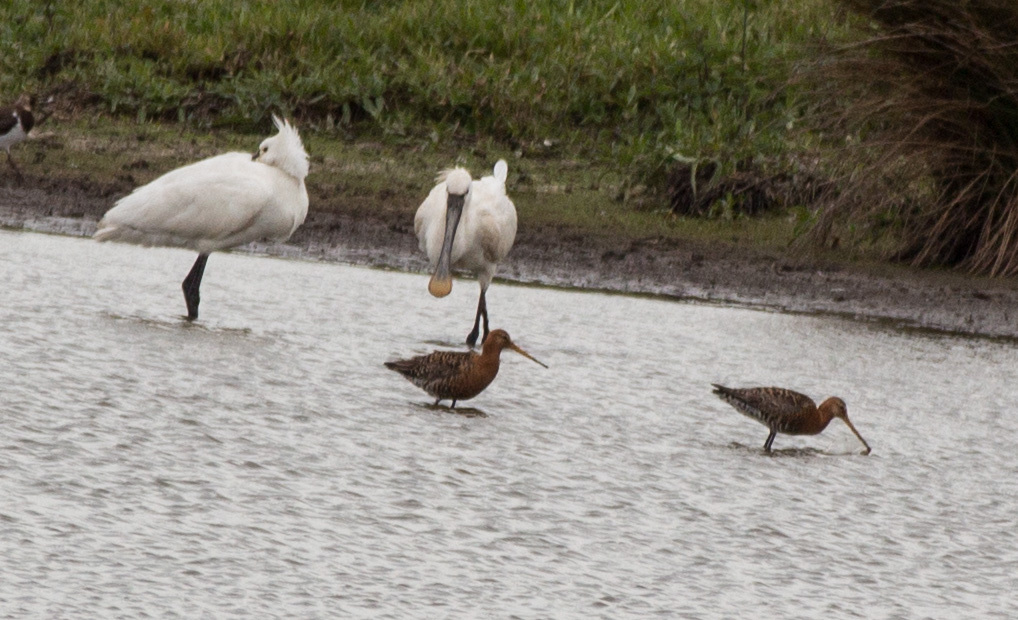 The Drift Cafe, recently opened, supplied the aforementioned well-earned coffee and gigantic cheese scone.
It is a cliché to say it's not the winning but the taking part that's important, but it's true. Sharing tales of everyday encounters whilst traipsing through sandy scrubland broadens your horizons. Even conversation around the mundane, strange-looking blackbirds at home or sparrows feeding their young assume a real importance alongside the more professional ringing exploits of others.
Getting outdoors has many rewards. Tales of daring do, mishaps and general encounters with nature provided a backdrop to the fabulous Northumbrian scenery. Moreover, it emphasised the (NHSN's) ability to connect people with nature. I was surprised that Bird group members had been attending classes for many years and their combined expertise represents what has been called the 'intangible heritage' of a Society like ours.
The photographs were outstanding either taken with professional kit or with mobile phones. Even when we fell out with our technology (taking movies without telling us!) or failed to achieve our aim (we never did see the cuckoos) the sense of accomplishment was still there.
About the author
Mike is a zoologist and educator, born in Yorkshire but studied in Newcastle. He is a long-time member of NHSN and has taught in school, colleges and university. Formerly teaching Biology and Education at Warwick University, he now teaches in the School of Education at Durham.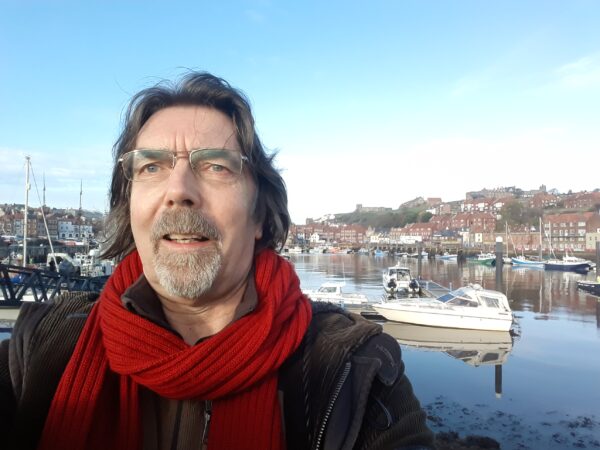 Mike was previously Council member and Entomology section lead for the Society and is currently an interested (though not particularly knowledgeable) member of the Bird group. He has appeared on various Natural History programmes (ITV & BBC) and is a Fellow both of the Royal Society of Biology and the Linnaean Society.
Mike has an 'Evolution' textbook (Cambridge University Press) published this December.