The 'moth table' has been a regular feature of Gosforth Park NR open days in recent years. Families with young children have been particularly drawn (like moths to light), to the pots containing a colourful array of species. The braver ones among them even get to sit a large Hawk-moth on their hand.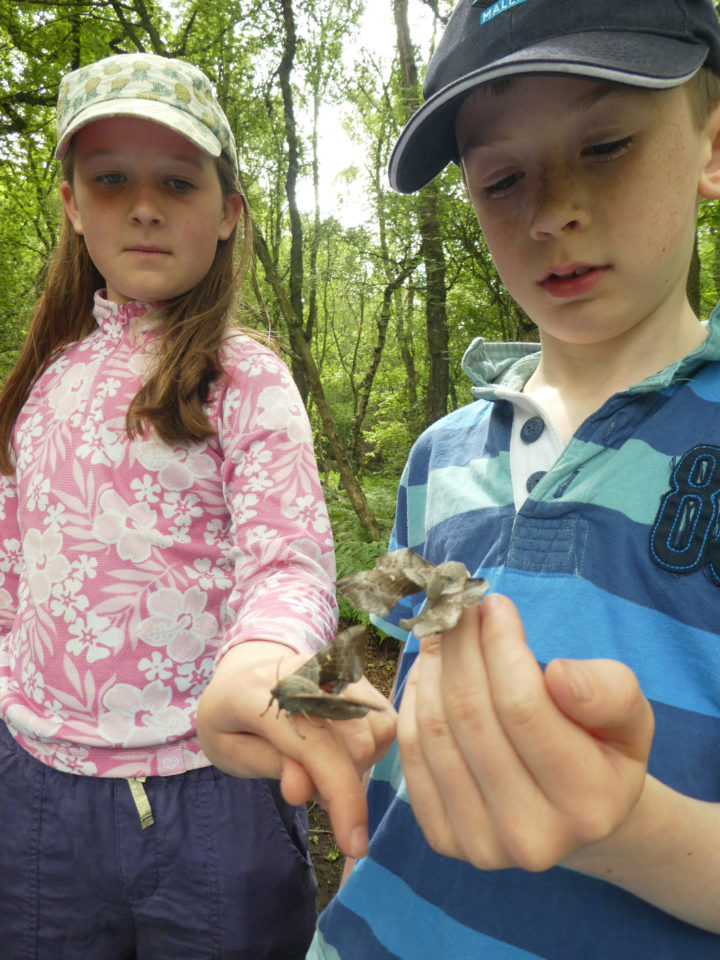 Our warden, Paul Drummond and Trustee and Reserve Committee member, Andy Atkinson cross their fingers in the hope of good trapping weather in the 2 days before the event. Bright, glamorous crowd-pleasers are hoped for and not little brown jobs!
Cooler weather preceded the June open day so numbers were well down and some specimens were not named until the day itself. Therefore it was a big surprise to identify a new Northumberland county record in the modest haul – White-speckled Bagworm (Narycia duplicella), an attractively marked, 6mm long micro moth associated with algae and lichens.
The reserve has a fine track record of county firsts so the newly formed Gosforth Park Moth Group are keen for members to join their ranks and to help find more 'firsts' and rarities and to monitor resident moth populations. With the right conditions, over 100 species can be trapped on the same night.
Members consist of enthusiastic first-timers to experienced trappers with everyone welcome.If you are interested in coming along email Mike Cook who co-ordinates activity at: michael_j_cook@btinternet.com
By Andy Atkinson, Reserve Committee member