Heinz Traut of Red Squirrels Northern England shares an update on the impact of Storn Arwen on the North East's Red Squirrels
Red Squirrel © Alan Charlton
There is no doubt that Storm Arwen will have had an impact on red squirrels and their habitat in the North East and further afield. The devastation from ground and air makes it clear that this was no ordinary storm event. It will be some time before the full impact is quantified or appreciated.
Forest Research produced a preliminary map using earth observation data and applied novel machine learning approaches to estimate the main areas of windblow – this map can be viewed via an interactive map.
Note: Land-managers can verify damage via the Windblow Assessment Forest Hub here) by the 23rd Jan 2022.
Thankfully the storm did not hit when broadleaves were in leaf, or during the red squirrels breeding season, otherwise, the damage could have been far greater. Nevertheless, the storm has resulted in many areas, previously inhabited by colonies for red squirrels, being destroyed.
We have had reports from volunteers in the Northeast that, in some cases, red squirrels have stopped coming to feeders following the storm and that new occurrences of grey squirrels have cropped up. It is very likely that the Storm has caused some disruption to squirrels, especially the use of dreys and access to food caches, causing animals to migrate locally to seek alternative habitat. Red squirrels are amazingly resilient and they will readjust, but the Storm may have upset their regular patterns for a while. They are mobile and can utilise up to eight dreys (nests) across a large area, or build a new drey from scratch within 2 to 5 days, and respond to storms by coming to the ground more often to eat seed/cones from windblown trees.[1]
It is inevitable that the damage will have a knock-on effect on some red squirrels, though will it at a population level? A personal communication from the Forestry Commission suggested that Storm Arwen damage could be as high as 1,700 ha in England (plus a similar area in Scotland), which one could extrapolate to a carrying capacity of 400-600 red squirrels. The UK population is an estimated 287,000 – including 29,500 in England. The impact on reds, although devastating at a local scale, is therefore likely not to be detrimental to the population as a whole.
Please visit https://rsne.org/spring-monitoring-programme/ for a comprehensive report on the distribution of reds in the north of England.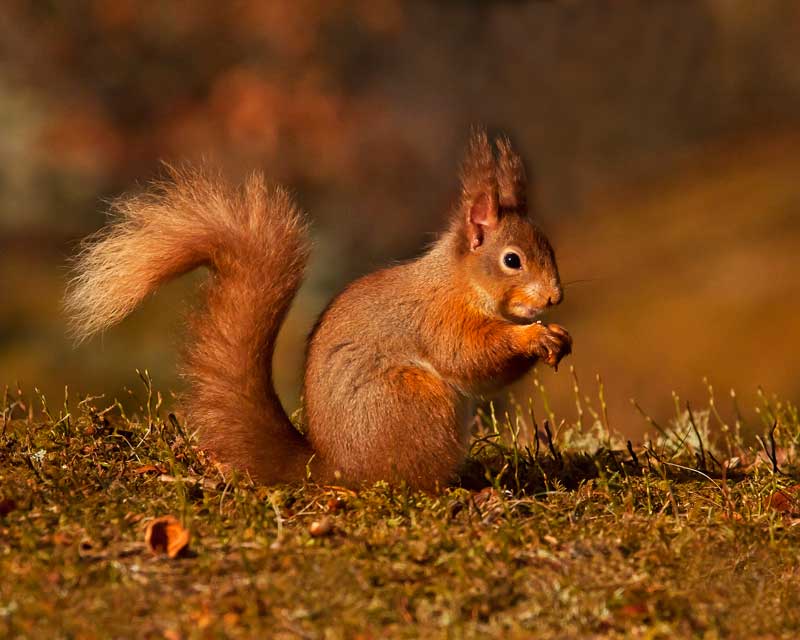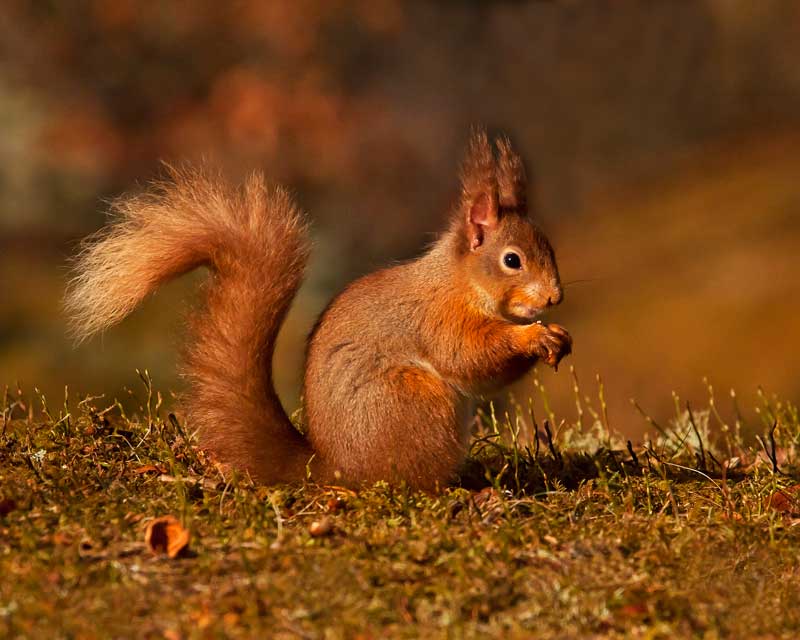 [1] https://zslpublications.onlinelibrary.wiley.com/doi/abs/10.1111/j.1469-7998.1986.tb03566.x