Early wildflowers herald the arrival of spring. In this blog, explore five wildflowers likely to be encountered in green spaces near you this season.
Bluebell Wood © Mike Reid
Lesser Celandine
This bright glossy yellow flower can be found in woodlands, parks, and verges across the North East. From afar you may mistake it for a buttercup, and indeed, they are part of the same plant family. However, the Lesser Celandine sports up to 12 petals which are longer and thinner than that of the buttercup. The flowers are larger too. The leaves of the Lesser Celandine are heart-shaped and some may even have some light silvery mottling to them.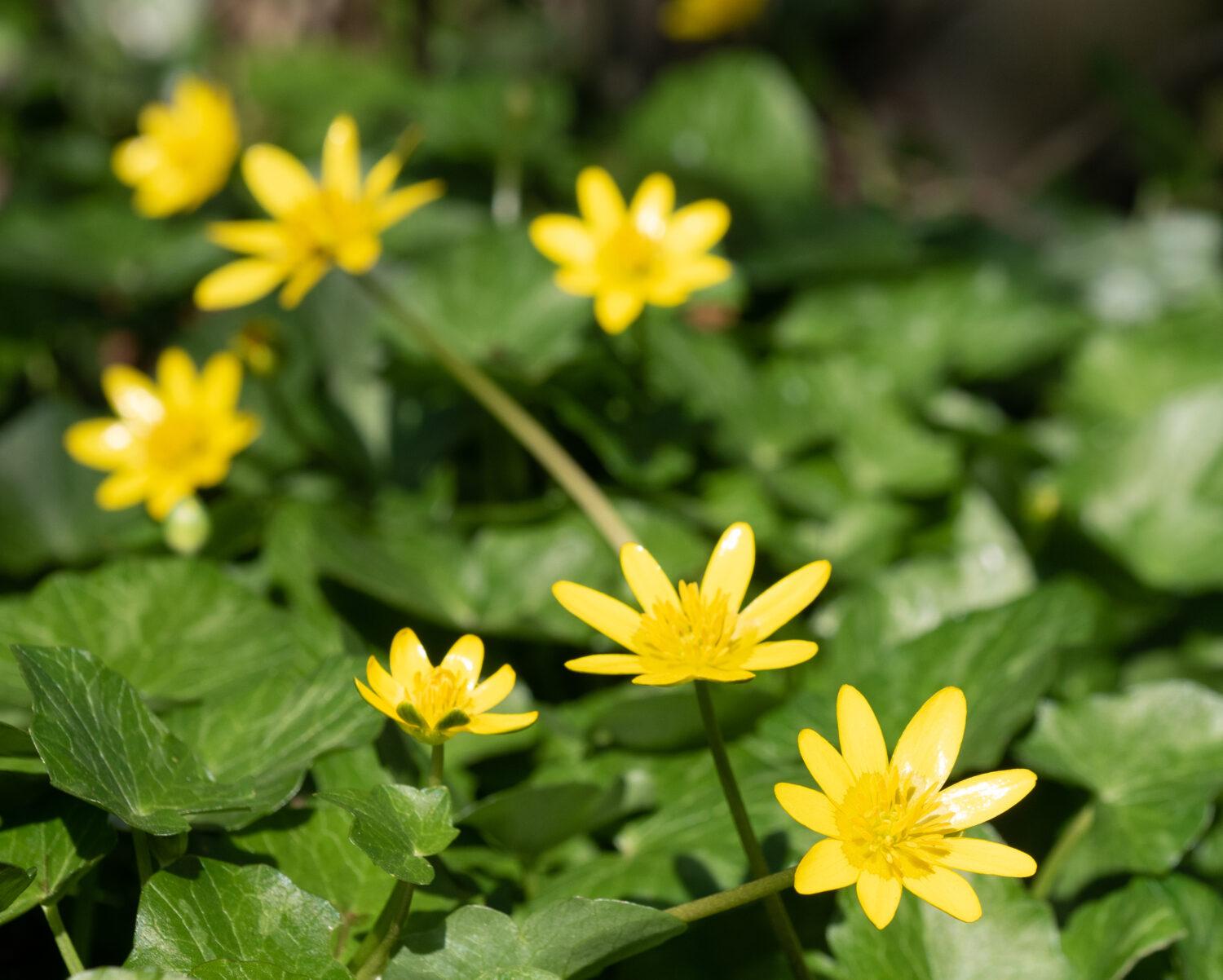 Colt's-foot
Another yellow flower that you may encounter this spring is Colt's-foot. It can be found on disturbed ground, close to streams, and within urban landscapes. Held above ground by a long scaly stem, the flower head resembles the sun radiating rays of sunlight. An interesting fact about Colt's-foot is that its large, flat, and broad leaves do not appear until after the flowers have gone over, making this a very distinctive plant that seemingly appears from bare ground without leaves.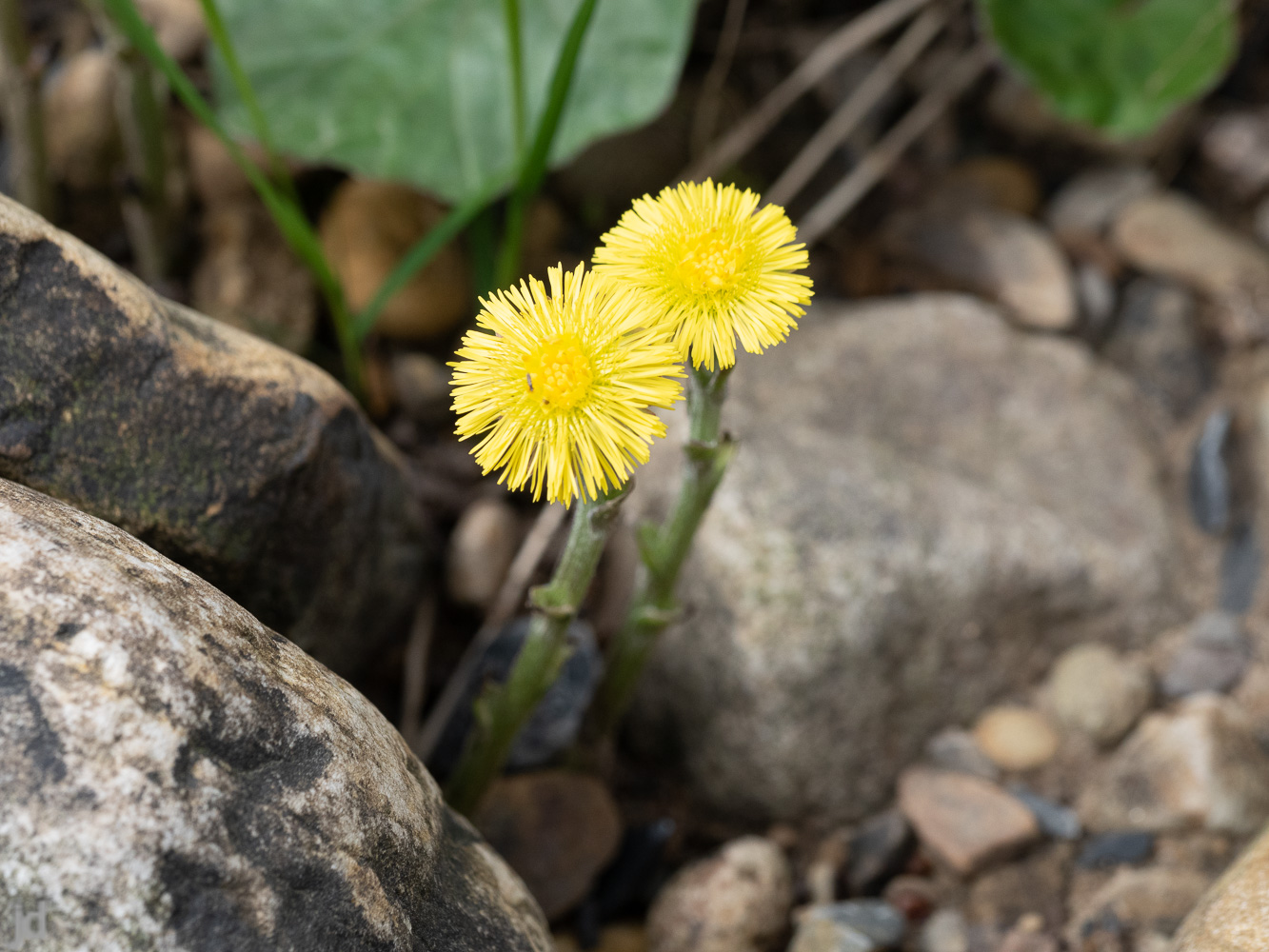 Wood Anemone
Spotted a large, white flower on your latest woodland walk? If so, it is likely that you have encountered Wood Anemone. They are characterised by five white, sometimes pinkish sepals, which you might mistake for petals – Wood Anemones don't actually have petals. These plants are usually an indication that you are within an ancient woodland, as the plants do not spread quickly at all, relying on runners since they do not produce many viable seeds. This means if you find them growing in large numbers, you can expect that population to have been there for many years.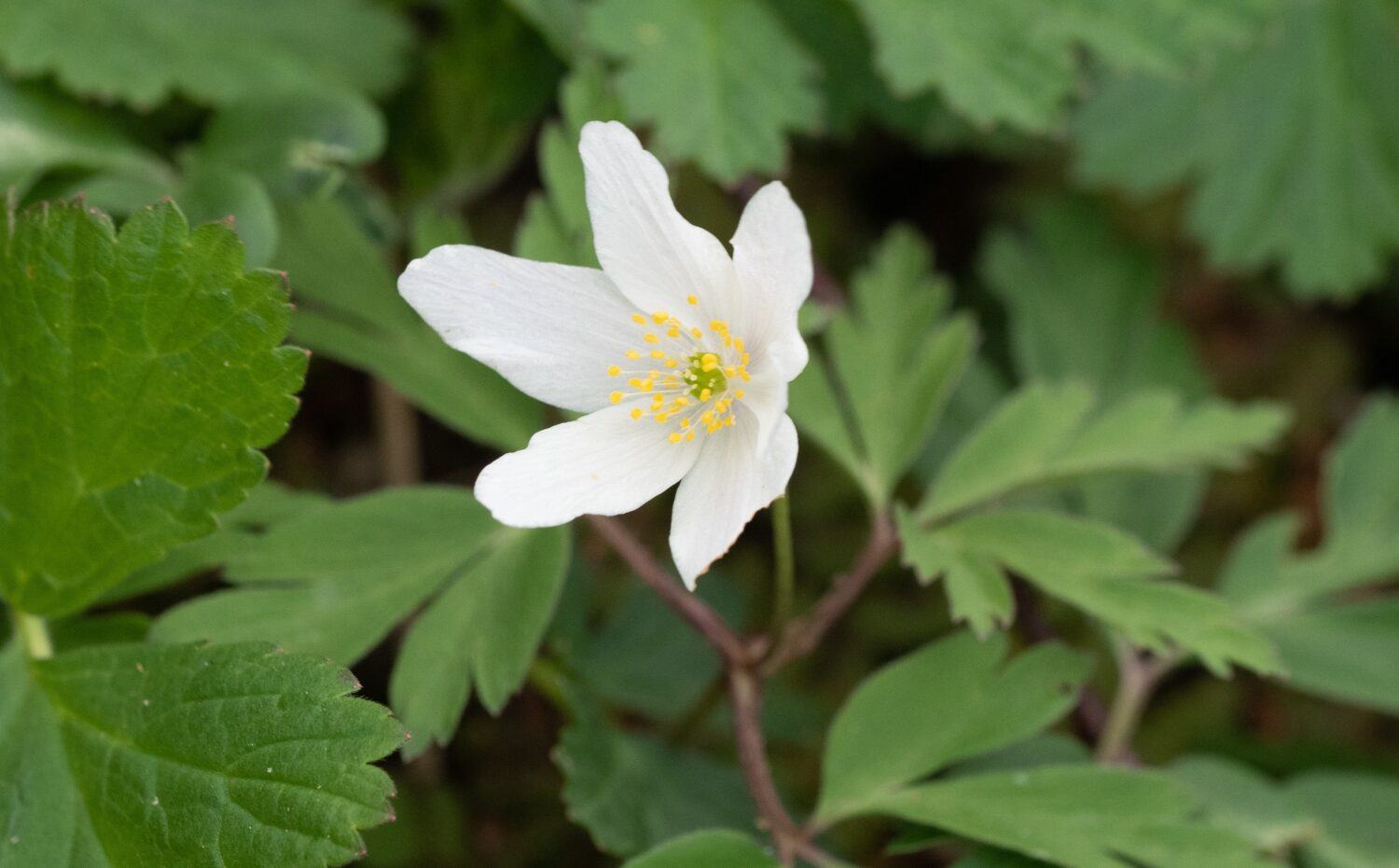 Wild Garlic
The next wildflower is one for all the senses – sight, smell, taste, and touch. You will probably first notice Wild Garlic by its aromatic smell from which its English name is derived. Wild Garlic can be found in woodlands, slopes, and verges. Its white star-shaped flowers are held in a rounded cluster atop a stem. It has many strap-like leaves which cover the floor of woodland and slopes in spring.
Its leaves and flowers can both be foraged for cooking; a homemade Wild Garlic pesto is particularly scrumptious. However, we would encourage you to follow the forager's code and only pick what you need. Please leave some for others and so to not damage the local population.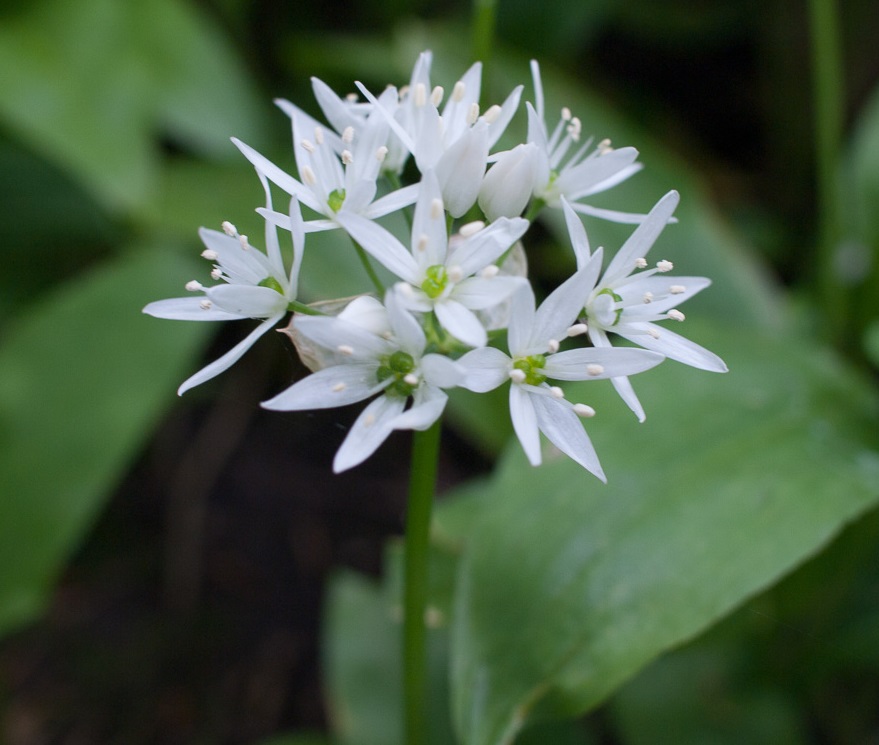 English Bluebell
A classic herald of spring is the English Bluebell which can cover woodland floors with its blue-purple bell-like flowers that droop down along a flower spike. The tips of their petals also curve backwards, giving an elegant look to the flowers. The leaves of the English Bluebells are narrow strap like, coming to a point at the end.
Did you know that the English Bluebell is threatened by the non-native Spanish Bluebell which can hybridise with the native species?