We spent last weekend on the sunny St. Mary's Island in Whitley Bay, well known for its rich wildlife. We were excited to set up amongst the starlings and seals for the Conservation Festival, the first since 2020. NHSN's fabulous Education Ranger, Helen Raffle and I were there amongst other local organisations and charities.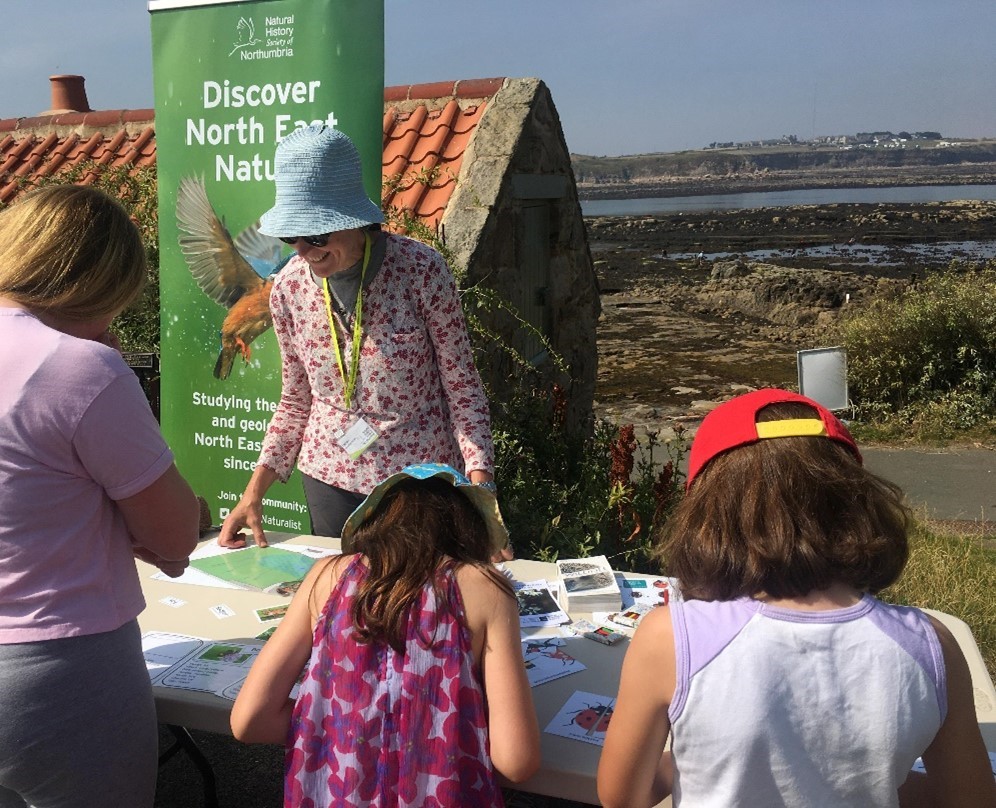 The Island itself was especially appropriate to host this event, being a North East Local Nature Reserve and Site of Special Scientific Interest (SSSI). An array of stalls were found in front of the Island lighthouse, which passers-by drifted between, including children excitedly collecting stickers from each stall. Many families and groups were pleasantly surprised by the festival, originally crossing the causeway to see the lighthouse and spot seals, while some made the visit just for the event itself. The event organiser suggested an estimate of footfall being 2,650 over the weekend.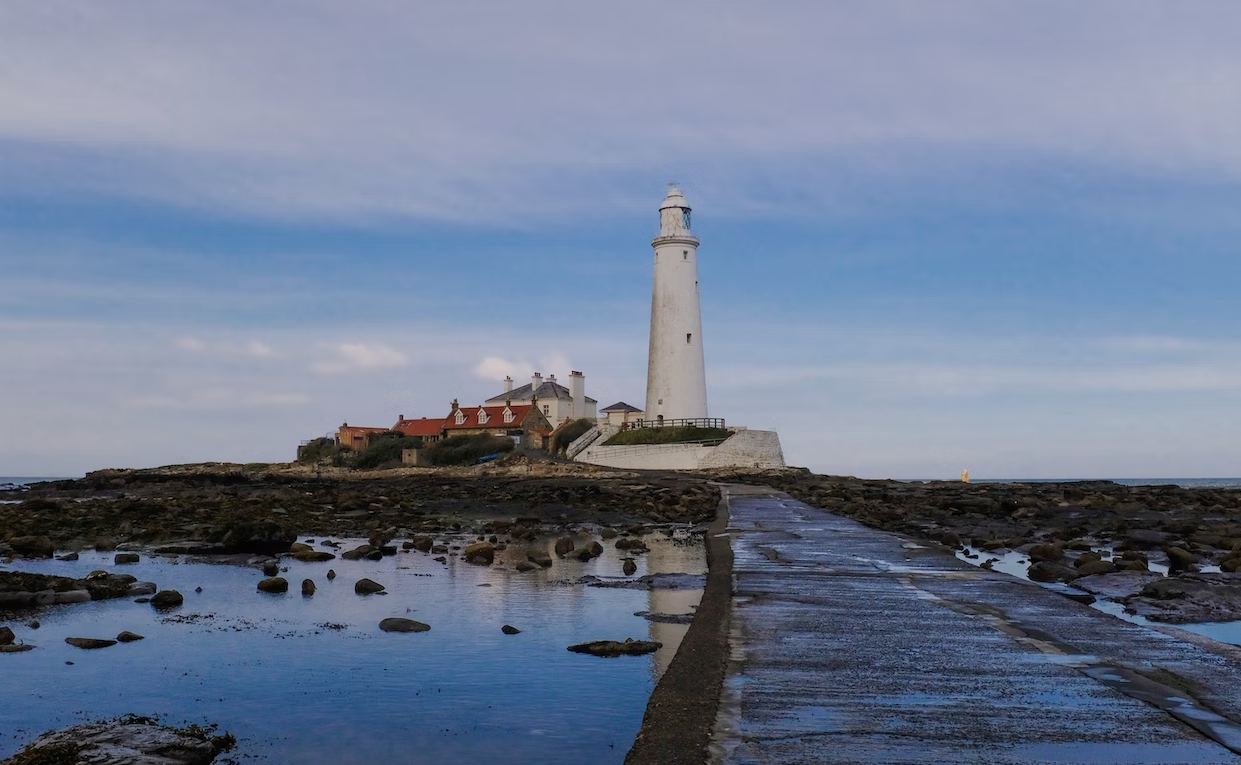 Chattering starlings accompanied our presence over the two days, along with a visiting Sparrowhawk on the Sunday – much to the starlings' dismay.
Our stall showcased NHSN links with the Great North Museum: Hancock and of course, Gosforth Nature Reserve. We both discovered many local people weren't aware of the reserve's existence, excited to have a new place to pay a visit and experience nature. The most popular section of our stall were the children's activities. These included a Top Trumps style game, a ladybird and bee match-up and ladybird colouring cards. Many children and families thoroughly enjoyed these, while also learning about our citizen science projects: the North East Bee Hunt and the North East Ladybird Spot. They were also informed about iNaturalist and iRecord by our stall neighbours, ERIC North East and families were very excited to identify ladybirds, bees and other wildlife in their garden.
This festival celebrated the local organisations who help protect and conserve the local wildlife. And it was a wonderful opportunity to work towards engaging and inspiring many children. It brought together like-minded people with the same passion for preserving nature. It was a wonderful weekend to be a part of and I hope to see these new faces soon, taking part in the many things the NHSN has to offer (perhaps at our next open day on the 27 August – find out more here!).