The landscapes of the North East inspired local naturalist, Mary Jane Hancock. Find out about how she connected with nature through her illustrations
Watercolour of Tynemouth by Mary Jane Hancock, painted around 1850
Though we don't know a lot about the life of artist and naturalist, Mary Jane Hancock, we can say for certain that she had a lifelong connection with Tynemouth, on the North East coast of England. With her brothers, John and Albany, Mary spent childhood summers at Tynemouth, wandering'the banks and sandhills for insects and plants…' (Men of Mark 'Twixt Tyne and Tweed by Richard Welford). As an adult, she revisited Tynemouth many times to paint its sweeping beaches and rugged coastlines. Among the collection of over 70 paintings by Mary that we hold in the North East Nature Archive, Tynemouth is featured more than any other place.
Mary was one of many 19th century naturalists, writers, and artists who were captivated by Tynemouth's nature and scenery. Thomas Bewick and his family had been regular visitors. American artist Winslow Homer would paint there when living in neighbouring Cullercoats. Both Charles Dickens and Lewis Carroll visited and wrote about Tynemouth (Carroll even photographed it for an article).
Throughout Mary's lifetime, Tynemouth was undergoing rapid change, growing from a coastal village to a seaside town, with a school (built in 1865) and a grand new train station (built in 1882). As a child, Mary and her family would have travelled from their home in Newcastle by stagecoach, carriage, or ferry. When the first trainline to Tynemouth opened in 1846, travel became a lot quicker and easier, turning Tynemouth into an active seaside resort.
Probably painted around the mid-19th century, Mary's painting captures, some of the natural beauty of this stretch of Northumbrian coast as well as the popularity of resorts like Tynemouth and the timeless draw of the sea. Mobile beach huts (known as 'bathing machines') stand on the beach, while sand and sea are dotted with animated human figures in bathing suits and caps.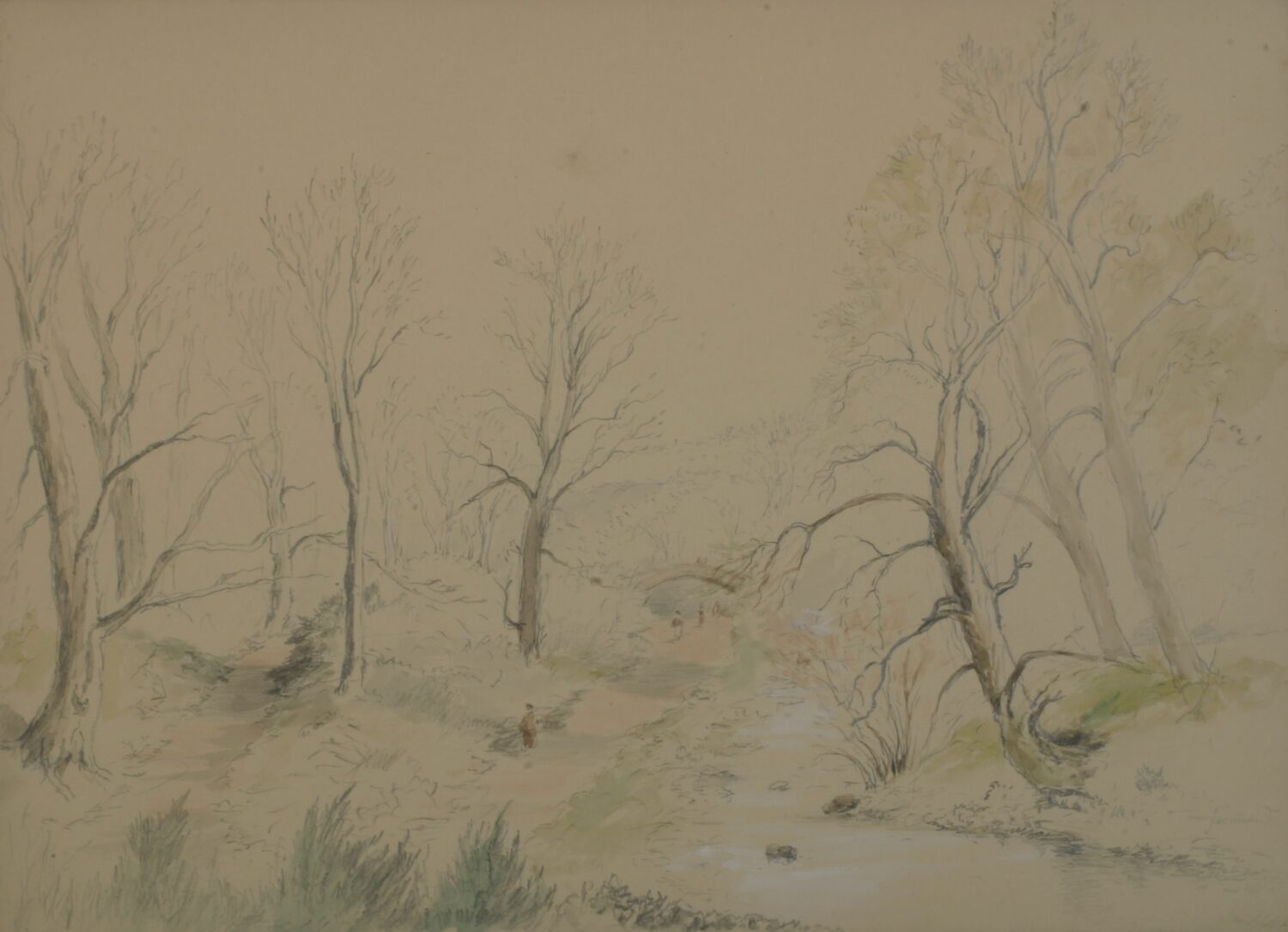 While undoubtedly a naturalist at heart and with a keen eye for capturing nature's many forms, human figures often feature in Mary's paintings. From distant bathers dotting the Tynemouth seafront to solitary figures strolling through Jesmond Dene, people can often be found somewhere in her landscapes.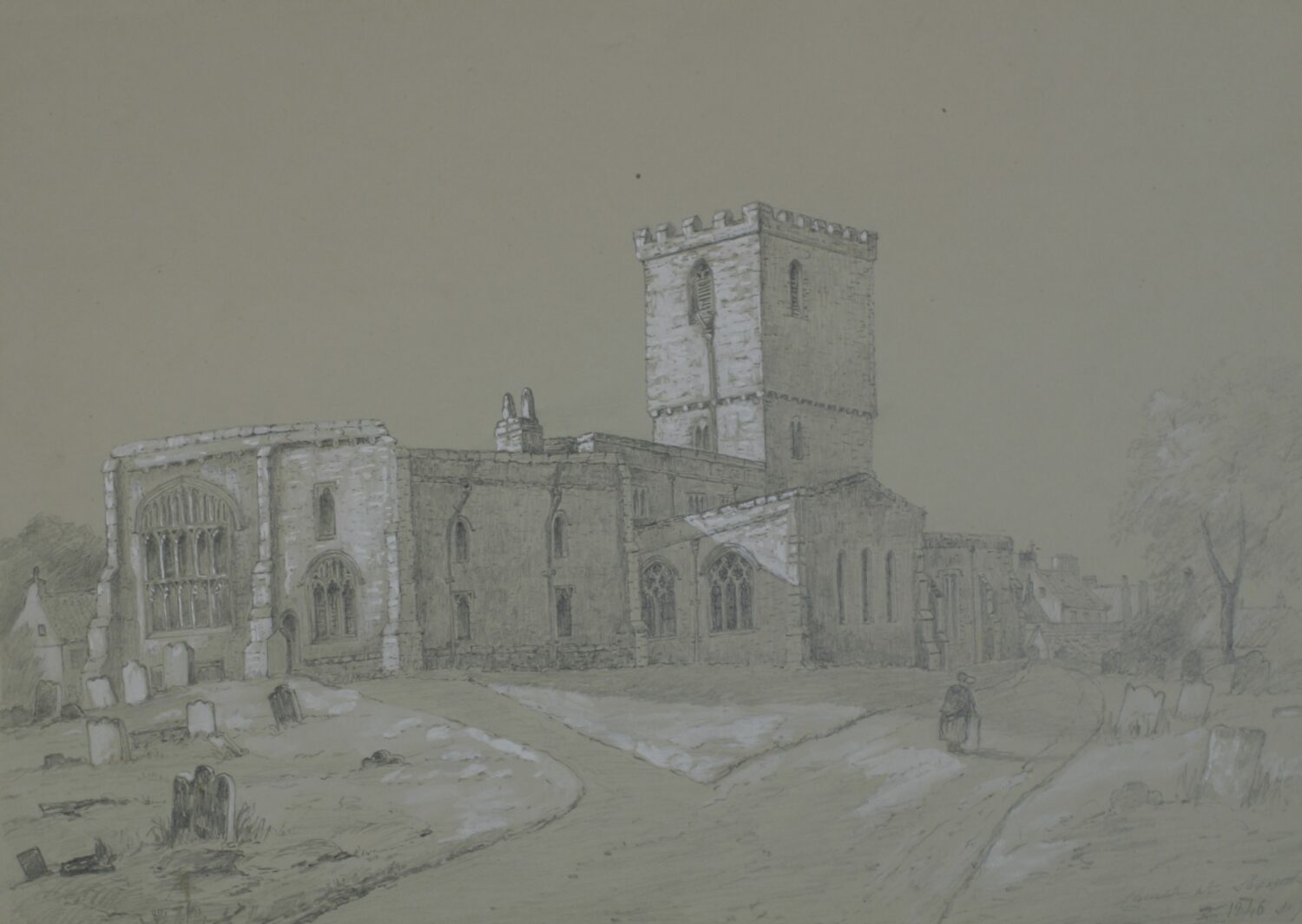 Mary's collection of paintings gives a vivid insight into one woman's connection with the natural world around her. It also provides a unique record of the ways that people and communities have interacted with the natural places of the North East.
Mary's paintings are part of NHSN's North East Nature Archive – a rich and unique collection of papers, images and artwork that document the natural environment of the North East of England, and people's connections to it, over the last 200 years. Held at Great North Museum: Hancock, the North East Nature Archive is testament to the joy, meaning and reflection that people have found in the natural environment of the region.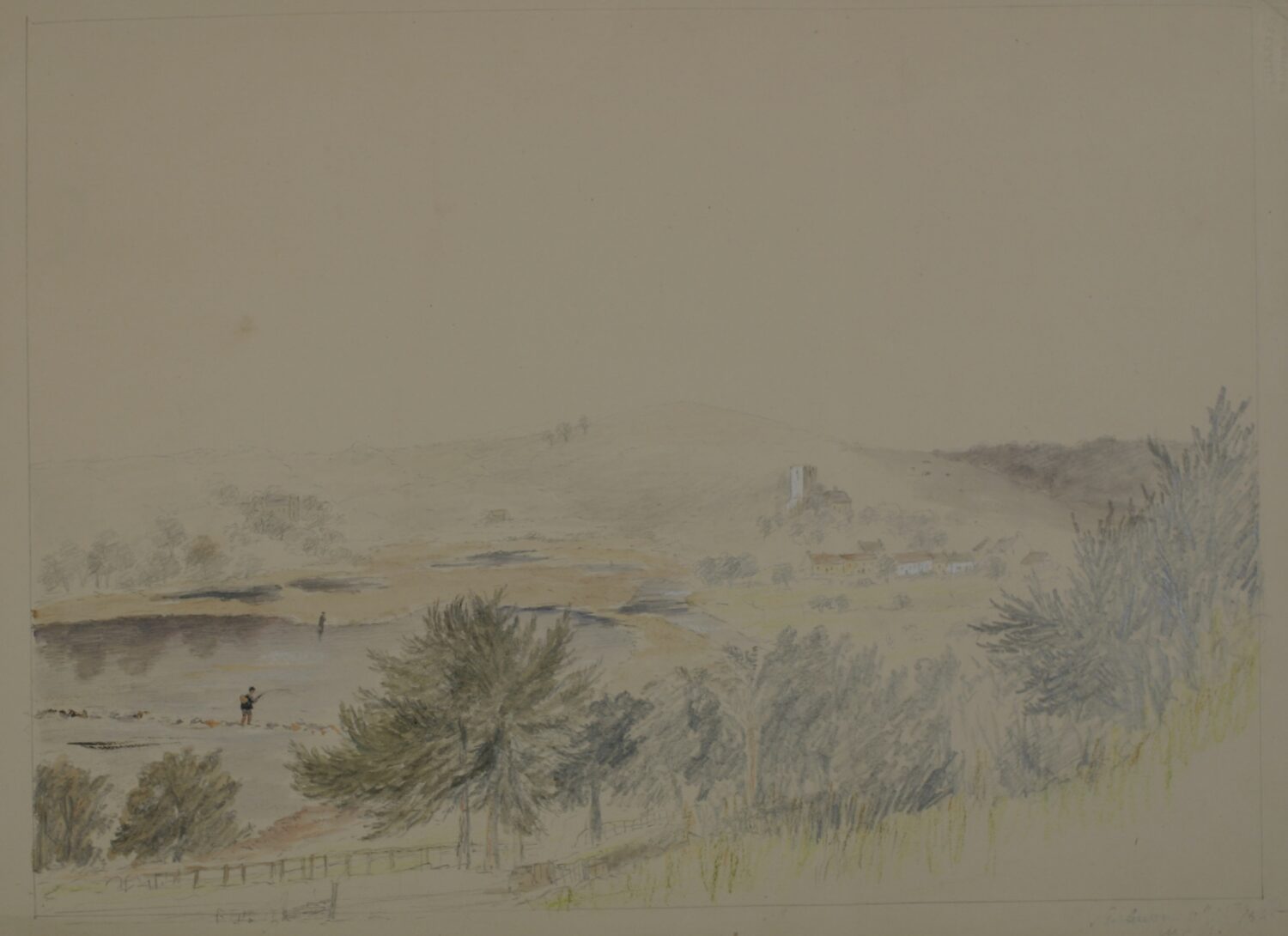 Nature's Cure in Times of Need aims to grow this incredible archive by collecting and preserving the connections that people and communities across the North East have with nature today. We're working to build a new collection of stories, pictures and recordings, that can help us explore the meaning, memory and feeling we attach to the natural world around us.
Whatever your story of your connection with nature and however you want to tell it, share it with us at nhsn.org.uk/share-your-story. Your story will be preserved for future generations and could inspire others to connect with and help protect nature in the North East.