Margaret Bradshaw is an experienced botanist, who spent most of her life working on the conservation of Teesdale's flora. She recently published the following field guide documenting the plants of the region.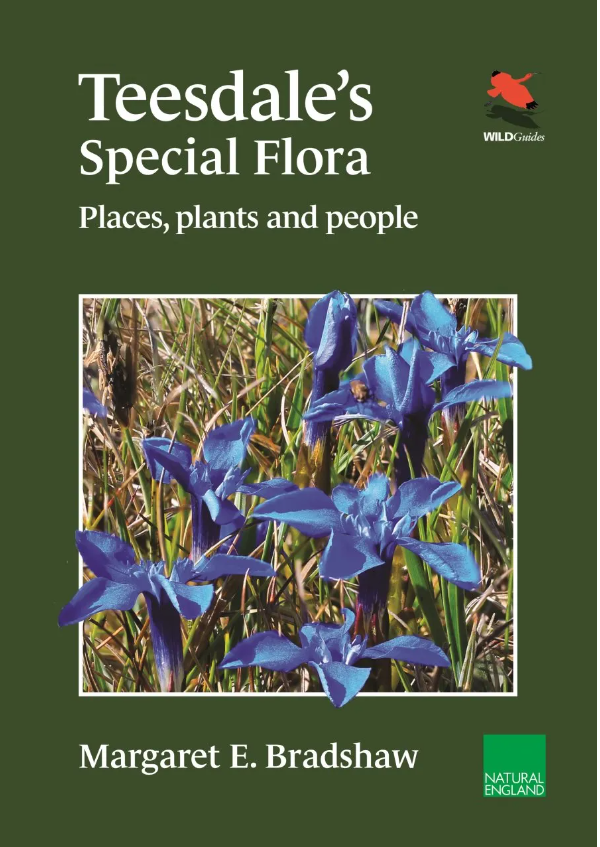 Margaret E. Bradshaw is a leading expect on the unique botany of Teesdale. She has been studying the plants of the area around the Upper River Tees since the 1950s and continues to teach people about the biodiversity of the area, and the importance of protecting it against various challenges such as climate change. In her new book, Teesdale's Special Flora: Places, plants and people, Bradshaw takes a detailed examination at the botany and geology of the Upper Teesdale area and also provides a field guide about the wealth of rare and unusual plants that can be found in the area.
Upper Teesdale is home to a unique collection of rare plants known as the Teesdale Assemblage. Several of these plants have very small ranges. The area marks the northern edge of the range of some plants, such as the yellow flowered horseshoe vetch which is found on Cronkley Fell and which was considered to be extinct until it was rediscovered in 1972. Likewise, it lies on or close to the southern edge of the range for plants such as the Dwarf Birch, a deciduous shrub that is protected from the grazing of sheep by wire cages. The Teesdale Sandwort and Spring Gentian are only found in the UK at this location, while one subspecies of Hoary Rock-rose (Helianthemun oelandicum ssp. levigatum) is only found on Cronkley Fell. It is not found anywhere else in the world.
Upper Teesdale, which is probably most famous for the High Force waterfall, contains several different kinds of habitat, including exposed highlands, marshes and inland cliffs. Many of the plants growing in the area are thought to be representative of Britain's wider fauna at the end of the last ice age (more than 10,000 years ago) which have been able to survive in this location even while their larger national range has been fragmented and reduced due to warming weather. Bradshaw's book is therefore an important and beautifully illustrated description of a unique botanical "lost world", a discussion about her personal history with the area and its significance within the wider field of botany, and a heartfelt emphasis on the importance of biodiversity conservation in Upper Teesdale.