Nick Wilson-Smith shares news of an exciting new project taking place at the National Trust's stunning Gibside property.
Elephant Hawk Moth © Nick Wilson-Smith
After a year-long delay due to the pandemic, we are very pleased to announce that our long-planned project – The Power of Bugs, is now finally underway. Its main aim being to inspire both wonder and respect for invertebrates and their specific habitats.
Gibside National Trust is a 295ha site consisting of approximately 90ha of SSSI designation alongside several areas of priority habitat, which includes a stretch of the river Derwent, ponds, parkland, mixed broadleaved and plantation woodland, lowland heath and meadows. Specialist ecologists have been brought on board to survey Gibside's habitat areas for invertebrate populations and to identify any rare or significant species. Our last biological evaluation took place in 1999 and we are hoping the results of our new surveys bring us similar results, in discovering local rarities such as the English Chrysalis Snail (Leiostyla anglica), the solitary Southern Bronze Furrow Bee (Halictus confusus) and the Hairy Fungus Beetle (Pseudotriphyllus suturalis).
Part of the project funding will be used for visitor and volunteer engagement. Topping our list will be the development of interactive interpretation, sharing the fascinating world of invertebrates with our visitors around the site, as well as in our soon-to-be revamped wildlife information room at the Gibside stables. Here, we are also planning to set up a 'bug lab'. The goal being to encourage pre-school children to explore and discover more about the fascinating world of bugs – many of which live right on their doorsteps. We have begun inviting local artists and craftspeople to run workshops later this year focussing on interpreting the beauty of invertebrates through their own art.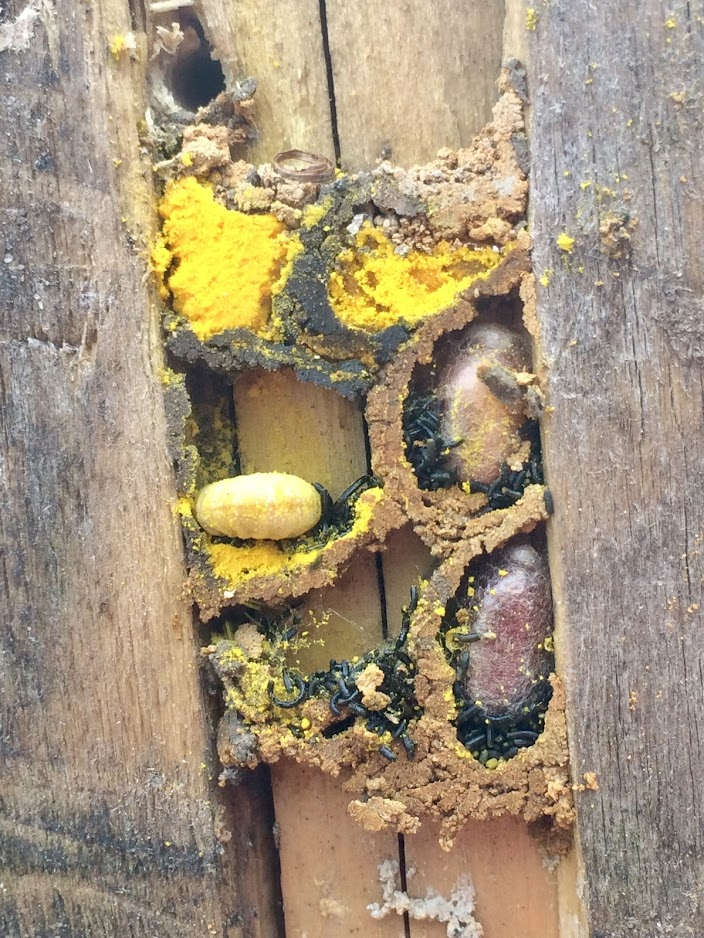 Once the entomologists have completed the survey work, they will be recommending actions to management to further improve habitats for invertebrate numbers and diversity, so that the initial work of the project can continue for years to come and be used as a foundation for future conservation planning. Any further workstreams that follow on from the project will be carried out by the rangers, with the help of our conservation volunteers. Through the work of The Power of Bugs, we hope to give volunteers the skills required to be able to identify invertebrates, so that we can work closely together to continue recording our local findings upon completion of the project. A big part of achieving this will come from teaming up with local organisations like NHSN, and from the active promotion of North East citizen science schemes, encouraging anyone and everyone to get involved.
Whilst the Power of Bugs project is being led by our conservation team, the whole site is coming together to make this a success. Our surveys have begun and plans for visitor engagement are in full flow. It is certainly an exciting time to be at Gibside! We are determined to not only showcase these wonderful creatures for what they are, but also break down any negative social perceptions, whilst simultaneously increasing our own understanding of them and the pivotal role that they play in our future.
You can expect an update from us later in the year, as the survey findings begin to roll in and we develop a better idea of the curiosities residing with us throughout the Gibside estate. To find out more about the project, please email gibsiderangers@nationaltrust.org.uk.