Tyne Kittiwakes
Newcastle is home to the world's most inland colony of breeding Kittiwakes, monitored annually by local ornithologist, Dan Turner.
A unique wildlife spectacle
Since the 1960s, the River Tyne has supported the most inland breeding colony of kittiwakes in the world. Each spring, these pelagic gulls return to the Newcastle-Gateshead Quayside where they nest on buildings and structures, including the Tyne Bridge. The kittiwakes are now part of this iconic cityscape and a tourist attraction in their own right, enchanting not only naturalists but local people too,
A local ornithologist and NHSN member, Daniel Turner, has been monitoring the Tyne kittiwakes since 1994 during which time a great increase in their numbers at Newcastle-Gateshead Quayside has been recorded. This is incredible, not just because of the special place these birds have chosen to nest, but in light of the significant reductions in kittiwake populations elsewhere.
Why are Newcastle's Kittiwakes important?
Globally, kittiwakes are thought to have declined by around 40% since the 1970s and were added to the Birds of Conservation Concern Red List in 2015. This was followed by the species being uplisted from Least Concern to Vulnerable in 2017. In the UK, kittiwake numbers have plummeted, particularly in Orkney and Shetland where breeding birds have declined by 87% since 2000.
Contrary to declines elsewhere in the UK, Newcastle's Kittiwakes are thriving with increasing numbers observed by local ornithologists each year. This means that not only are the Tyne kittiwakes a much-loved part of life in the city but an important colony worthy of protection.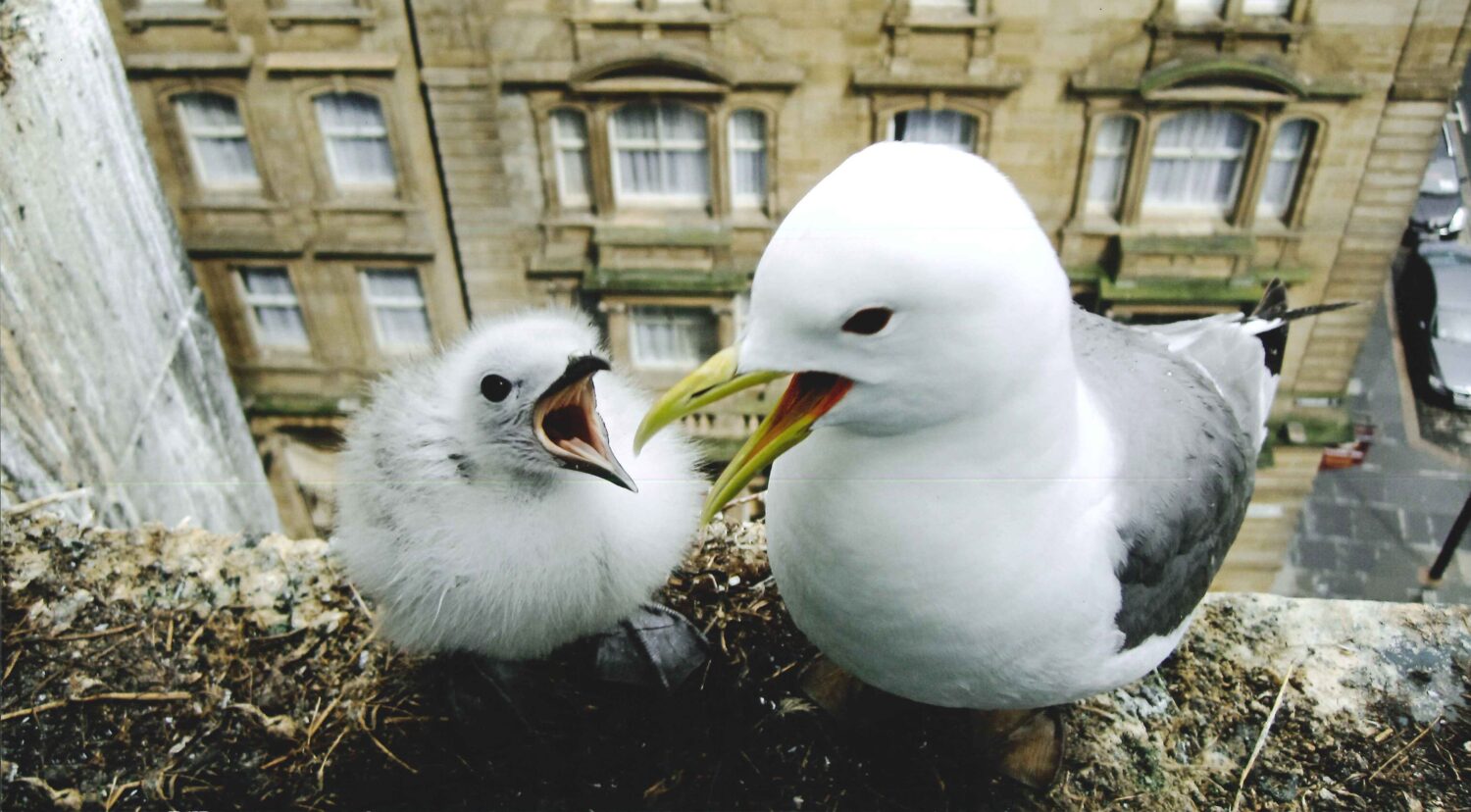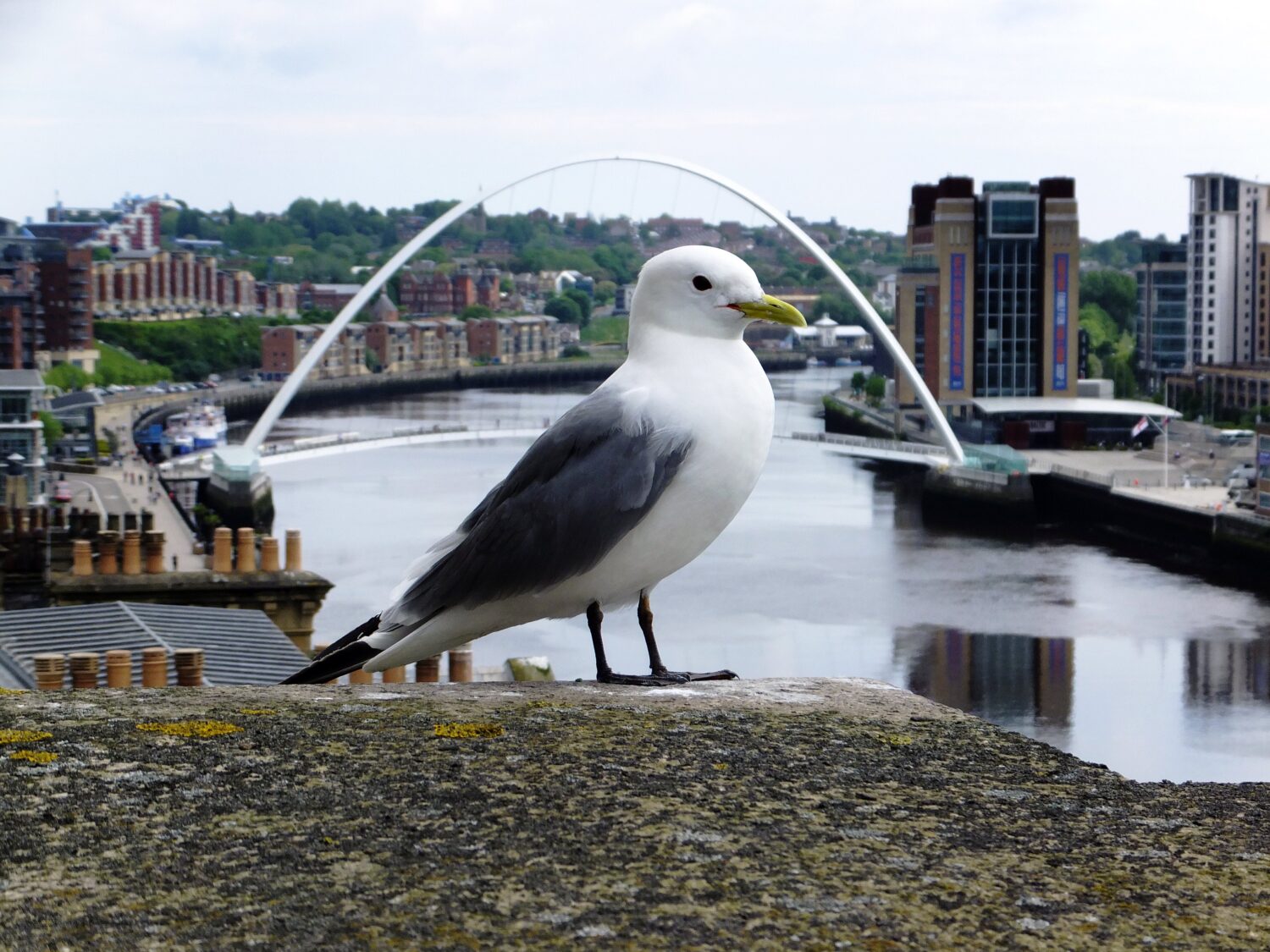 Kittiwake population data
See these links for recent and historic population data on Tyneside's urban kittiwakes.
Kittiwakes on the Tyne, 1994-2019
Since the early 1990s, local ornithologist, Daniel Turner, has monitored Newcastle and Gateshead's Tyne Kittiwakes.
Recording the highs and lows, successes and failures of the colony, an overview of Dan's research was shared in a recent edition of Northumberland Coastal Wildlife.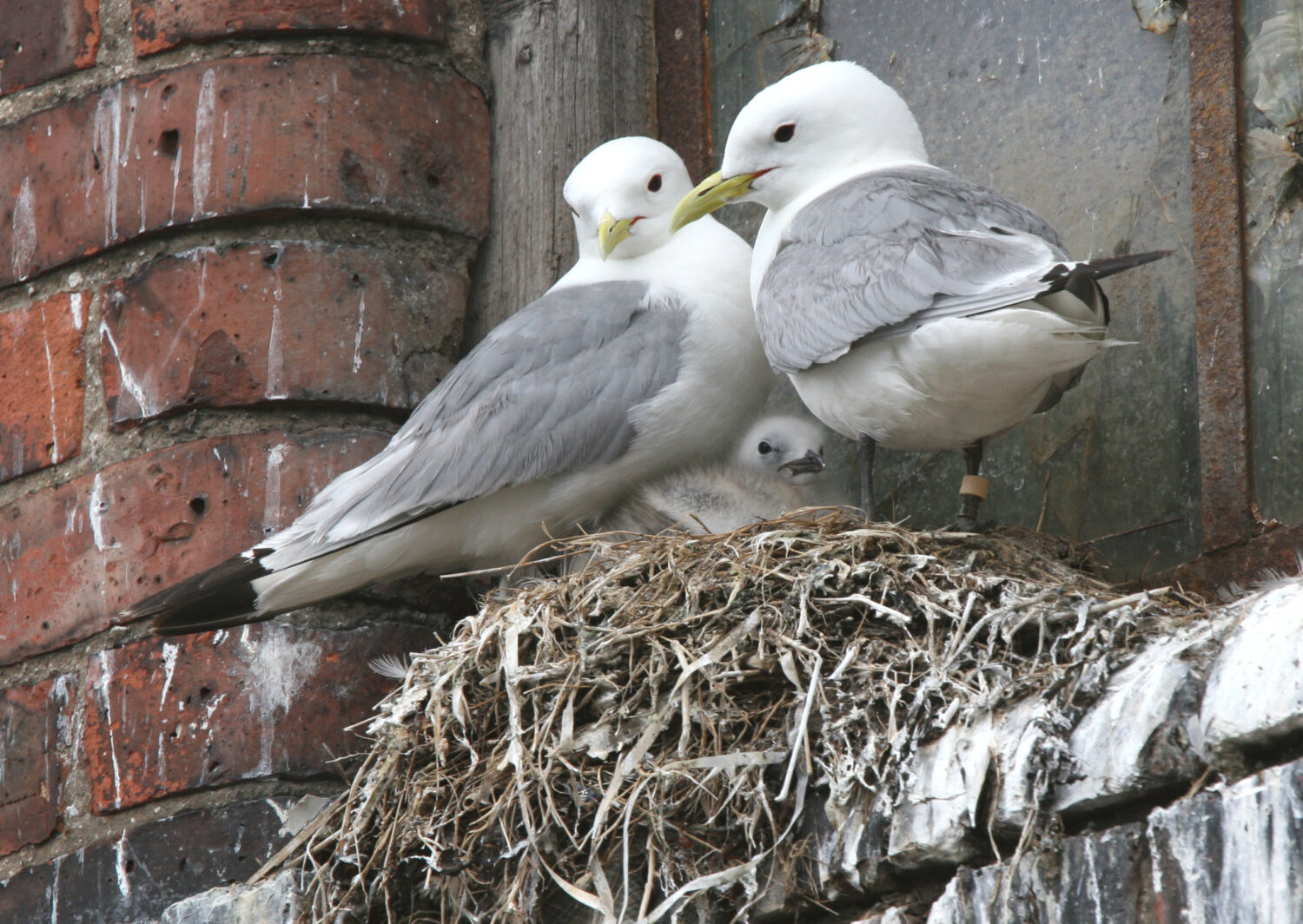 Kittiwakes on the Tyne, 1994-2019
Explore a recent talk by Dan Turner sharing the highs and lows of Newcastle's Tyne Kittiwakes since the early 1990s.