The Natural History Museum are seeking pond samples from the Newcastle area for GenePools, an exciting new project using novel techniques to uncover the hidden life of urban ponds.
Pond at Gosforth Nature Reserve
Urban ponds are an invaluable freshwater habitat and support a fascinating range of species, many of which are small and hidden, or even microscopic. While many pond creatures are small and overlooked, they play a key role in supporting healthy ecosystems through filtering water, recycling nutrients, removing pollutants, releasing oxygen, pollinating plants and more. As part of an exciting new project, uncover the hidden life of Newcastle's ponds (NE1 – 34) this winter.
The GenePools Project
Using environmental DNA (eDNA), the GenePools project is investigating the hidden life that dwells in urban ponds. One of three focus areas, GenePools are calling for pond samples from Newcastle's garden and community ponds. Your water samples will uncover more about the hidden biodiversity of ponds and how we can improve them for wildlife.
GenePools is a partnership between Natural England, Cefas, the Joint Nature Conservation Committee and the Natural History Museum.
What is environmental DNA?
Environmental DNA is any genetic material found in an environment such as pond water. It includes the microbes that dwell there, as well as any DNA shed into water by larger organisms as they live or visit the pond. Using this technique, scientists can potentially discover every species that lives there! It allows scientists to discover more about lesser known and under-studied pond creatures.
Taking part
The GenePools project is asking for samples from the Newcastle area (postcodes NE1 – 34). With landowner permission, this can be from a garden or community pond that is enclosed.
1. Complete the sign-up form and you will get sent a water sampling kit in the post.
2. Following the instructions to take your sample, post your sample by Monday 13 December 2021 to be analysed.
3. Once you have sampled your pond, complete a short online survey to share the characteristics of your pond.
4. In spring 2022, you will receive information about the hidden life in your pond.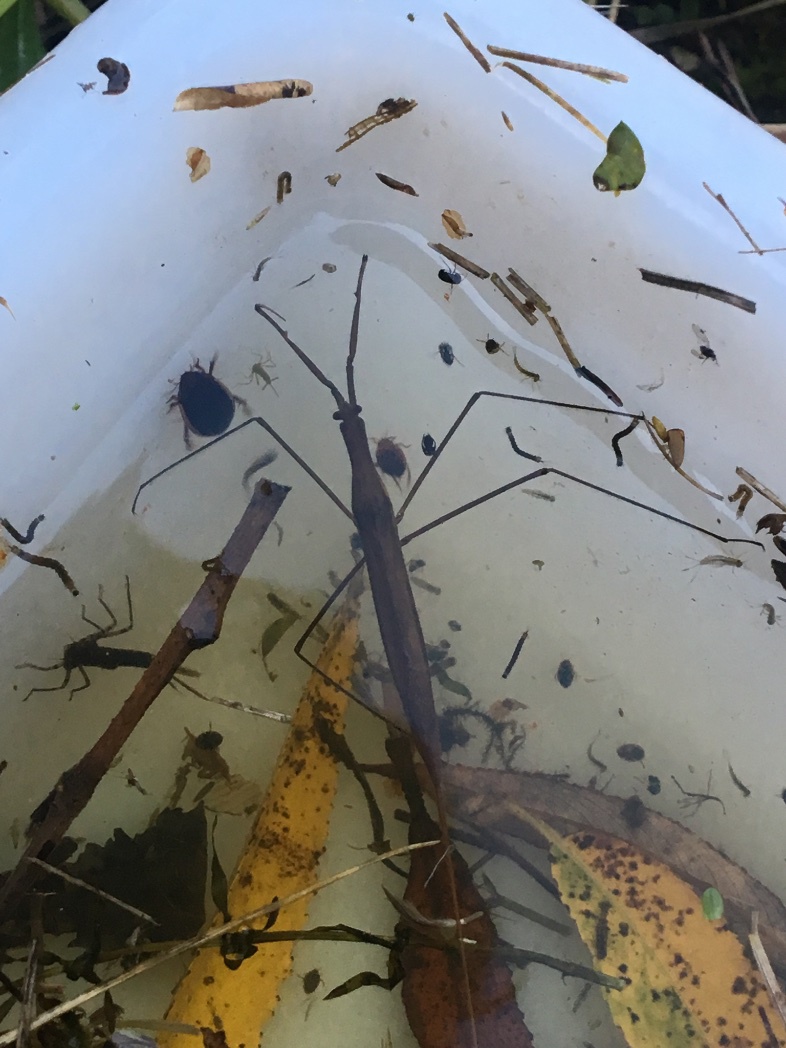 Join GenePools
Help uncover the hidden biodiversity of Newcastle's ponds this winter.
Whether your pond is small or large, natural or man-made, the GenePools project would love to find out what's living in your, or your community's, pond.