Oak-wood birds at Allen Banks
The aged oak woods of Allen Banks stand as one of the best places in the North East to observe a range of scarce, upland passerines. Visit during late spring to savour the 'spinning penny' song of the Wood Warbler, or observe monochrome Pied Flycatchers making short, purposeful flights to snag insects in woodland clearings. The steep slopes here provide a true boon to birders and lucky visitors may also enjoy Redstart, Spotted Flycatcher and Green Woodpecker; as well as countless more abundant species.
Graylings at Cambois
Cryptic yet beautiful colouring provides the Grayling with excellent camouflage – making it difficult to see when at rest. These underappreciated butterflies are hard to come by in our region; though they can be found along the disused railway lines of Cambois. Pay a visit during July to enjoy the looping and gliding flight of this seldom seen insect, remembering to pay special attention to areas of bare ground – Grayling are the masters of disguise.
Orchids on Lindisfarne
The dune slacks and boggy areas of Holy Island provide a botanical feast for the senses, home to many rare and scarce plant species – including one found nowhere else in the world. Take a walk around the peripheries of the island to enjoy delicate Marsh Helleborines in their thousands; as well as both Common Spotted and Northern Marsh Orchid. Tread carefully and stay vigilant while visiting the lower slopes of the dunes here and you may also note the Lindisfarne Helleborine. An inconspicuous gem once thought to be a form of Dune Helleborine, now recognised as a species in its own right.
Reptiles at Pow Hill
Pow Hill is a moorland overlooking the Derwent Reservoir. The site is widely (and rightfully so) known to be one of the best sites at which to observe reptiles in North East England. With a little patience, and a spot of luck, visitors can expect to see Adders, Slow Worms and Common Lizards – with all three particularly prominent on warmer days, when they seek out basking spots. If visiting, please remember to stick to designated pathways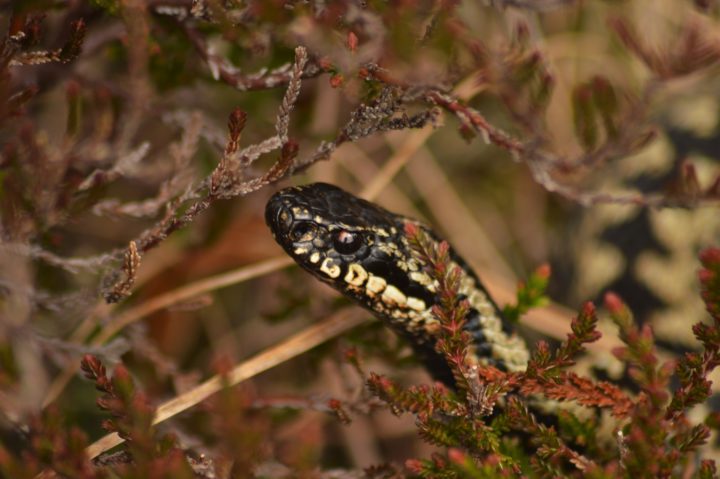 Terns at the Long Nanny
The Long Nanny tern colony is located between the villages of Beadnell and Low Newton, encompassing a sizable expanse of the exquisite Beadnell Bay. Internationally recognised due to its importance for breeding Arctic and Little Terns; the site is well worth a visit during the summer season. The sight of countless angelic, swallow-like seabirds dancing in the air unprecedented for mainland Northumberland. National Trust wardens keep a watchful eye on the colony during spring and summer and are often more than happy to aid in interpreting the actions of the characterful birds spread out across the beach.
Kittiwakes on the Tyne
The Newcastle/Gateshead Quayside holds the world's most inland breeding colony of kittiwakes. Returning from their maritime explorations in March, these delicate gulls put on a fine show amid the clubs and eateries of urban Newcastle, providing observers with an entirely unique experience. Despite well-reported instances of some birds facing hardship over recent years, the Tyne kittiwakes remain a cherished part of the city's wild heritage. It is well worth a visit in spring to savour the sight and sound of breeding seabirds in the heart of the urban landscape.
Otters at Gosforth Nature Reserve
Gosforth Nature Reserve is home to many and more iconic and elusive species. It is, however, the otters which give visitors the greatest delight. Otters may be encountered at the reserve year round but recently, have been especially prominent. Take a walk through quivering reedbed to the Ridley Hide, or pop-in to the Pearce Hide for a chance to encounter this aquatic mustelid. With a touch of patience, you will not be disappointed. Non-members wishing to attend GPNR should purchase a day-pass before attending.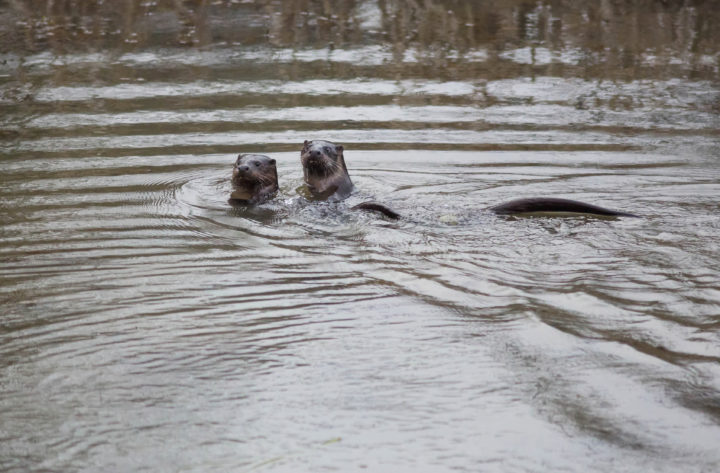 By James Common, NHSN Communications Officer