Currently, Gosforth Nature Reserve is open for NHSN members only between 9.00 am-6.00 pm, with last admission at 5.00 pm. Events and access for non-members are not yet available to help limit contact between visitors and volunteers. If you wish to visit, please bring your NHSN membership card or renewal/joining email. See here for full information on visiting GNR.
Birdlife
This week saw large shoals of Rudd and Perch congregate outside of the Ridley Hide, inevitably providing a feast for wetland birds. Visitors have enjoyed the sight Little Egret, Kingfisher, Grey Heron and Cormorant feeding in close proximity, at times gathering just outside the hide. Photos in the Gosforth Nature Reserve Photography Group even show a Moorhen getting in on the act – the bird in question witnessed carrying a rather large Rudd into the cover of the reeds.
Elsewhere on the reserve, a Green Sandpiper put in a welcome appearance on the tern platform and several Common Sandpipers and Snipe were sighted on the exposed mud outside the Ridley Hide. Water Rails continue to make fleeting appearances too, while the season's first returning Goldeneye was spotted alongside the usual Gadwall, Shoveler and Mallard. Philip Jordan spotted the first Wigeon seen on the reserve since April. Over the wetland, both Sparrowhawk and Buzzard were seen and what could be the final swifts of the summer were spotted feeding alongside a handful of House Martin and Swallow.
In the woodland, Jay, Nuthatch, Great Spotted Woodpecker and Treecreeper continue to be seen, alongside the fledged young of everything from Wren and Willow Warbler to Song Thrush. A Yellowhammer was heard singing along the boundary ride, where a small flock of Linnet were also present, and a Ring-necked Parakeet was heard calling from the Black Wood.
For some more exciting bird news from the reserve, see this new post.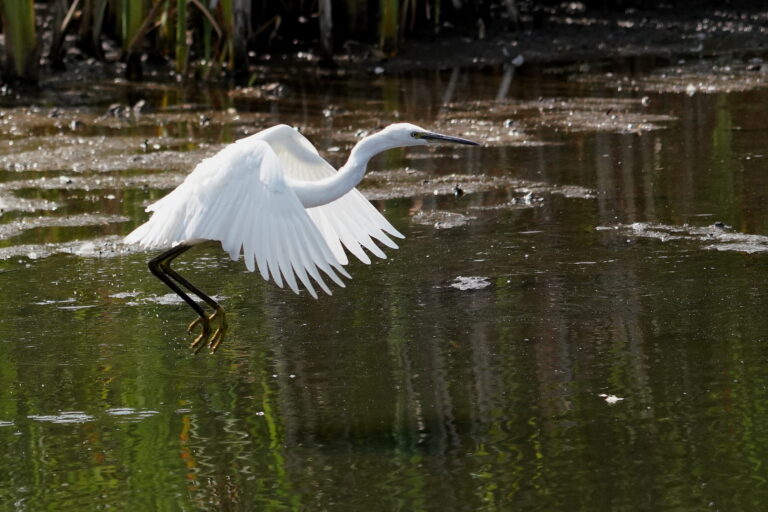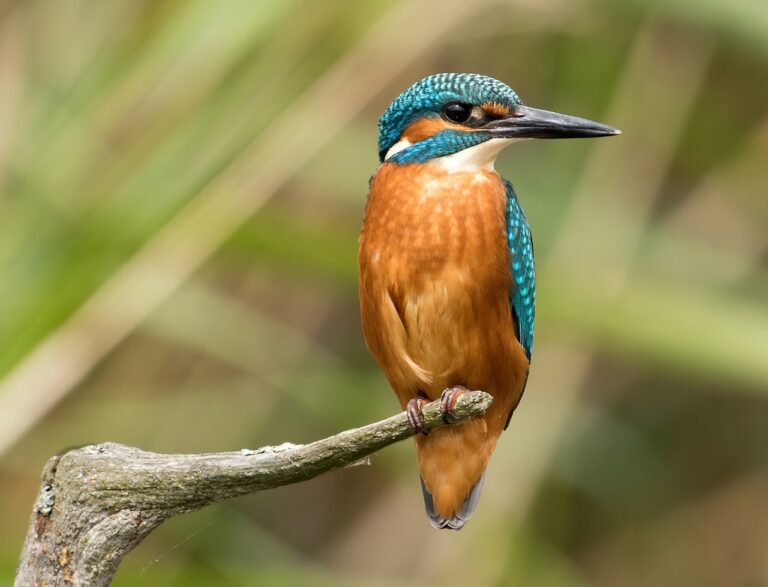 Mammals
In what was a quiet week for mammals at the reserve, Roe Deer were by far the most frequently encountered and countless visitors enjoyed the sight of bucks, does and their now mature kids right across the site. A Weasel was once again seen briefly by the reserve entrance and one lucky visitor shared news of a Badger from the woodland trail. Elsewhere, the only other mammal sightings came from Volunteer Rangers stationed in the Lake Lodge garden who enjoyed the sight of both an unknown vole species and a Common Shrew.
Invertebrates
Invertebrates once again proved to be a highlight for many this week, with dragonflies particularly prominent across the reserve. Chris Wren recorded a Common Hawker on site – not so common at the reserve – and visitors reported Ruddy Darter, Emperor, Common Darter, Four-spotted Chaser and Southern Hawker. Damselflies continue in abundance too with Emerald, Blue-tailed, Azure and Common Blue Damselfly spotted in the vicinity of the meadow and nearby ponds.
Butterflies continued to put on a fine show this week with Paul Drummond catching sight of a White-letter Hairstreak by Lake Lodge and Philip Jordan observing Purple Hairstreak. Peacock numbers have increased this week as the second generation of this eye-catching insect emerges; while Speckled Wood grow more numerous by the day and an increasing number of visitors and volunteers are encountering Small Copper. Other butterflies sighted this week include Red Admiral, Large Skipper, Green-veined White, Meadow Brown and Common Blue.
An interesting hoverfly sighted this week as the brightly coloured Xylota sylvarum, while other insects included Four-banded Longhorn, Fork-tailed Flower Bee and plenty of Common Red Soldier Beetles.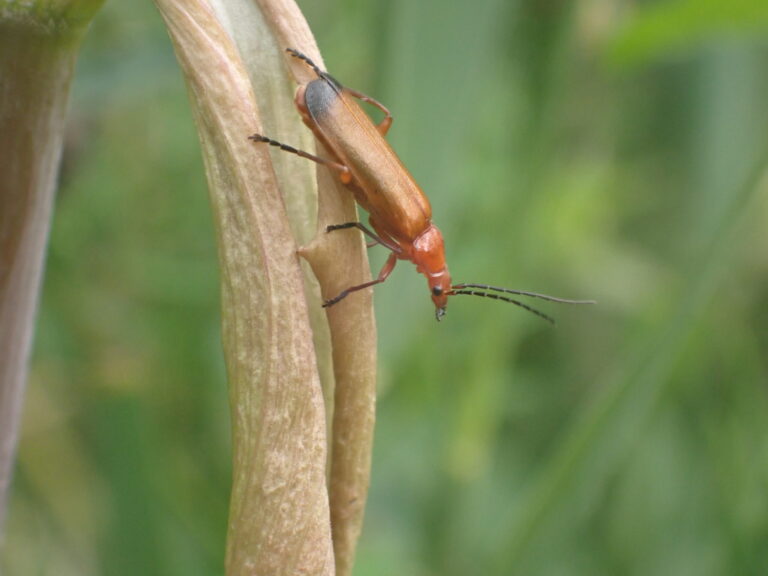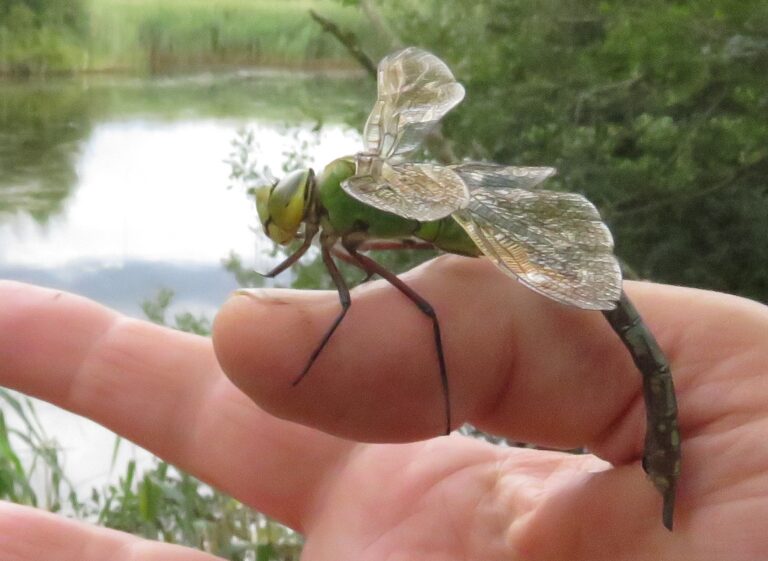 Plantlife
For those interested in botany, now is a great time to visit the reserve. In the meadow, Common Fleabane, Sneezewort and Great Burnet are now in bloom, alongside the usual but no less beautiful Bird's-foot Trefoil, Ox-eye Daisy and Marsh Thistle. Likewise, the reedbed surrounding the main boardwalk is flush with colour thanks to the blooms of Water Mint, Bittersweet and Ragged Robin. In the pond-dipping area, Water Plantain and Marsh Cinquefoil can still be seen in flower; while in the wood, the tiny blooms of Enchanter's Nightshade can be enjoyed.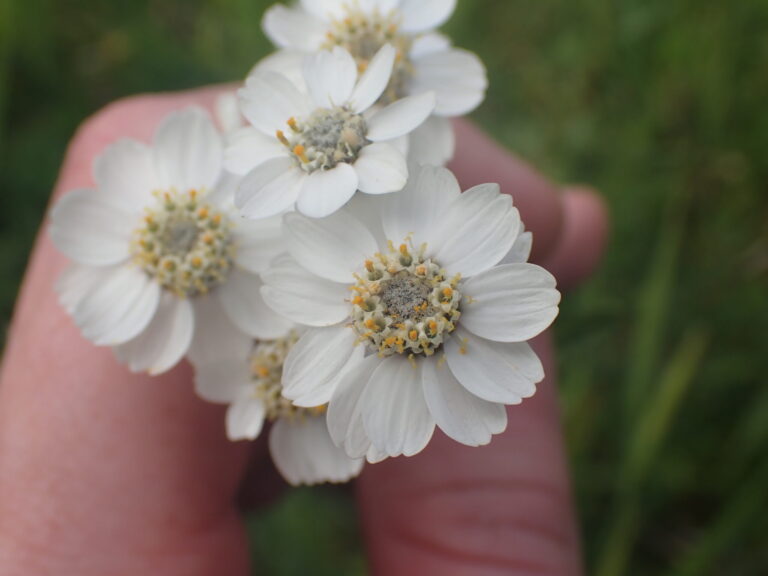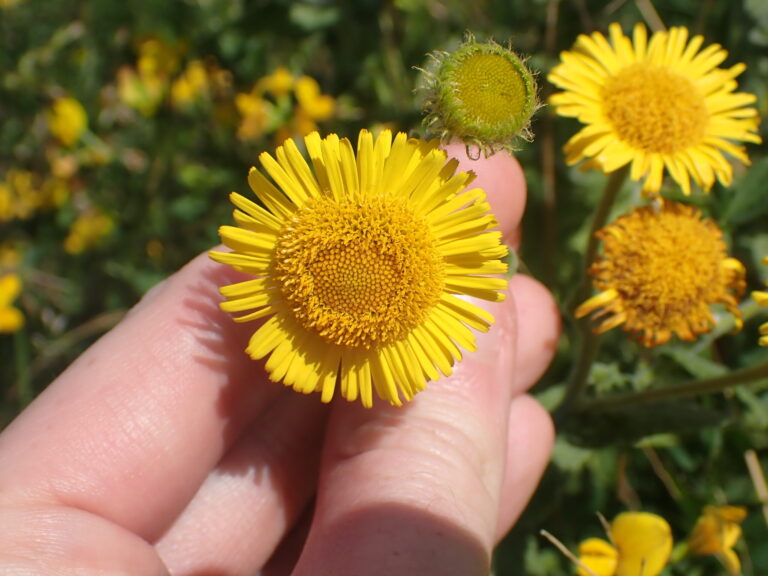 What to look for this week
Bitterns have still not returned to Gosforth Nature Reserve and a sought after an encounter with these cryptic herons could come any day now. August is also a great month in which to enjoy wading birds and, if recent sightings of Common and Green Sandpiper are anything to go by, the exposed mud outside the Ridley Hide has the potential to draw in something unusual over the coming weeks. Perhaps a Greenshank or Ruff, or just maybe, something a little scarcer. A Wood Sandpiper perhaps?
As we move through August, some butterflies will begin to ebb at the reserve – make the most of species such as Large Skipper and Ringlet whilst you can. Other butterflies, however, are likely to increase over the coming weeks and visitors can look forward to increased numbers of Peacock, Red Admiral and Speckled Wood on their walks on site.
This year has been great for dragonflies at the reserve, though one species remains conspicuously absent to date. Migrant Hawker is a typical late-summer species and presently, numbers are increasing at other sites in the North East. When will they arrive at GNR?
We'd love to hear about your wildlife encounters at Gosforth Nature Reserve! No creature is too small and whether you're recording insects, plants, mammals or birds (or anything else, for that matter), please do get in touch on social media or by email at nhsn@ncl.ac.uk.
Equally, if you would like to contribute photos to future wildlife updates or the NHSN e-news, please get in touch.
By James Common, local naturalist