Currently, Gosforth Nature Reserve is open for NHSN members only between 9.00 am-6.00 pm, with last admission at 5.00 pm. Events and access for non-members are not yet available to help limit contact between visitors and volunteers. If you wish to visit, please bring your NHSN membership card or renewal/joining email. See here for full information on visiting GNR.
Starting from Monday 14 September, members will be able to access the reserve from 7.00 am. This applies on Mondays only. If you would like to visit the reserve early, please bring your own hide key and make use of the hand sanitiser available in all hides.
---
Birdlife
Two firm favourites continued in residence at the reserve over recent weeks with Kingfishers being seen near-daily from the Ridley Hide and Barn Owls sighted on a handful of occasions. Volunteer Ranger, Des Matheson, also observed a Kingfisher hunting along the woodland burn highlighting the fact that these beautiful little birds can be encountered right across the reserve.
Little Egrets likewise remain a prominent sight over recent weeks, as did Kestrel, Buzzard and Sparrowhawk. Five Swift sighted by Philip Jordan marked a late record for the reserve with the majority of local birds having departed in August, while wading birds spotted this week include Curlew and Snipe.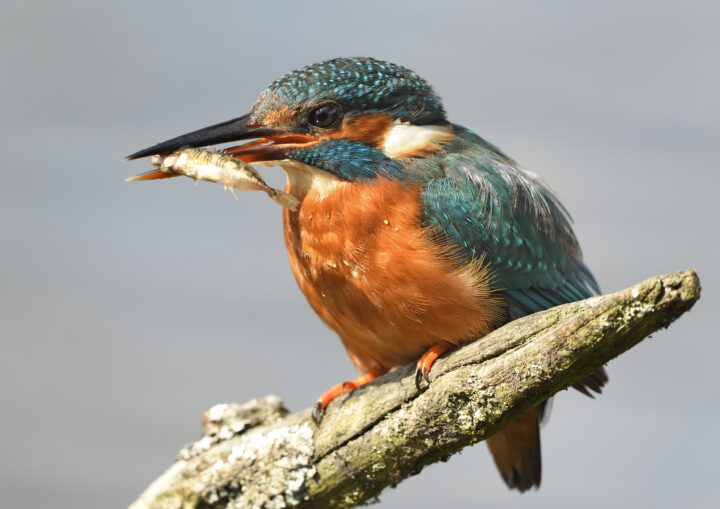 Elsewhere on the reserve, wildfowl numbers continue to build with four Wigeon, eight Teal, eleven Gadwall and thirty-four Mallard observed outside the Ridley Hide on Monday 7 September, alongside a single Shoveler. Cormorant and Grey Heron were likewise encountered and the number of Little Grebe reported has increased.
Sightings in the woodland of late include Nuthatch, Great Spotted Woodpecker, Goldcrest and Siskin, alongside the usual mix of tits, finches and thrushes. Ring-necked Parakeets were heard in the vicinity of the Black Wood and Reed Warblers continue to be seen in and around the reedbed.
Mammals
As ever, Roe Deer were frequently encountered by visitors (and volunteers) over recent weeks with many enjoying sightings in the wood and surrounding fields. Slightly more exciting was the appearance of an Otter a fortnight past, photographed in exquisite detail below by Chris Castling. Other mammals observed this week include Wood Mouse, Weasel and Rabbit.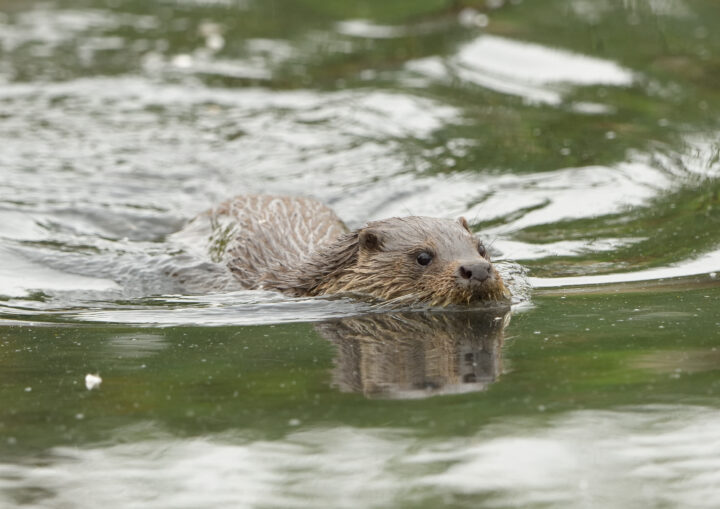 Invertebrates
An invertebrate highlight this week came from Reserve Warden, Paul Drummond, who spotted a rather worn Holly Blue feeding on Heather in the Lake Lodge garden. Elsewhere, butterfly surveyors Philip Jordan and Jane Gray reported Red Admiral, Small Tortoiseshell, Peacock, Comma and Green-veined White in the vicinity of the meadow. Across the reserve, Speckled Wood remains the most numerous species on the wing and can be encountered easily throughout most habitats.
Dragonfly sightings have dwindled somewhat since our last update; though a number of species remain very much apparent. Among these, Migrant Hawkers were seen in the Lake Lodge garden and in the meadow area, and Southern Hawker at varying locations. Common Darter remain very much apparent with a number of individuals seen basking on the boardwalk around the pond dipping area. The only damselfly species reported this week was Common Blue Damselfly.
Other invertebrates spotted this week include the large, hairy and impressive fly, Tachina fera, and Common Green Grasshopper. NHSN Invertebrate Section-Lead, Gordon Port, recorded Forest Bug on a recent visit; while hoverflies on the wing include The Footballer, Marmalade Hoverfly and the large and impressive Common Dronefly.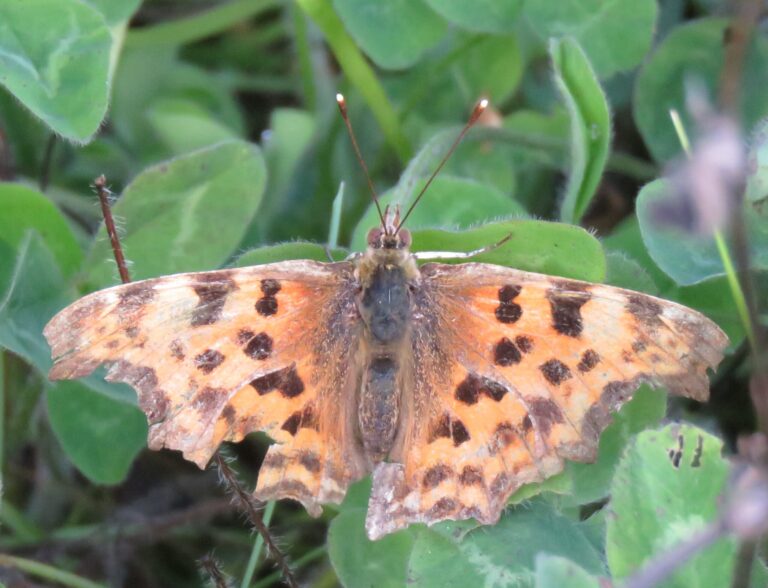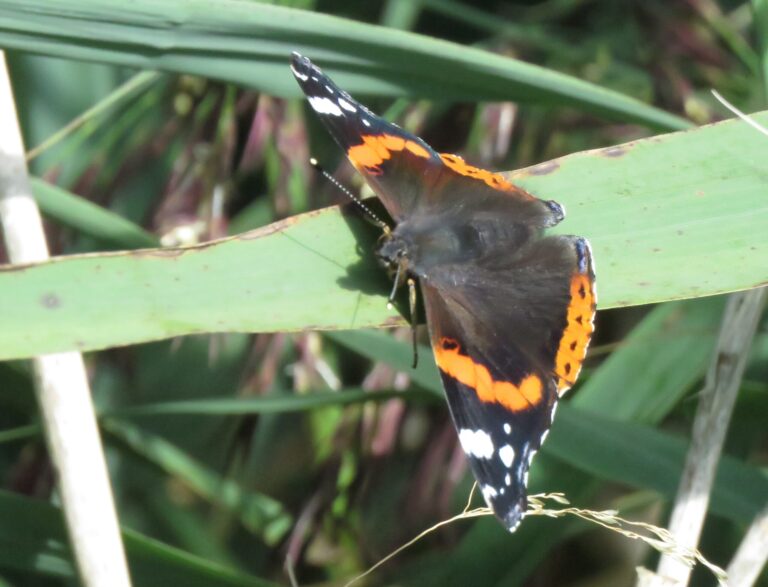 Plantlife
The flowers of Devil's-bit scabious remain a beautiful sight at the reserve, attracting their fair share of pollinators across the meadow. Here too, Common Toadflax and Common Centaury continue to bloom, alongside Common Fleabane and more familiar species such as Ox-eye Daisy and Bird's-foot trefoil. In the reedbed, visitors can observe Water Forget-Me-Not and Water Mint in bloom, alongside Bittersweet and the last vestiges of Ragged Robin. Elsewhere, Red Campion, Heather and Red Clover and Musk Mallow added a welcome splash of colour to visits this week.
What to look for this week?
As autumn descents, bird migration looks set to pick up a notch at the reserve. Look out for migrating skeins of Pink-footed Geese moving inland from the coast and for further new arrivals on the lake – Pochard, Goldeneye and increased numbers of Wigeon and Teal. Bitterns should (hopefully) arrive back at the reserve soon too; while it won't be long until the first Redwing and Fieldfare of the new season are sighted on site. Keep an eye out too for increased numbers of finches as Siskin and Lesser Redpoll arrive and larger gatherings of more familiar species begin to accumulate.
We'd love to hear about your wildlife encounters at Gosforth Nature Reserve! No creature is too small and whether you're recording insects, plants, mammals or birds (or anything else, for that matter), please do get in touch on social media or by email at nhsn@ncl.ac.uk.
Equally, if you would like to contribute photos to future wildlife updates or the NHSN e-news, please get in touch.