Many birders have a vague interest in plants, butterflies and 'dragonflies'. Something to occupy the somewhat quiet months of June to early August when there is little migration. My interest in dragonflies was prompted when looking for aquatic plants at a small 80×40 metre pond by the new Morpeth bypass. I was amazed and slightly confused by the large numbers of dragon and damselflies that were using it. Four species of damselfly (common blue, blue-tailed, azure and emerald) were easy to approach in the reeds and get good views. But the dragonflies were initially much harder. After some patient observation and a few photographs, I soon identified four-spotted and Broad-bodied chasers zipping backwards and forwards and a majestic male emperor dragonfly cruised the pond. I was hooked.
I started to look further afield. By examining OS maps and, using my knowledge of local wetlands from birding, I identified many other potential sites locally to explore. Odonata can utilise many wetlands – subsidence ponds from old deep mining, residual ponds from open-cast, wooded pools, slow-moving rivers like the Pont near Ponteland and the Wansbeck near Middleton and trout fisheries may all be good. I did not venture to upland areas but they have their own specialities, of course.
What you need:
Binoculars – any 10x or 8x is fine but ones with a deeper field of view are best
Camera – optional but very helpful. This could be a smartphone for close up resting individuals or a bridge camera or full DSLR with, ideally, a 200 – 400mm lens. It certainly helps at the beginner stage to have a photo to understand the identification features
Information sources:
The British Dragonfly Society (https://british-dragonflies.org.uk) has a great online presence. They have identification information and photos for all species, a News section with recent sightings and the system of County recorders is run through them.
Several books cover the Odonata of UK or Europe – personally, I find the BDS website sufficient.
Of course, NHSN and the Wildlife Trusts have more information on local places to visit and there is a welcoming 'British Dragonflies and damselflies' Facebook group.
Where to look:
Any still or slow-moving wetland, even small garden ponds for the dramatic Southern Hawker. Some species hawk along woodland rides and hedgerows as well. NHSN's Gosforth Nature Reserve is well known and one of the best places in the county but it is good to explore new places.
When to look:
Early species may appear in mid-May (eg large red damselfly) and as I write in late September there are still about 5 species on the wing locally but the peak time is mid-June to early September. Migrant hawkers can occur well into October.
Recording:
The BDS uses iRecord to log records and is available either online (https://www.brc.ac.uk/irecord/) or via their own App. There are very few people submitting regular records in the north-east so all records are helpful to understand distribution and seasonality and you can easily contribute new knowledge
What you might see:
It is true that Odonata diversity in the North East is lower than the south of England but there are still about 16 species that can be seen with moderate effort in one season – and that is 10% of the European total. Some individual sites in the south-east have more than 20 species present! Here are some of my favourites from this year which will hopefully inspire you to start looking at these wonderful creatures.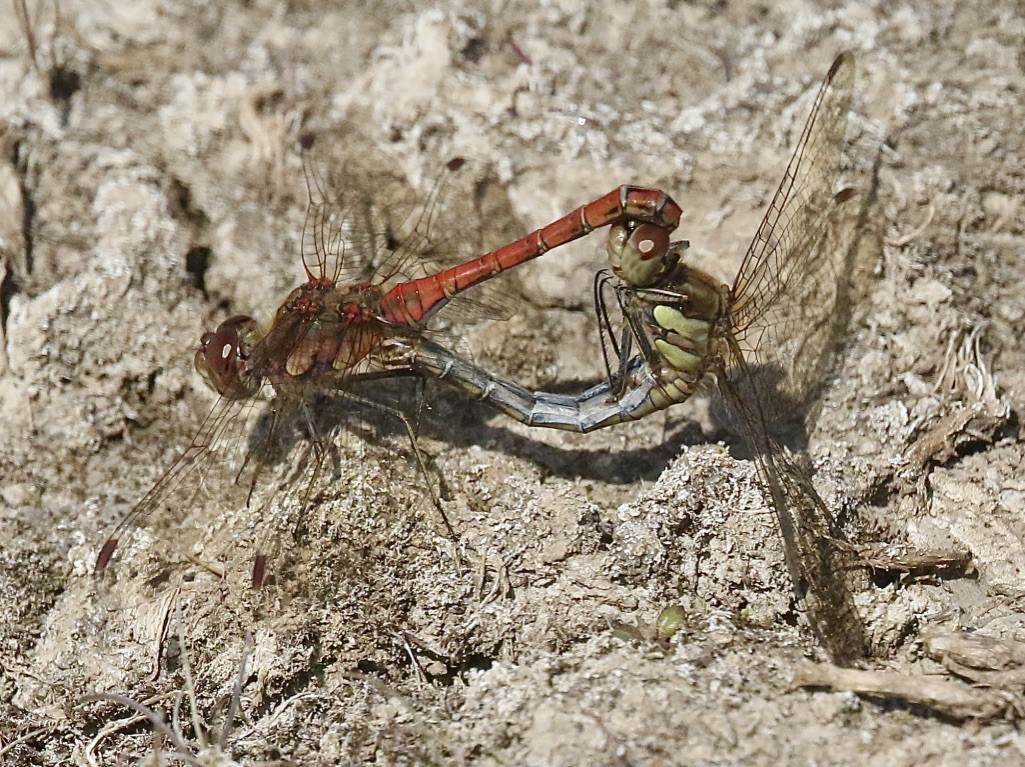 By Mark Welfare, local naturalist