In this post, Rinke Vinkenoog recommends the best bee field guides to help you identify bees this spring and summer.
We all know the honeybee, and most will recognise some bumblebees – but the British Isles are home to more than 270 species of bee. How to find and identify these? Which field guide should we choose?
Field Guide to the Bees of Great Britain and Ireland
By Steven Falk. Illustrated by Richard Lewington. Bloomsbury Wildlife, 2018.
432 pp. 700+ colour photos, 1000+ illustrations, and distribution maps.
Sometimes, life is easy… there is little choice. Steven Falk's Field Guide to the bees of Great Britain and Ireland is basically our only option. But, what an option – this is an excellent guide, very well researched, and superbly illustrated by Richard Lewington. His plates give an overview of the groups and species, whilst the dichotomous keys (separate for male and female bees) allow step by step identification. There is a wealth of information provided, both on bees in general and for each individual species. Photos and illustrations of body parts aid in the (often challenging) identification.
A word of warning though: bees are difficult. They are small, and several of them are pretty similar. Do not expect to go for a walk with this book and identify every buzzing passer-by with a short flick through the pages. In many cases, examination with a hand lens (or even dissecting microscope) is needed, and for some identification to species of live bees in the field is just not realistic. However, the book offers a great opening in the wonderful world of bees.
Learn more about this guide and others in the Field Guides series published by Bloomsbury Wildlife.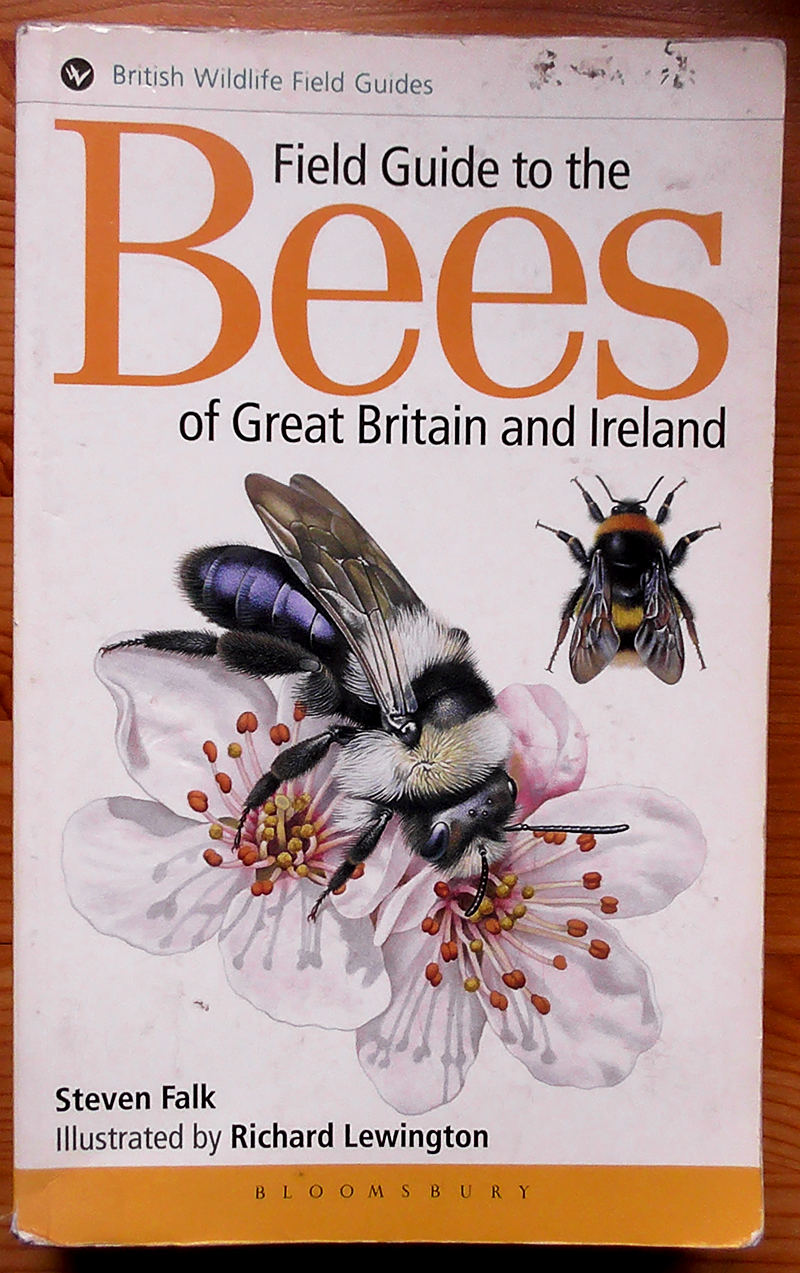 Field Guide to the Bumblebees of Great Britain and Ireland
By Mike Edwards and Martin Jenner. 2nd ed. Ocelli, 2018.
108 pp. 90 colour photos, with colour illustrations and distribution maps.
If bees as a whole are too challenging, there is an excellent alternative to start with: Bumblebees. This is a small group (24 species in the UK), they are "big" in bee-terms and several of them feel very well at home in our gardens and parks.
The Field Guide to the Bumblebees of Great Britain and Ireland by Mike Edwards and Martin Jenner is compact yet complete, and very handy for use in the field. An easy to follow overview based on colours on thorax and abdomen direct the reader to the species. There is a good section on male genitalia (important to distinguish some species); this is only relevant if bees are caught and killed though.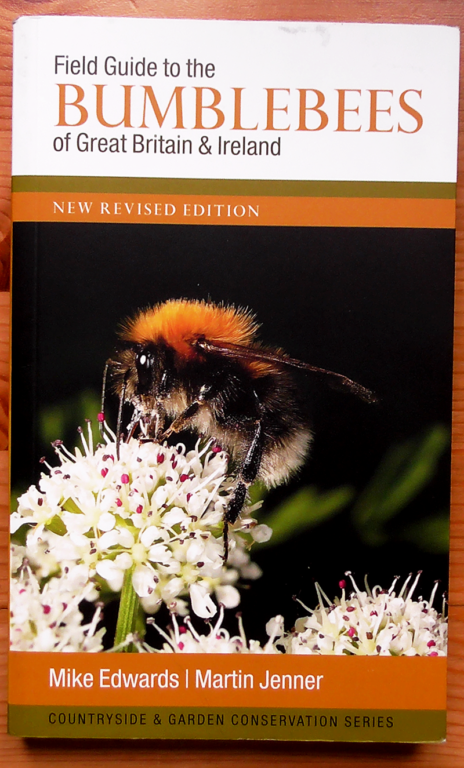 Bumblebees: An Introduction
By Nikki Gammans, Richard Comont, SC Morgan and Gill Perkins. Bumblebee Conservation Trust, 2018.
174 pp. 250+ colour photos, with colour illustrations and distribution maps.
The Bumblebee Conservation Trust brought out their own guide: Bumblebees: An Introduction. Personally, I prefer the illustrations in this guide. In addition to the drawings, each species has got several photographs which draw the attention to typical characters that help in identification. The book lives up to its name: it is indeed a very good introduction to Bumblebees. There is ample information on bumblebee biology and pollination ecology.
Both guides can be recommended highly for those interested in bumblebees.
Learn more about this guide at the Bumblebee Conservation Trust.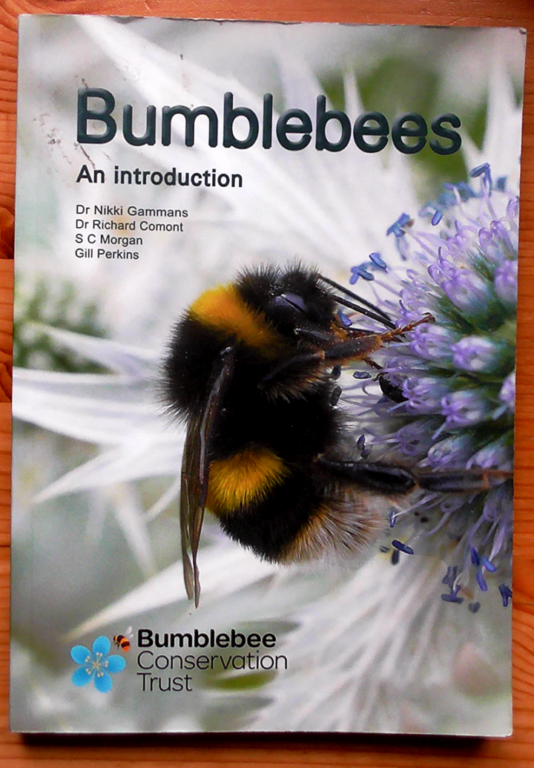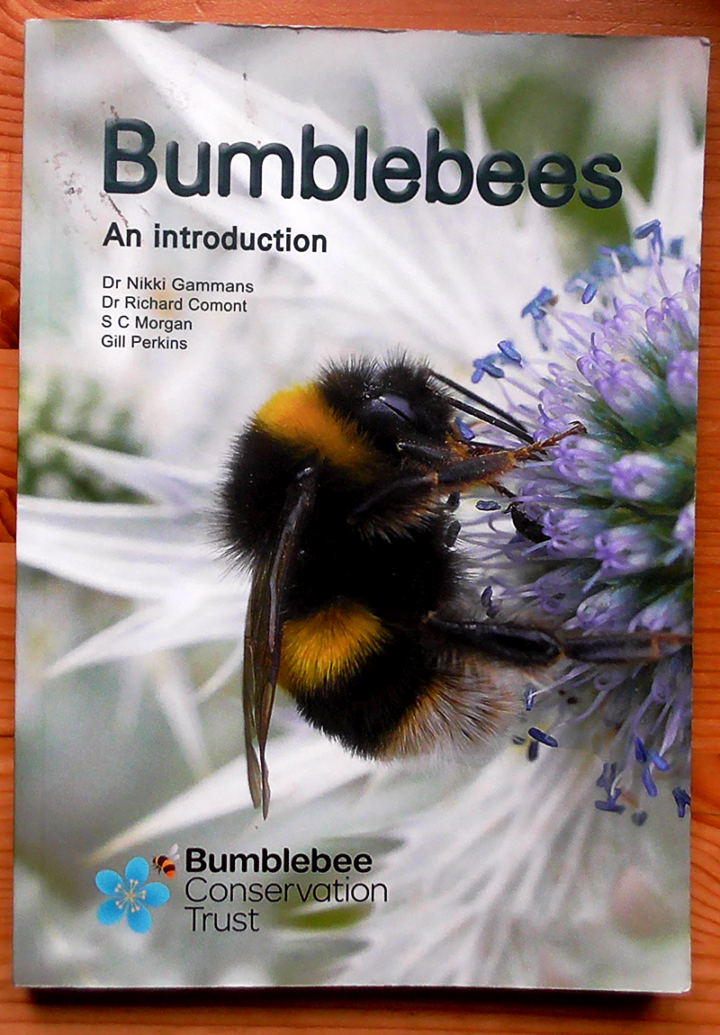 More field guides to inspire you
This post is an extended version of "Field Guides to Inspire You," featured in our Summer 2020 Special Edition of North East Nature. This special digital-only issue is available to everyone.
See our full series of Field Guides blog posts for more recommendations.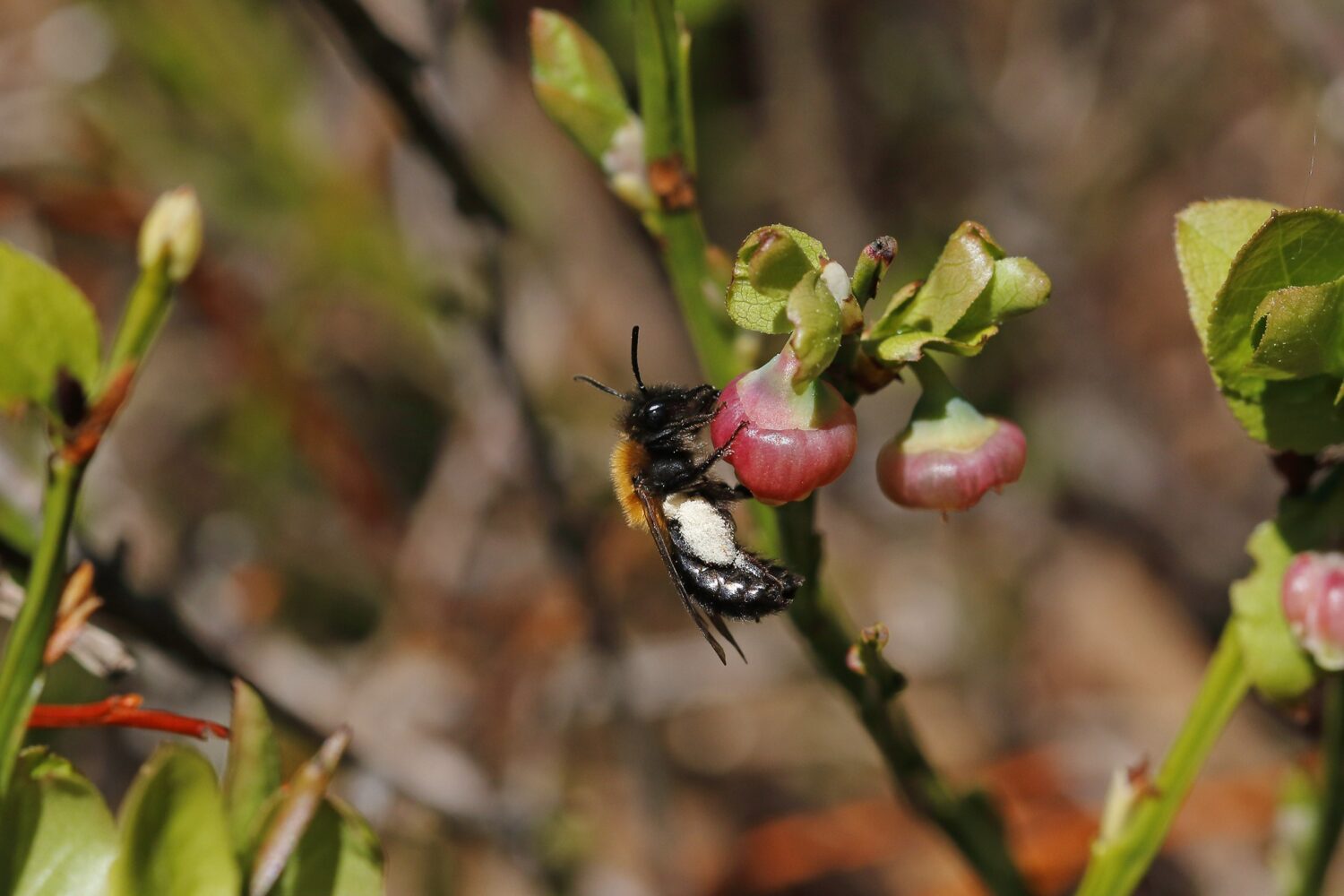 Join the North East Bee Hunt
Urban or rural, beginner or expert, we need your help to record eight distinctive bees across the North East this spring and summer.
Your records can add to our understanding of bees in the region and inform conservation and monitoring efforts.
Taking part is easy and every record counts, wherever you live in the region. Records of all bee species are encouraged.