For local naturalist, Ian Burnell, lockdown provided the opportunity to observe and admire the wildlife of his home patch in Newcastle.
During the first lockdown we all had to seek nature within walking distance of home. We, alongside many others, discovered amazing nature on our home patch. Between Westerhope, Woolsington and Black Callerton in the North West of Newcastle, OS Grid Ref. NZ1969 and adjacent area, there are four large ponds surrounded by miles of hedgerows and excellent wide tracks that are ideal for social distancing. It was a pleasure to see so many families out walking and getting in touch with nature, many of them for the first time. The bird song was regularly commented on.
We decided to keep a log of the wildlife we saw and were astounded to record 69 species of bird. Many of them on the red or amber list with flocks of up to 30 Yellowhammer, Grey Partridge, Buzzard, Blackcap, Whitethroat and our first Chiffchaff of the year, which to us is always the herald of spring as the summer migrants return. Curlew were often seen and heard with their beautiful cry and Lapwing nested in a couple of the fields.
We saw our first Swallows and Martins of the year at "Lockdown Ponds" as we had named them as they have no name on the OS map. Also as spring arrived so did the frogs and toads to spawn from the surrounding fields and woodlands. Our first dragonfly of the year was spotted newly emerged, a Four-spotted Chaser. Later we were privileged to see Southern and Migrant Hawker patrolling the tracks and Common and Ruddy Darters laying eggs in the ponds along with Blue tailed and Emerald damselflies.
The wild flowers were beautiful and attracted 7 species of butterfly, our first Orange Tip of the year followed by Small Tortoiseshell, Peacock, Meadow Brown, Speckled wood, Comma and Red Admiral.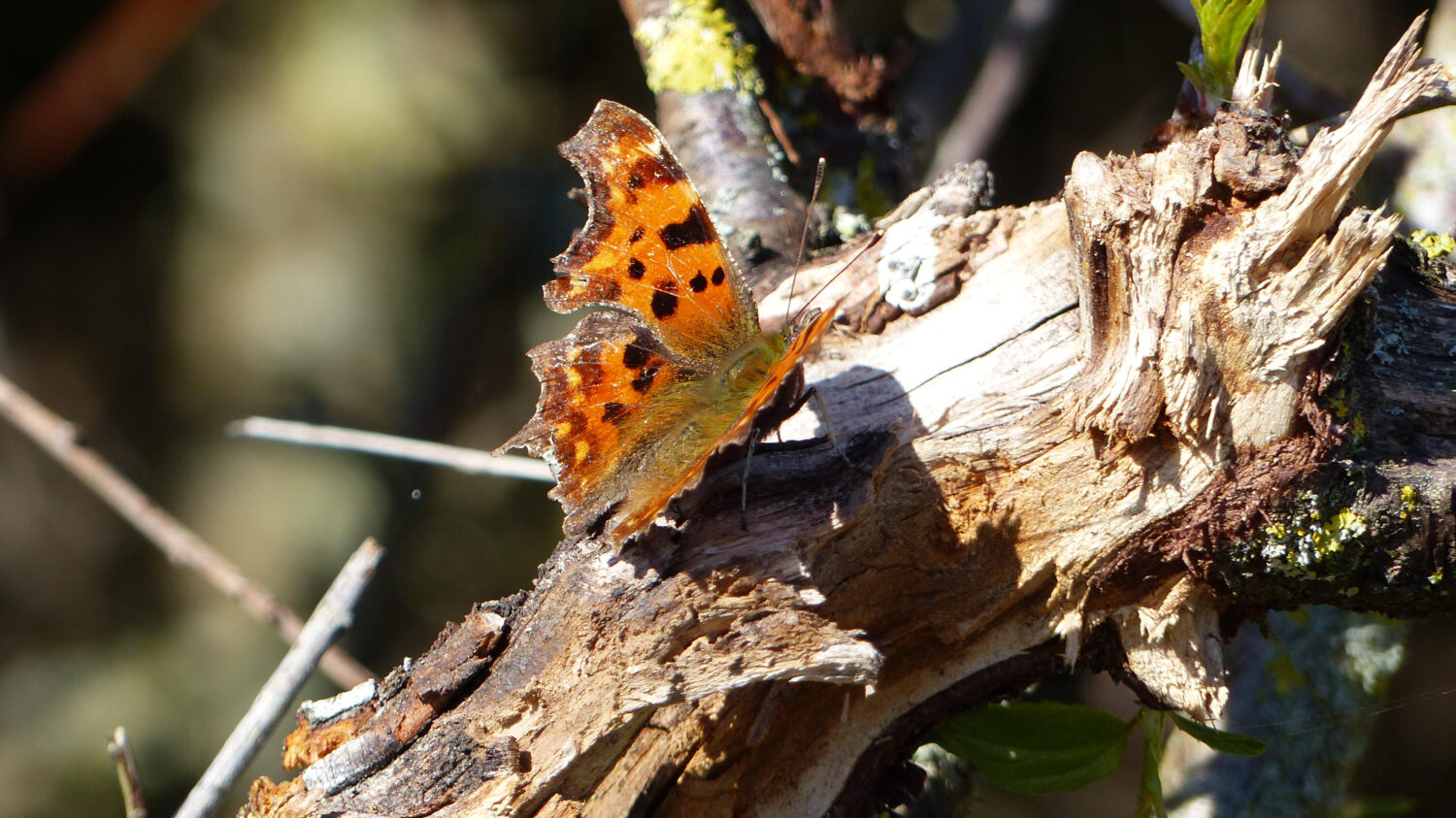 Even now we visit and are greeted by the winter migrants of Fieldfare and Redwing feasting on the berries in the hedgerows. Taking an early morning walk we have seen Roe deer and fox alongside the hedgerows.
Inevitably with more people using the area there was some litter left behind but some voluntarily would pick up the litter as the area is obviously their oasis of peace as well.
We wondered who owned the land and ponds and also wondered why this area is not designated as a wildlife reserve. Then recently we have discovered that permission has been granted for yet another expansion for multi bedroomed "affordable homes" in the nearby fields. A lot of this habitat rich in wildlife will soon be under tarmac and concrete in the guise of progress. Where will the wildlife go and where will the people go that have found solace in the great outdoors and being able to get in touch with nature during one of the most testing times in recent history?
We all agree with David Attenborough and Greta Thunberg against the destruction of habitat in the world yet, sadly, habitat like this is being destroyed on our doorstep?