Volunteer and young naturalist, Amber, shares what she has been up to while volunteering at Gosforth Nature Reserve and taking part in the Student Award Scheme. She outlines how her hours as a volunteer have helped her to gain her Academic Associate certificate.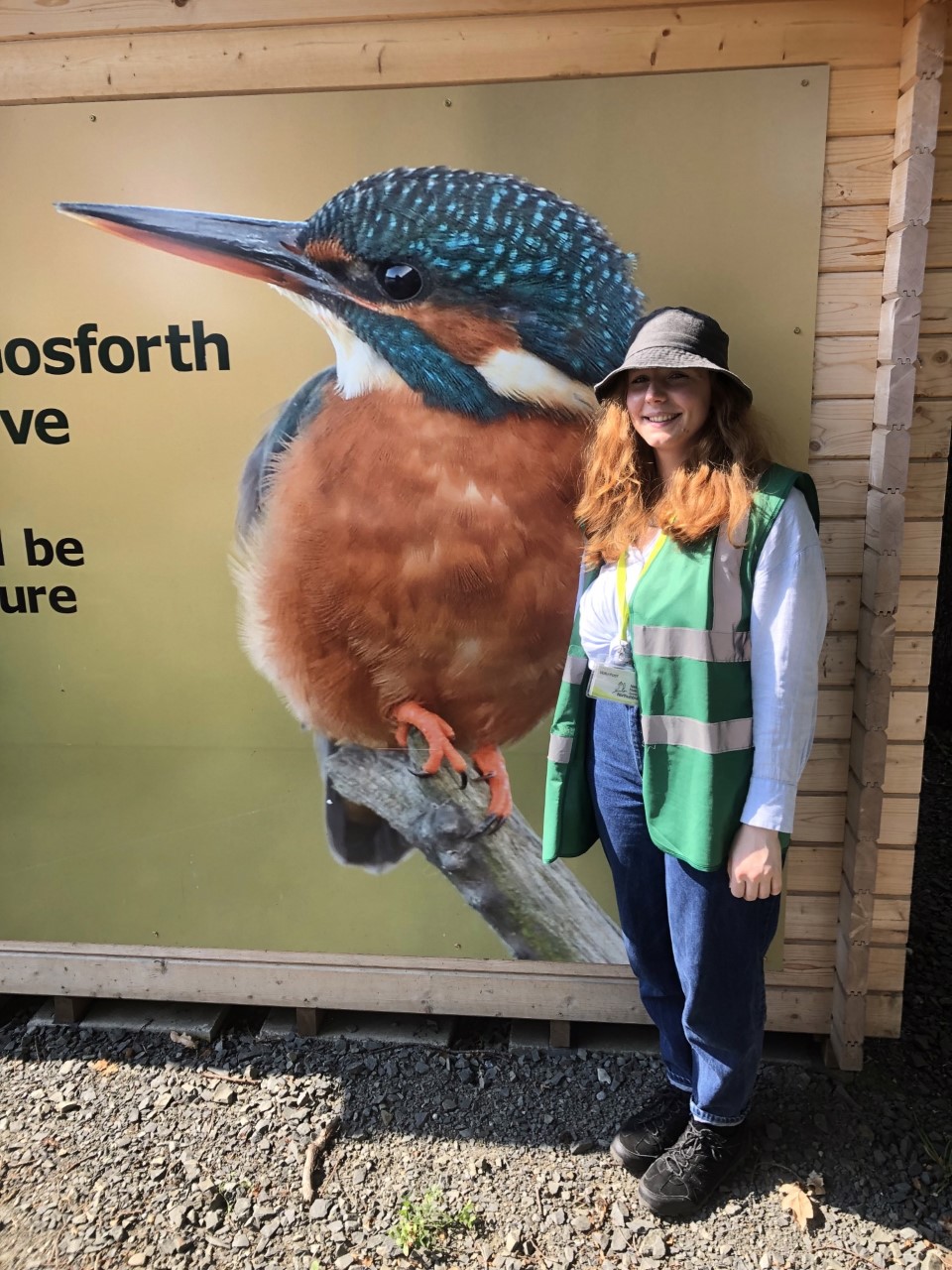 Since last year I have had the privilege to be involved with NHSN, through volunteering and taking part in the Student Naturalist Award Scheme.
The study of environmental science was a new but exciting path for me to explore, as my background consists of music and art. Since September of 2019, I started my academic journey into the natural world. I began a FdSc in Applied Animal Management provided by Northumberland College and Newcastle University, based at Kirkley Hall campus. From the first semester, I knew conservation, ecology and wildlife management were the areas I was most curious about. I learned more about how intertwined species are and the impact of climate change on life cycles, behaviour and trophic systems. This opened a new passion for me to pursue.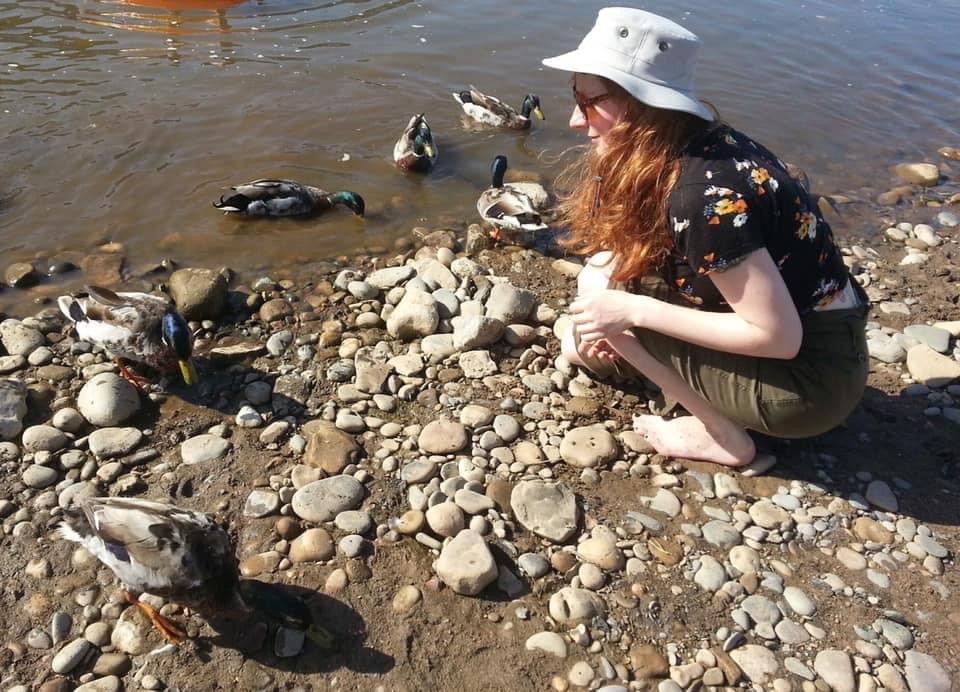 In early 2020, I discovered the NHSN and Gosforth Nature Reserve. I quickly joined as a member, with hopes to visit the local site and find out more about volunteering. However, due to COVID-19 restrictions I didn't visit nor start volunteering at the reserve until August 2021. The wait was worth it! I was absolutley amazed at such a peaceful place, with the most friendly and knowledgeable volunteers who have create a very welcoming community.
From here, I joined the NHSN Student Award Scheme and really began to notice how supportive NHSN is to students and young naturalists. The scheme allows you to take part in a wide range of activities. These include citizen science and educational opportunities and developing skills relevant for the conservation sector. I was able to assist at fascinating educational courses, be a volunteer ranger at GNR and help out at an open day. Here, I've met a great community of volunteers, members and visitors who are all passionate about the natural world and I learn something new with every visit. Being active within the scheme has also allowed me to complete 195 work experience hours for my course.
Through being an active volunteer and completing activities for the Student Award Scheme, I've been given amazing opportunities by the NHSN. Since May, I have been regularly maintaining and cleaning the Field Studies Room at GNR, preparing it for school visits or booked groups. In August, I represented NHSN at the St. Mary's Island Wildlife Festival and will for a future Urban Oasis event at the Great North Museum: Hancock. Also, I'll be filming many of the 1829 and Winter Talks starting this October at the Curtis Auditorium – feel free to say hi if you see me! Finally, I hope to regularly help out with school visits as an Education Ranger at Gosforth Nature Reserve.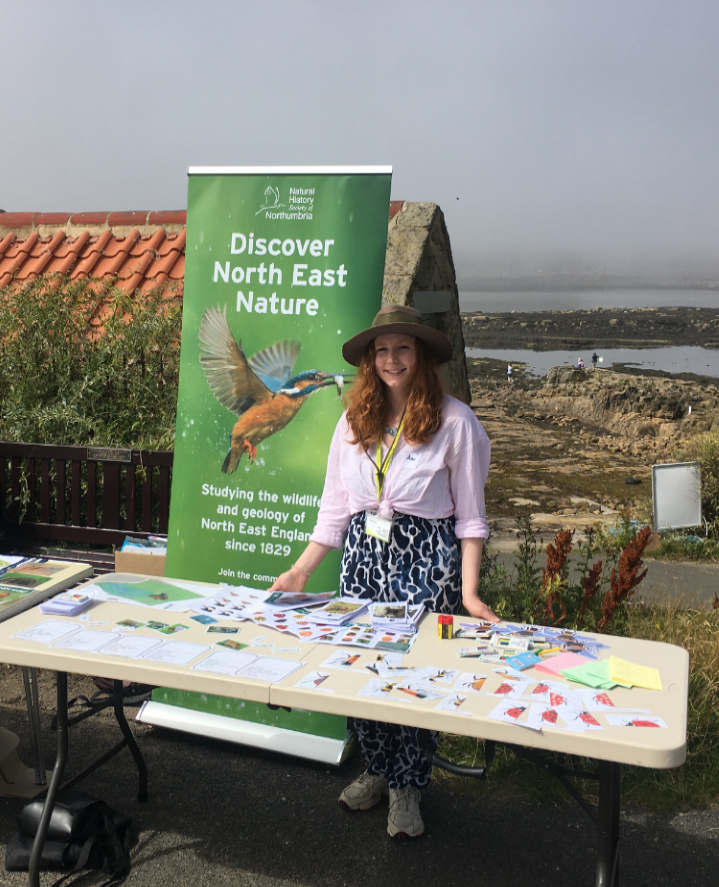 It's a great joy to be a part of NHSN and to have achieved this certificate of Academic Associate. I hope to accomplish the next certificates within the scheme in the near future. Being able to visit Gosforth Nature Reserve for a quiet afternoon walk between the stressors of life and deadlines is invaluable. Overall, the NHSN Student Naturalist Award Scheme is accessible to all with its varied activities and is wonderful at introducing you to a well-established and welcoming community.