In his second set of lockdown reflections, Alan Charlton wishes for nothing more than the return of sound following months of silence.
Even though I enjoyed the tranquillity during the first lockdown when I wrote "Bring back the silence" like others, I was looking forward to getting out with my camera and enjoy the peace and tranquillity of the wilds. When the time came, I was able to enjoy the Red Squirrels hopping about the woods, hoping to return when there was snow around, but Covid 19 put paid to that. Buzzards and kites were wheeling in the sky as they looked for a tasty meal, Lapwings performing their own murmuration. Cuckoos out on the moors heard but not seen, getting a photo was not easy, patience in the end prevailed.
Enjoying the birds calling from over the moors and hardly a person in sight, only a few locals living in stone-walled cottages. I had even worked around some of these areas and was pleased to see that they hadn't changed, or so I thought. On talking to a local I was told the birds of prey had practically disappeared since a new landowner took over, but the grouse flourished. One woman I talked to after seeing her Icelandic sheep, turned out to be a weaver and was using Icelandic sheep as their wool is very long and Straight. Nearby I was lucky enough to catch an Osprey as it hunted the waters of a nearby reservoir, unfortunately without any luck.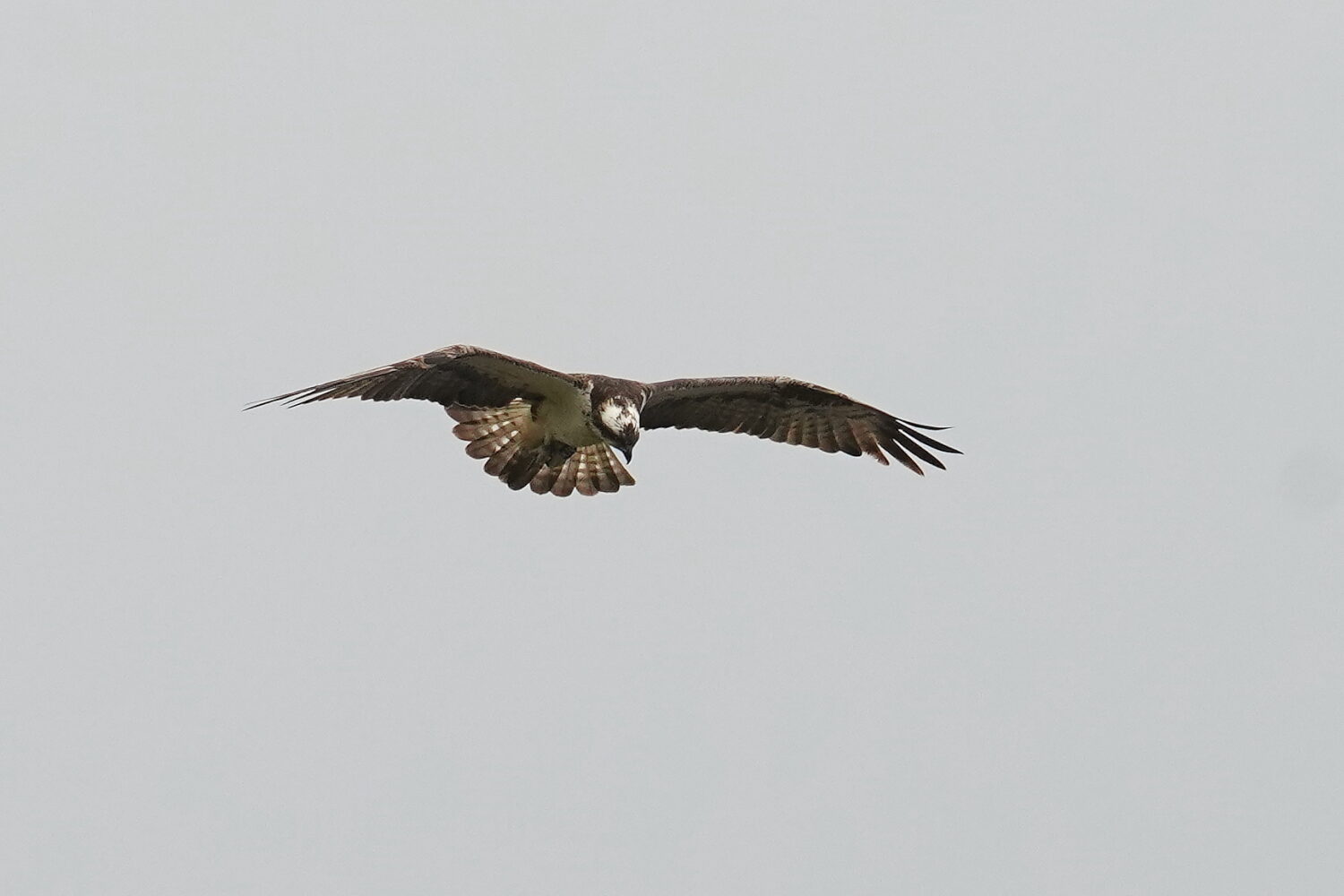 Nearer home, I was able to catch crossbills as they split open cones and removed seeds with their tongues, Redwings, Mistle Thrushes, Snow Buntings, Twite, Long-tailed Tits and Ring-necked Parakeets in local parks and open spaces, and a myriad of smaller birds. I was even lucky enough to catch a Peregrine coming into land after an unsuccessful hunting trip along the coast. As the winter drew near the migrants started to arrive, Red-flanked Bluetail, Black Redstart, Iceland Gull, yellow-legged argentatus Herring Gull, a few that I captured. Then Covid 19 struck back and like wildlife, it came back with variations which swept the country putting unbearable strain on the NHS and their staff. Having to stay within local limits I wasn't too worried as last time most people adhered to the rules, myself and my family had been adhering to our own policy since last March, keep away from places people congregate, going out only for daily exercise, food and medical reasons. I myself haven't been to the barbers since March, my wife thinks I look like the Bee Gees, I might look like them but I can't sing like them.
Unfortunately, this time the silence did not return as it did the last time as many people carried on practically as normal, filling the beaches and parks. Going out for exercise and hoping to get a few shots of an elusive water rail or kingfisher, carrying a camera permissible under the new rules, proved hazardous. But at what price are we willing to pay for the silence of the last lockdown or a bit of freedom. I now know it came at a terrible price and this partial silence has come at a greater price, over a thousand a day have died and tens of thousands have been hospitalised each day. Rather than bring back the silence I now yearn for children running and screaming around the street, industry making all the noises that would annoy me when trying to get a kip in the garden. The seafront jammed with cars as you tried to get from Cullercoats to St Mary's Island. When this cacophony returns then I know we are rid of Covid 19, when it will eventually be beaten, I know many places where I can go and watch and listen to the wildlife in relative silence. Yes, bring back the silence but not the enforced silence that let me hear the wildlife in my garden or nearby, others enjoying and finding solitude close by their homes, which came at such a great cost. Stay safe otherwise, the silence you crave for could be permanent – Bring Back the Cacophony.