Winter is the perfect time to look for ladybirds. Why not join the North East Ladybird Spot this season and make a real difference for these fantastic insects?
Orange Ladybirds © James Common
The leaves are falling, migrant birds are returning and outside, there is a noticeable chill in the air. With the warm days of summer a fading memory, you would be forgiven for thinking that the season for insects had passed too. For our bees and butterflies this is certainly true, but what about our region's ladybirds? Believe it or not, with frost en route and leaves on the ground, now is the perfect time to head out and observe these colourful insects.
Throughout the North East Ladybird Spot, you've shown that winter is a great time to spot ladybirds. Last year, you shared hundreds of sightings of over a dozen species across the North East. Now, as winter looms let again, we need your help to record ladybirds once again. All you need to do is find a ladybird, take a photograph and share your record and everyone can help.
Your ladybird sightings can be shared in three ways:
Already, your sightings have revealed much about the North East's ladybirds but there is still so much we don't know. Your sightings hold the key to revealing this information. Feeling inspired? Why not join the hunt for ladybirds this winter? Below you'll find a few ideas to help you do just that. How many will you try?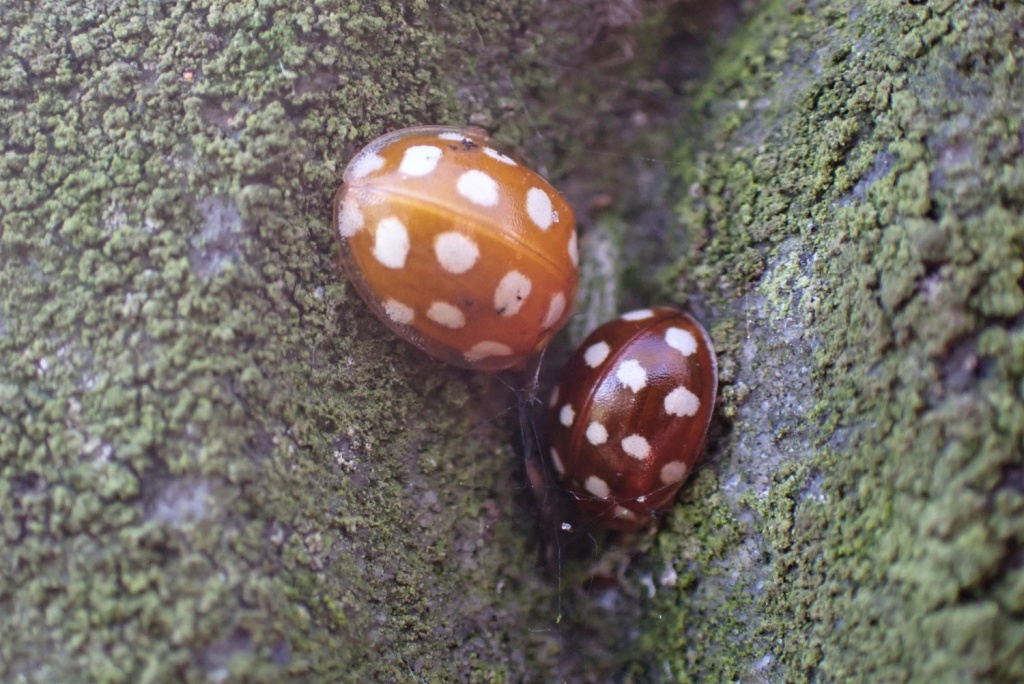 Visit Your Local Cemetery
Cemeteries are amazing places to spot ladybirds in winter. On a good day, you could observe a whopping ten species tucked up safely on gravestones. This is particularly true in our towns and cities where species such as Harlequin and Orange Ladybirds can be extremely common.
Why not take a walk to your local cemetery this winter or better still, visit regularly to see how the ladybirds present change throughout the season? We'd love to know what you discover.
You can watch a short video on cemetery ladybirds here.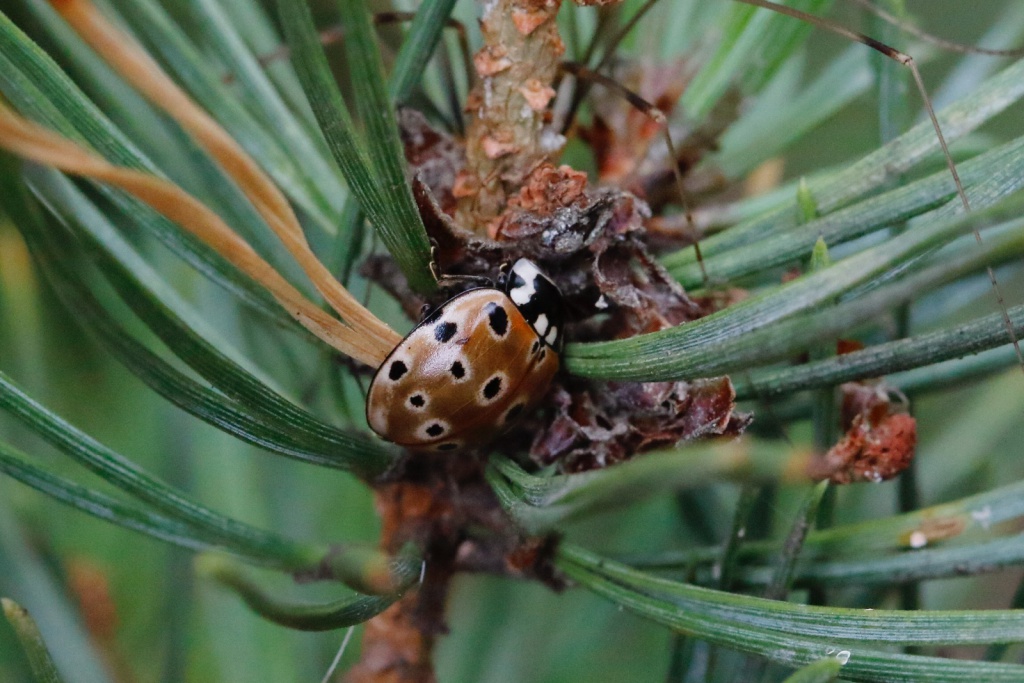 Turn Detective
During winter, most ladybirds remain tucked up in sheltered spots where they'll wait out the chilly weather. Overwintering sites vary wildly but can be great fun to seek out.
This winter, why not examine the tips of conifer trees for specialist ladybirds, take a closer look at fence posts, tree holes and bark, or look for Water Ladybirds in the leaves of reed and Bulrush? With a little patience, you're sure to have results!
From rare 18-Spot Ladybirds to abundant 7-Spots, you never know what you'll encounter this season. For more on finding ladybirds in winter, see here.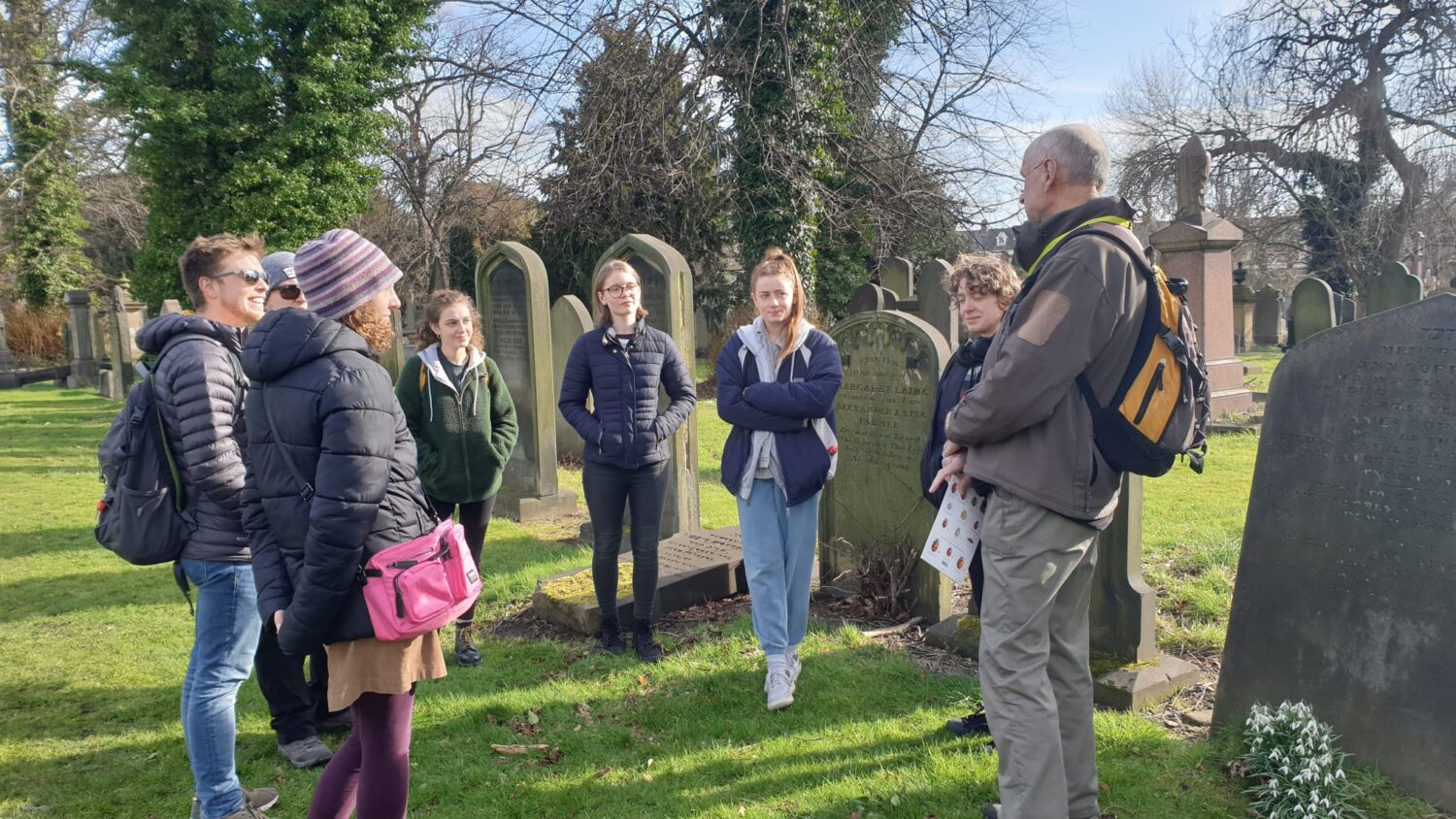 Join or Lead a Group Hunt
Whether you're looking for a family-friendly weekend activity or are tempted to lead your very own survey, ladybird hunting as a group can be great fun. The more eyes looking the better!
Why not grab friends, family or even colleagues and head outside to look for ladybirds? By doing so, you'll be helping produce valuable data used to protect them in the future.
At NHSN, we'll also be putting on a number of group activities throughout the winter – be sure to keep an eye on this page.
Share Your Discoveries
As well as sharing your discoveries on iRecord or direct with us, we're asking as many people as possible to raise awareness and share their findings online. You can do this easily using #NELadybirdSpot on Twitter, Instagram, and Facebook.
Whether you're sharing an exciting find, a great photo or an observation in your area, we'd love to hear from you. Friendly experts will also be on hand to answer any questions and identify your findings.
Join the North East Ladybird Spot ›
You can help monitor and protect the North East's ladybirds.
Shared with the UK Ladybird Survey, your sightings help inform conservation efforts for these important beetles.
Join the North East Ladybird Spot today to make a difference for these colourful insects. Taking part is fun, easy and makes a real difference.