Dip into 52 nature journals by former NHSN Chair, Derek Shannon.
This week, we're reflecting on one of our society's former Chairs, the late Derek Shannon (1930-2021), and his impressive collection of nature journals.
Derek joined the NHSN council in 1977, and trustees went on to elect him as Chair in 1986 – a position he held for almost a decade. His invaluable contribution spanned preventing the closure of the Hancock museum in 1992 and helping to transform Gosforth Nature Reserve into what it is today, but it was nature journaling that first ignited his passion for the natural world.
Sadly, Derek passed away last year (read more about his fascinating life here) yet his memory lives on to this day thanks to his personal collection of bound journals. An impressive 52 of them, to be precise. After much thought and deliberation, Derek's son and daughter – Richard Shannon and Caroline Sene – have decided to generously donate these precious notebooks to the NHSN Archives, meaning future generations can benefit from the rich findings and discoveries hidden within.
Caroline passes her father's journals to NHSN Director, Clare Freeman
"It took some time to decide whether to part with the diaries that Dad spent so much time diligently putting together over many decades," explains Caroline, "but we know they'll bring enjoyment and inspiration to current members of NHSN and the future generation of North East Naturalists". Echoing his sister's comments, Richard tells us that it's fitting his Dad's prized journals are now stored in the Archives alongside those of his "dear friend" and fellow naturalist, Grace Hickling. "They spent so much time together, there are bound to be plenty of shared stories in there just waiting to be found," he adds.
Since the donation of Derek's journals, we've been able to show several editions to school groups visiting us at our newly built Field Studies Room at Gosforth Nature Reserve. We're thrilled to be able to inspire young naturalists and encourage them to think about how they can play an active role in the study of local wildlife.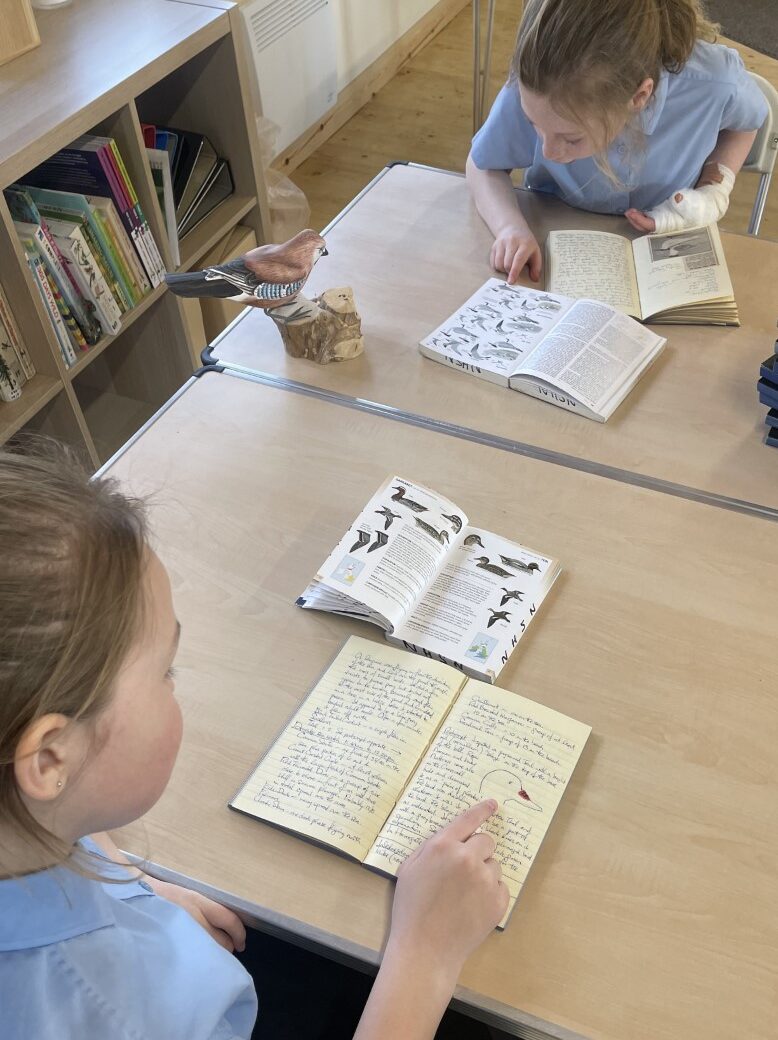 NHSN is nothing without its members and supporters, which is why family donations like Richard and Caroline's are so important. As a regional natural history society, we'd love to build on this collection in order to further enrich the local focus of our Archives. If you or somebody you know has a similar collection of natural history notebooks or journals, please get in touch to discuss donations.
Derek's journals are now available for viewing at the NHSN Archives.
Please call ahead and one of our friendly members of staff will be able to help plan your visit.