Can you help inspire young people about nature? Become an Education Ranger and be the friendly face of Gosforth Nature Reserve for local children.
School visit to Gosforth Nature Reserve
About this opportunity
We're looking for friendly and enthusiastic volunteers to share their excitement for North East nature and to show young people how to be curious about nature. By Joining the Education Ranger team you'll be joining a wonderful, ever-growing community of volunteers who welcome, educate, and inspire young visitors to the reserve, sharing the wildlife and wonder of this special place.
With a new and fully equipped Field Station, you can now lead inspiring sessions both indoors and outdoors. No teaching experience or specialist knowledge is required, only the enthusiasm and passion for inspiring others about North East nature.
Time commitment
This role is carried out five days a week, varying in regularity week-to-week. Volunteer shifts are available as half (2.5 hour) or full (5 hour) days, depending on school bookings. The peak season is March to August although there are opportunities throughout autumn and winter.
When you volunteer is up to you. We request Education Rangers to volunteer for school visits as we receive the bookings, so flexibility is dependent on schools' needs. We hope that all Education Rangers will be able to volunteer at least once a month during the peak season.
Main activities
Welcoming education groups to the reserve.
Preparing and organising education kit before and after bookings.
Running education programmes with school groups.
Promoting enquiry-based learning about North East nature.
About you
You'll be a friendly, welcoming and personable
You'll love to learn and educate
You'll be enthusiastic about wildlife and natural history
You'll be passionate about the wider work of NHSN
What we're looking for
No specialist nature knowledge or teaching experience is required for this role just an enthusiasm for natural history and a passion for teaching young people the basics of natural history.
What the role will do for you
You'll recieve full training and support associated with the role.
You'll receive full training and support associated with the role.
You'll get to spend time regularly in a beautiful and diverse outdoor setting.
You'll meet new people, make new friends and form part of a diverse team, passionate about nature.
You'll meet naturalists and educators from all walks of life – sharing in their passion for the natural world.
You'll have opportunities to get involved in other stuff too, from events to citizen science.
This is a wonderful opportunity to spend time at one of the North East's most diverse nature reserves. You'll meet a variety of interesting people from all works of life, sharing their knowledge of the natural world.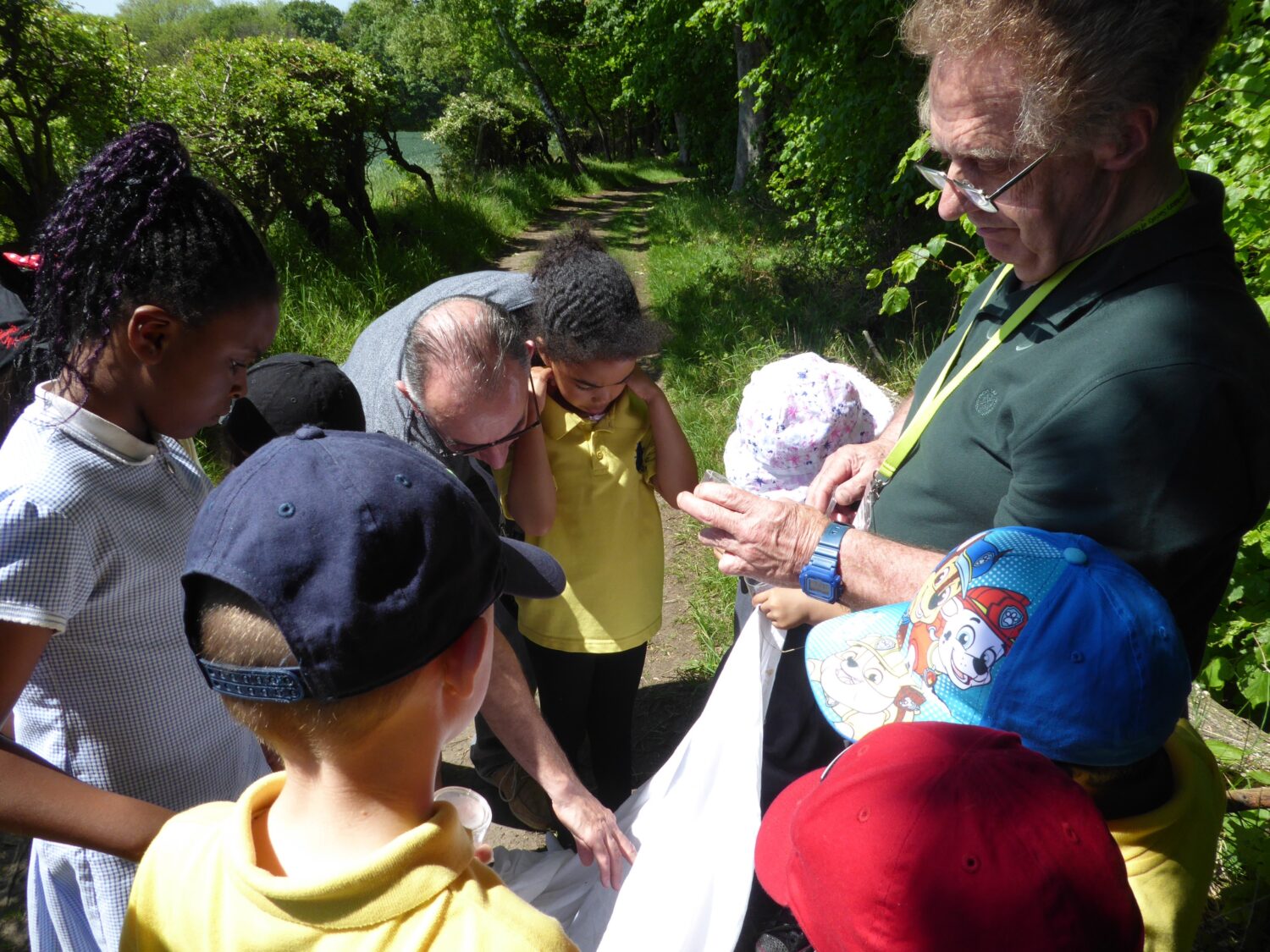 Interested in volunteering with NHSN?
If you're interested in volunteering at Gosforth Nature Reserve, we'd love to hear from you.
Please get in touch today – we'll get back to you as soon as possible.