With exceptional views over Dunstanburgh Castle, Embleton Quarry Nature Reserve is a popular area to visit for dog walkers, local people and more recently, tourists. Not only is it a wonderful public space, but also a haven for rare plant, invertebrate and bird species. Visitors to Embleton quarry can see Bee Orchids, marsh orchids and one of the only Northumberland populations of Purple Ramping Fumitory, which is a nationally scarce species. The site is also home to abundant breeding birds during the summer, including Tree Sparrow, and wetland birds during the winter, such as common Snipe and Gadwall.
The most notable habitat present is Whin Grassland, which is a unique habitat confined to exposed whin outcrops in Northumberland. It has the potential to be home to some of the UK's rarest plant species such as Maiden Pink. With management such as removal of invasive species and control of scrub encroachment at the quarry, the small patches of exposed whin have a lot of potential.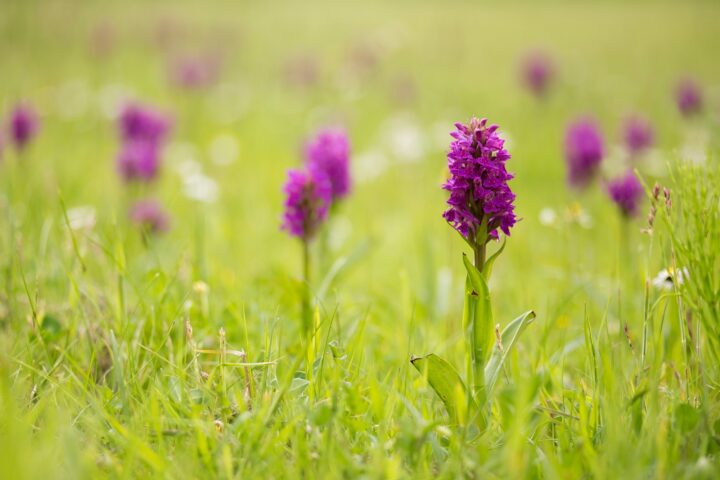 In addition, the site has a diverse history, which is especially reflected in its time as a functioning quarry. Embleton Whinstone Quarry ceased production in 1961, having been a major source of employment in the area for over 100 years. It was so successful that The Mersey Tunnel was paved with whinstone setts from the quarry. After this, the site was used for landfill (you will notice the silver ventilation tubes are still present) and deemed unsuitable for development, finally being left for nature in the late 20th century.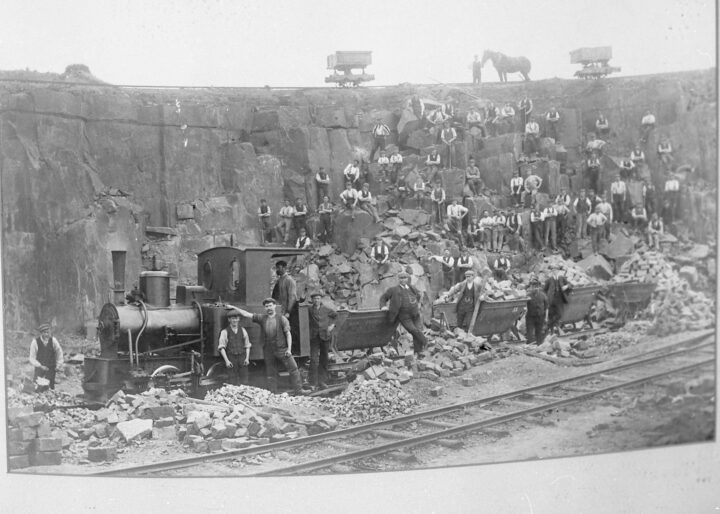 During my time as a graduate trainee with Coast Care in 2019, I was tasked to write a management plan for this small but important site on the Northumberland Coast. I had practised writing mock management plans as part of an Ecosystem Management Masters at Newcastle University, but this site presented challenges with its unique habitats and an important history that needed to be highlighted for their potential use for education and outreach. A master's degree can prepare you for the theoretical side of this seemingly simple task but learning how to navigate the political side of writing a balanced management plan for a community-owned plot was something that had to be learnt on the job.
With help from the Embleton Quarry Steering Committee and Coast Care, the management plan was developed with a range of site uses in mind. Interpretation to highlight history, grazing to promote the development of a wildflower meadow, a bird screen to allow visitors to engage with the wildlife on site while keeping disturbance to a minimum and continued management of scrub and invasive species with local volunteers. The hope is to have a treasured community site which will support uncommon mixed scrub and grassland habitat. Excitingly, since the management plan was developed, the local school has been regularly using the site to teach about nature, winter grazing has started, and bee orchids have popped up at two extra sites within the quarry.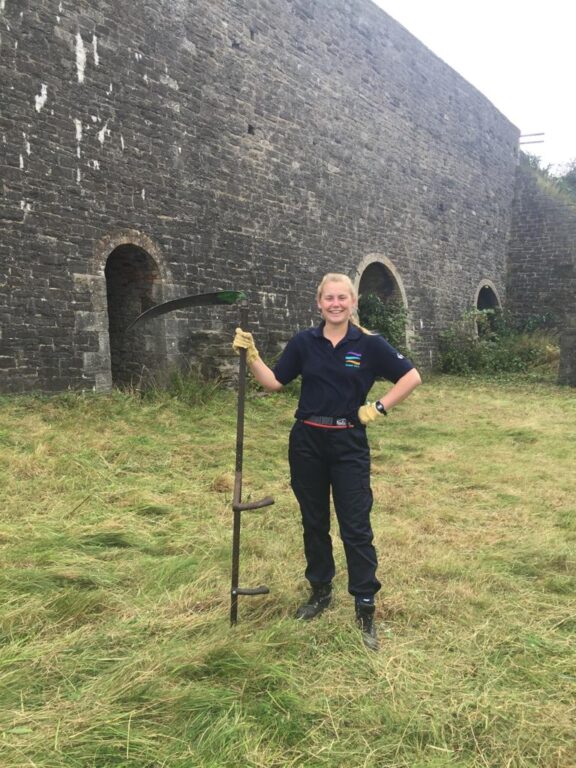 I can genuinely say that although challenging, my time at Coast Care and learning how to write a site management plan was invaluable. From volunteer leadership and navigating the politics of site management, to grant writing and chainsaw courses. I feel the traineeship has prepared me for life as a conservationist and given me skills that are usually hard to gather from just one experience. I cannot recommend this style of career development enough as it takes the value of volunteering and makes it sustainable. For example, I had a weekly stipend and could work part-time throughout. I would implore anybody in a position to be able to provide a graduate traineeship to consider doing so – it is truly an amazing way to prepare and inspire early-career conservationists and ecologists.
I would like to thank Iain Robson, everybody at Coast Care and the Embleton Quarry Steering Committee for developing this role and having me on board. I can't wait to see what the future holds for Embleton Quarry, which is a site worth exploring.
For those interested in the ongoing management and activities at the site please like and follow Embleton Quarry Nature Reserve on both Facebook and Twitter (@embletonquarry).
By Ellie Coleman, local naturalist
---
Explore Embleton Quarry
To find out more about Embleton Quarry and further explore the wildlife of this unique coastal site, watch Ellie's recent 1829 Talk on the NHSN YouTube channel.