The beginning of lockdown coincided with the arrival of spring. A pale hue of green crept gently through the dark branches of the trees along the Town Moor. Around the Highbury allotments, the shrubs and trees produced bursts of fresh green leaves reflecting the sunlight like tiny bubbles. Layers of softer green were added. From a distance, the early leaves of Hazel created a lightly woven plaid in greens and reds. Outside our window fireworks of blossom interspersed with the shades of green; the golden yellow of the Forsythia, the scoops of pale pink popcorn blossom of the cherry trees and the pinky-white Hawthorn. Our crab apple tree did its best to outdo them all with delicate maroon-green leaves appearing shortly before clusters of deep-pink buds transformed into stars of white blossom.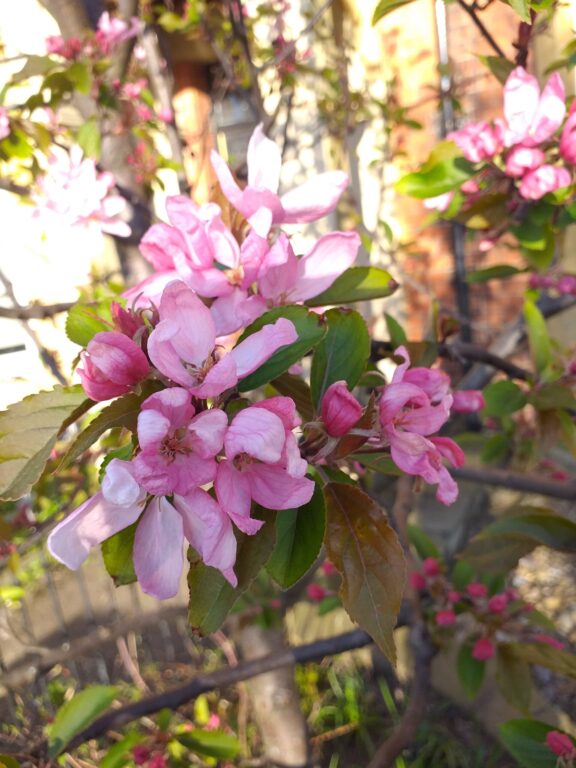 During the first weeks of lockdown observing these changes in nature from our first-floor window was a link to the outside world, a lifeline, when illness prevented me from physically being out of doors.
As I regained my health and was able to get outside I was enveloped by silence. Listening to silence in the middle of Newcastle was a new and eerie sensation. But just as my eyes had picked out the subtle shades of green, I could distinguish sounds normally drowned out by the constant drone from the Great North Road; individual bird songs, the hum of early bees, and the rustle of a hedgehog appearing through last year's grass.
Normally I would be rushing to weed, sow and plant in our small garden and the allotment so that I could dash off somewhere else to discover interesting plants. Whilst I still tended the allotment, the weeds became my friends. I allowed some to grow and watched them develop from pale seedlings to leaves, buds, flowers and finally the fiendishly clever structures of fruits and seeds that ensured the plants would appear again and again.
Our small back yard teemed with life. Snails trailed in the evening along the walls, hiding in the Ivy during the day, hoverflies darted between early nectar-rich flowers, a large saucer with water became a meeting place for neighbourhood birds, and a Field mouse moved into an overturned bird box. I discovered three new ferns growing on our wall and marvelled at how plants hopscotched between plant pots; liverworts, bryophytes, violets, sorrel and cyclamen. But the grandmaster was a hybrid Orchid, which appeared next to a Rose some years ago increasing in size each year. Now it extended its range to the pots with chives and mint, mischievously combining purples and greens.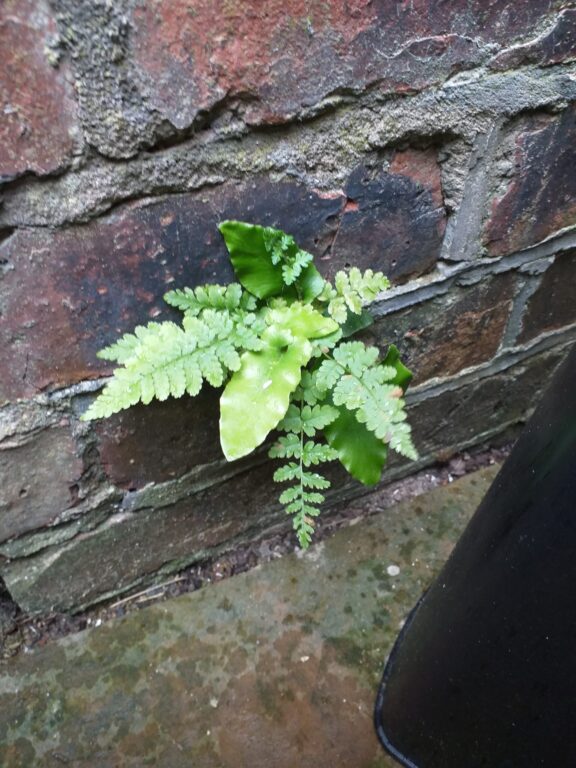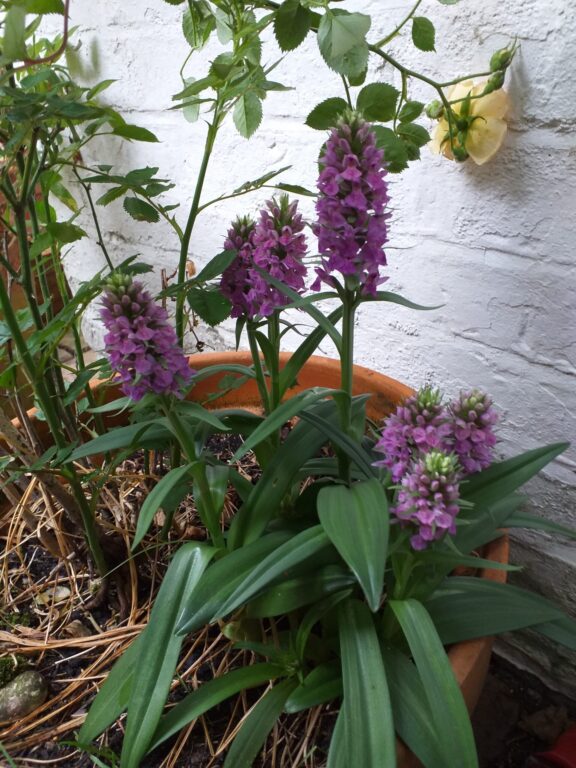 With the easing of lockdown rules I went on walks and cycle rides in Northumberland and even got a chance to help out with a plant survey at Gosforth Nature Reserve with a friend. However, the experiences of sensing and observing nature on my doorstep during the first weeks of lockdown brought a new dimension to my appreciation of the environment around me.
About the author
Mima Cattan is a retired academic and a keen amateur botanist. As a retirement project she took up botanical illustration and completed the Certificate course in Botanical Illustration at the Royal Botanic Garden Edinburgh in 2017. She enjoys hill walking and long-distance cycling with her husband and is trying to learn Spanish.