One of the first bees out in the year, queen Buff-tailed Bumblebees are a common sight in spring.
Fast facts
Common name

Buff-tailed Bumblebee

Scientific name

Bombus terrestris

Bee group

Species of bumblebee (genus Bombus)

When to see it

February – October
Description
Queen Buff-tailed Bumblebees are a common sight in spring. This bumblebee has two yellow bands and a tawny or off-white tail.
Identification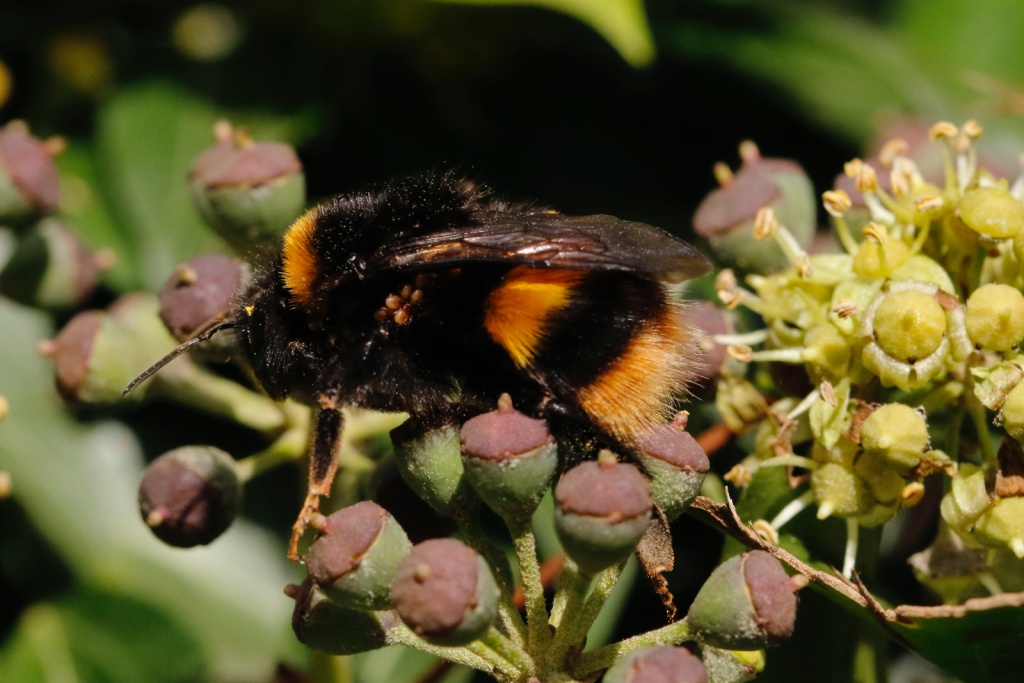 Queens
One of the first bees to emerge from hibernation, queens are large and have tawny or 'buff' tails. Queens also have two yellow, often dark, bands – one behind the head and one across the abdomen. The tail can vary from off-white to tawny.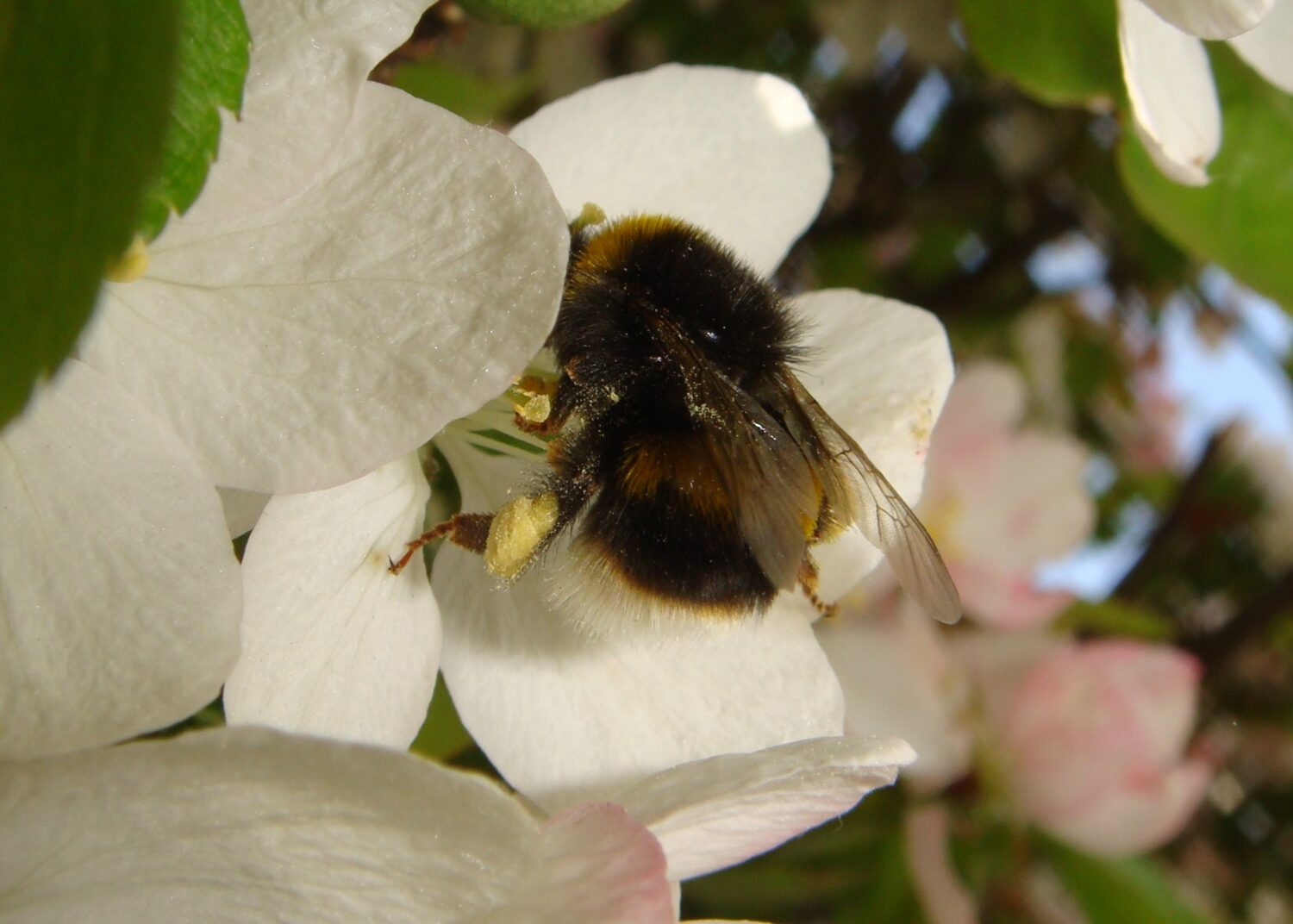 Workers
Workers are smaller than queens, with two yellow bands and often whiter tails. There is often a faint buff-coloured line at the top of the tail. Due to their white tails, workers are very difficult to separate from workers of White-tailed Bumblebees. Workers should therefore generally be grouped when recording.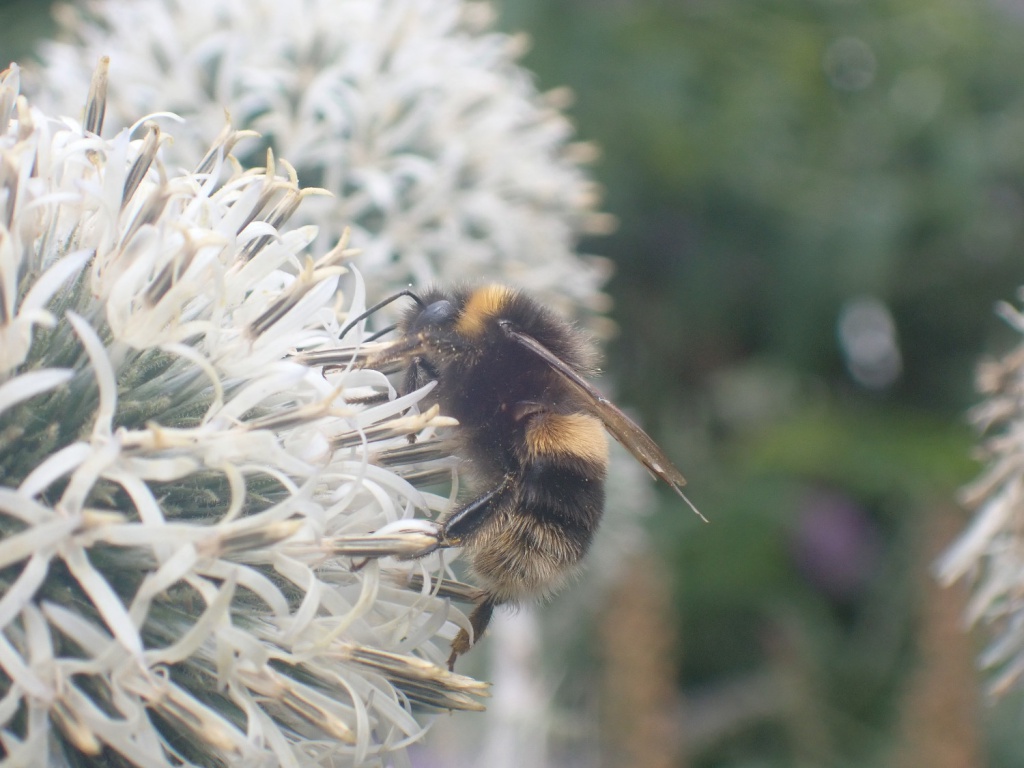 Males
Males also have two yellow bands and off-white tails. Typical of male bumblebees, male Buff-tailed Bumblebees have longer antennae and are fluffier in appearance. They also lack a shiny pollen basket.
Ecology
Underground nesters, this bumblebee typically nests in old rodent burrows – terrestris meaning 'of the earth'. It can be found nesting elsewhere, such as in compost heaps and under sheds. It is a bumblebee that readily adapts to urban settings.
Since the 1990s, winter-active Buff-tailed Bumblebees have been observed. Due to a combination of climate change and availability of winter garden plants in urban areas, queens may establish a winter nest rather than enter hibernation. During the winter months, look out for Buff-tailed Bumblebees on plants such as Mahonia and Winter Honeysuckle.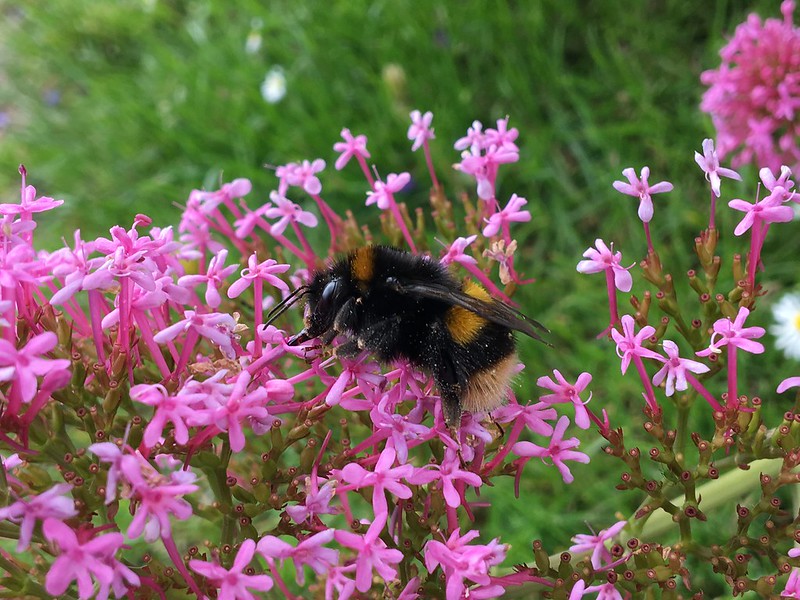 Spotted this bee?
Share your sighting to the North East Bee Hunt and contribute to the conservation and study of our region's bees.
Regional distribution
A common and widespread bumblebee in the region and across Britain, you can find the Buff-tailed Bumblebee in a wide variety of habitats.