Together you shared over 4,500 sightings with the North East Bee Hunt in 2021. Take a closer look at your discoveries and the difference your records make for the North East's pollinators.
Broken-belted Bumblebee male © Chris Barlow
Thank you so much for sharing your bee sightings with the North East Bee Hunt. Returning for its second year, over 7,000 records of 53 bee species have been shared across the region. Shared with the local records centre, national recording schemes and conservationists, your records help inform local and national conservation efforts for these vital pollinators.
This year, new sites were discovered for species, scarcer bees observed, and more people than ever before joined in mapping the region's bees.
Your 2021 North East Bee Hunt discoveries at a glance
Your 2021 highlights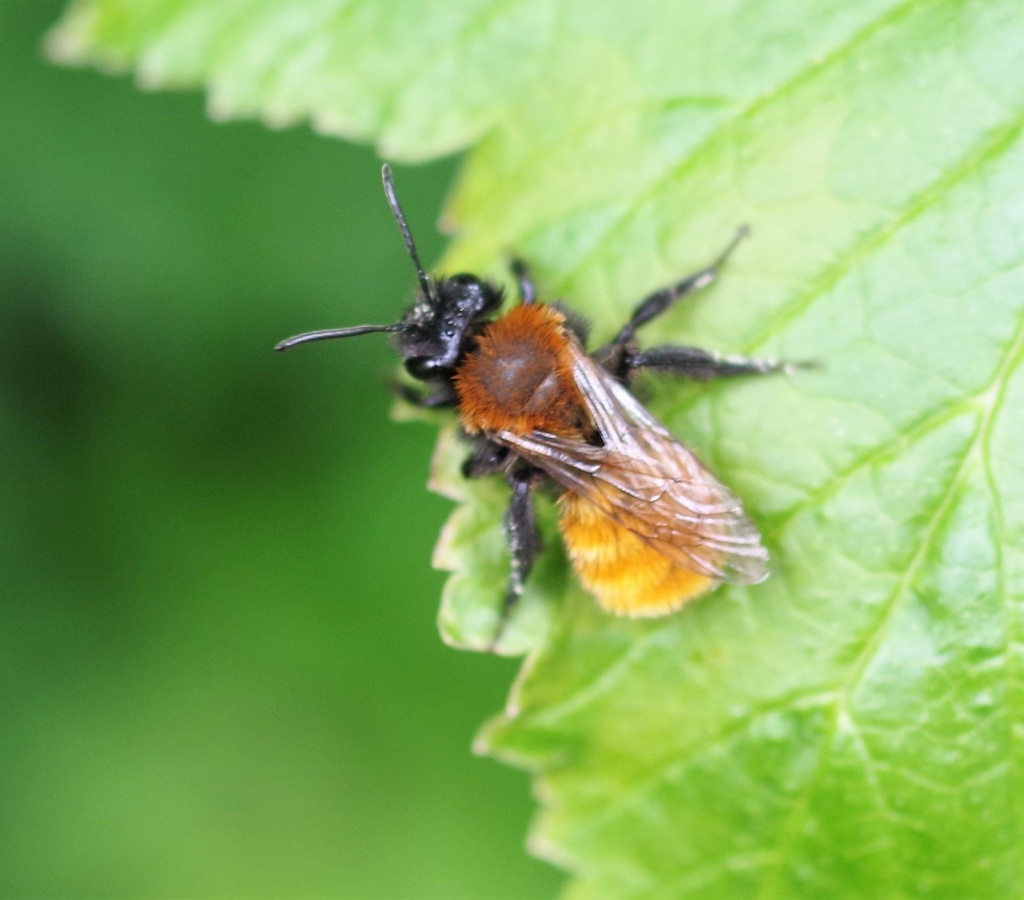 The target bees
With all eight target species observed, you shared almost 1,000 target bee records. Your sightings have added to our understanding of these species in the region.
The Red-tailed Bumblebee was the most encountered target species, closely followed by the Tree Bumblebee and spring-flying Tawny Mining Bee. With over 50 records shared of the scarcer Red-tailed Cuckoo Bee, your records are revealing more about its increasing distribution in the region.
Discoveries were made of the zippy Fork-tailed Flower Bee, found in gardens, uplands and along the coast.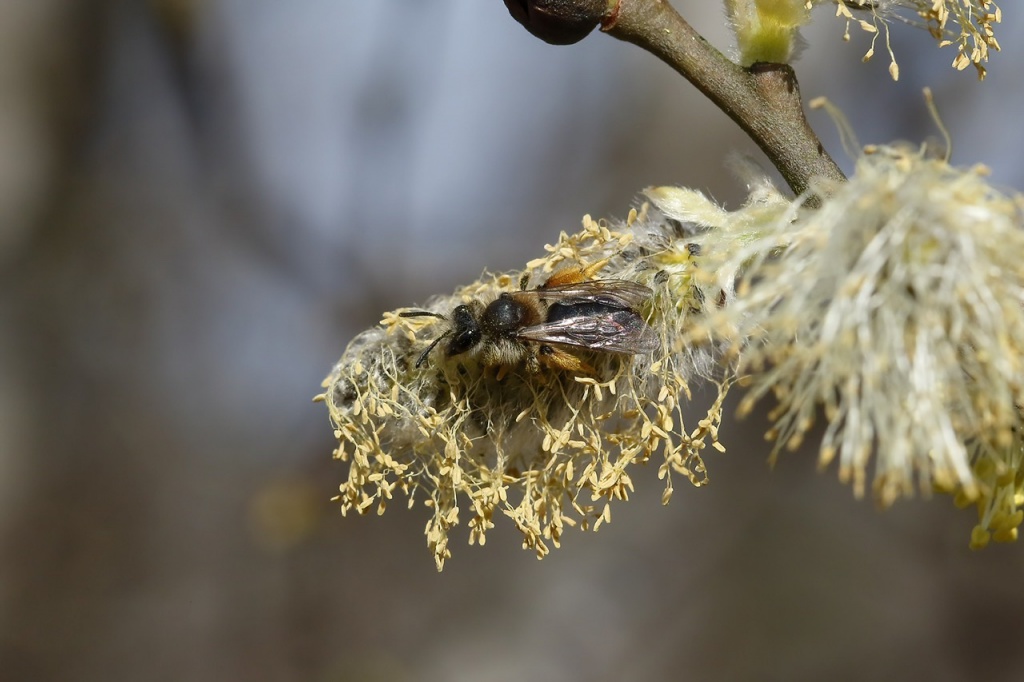 Springtime specialists
In early spring, a range of Willow specialists were observed including Northern Mining Bee, Clarke's Mining Bee, and Small Sallow Mining Bee. The Northern Mining Bee was recorded for the first time in North Northumberland.
The zippy Hairy-footed Flower Bee was found for the first time in Morpeth, and widespread in Warkworth. Its cuckoo, the Common Mourning Bee, was also discovered in Morpeth, a first for the region.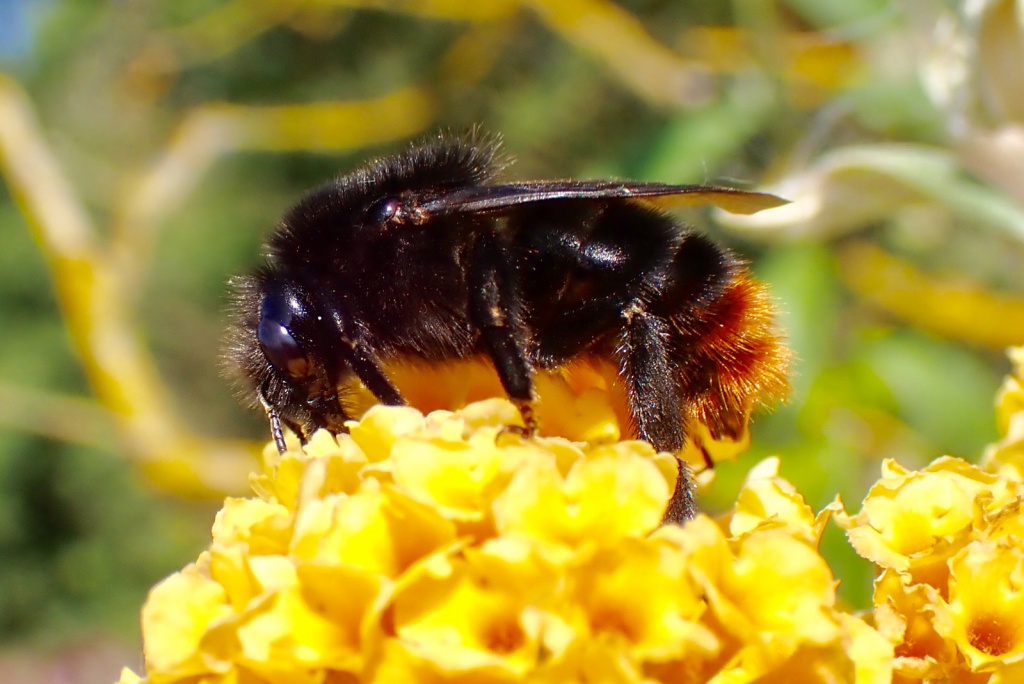 Mapping the region's bumblebees
All 17 of the North East's bumblebees were observed, helping plug gaps in our knowledge of these familiar yet under-recorded bees.
Bumblebee sightings included all six cuckoo bumblebees. Cuckoo bumblebees are nest usurpers of their host bumblebee species, and there is a lot we can still discover about their distributions in the region.
Males of the rarer Broken-belted Bumblebee were observed foraging on Devil's-bit Scabious in the North Pennines. Bilberry Bumblebee was also found in Northumberland and the North Pennines, including an unusual sighting of a male in urban Newcastle.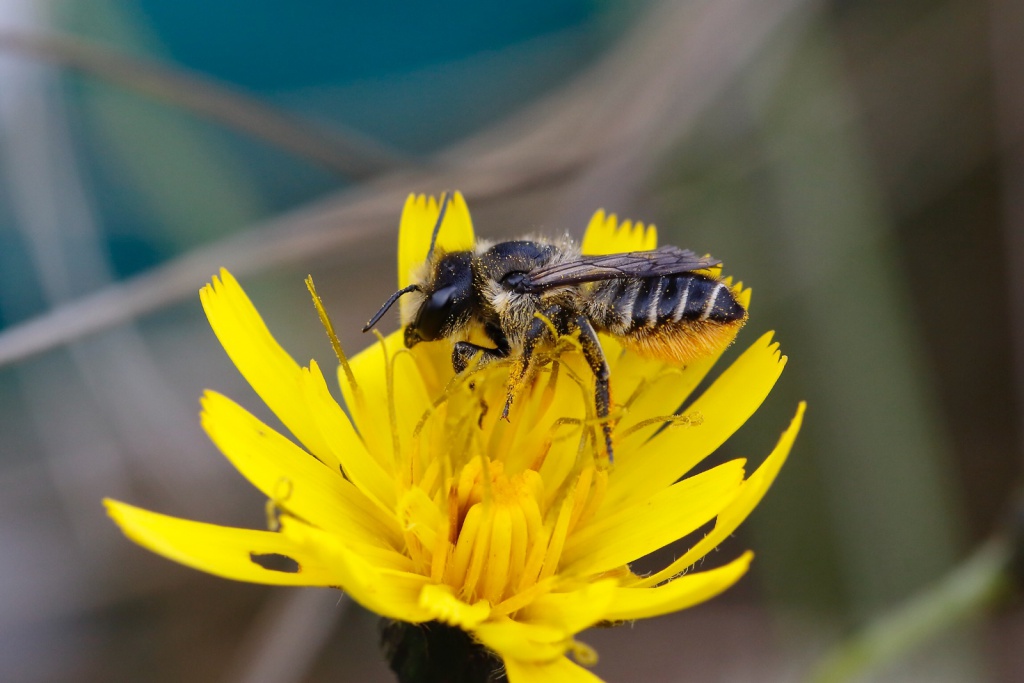 Summer solitary bees
Garden leafcutter bees, Patchwork and Willughby's, were busy in people's gardens, snipping garden leaves for nesting material, and in some cases, nesting in their bee hotels.
The Bellflower specialist, Gold-tailed Melitta Bee, was observed in good numbers along Close House Riverside in Northumberland. This elusive bee was also found for the first time in Beadnell.
One of the last bees to be shared with the Bee Hunt was the Ivy Bee. A late-flying solitary bee, the Ivy Bee depends on Ivy as its pollen source. First recorded in the region in 2019, new sites for the Ivy Bee were discovered in Stanhope and Warkworth, both big leaps from the previously only known site in Whitburn.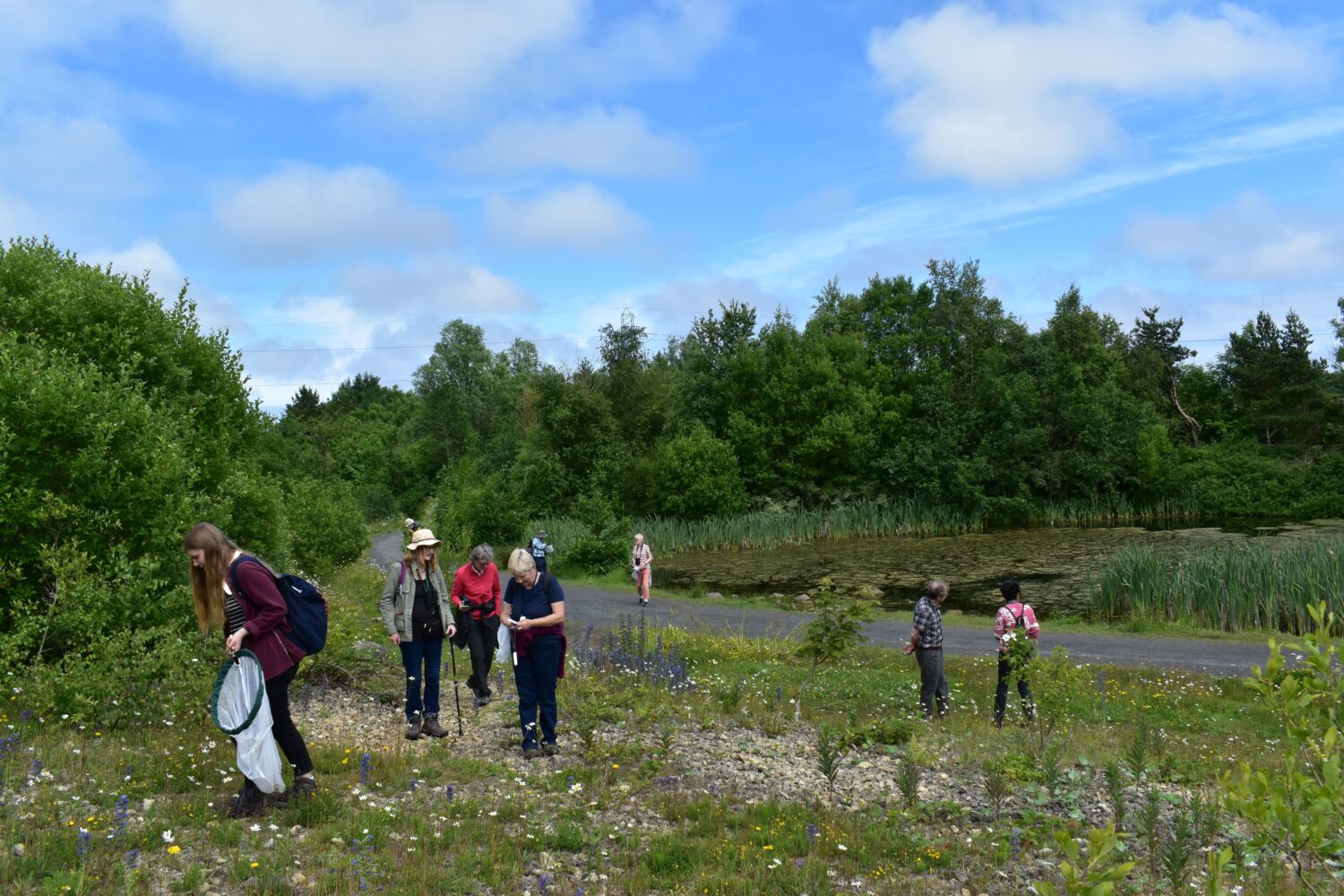 In search of bees together
Throughout summer, Bee Hunt participants set out in search of bees at a number of sites across the region, including Prudhoe Riverside, Lindisfarne, Silverlink Biodiversity Park, and Allenheads in the North Pennines.
A great range of bees were recorded including Moss Carder Bee at Lindisfarne, Broken-belted Bumblebee at Allenheads, and a trip to the Spetchells revealed Grey-Banded Mining Bee, a new species for the site.
Re-visit the site write-ups: Spetchells, Silverlink and Lindisfarne.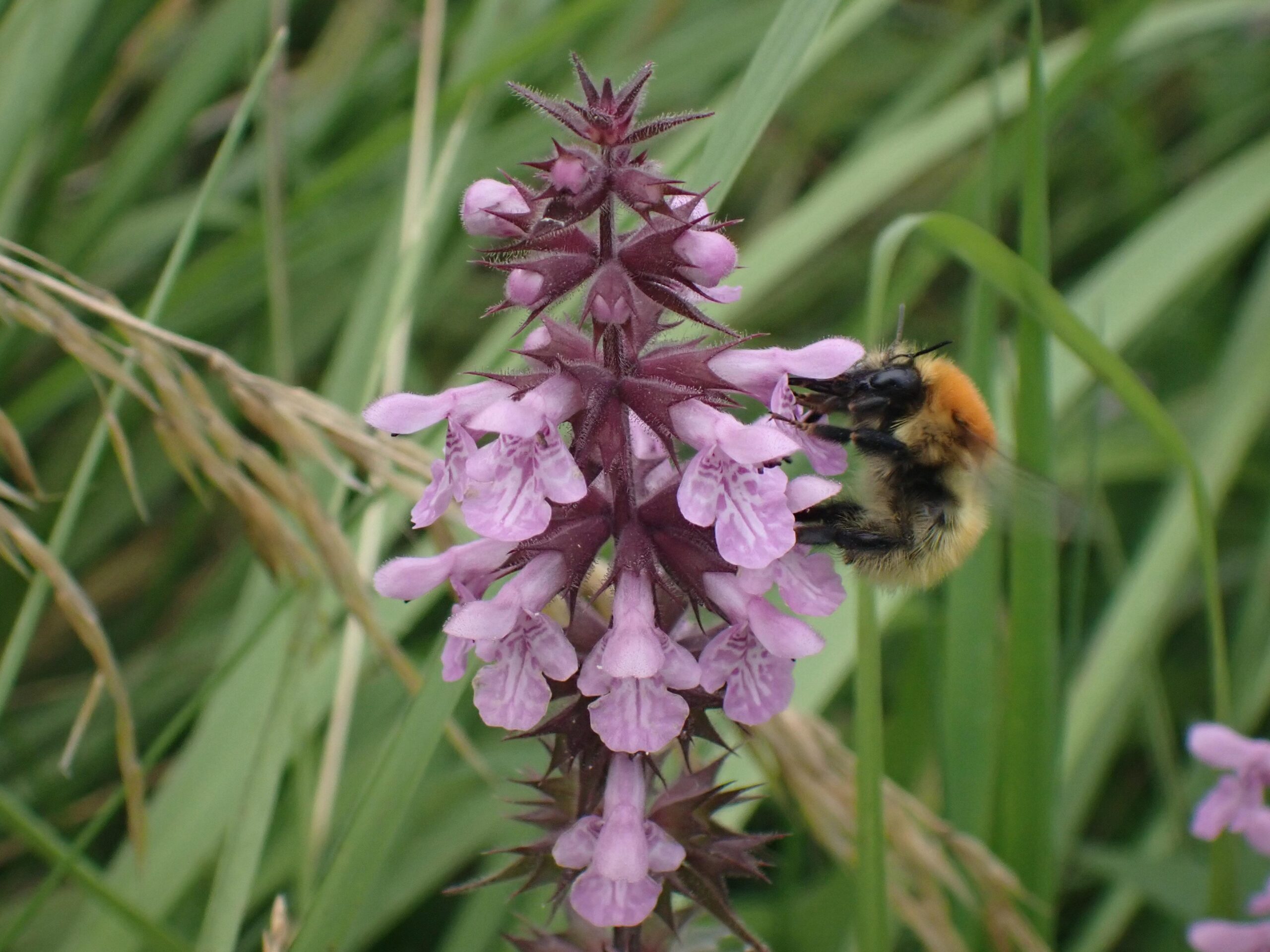 Join the North East Bee Hunt
With new species to find, new resources and events, the North East Bee Hunt will return in 2022.
While the project has ended for 2021, you can still share your sightings from spring and summer. Every record counts.
In preparation for 2022, you can also continue to explore resources, articles and highlights on the North East Bee Hunt webpage.