I've always been interested in wildflowers, I even won a competition in junior school for a collection of wildflowers pressed in a book. My Father and Grandfather taught me the names and instilled in me a love of nature. But that was a long time ago and in adult life, my interest has been mainly in my own garden and public gardens, ie in cultivated plants.
But in lockdown, I was forced to concentrate on a small area of waste ground near my urban home on my daily walk. Watching this area of open space and hedgerows change through the weeks and months became a huge fascination and I saw many wildflowers I had not paid much attention to before. Many of these would be considered weeds like Mugwort, Colt's Foot and Chickweed but they are our native flora and have their own simple beauty. Even their names are lovely. They support so much insect and birdlife too and grow in the most inhospitable places but therein lies their success. Seeing the trees coming into leaf was a joy and encapsulated that whole feeling of looking forward which the changing of the seasons inevitably brings.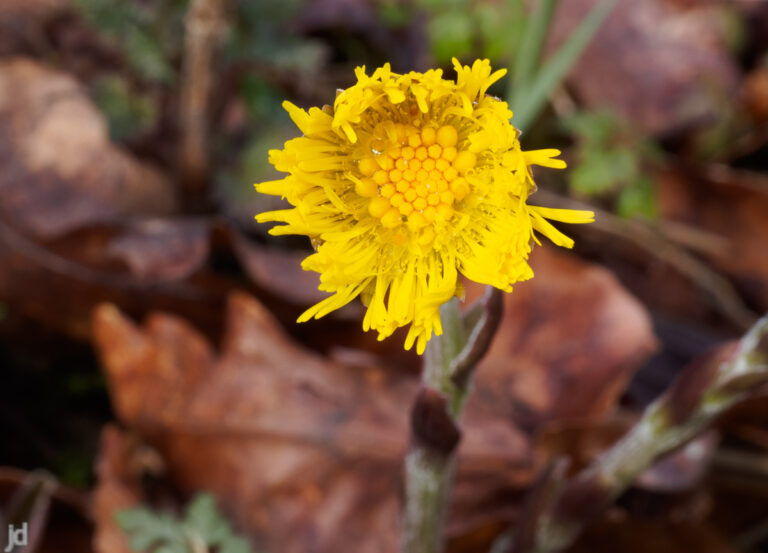 Once I was able to go further afield I explored different wild plants at the coast and woodland. Each had their own niche. Grasses, thistles and docks were so beautiful with their modest flowers. Seeing a flock of Goldfinches feeding on thistle seeds was a perfect conclusion. Now I look at wild plants wherever I go and it's given me a new appreciation of our native species and a respect for the work that goes into the creation of many garden-worthy plants.
By Ann Chapman

About the author
My name is Ann Chapman. I've lived in the North East all of my life. I've got many varied interests which range from gardening, rare plants, nature and wildlife, photography and Church and Cathedral architecture and stained glass. I love photographing all local birds, Red Squirrels, Butterflies and fungus. My garden is a huge source of inspiration and is a great subject for photography. There is something of interest there every day of the year. I had an office job in the civil service for almost 40 years but that was curtailed by illness and consequently early retirement in January 2020.