As the North East Bee Hunt and Ladybird Spot come to an end for 2021, explore your sightings and highlights in a blog post by Charlotte Rankin.
7-spot Ladybird © David Jarema
Together, you have shared over 5,000 bee records this year with the North East Bee Hunt and Ladybird Spot. From the first queen bumblebees to late-season ladybirds, your records are shaping our understanding of these fascinating insects in the region. Thank you!
While both projects are coming to an end on Friday 1 October, please do continue to share your sightings from this year to help plug more gaps on the region's map. Every record counts!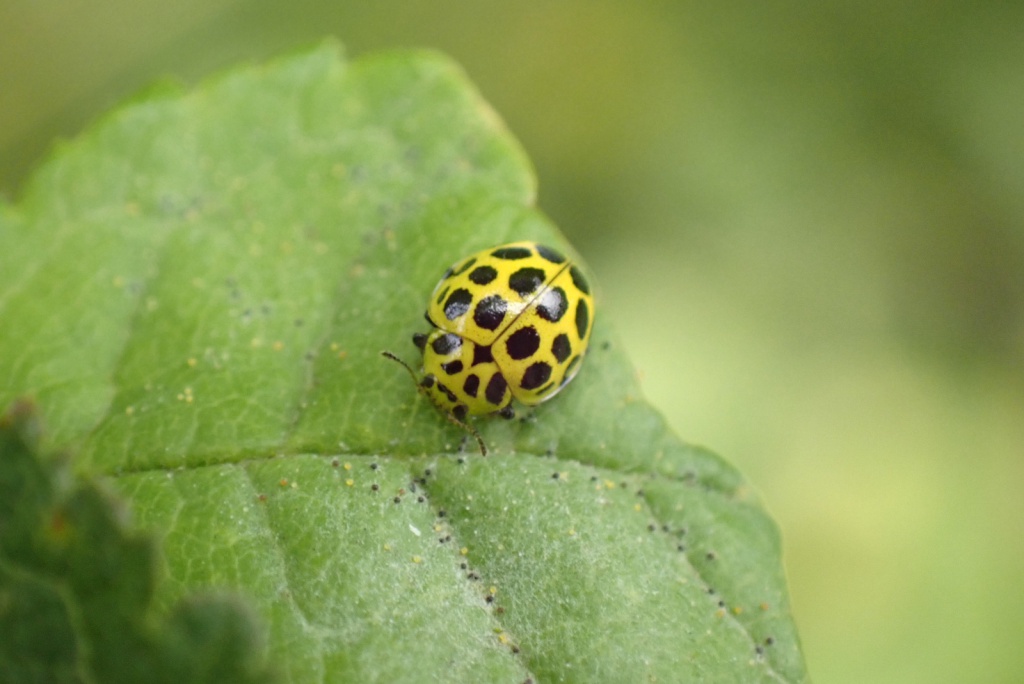 A bounty of ladybirds
Over 1,200 ladybirds have been observed across the region. From the iconic Seven-spot to the camouflaged Larch Ladybird, records of 18 different ladybird species have been shared.
Sightings of all nine target ladybirds have been shared. The most commonly encountered being the Seven-spot, Harlequin and Two-spot Ladybird. The latter a ladybird that has suffered declines over the last decade.
Species include aphid-eating ladybirds such as the 14-spot Ladybird, but also mildew-feeding Orange and 22-spot, and the herbivorous 24-spot, who feeds on Red Campion leaves.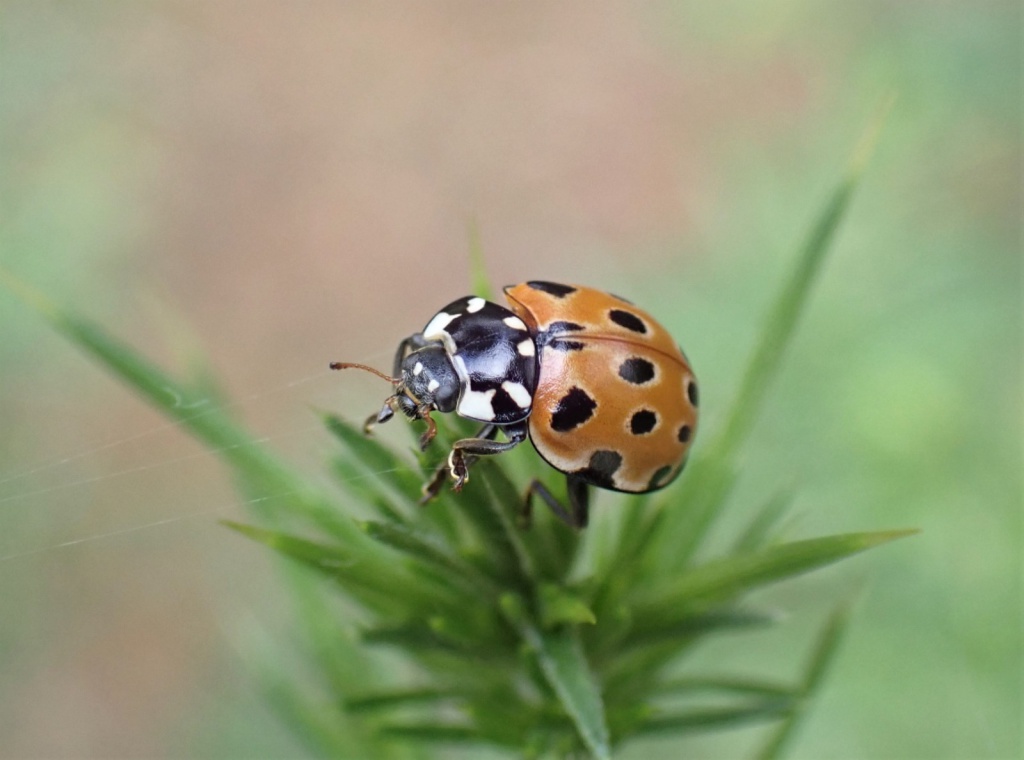 Ladybirds rarely seen
Some ladybirds in the North East are more specialist in their habitat requirements.
Tucked away within reedbeds, the Water Ladybird has been spotted at numerous new sites across Newcastle. As autumn progresses, the Water Ladybird turns beige, camouflaging itself within dry reed stems over winter.
Found on the bark and foliage of conifer trees, sightings of five conifer specialists have been shared. Despite being the largest British ladybird, the Eyed Ladybird is not the easiest to find, most often found hidden within foliage.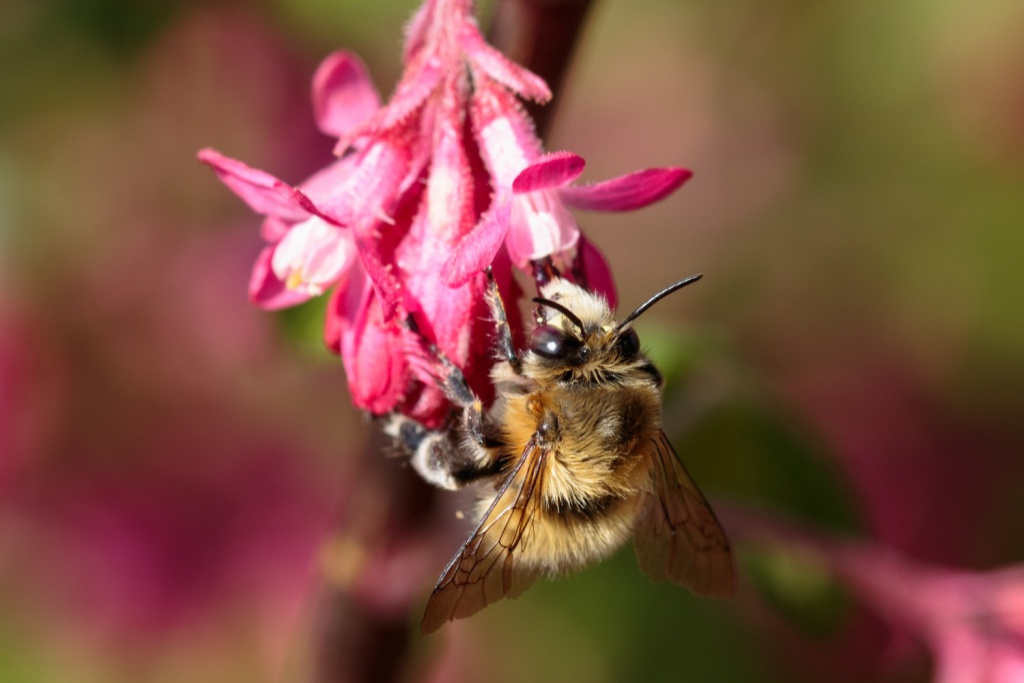 Bees through the seasons
From the first spring bees to the late-season Common Carders, your sightings have captured the activities of North East bees through the seasons. At least 34 bee species have been spotted, including all eight target bee species.
Spring kicked off with the first queen bumblebees, spring mining bees and mason bees. A record number of the spring-flying Hairy-footed Flower Bee were also observed, with some sightings from new areas.
As summer approached, Patchwork Leafcutter Bees and Fork-tailed Flower Bees were observed in gardens and parks. both iconic summer solitary bees. As summer progressed, sightings of male bumblebees and new queens were shared, two signs of successful bumblebee nests.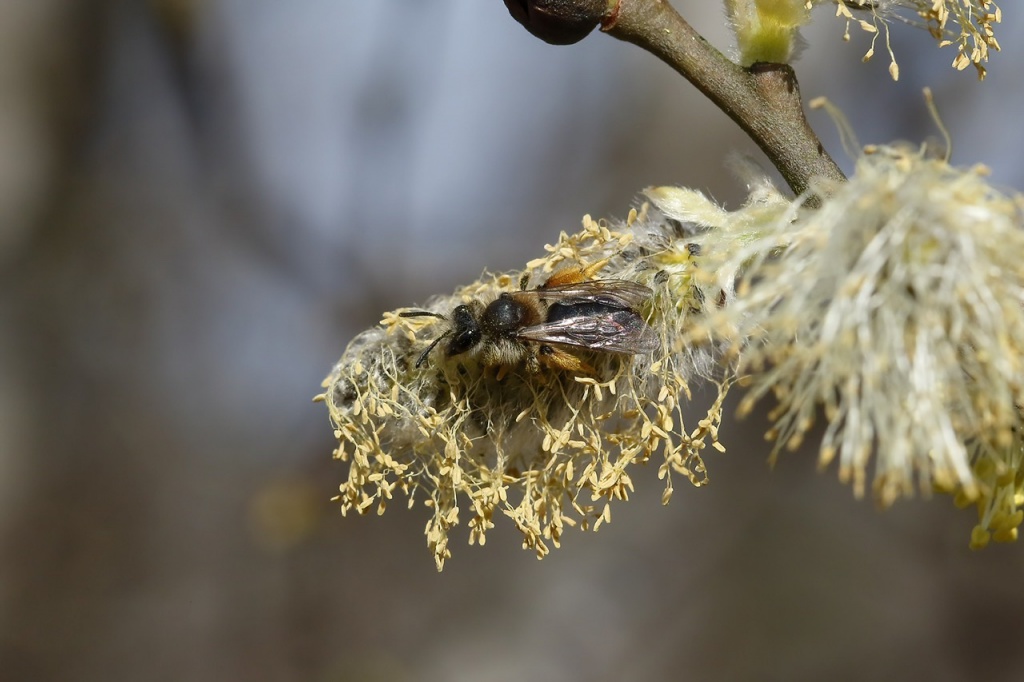 The specialists
Specialist bees in the region were also observed, bees that are closely associated with certain habitats or foodplants.
Willow specialists, such as the Northern Mining Bee and Small Sallow Mining Bee, were found collecting pollen on Sallow this spring. As its name suggests, the Northern Mining Bee is a northern specialist but was seen in North Northumberland for the first time this year.
Only known from three sites in the region, the Bellflower Blunthorn Bee was observed in good numbers at Close House Riverside. Heathland bees, including the Tormentil Mining Bee and Heather Colletes Bee, were also discovered at new sites.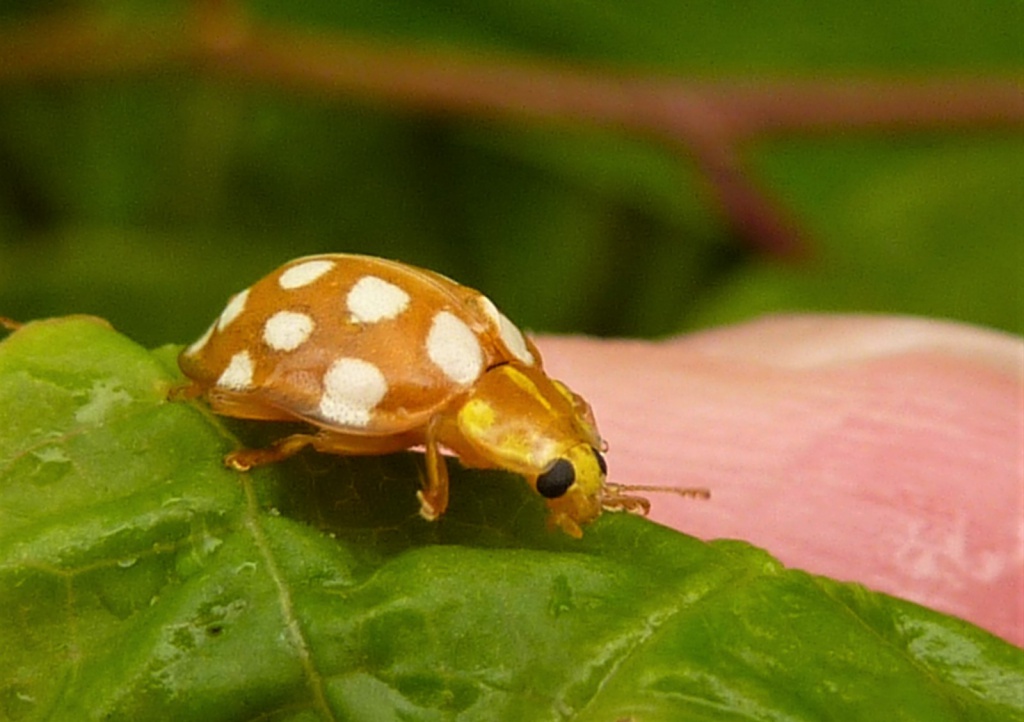 There is still time to join
There is still time to share your North East bee and ladybird sightings from this year.
Shared with the North East Bee Hunt and Ladybird Spot, your records can add to our understanding of bees in the region.
Taking part is easy and every record counts, wherever you live in the region.