NHSN member, Alan Hart, shares his favourite North East nature book, recommending A Natural History of English Gardening, by Mark Laird.
I would like to nominate a book which is held in the NHSN library. Although not specifically about the North-East, it contains much of interest to the natural historian. The book is: A Natural History of English Gardening 1650 – 1800 by Mark Laird, (Yale University Press, 2015). It is a beautiful book, with dozens of illustrations of flora and fauna, all contributing to a hypnotic lushness.
The book is a synthesis of natural history with the history of 17th and 18th century gardens. There is a considerable amount of social history too, such as the role of women as gardeners and their contribution to the development of botany as a science; the influence of weather and climate on natural and social history; the beginnings of the change in attitude to animals from something to be exploited or exterminated, to something to be treated humanely.
Most of the book is concerned with gardens in the south, but there is a direct link to the North East. Thomas Bewick's kindly, "artistic" sensibility towards birds is noted, this being in contrast to the common 18th-century attitude (held by Gilbert White among others) of, as Laird puts it, "feeding the robin in the left hand while shooting the blackbird with right index finger". The book contains Bewick's illustrations of the 'Chimney Swallow' and the 'Long-Tailed Field-Mouse' – and a watercolour of 'The Goldfinch' held by the NHSN! It is possible to make another link to the North East. There is a reproduction of a painting from the 1760s of bladder campion and ragged robin; closely related species from the genus Silene were used by Kathleen Blackburn in the 1920s and 30's in her pioneering work on sex chromosomes in plants at (the now) Newcastle University.
The book is physically large, and the text is in small print and dense with information and interpretation, so it is not exactly bedtime reading. I recommend looking at it for the illustrations at least. If reading it all looks a bit daunting, dipping into it here and there is rewarding.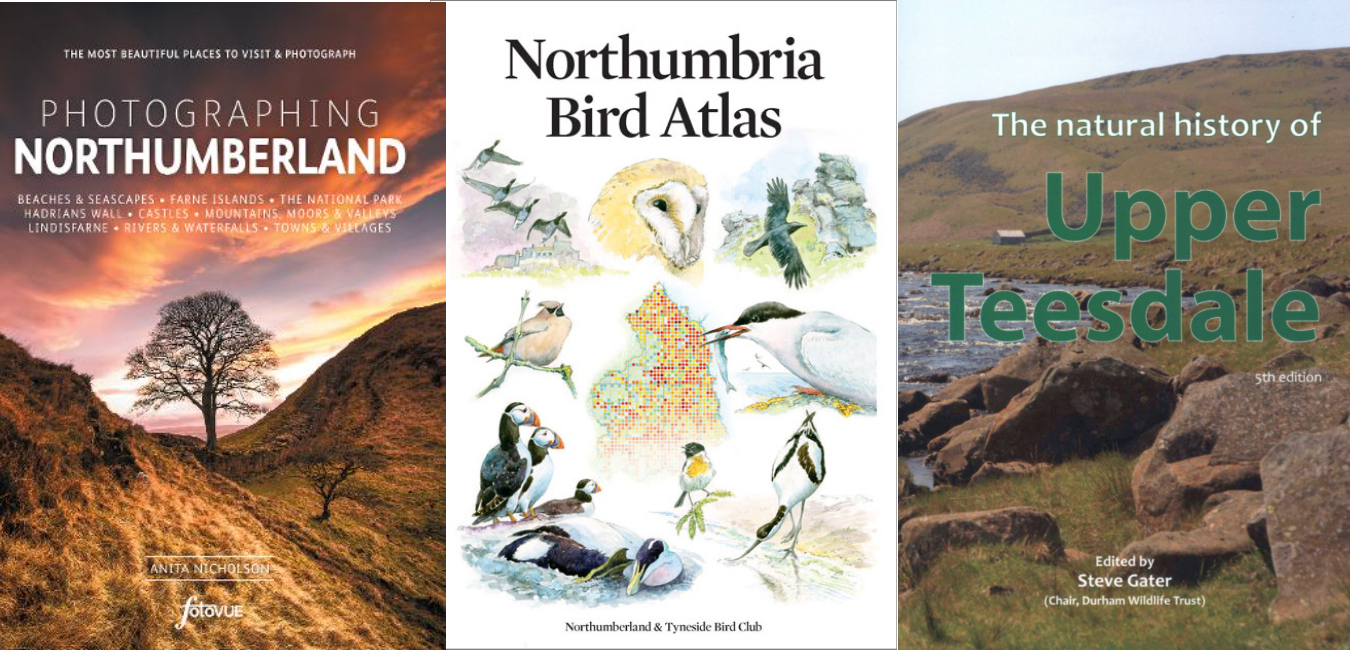 North East Nature Books
Which books inspired you about the North East's wildlife and landscapes?
We're creating a digital bookshelf of the best books that describe, celebrate and inspire wonder in North East nature. Fact or fiction, any book counts, and published poetry and local guide books are welcome too.
By sharing your favourite reads and celebrating the work of authors, poets and naturalists across the region, you'll help inspire others to enjoy and learn about the natural world.