1,500 North East children are sharing their Plan A to save North East Nature
NHSN members and supporters are passionate about engaging many more people and a wider range of people to enjoy, understand and protect North East nature. In 2022, our vision was to engage 1,500 children throughout the North East to see what their personal plan is to enjoy and protect local nature.
Back in 2021, the United Nation Climate Change Conference (COP26) met to agree on action for the climate crisis. NHSN collected ideas from local people about what their 'Plan A' is to help tackle the climate and nature crisis. The positive response to these ideas led to a 12-month project, 'Plan A for North East Nature' thanks to funding from the Community Foundation Tyne & Wear and Northumberland and The National Lottery Community Fund.  
Plan A workshops deliver activities focused on the 5 pathways to nature connection which involve the senses, emotion, beauty, meaning, and compassion. Children have time to think and plan their very own Plan A about how they will enjoy and protect nature. Here are a few of our favourites:
"I want to protect the nature and protect the earth and the creatures." Aryan, age 9

"I pledge that I will water and grow plants every spring." Gabriel, aged 8

"I will plant saplings, vegetables and fruit." Samantha, aged 10

"By picking litter from the beach and streets." Riley, aged 10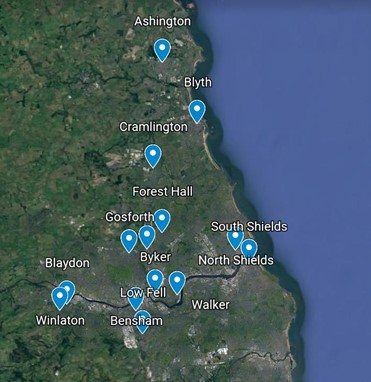 Plan A is visiting schools and afterschool clubs across the North East
Children can see that engaging and enjoying nature benefits themselves and the environment and that anyone can do it. Spending time outdoors simply noticing nature daily is a great way to connect and protect our environment.
You can submit your own Plan A and read those first blogs. Submit your Plan A here.